The Nardio Review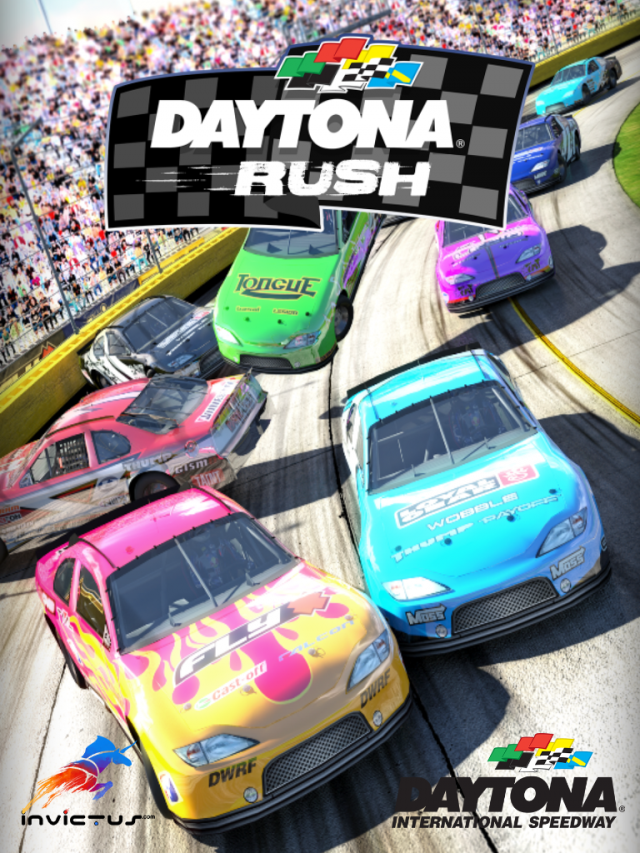 Is Daytona Rush worth your time?
Yes
What should I play Daytona Rush on?
I enjoy this game on both my iPhone and iPad. It's pick-up-and-play gameplay along with short sessions make it perfect for both.
What Did We Think Without Spoiling It?
Daytona Rush is an endless racer that takes place on a three lane Daytona track. The tap to move controls are spot on and the gameplay is pretty fast and tight. Over time you are able to unlock cars and upgrades. The only real downsides to this game are the leveling requirements to unlock cars and the lack of tracks. Besides that I really love the game.
GET THIS!
How it Plays and Why it Works:
Super tight controls, catchy music and fast gameplay make this a winner for me. I like seeing the progression every time I get a new car and upgrade it to max. The upgrade system really does feel like it matters. You really notice it as you're able to take more hits and go longer without refueling. Speaking of refueling I love the mechanic. It forces you to pull off to the left every lap while you refuel and makes you think the best way to accomplish a seamless transition back onto the track. I also love how the risk-reward of staying in the lane as long as possible.
Daytona Rush looks really, really nice. I love the way the screen view shifts a bit with every turn. I love the smoke effects that happen when your car gets more and more damaged.
The mission system goes from great to annoying, but overall adds a nice bit of spice to the gameplay. These missions are an integral part of the gameplay mechanic as you will need to complete them in order to get new cars. Some unfortunately seem impossible and I found myself using my in-game currency to buy out of those.
As of right now I am working towards unlocking the final race car, but I am confident I'll still be playing Daytona Rush long after I have that maxed out. I love Daytona Rush so much that I bought the currency doubler and ad remover. That said it isn't very hard to earn cash in game.
No Like?
My biggest problem with Daytona Rush is the same problem I have with the real Daytona 500 and other Daytona 500 games – the track gets boring pretty fast. I get that the developer was trying to go for a bit of realism here, but after a while that same track gets tiring.  This leads into the other problems I have with Daytona Rush. The leveling system is a huge gate that ensures that you don't unlock everything too fast. This is a plus and a minus as you tend to find yourself replaying the same level over and over again, which kills the thrill of progression. I'd have to put the game down pretty often for as the monotony started getting to me. Thankfully the game is fun enough that I kept finding myself wanting to pick it back up.
I wish the night race was just a different open mode instead of something I need to keep buying into. It's one hit and done gameplay feels cheap and unsatisfying. I'd rather have the option to race the regular game on a night track to liven things up a bit. If this were optional and always open once I paid the initial price, I would have liked it more. As is, I'm blowing five thousand dollars every time I want to play this mode, which makes me generally avoid this mode.
Agree? Disagree? Write your comments below
Read our other App Reviews
Basic Info:
Free with ads
In-app purchases
99.1 MB
Universal app
Lots of replay
Web Links:
The following two tabs change content below.
Hi I'm Bernardo Español. I'm a guy with way too much energy and not enough free time.
Latest posts by Bernardo Español (see all)