The Nardio Review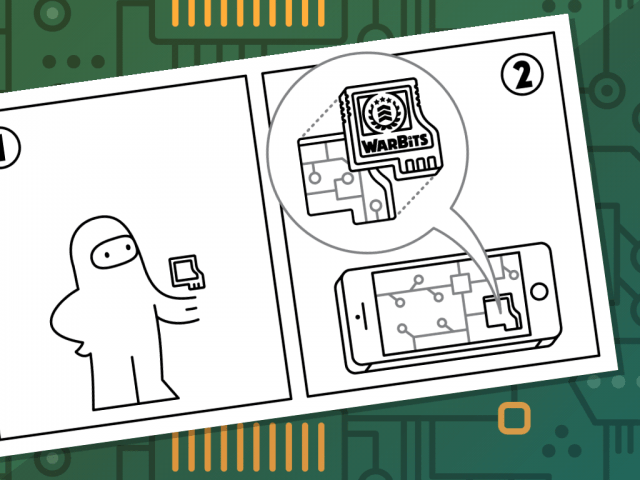 Is Warbits Worth your time?
Yes.
What should you play it on?
iOS only! I've only played it on my iPad and it feels and plays  perfectly.
How it plays and why it works:
Warbits is a brilliant, deep and surprisingly easy-to-get-into strategy game. This is a must own for die hard strategy game fans thanks to its depth, multiplayer options and replayability. This is also perfect for players new to the genre thanks to its clear instructions and generous learning curve. Personally, I'm not a fan of these sorts of games and yet I fell in love with Warbits.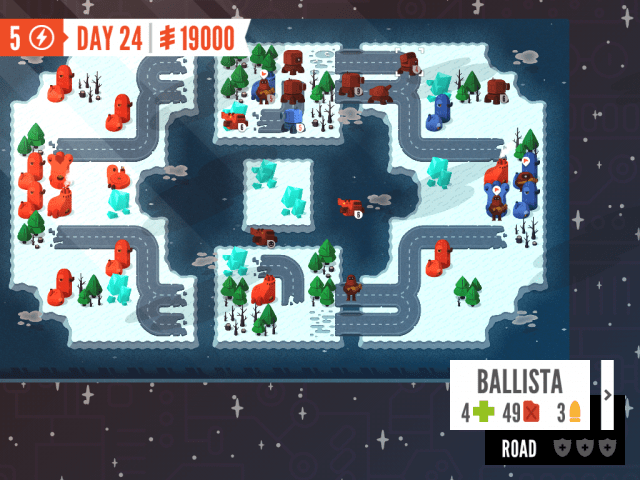 The first thing you will notice is its funny writing. This is not your usual war strategy game of doom and gloom. It's a silly adventure that breaks the fourth wall often and managed to make me giggle every time the characters spoke.
The art design is wonderful: simple, clean and cute. It's obvious the artists put real thought into the character design and backgrounds. All too often in these sorts of games it can be a chore finding your character either because they blend into the background or they look almost the same.
When I first played, I wasn't really paying attention. The artwork and writing made it seem like a casual game.
HAH!
Warbits was tough. I mean really tough for me. So much so I just put it down and walked away. Thankfully I decided to come back to it and learned how to play it. It wasn't insanely hard, but you still need to pay attention. All the hard work pays off at the end when you finally beat a level.
As you progress, levels get more difficult, but they are always doable. As you play, you're introduced to more units at a reasonable pace. Kudos to the developer for putting so much thought into the new player experience.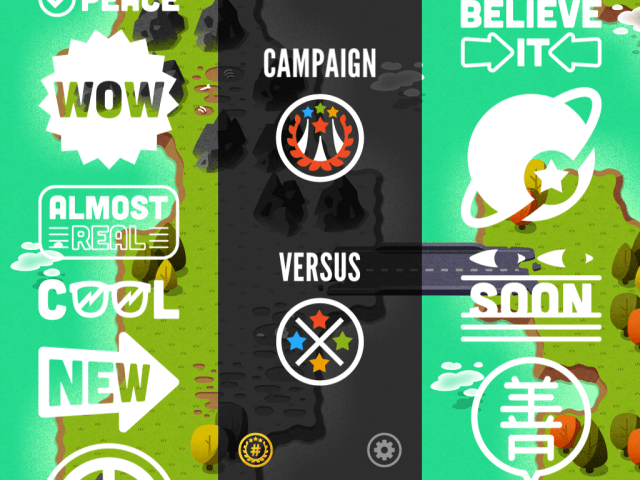 When you need a break from the campaign mode or just want something a little different, you can also play custom matches against the AI or a local friend. I've done pass and play and a few custom matches. There is also an online component to Warbits, but I haven't been able to test it out. My iTunes account still seems suffers from the dreaded Game Center bug.
Warbits manages to be both simple and deep. This game is well worth its asking price and is a must own for every mobile gamer. The craziest thing – this is Risky Labs first game! Find out more about its creation, fun facts and team at the link here. I hope this comes to Steam one day so I can replay this on my PC.
GET THIS GAME!
Agree? Disagree? Write your comments below
BASIC INFO:
Single player campaign
$3.99
local and online multiplayer
156 MB
WEBLINKS