Nardio Cosplay Adventures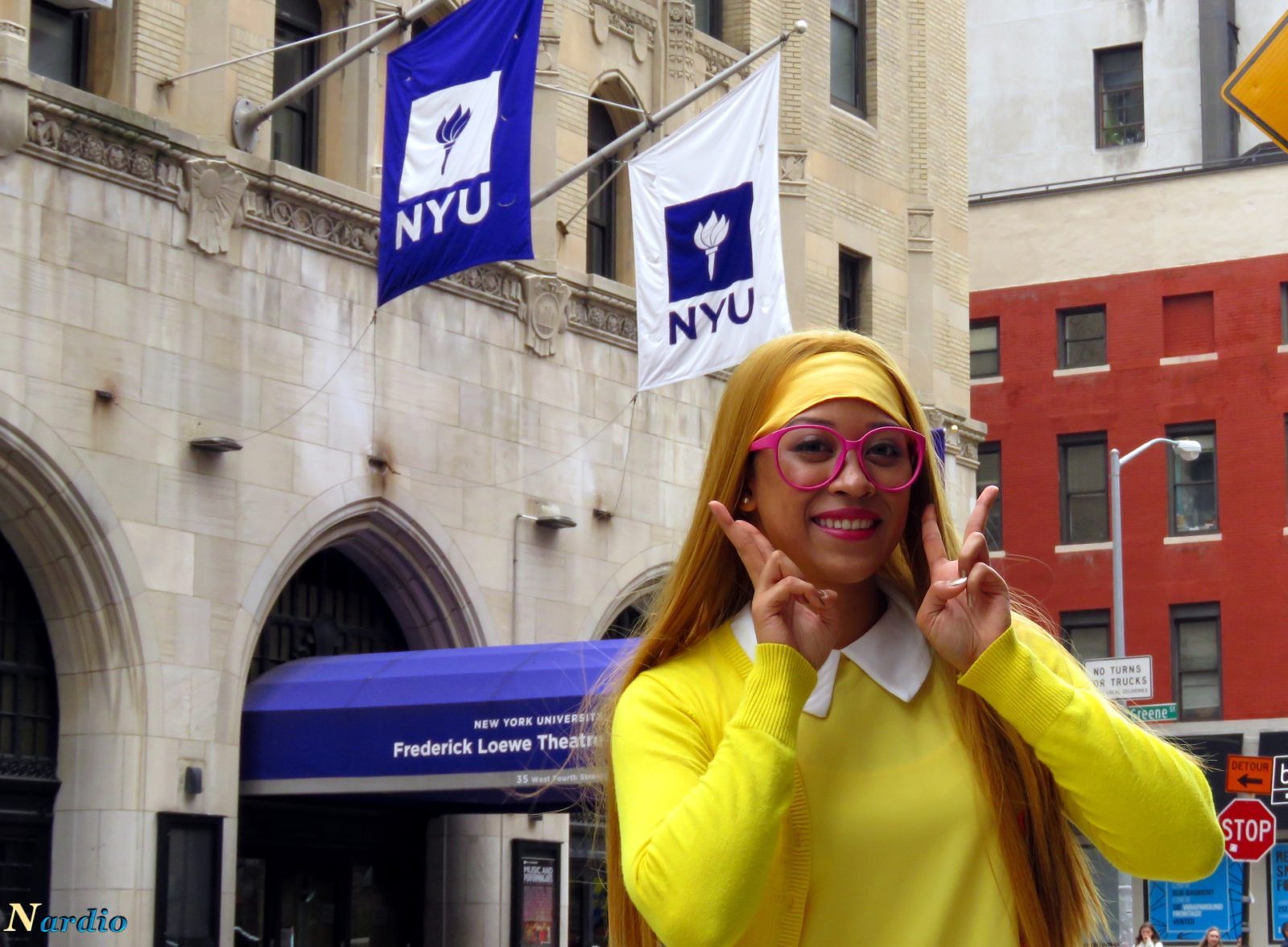 VSol Brings Honey Lemon to NYC
Around the beginning of this year Nardio started to cover cosplay. First it was Katsucon and we have been on a roll ever since. The more we covered it the more we fell in love with it. The more we fell in love with it the better we wanted to cover it. Over time we got new equipment and have been trying to get better. Of course the best way to get better is through practice. So we attended as many cons as we could and took a ton of photos. After Liberty City Anime Con we decided to do even more. We reached out to some of our favorite cosplayers to try and set up some shoots in NYC. The idea was to have a talented cosplayer to work and practice with in exchange for some pictures, promotion and some more shots for their portfolios.
Our first choice to work with was VSol. We first met VSol at AnimeNext as an amazing Korra cosplayer who was unbelievably nice and easy to talk to and work with. We not only had a great interview with her, we had a really great conversation with her after we were done shooting. It was great to meet someone at a con who we can just randomly chat with and almost instantly become friends. Fast forward to Liberty City Anime Con and there she was again killing it with her Korra cosplay and then taking it to the next level with an amazing Orochimaru cosplay.  When we contacted her about shooting in NYC with us she was immediately game.
(Check out our original interview with her and check out her previous cosplays here.)
For this shoot VSol wanted to show off her Honey Lemon cosplay from Disney's recent hit movie Big Hero 6. I think she knocked it out of the park. We learned a lot working with VSol and she was always up for suggestions. It was a bit challenging for us to try to bring to life and capture a side character of a movie like Big Hero 6. While Honey Lemon had plenty of screen time, she was almost always with the rest of the cast. So shooting her alone in NYC while still trying to convey the essence of the character was challenging. It was also fun and forced us to think outside the box a bit. Thankfully VSol was way ahead of us and would bust out some spot on poses to help.
Later on in post we were able to look over everything and try some new things. This was the first time I shot only in RAW format. From what I have been reading shooting in RAW just gets you better pictures overall and makes editing them in post much easier. I've always been a high res JPEG shooter before this, but I wanted/needed to learn. Jasmine shot in JPEG & RAW and was able to nail a lot of great shots. After we sat down with the pictures we had a lot of overlap shot wise, but we tried different things. I hope you like like the following photos of VSol's amazing cosplay and day out with us.
Check out our pics below of Honey Lemon hanging out in New York City.
Our first shots of VSol's Honey Lemon were in Barnes & Noble in Union Square. Where else would we start but in the science section in a mecca of learning? With these shots we experimented with various post processing effects to help Honey Lemon stand out as well as to work with the unforgiving light. Since we were not so secretly doing a photoshoot in the flag ship store we really couldn't set up lights and try to get every shot just right. This made us have to plan our shots and work with what we had. It also made post processing mandatory.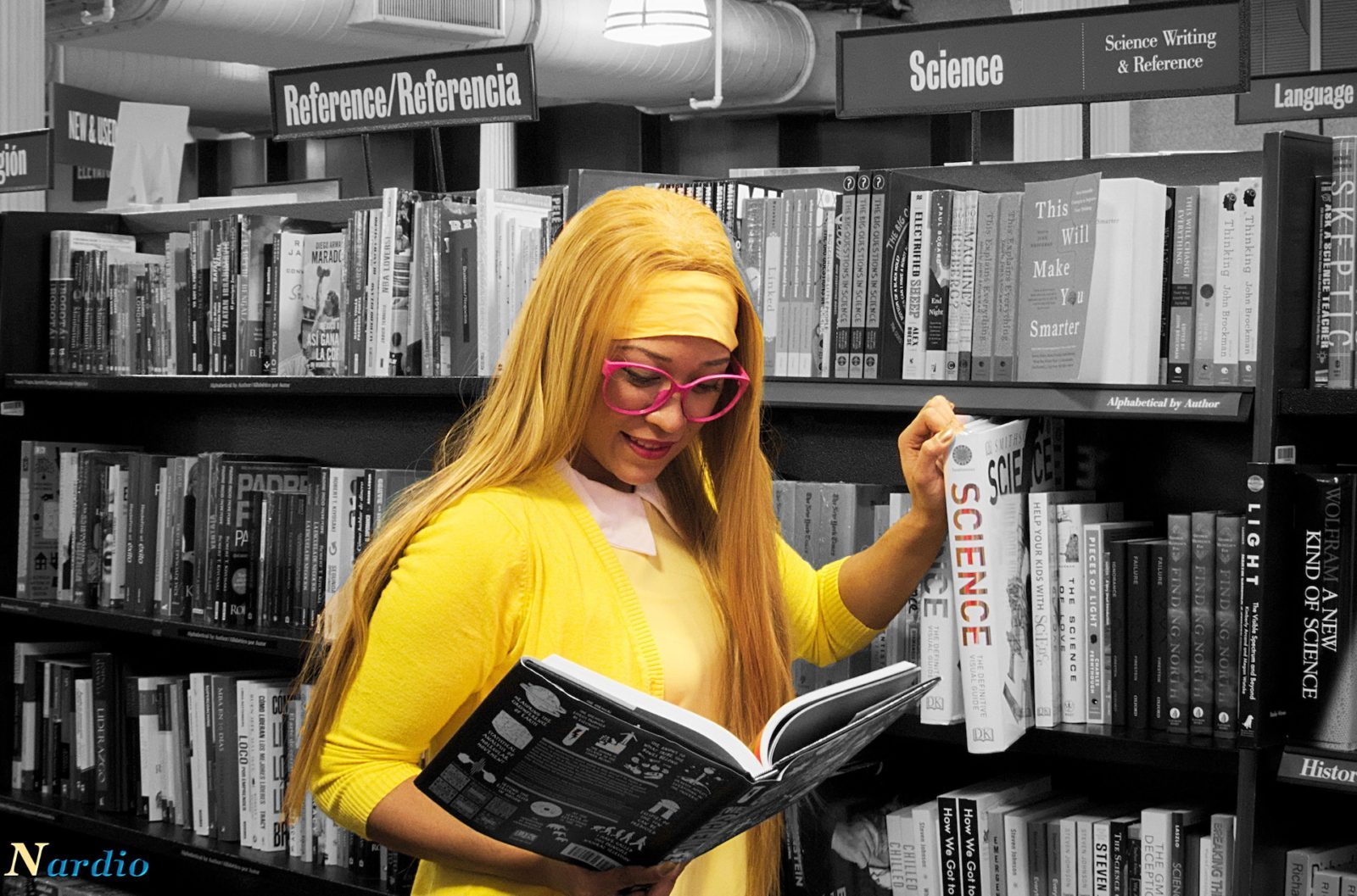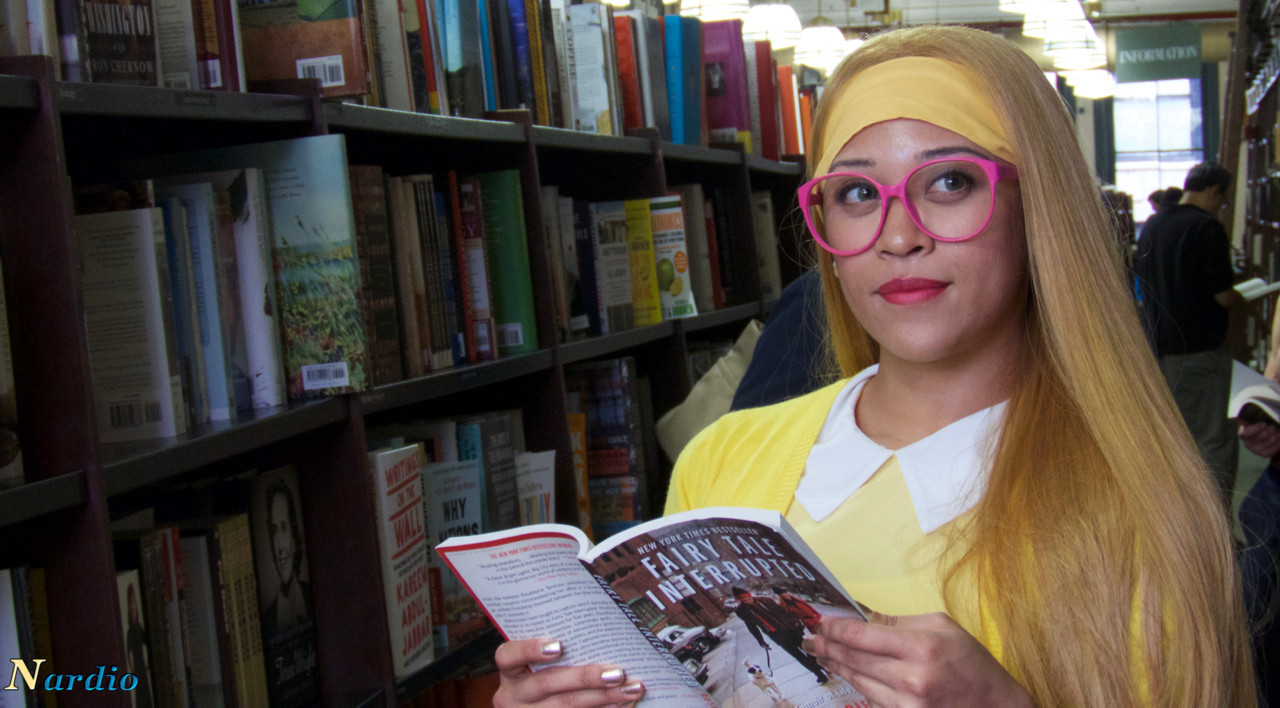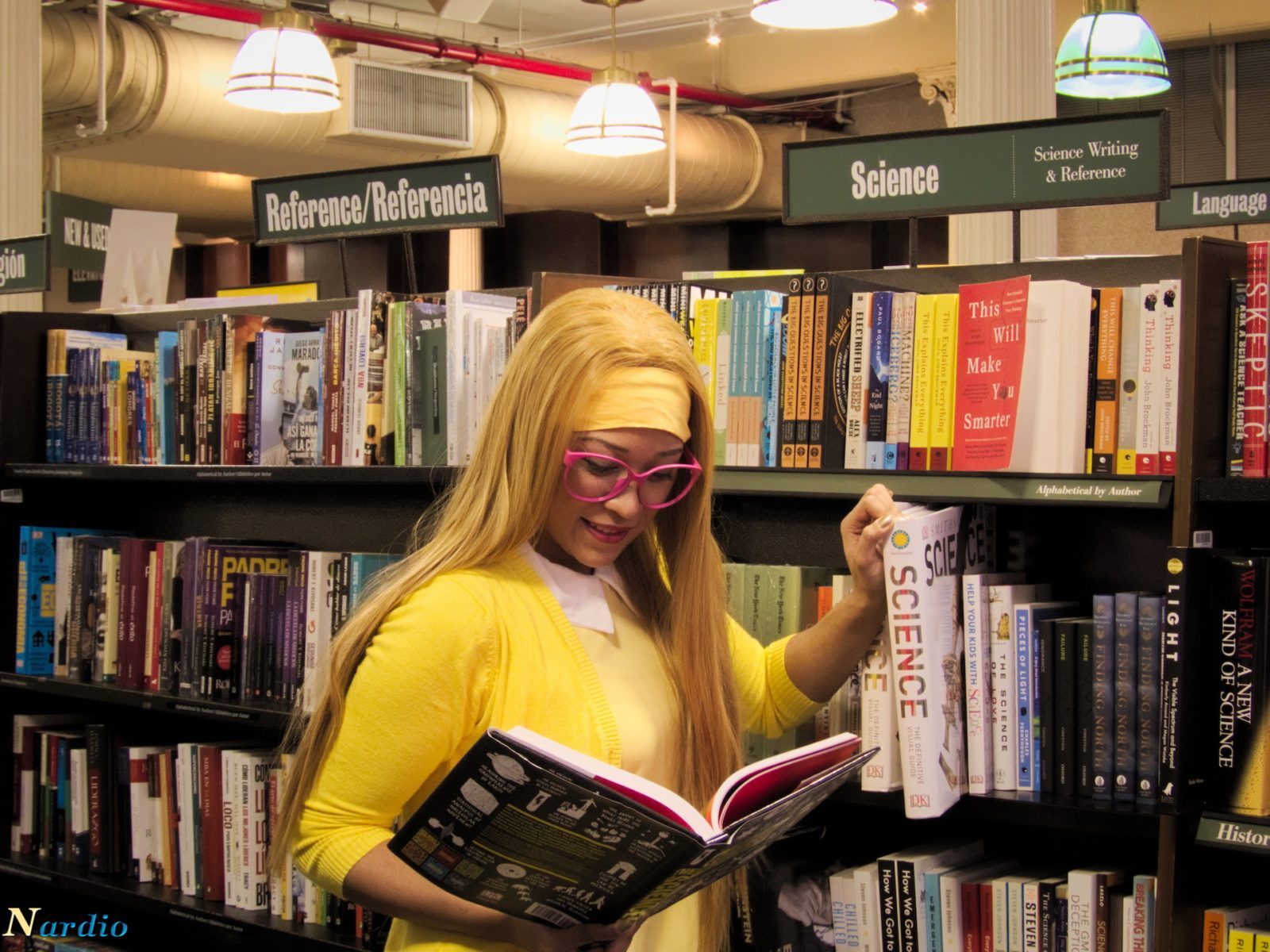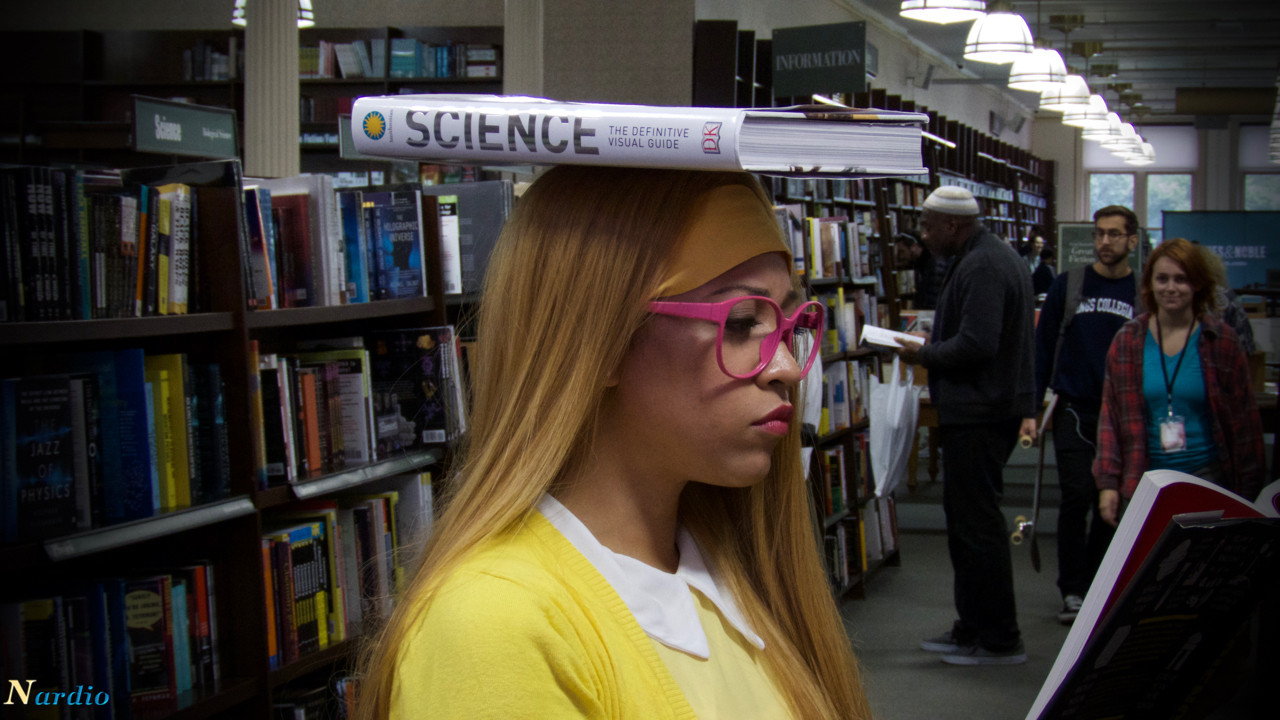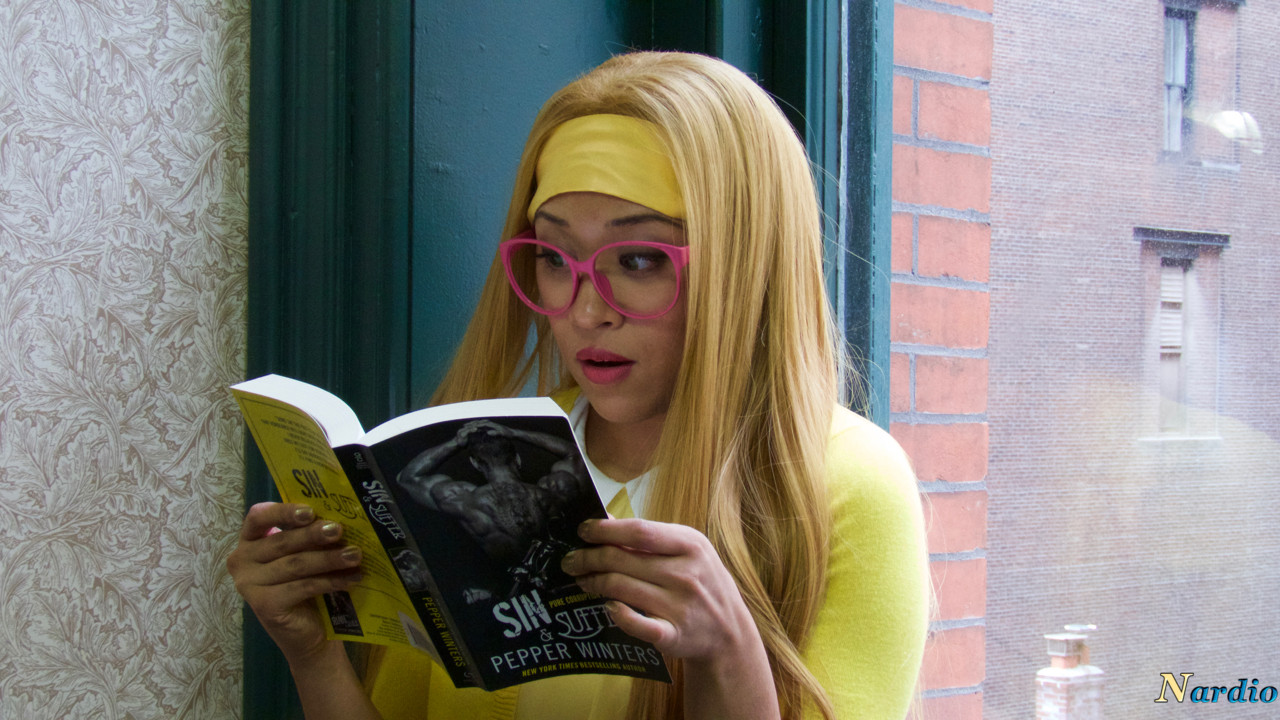 After this we walked over to the toy section and had some fun. The lighting here was especially bad for us so we didn't get many great shots. It was a great learning experience. We had to come here after spotting the Big Hero 6 toys when we scouted the location. This is also where we started to have fun with Honey Lemon's love of selfies. So we went selfie crazy and had her over pose with things. We also got VSol an adorable Beymax key chain as a thank you gift for working with us and we made sure it was in a bunch of the shots. Luckily enough her phone case had a perfect attachment for it so it all worked out.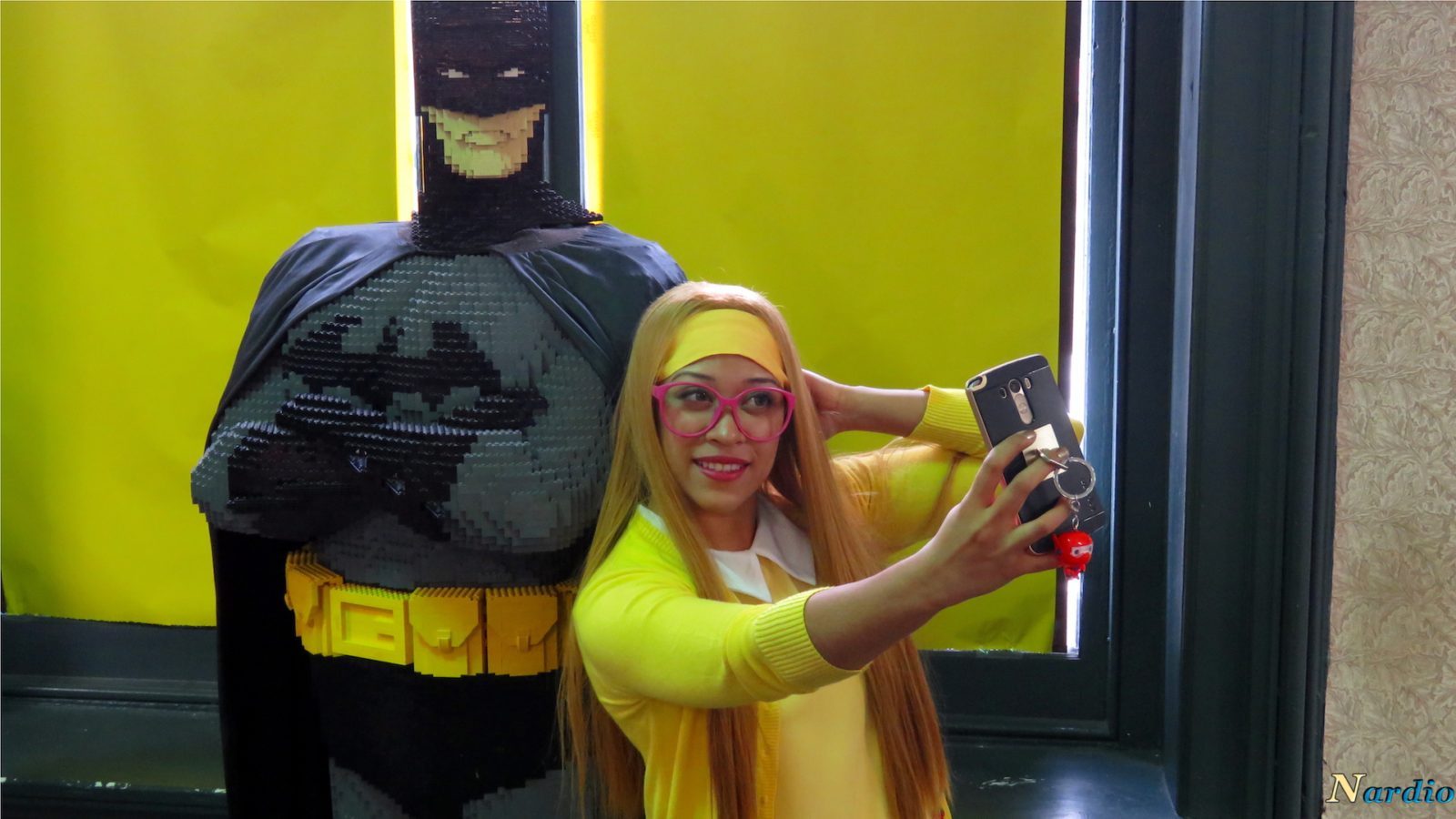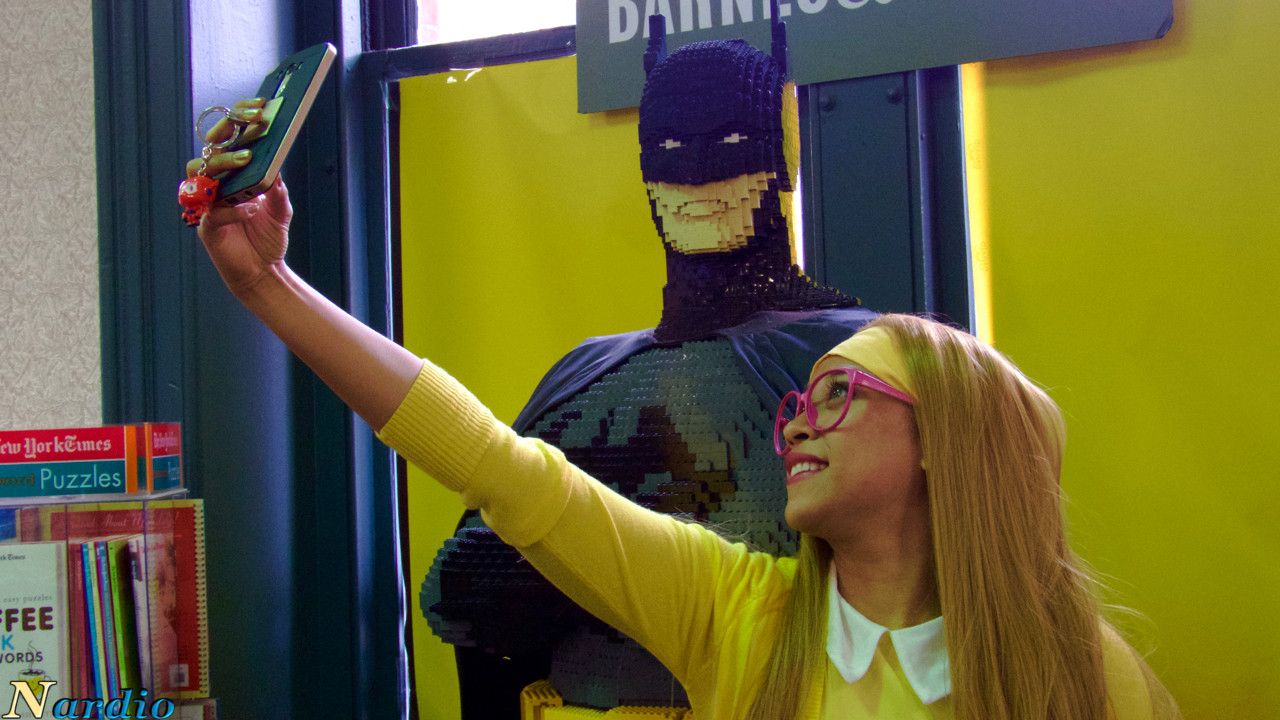 After our Barnes & Noble shots were done we headed over to NYU's campus near Washington Square Park and found a wonderful little area to shoot in. This is where VSol really came through and busted out some great poses that worked wonderfully.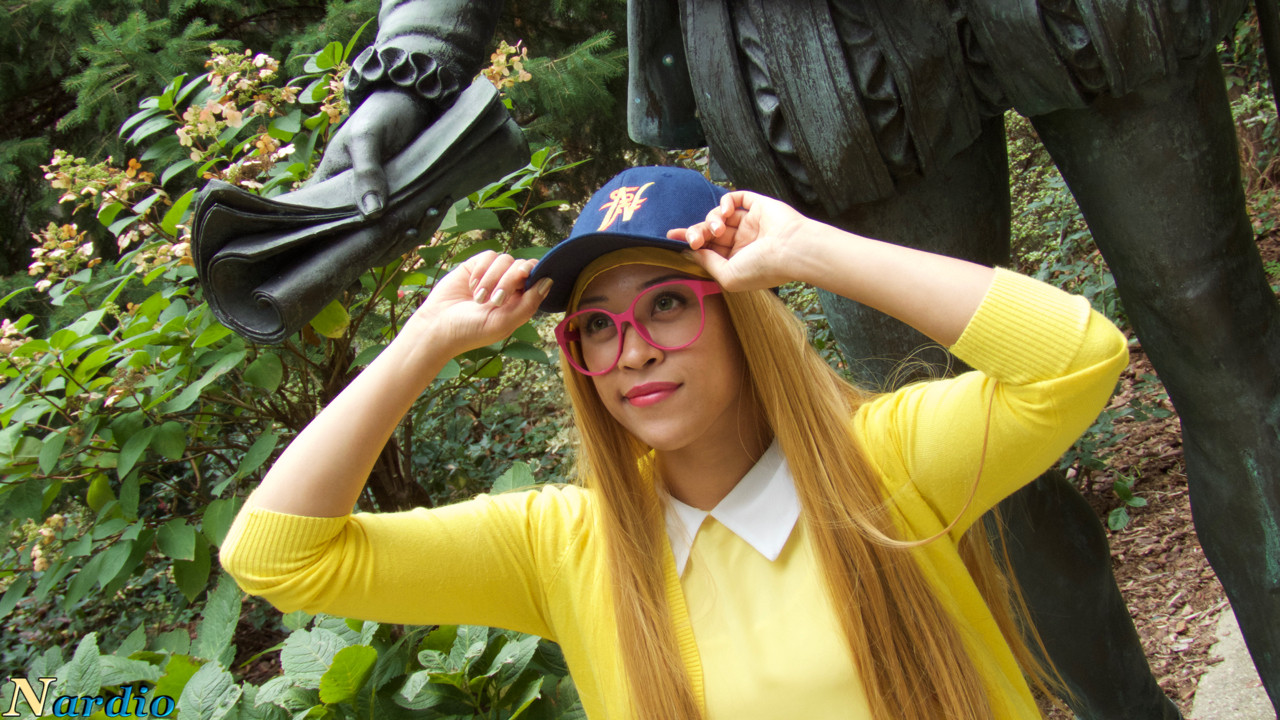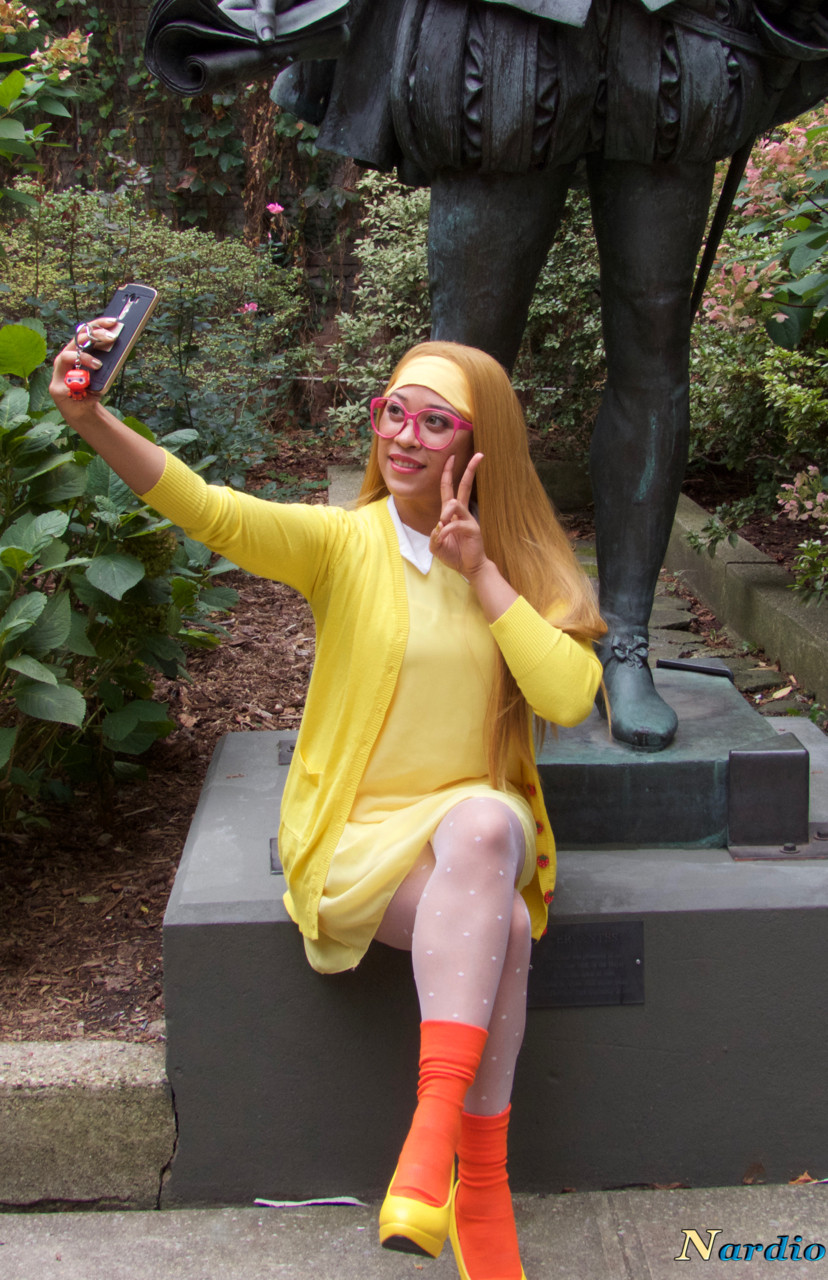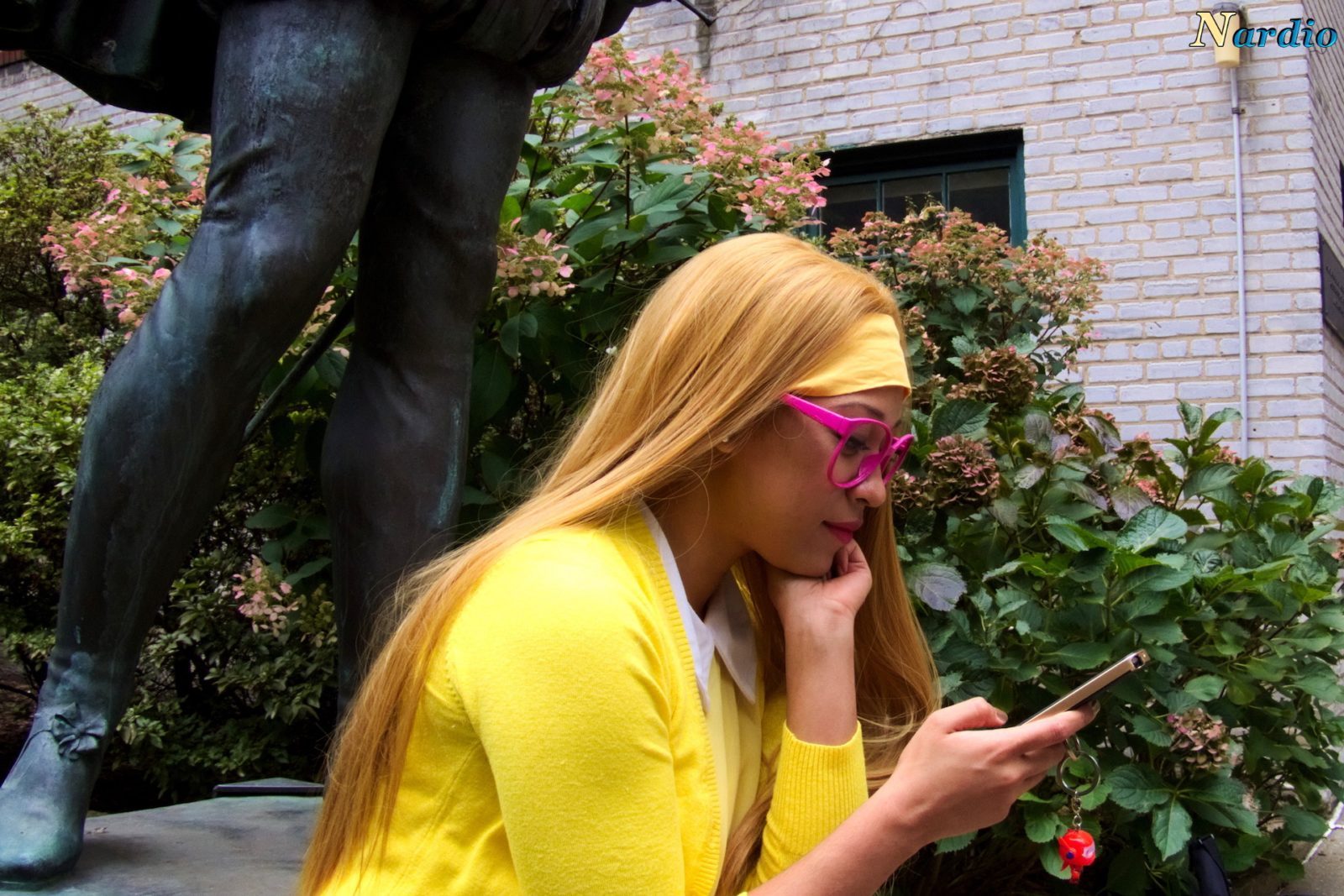 We then went to a few more NYU locations to get that college vibe. Sadly we weren't able to find anything that looked as cool as the school Honey Lemon went to in the movie, but I think we took some good shots.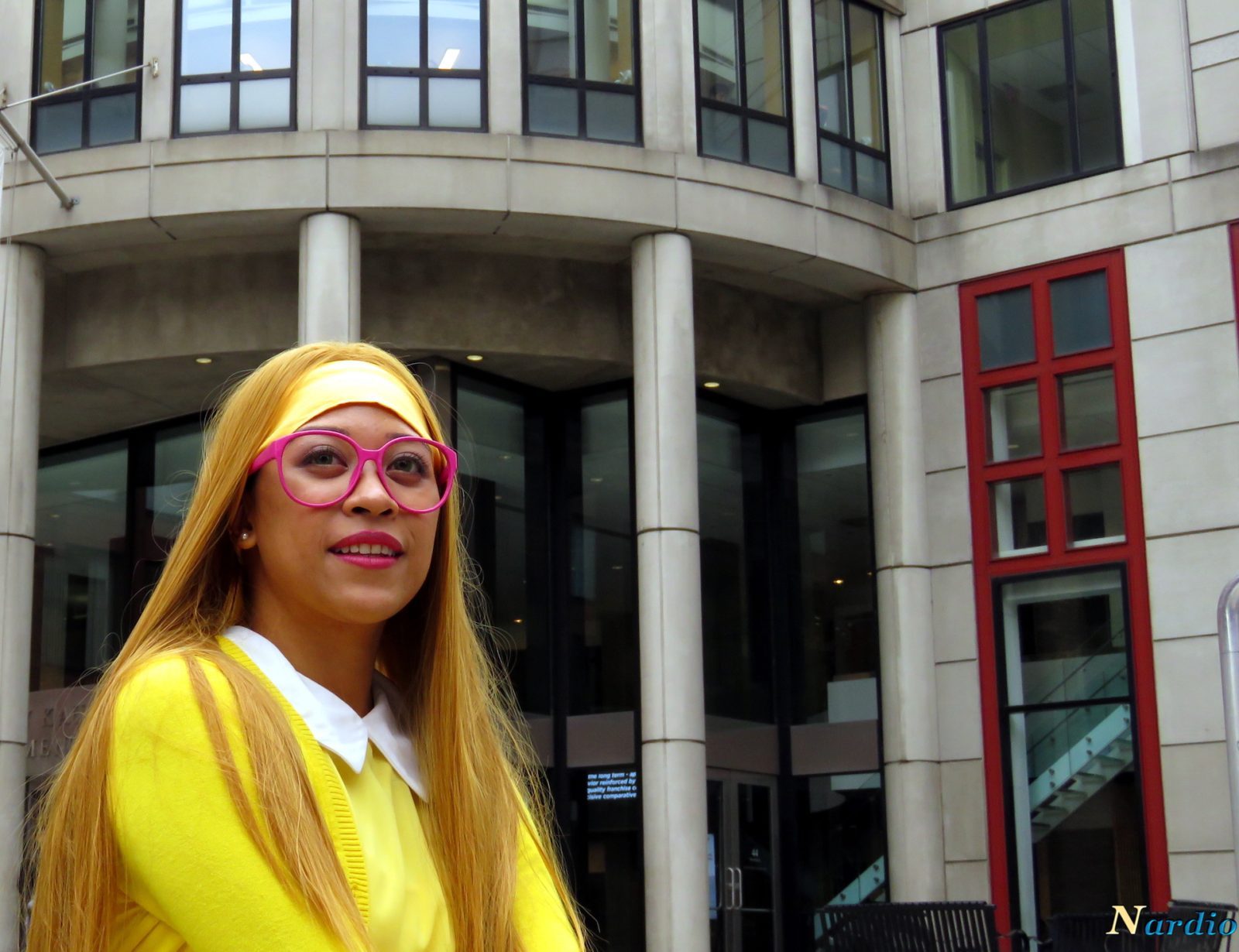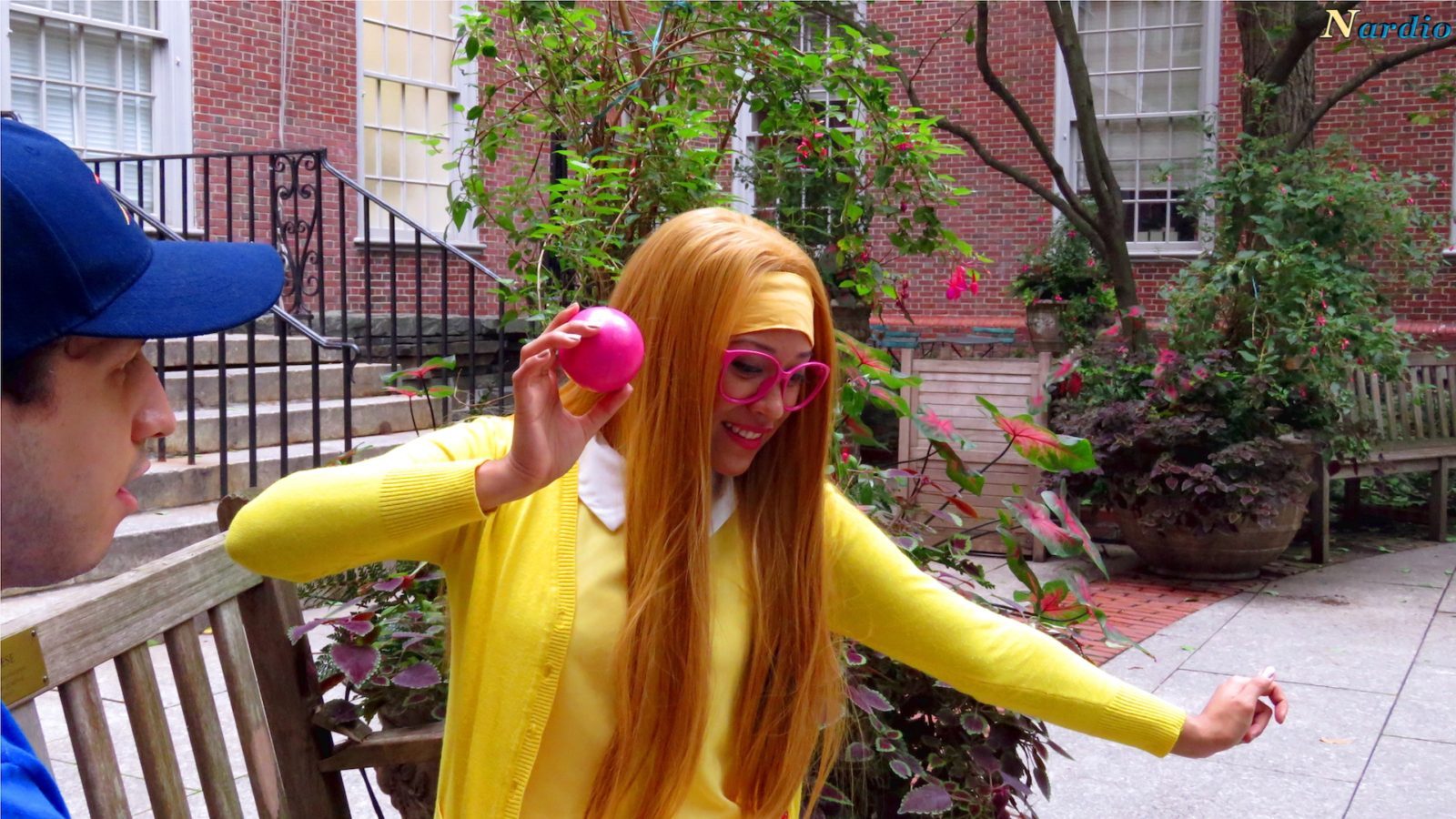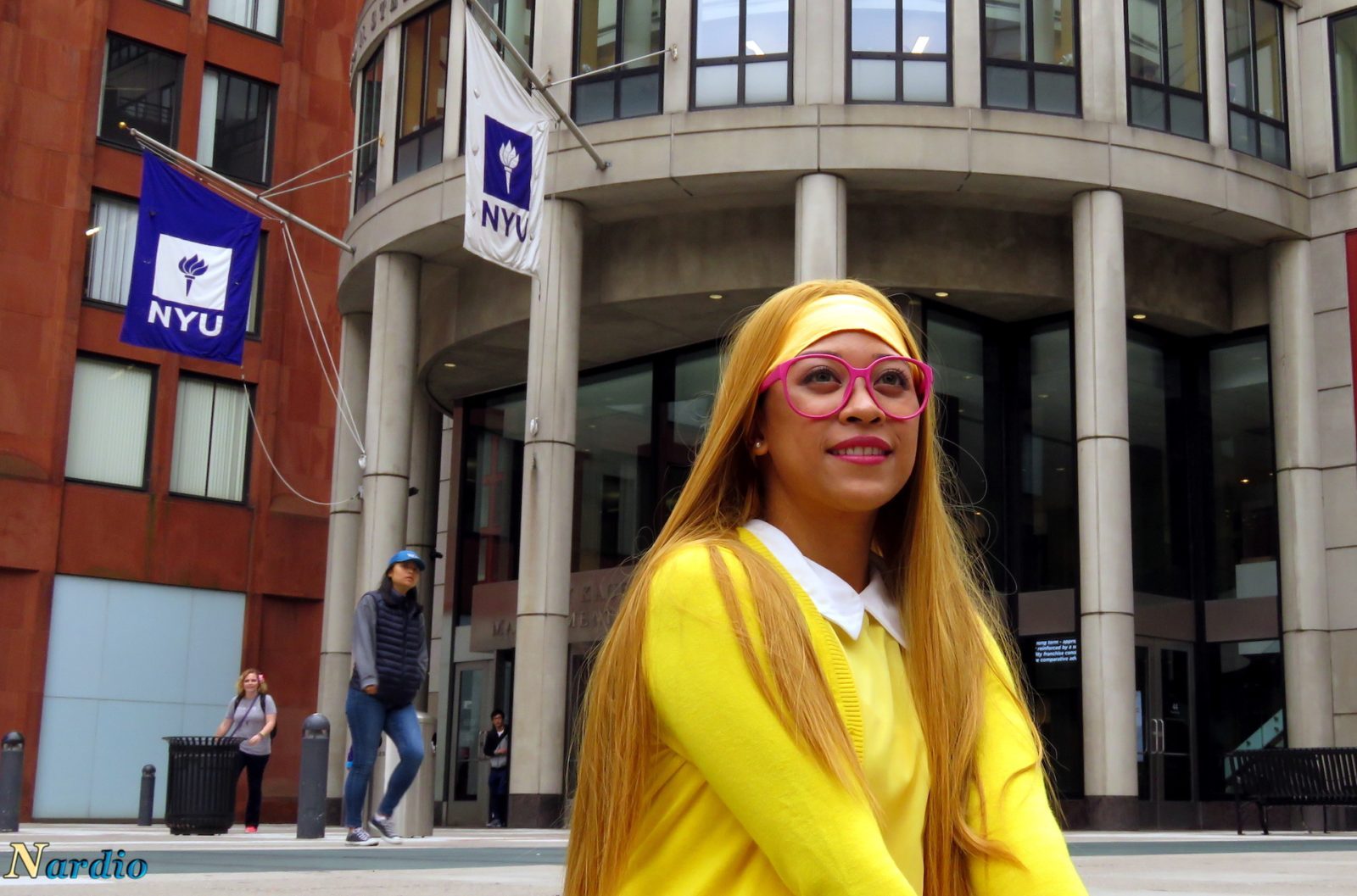 Finally we ended the shoot in a coffee shop, because why not?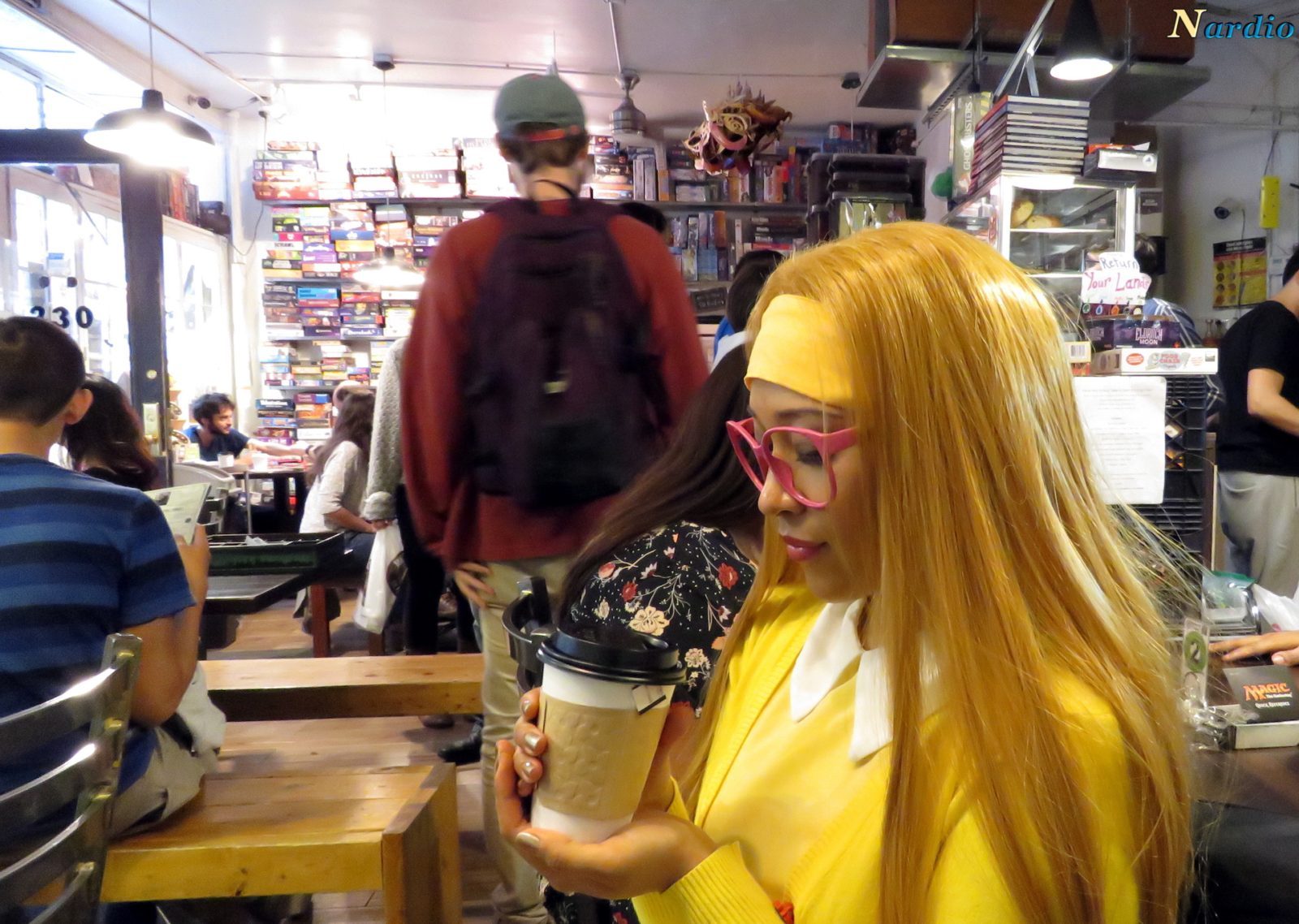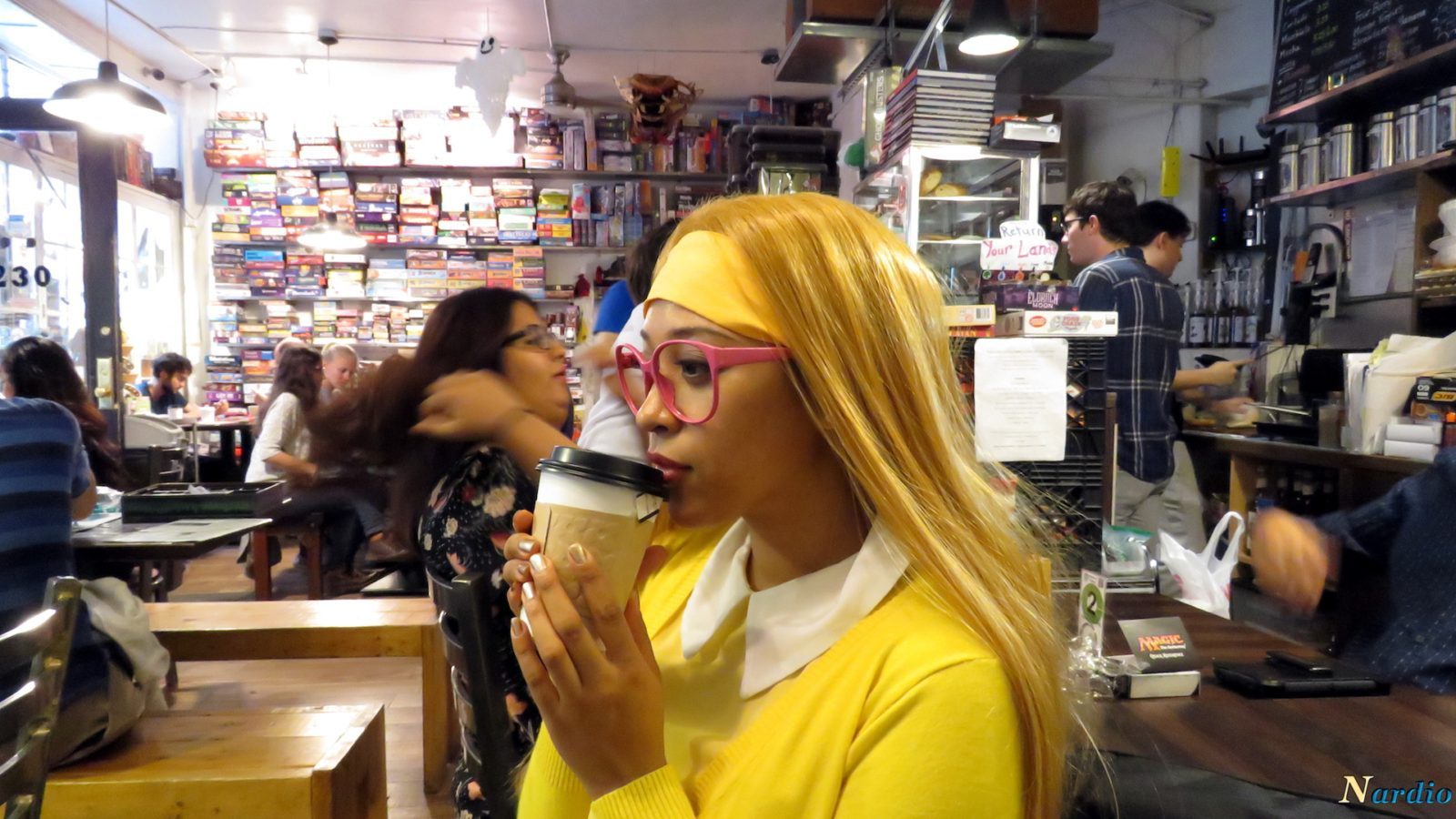 We really hope you enjoyed our first attempt at cosplay photography away from the usual con scene. We want to do more of these and hope you will follow along. Let us know what you think in the comment section below.
Huge, huge thanks once again to VSol for coming out and helping model for us. You are super amazing and we are happy to have met you. Be sure to check out more of VSol's work at her social media links below.
The following two tabs change content below.
Hi I'm Bernardo Español. I'm a guy with way too much energy and not enough free time.
Latest posts by Bernardo Español (see all)