Nardio News

Remember the original logo?
Howdy!
Bernardo here. I am mixing this month's Patreon update with a huge site announcement of what we have planned for next month. First off, once again I have to say thank you to our Patreon supporters for continuing to believe in and support our dream. Thank you very much!
Now on to the news about next month!
What's next month?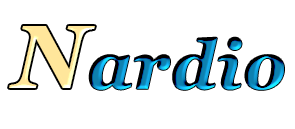 Why it's our five year anniversary!
Yuppers, Nardio has been around a whole half a decade and we are planning a big ole celebration. Giveaways, interviews, amazing cosplay stuff, and, well, more of the same!
G

iveaways
We well be giving away a whole heap of Steam games! Every single day we will be giving out one copy of the amazing must have Cally's Caves 3 along with another game.
Check out the full list of games below:
31x Cally's Caves 3 <—

Donated by the amazing Indie Game Dev!

2x Refunct
4x Zombie Kill of the Week – Reborn
3x Bit Blaster XL
2x MadRobot X
4x Neon Shadow
3x Power Hover <—-

Donated by the amazing Indie Game Dev!

2x Crypt of the NecroDancer
1x About Love Hate & The Other Ones
1x Muffin Knight
1x Momodora 3
1x Gravity Cat
1x Darksiders Warmastered Edition
1x Smashing The Battle
1x The Black Pants Suspenders Bundle (About Love, Hate & the other ones, Tiny Big, Leschek's flight comic
1x Sombrero: Spaghetti Western Mayhem
1x Halo Spartan Bundle (Halo: Spartan Assault, Halo: Spartan Strike)
2x Hell Girls
1x Highrise Heroes: Word Challenge
1x Swapperoo
We are also giving away a few visual novels:
2x Asphyxia
2x Lily's Day Off
1x Sakura Santa
1x Soul Gambler
M

ore

Interviews!
Whenever I get an interview back from some amazingly talented person, who took some time out of their hectic day to answer a few of my questions I honestly feel blessed. Next month one of them shares some of their time with us.
Interesting Indie Game Dev Interviews are back!
Next month we are finally interviewing the talented creator of the Cally's Caves series Jordan Pearson!
C
osplay Extravaganza
International Cosplayer Interviews!
Nardio cosplay coverage is going global! Each week in March we will bring you a talented cosplayer from around the world! Best of all we are working hard to try and expand our cosplay coverage permanently! Don't worry; we are still planning on going to as many cons as we can and highlight amazing local cosplayers. But we want to go bigger and meet even more cosplayers, share even more stories and bring to you, new sources of inspiration and fun.
My KatsuCon Story
Nardio will have two amazingly talented guest writers next month. TwoMoonCos joins the team to share their cosplay stories before, during and after KatsuCon. Behind the scenes pics. Honest KatsuCrunch stories & drama. The KatsuCon experience and finally what they learned from it all. From what I've seen of their work on DerpyCon and more recently on their Instagram's I am very excited!
M
ore of the same!
Yeppers, Manga Monday, Nardio Game Reviews, Nardio Visual Novel Reviews, It's all staying. For five years we have tried, grown, stumbled, spoke out and supported what we love. I hope you like what we are doing and where we are going. We can't wait to share more with you! As always if you like what we are doing please check out the link and pic below and donate what you can each month and help us grow. Thanks for reading and have a great day!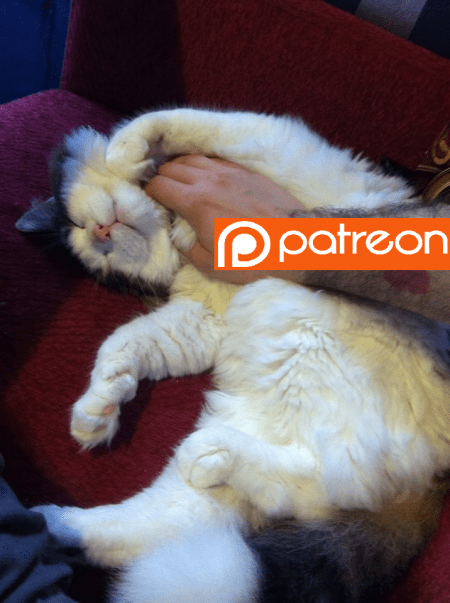 The following two tabs change content below.
Hi I'm Bernardo Español. I'm a guy with way too much energy and not enough free time.
Latest posts by Bernardo Español (see all)