Nardio Book Review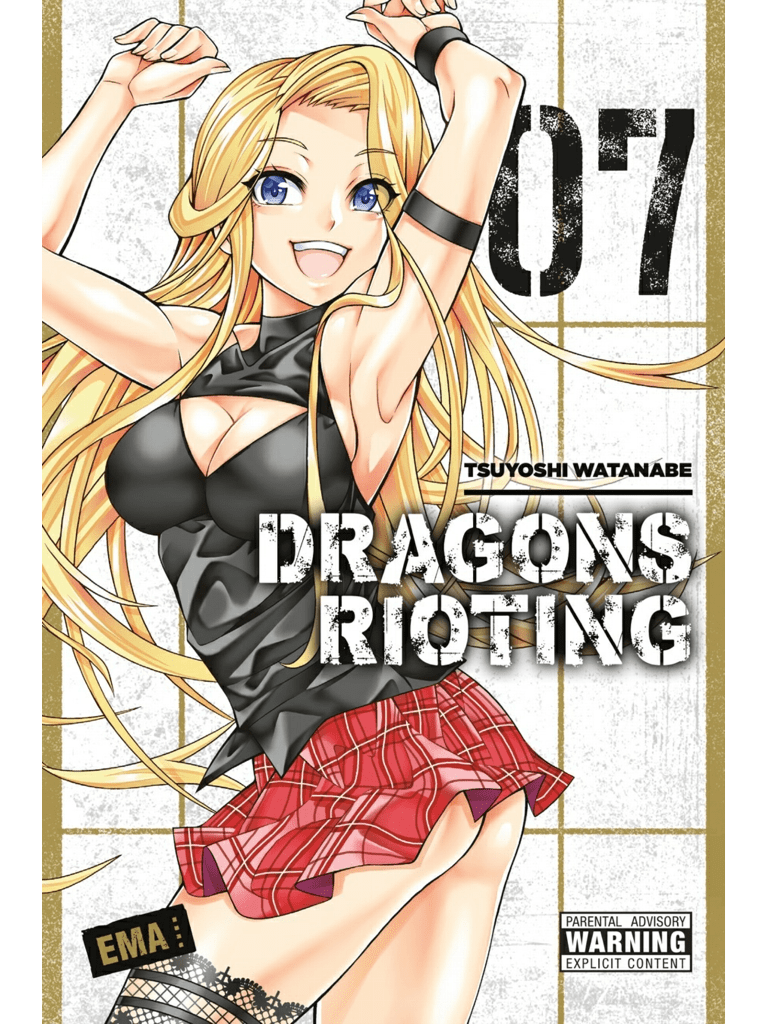 IS DRAGONS RIOTING VOLUME 7 WORTH YOUR TIME?
Yes!
WHAT DID I THINK WITHOUT SPOILING IT?
!~!BUY THIS!~!
Just get this. Make sure to get volumes one, two, three and four first.

Tachibana Rintaro (Rin) heads back to school after announcing he is going to try and take the top spot of his crazy fighting school. Now finding himself in everyone's cross hairs he is understandably freaking out a teeny weenie bit. New enemies appear as do allies. Dragons Rioting Volume 7 continues the fast paced fun with it
This volume is a lot more about world building than action. Sure some fights happen here, but they aren't the knock down drag out fights from previous issues, instead it's mostly about introducing new threats and maybe, a new love interest?
It works.
Sure this is one of the more silly issues, but this is a silly world and it still works. I love that it just gets even more insane. Rin starts to really take stock of the people around him and starts to realize the impact he has made on them all. I think we are really going to start seeing him evolve more as a character. I get the feeling that we will also see a lot more characters standing out.
As always the art is insanity and the pacing is fast and fun. I have no problems with this volume at all. I wholeheartedly recommend this.
NO LIKE?
The wait until the next volume is released.
Agree? Disagree? Write your comments below.
Read our other manga reviews.
BASIC INFO
The following two tabs change content below.
Hi I'm Bernardo Español. I'm a guy with way too much energy and not enough free time.
Latest posts by Bernardo Español (see all)