Nardio Picture of the day
Behold the Fire Tribe
When I was a kid growing up I used to love the pictures of of various exotic people around the world in National Geographic and other science magazines. The way people from far off places would look straight into the camera and convey great emotion. Almost like they were looking right at me. Some shots were wondrous and I couldn't help but meet their eyes. Others were intimidating. The way they looked into the lens was almost as if they were looking sternly at me.
I also loved the colors. The way people from around the world seemed to love bright colors that I never seen people wear in the South Bronx. It was fun to stare at all the details and admire everything. I would spend hours with a single issue. Daydreaming and imagining what life would be like elsewhere.
At AnimeNext 2017 I ran into a pal of ours VSol Cosplay. If you remember we interviewed her a while back and then spent a day with her getting some fun shots around Manhattan. Luckily I was able to get a few shots of her and I am damned happy with them. Two of the shots I absolutely adore. Now if I had to pick my fave shot of her, it would be this one below:
I love it. 
She looks amazing. The lighting makes everything pop and everything from her make up to the clothing has a real vibe to them. If there really was a Fire Nation, I would have no trouble believing this is a shot of one of their fierce Kyoshi warriors.
From the playful yet confident look to her eyes to that slight smirk, my lil friend Vanessa is a Kyoshi warrior here and it blows my mind.
The make up looks great. She looks like she is actually wearing it for use, not cosplay. I love how the white isn't perfectly applied and it isn't caked on. Something about the way it looks feels real to me as opposed to having her looking to put together and perfect. I guess the best way  to say it is the imperfections make it perfect for me.  I feel the same way for the shot. It's not perfectly exposed, but that adds to it. I dig the bright red pop under her eyes and the subdued merlot of the lips. Her caramel skin underneath it all, is the final bit of contrast that ties it all together.
I am really proud of this shot. I found myself pouring over it as I did those images way back when. The more I tweaked it in Lightroom the more it came alive for me.
This is one of the few shots I really took my time with and planned out. While she was posing for me, I loved the light around her and knew I didn't need to bother exposing for her face. I knew that it was safer to underexpose and correct it in post. I wanted the shot to evoke the tribal pictures I was fascinated with growing up and that was my best opportunity. While I somewhat regret not getting this shot outside. I love the way she stands out against the background and the person in the bright clothing behind her ties it together. I feel like the background person adds to the story. Another brightly colored person in the wonderful world our cosplayer's character is from.
Camera: Sony a6500
Lens: Neewer 35mm f/1.7 manual focus prime fixed lens
f/1.7
ISO: 160
Shutter Speed:1/80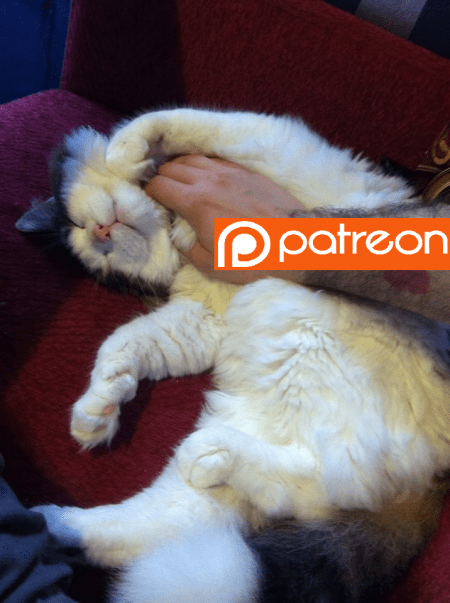 The following two tabs change content below.
Hi I'm Bernardo Español. I'm a guy with way too much energy and not enough free time.
Latest posts by Bernardo Español (see all)