Nardio Cosplay Interview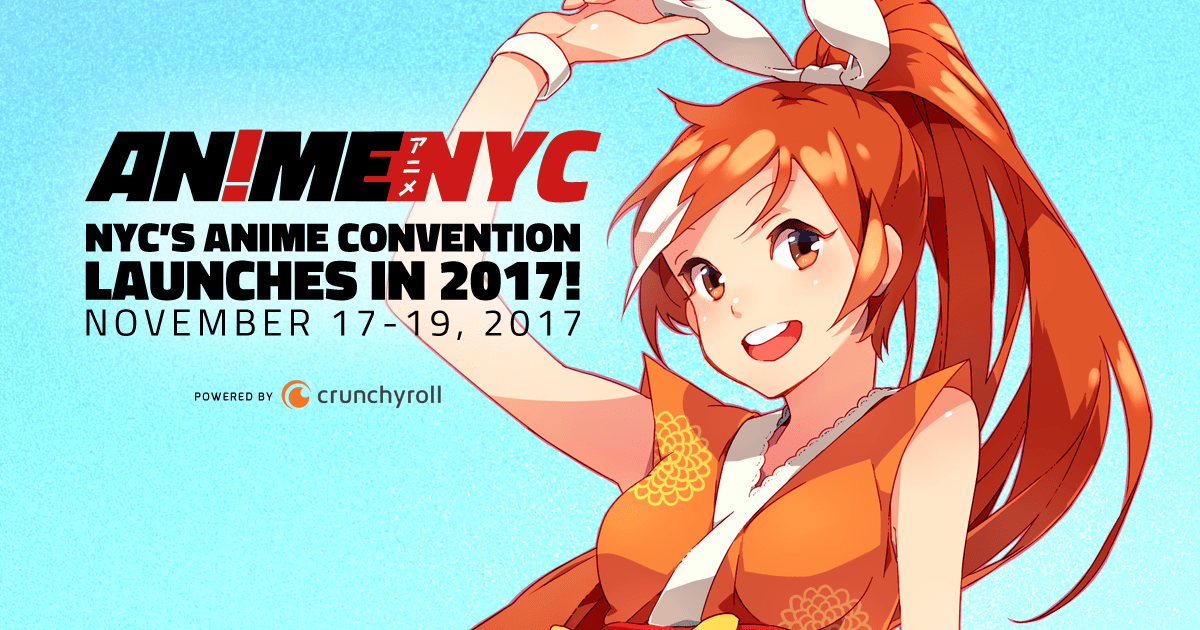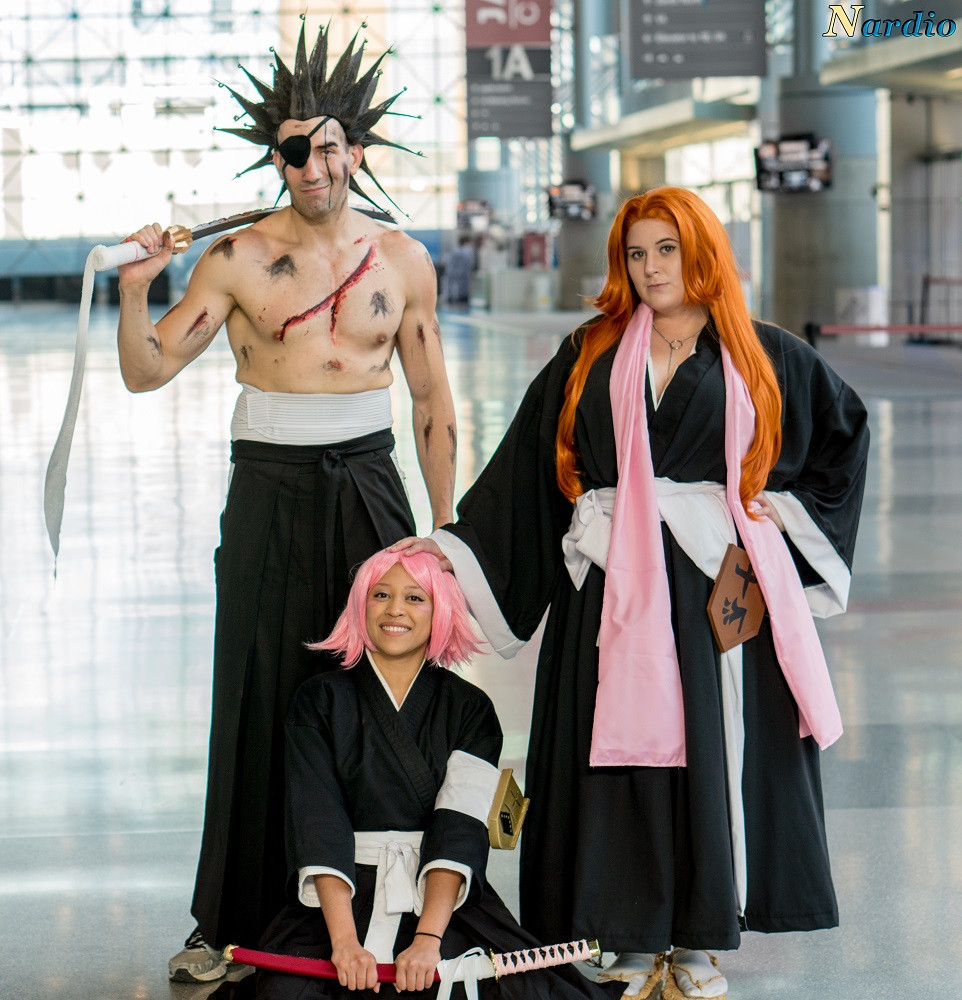 Bleach Cosplayers at AnimeNYC 2017
Saturday morning of Anime NYC 2017 I found myself surprised to see KOFitnessNY Cosplay as a real live Kenpachi from Bleach.
He had a good sized crowd around him and was swamed with fans wanting shots. I love the pic above because you get to see how much fun he was having in character.
A little while later I ran into VSol Cosplay and LeavesFromTheVine Cosplay as Yachiru and Rangiku from Bleach. It turned out that they were meeting up with KOfitness to hang out. I asked them if I could take a few shots and thankfully they agreed.
Check out the pics below: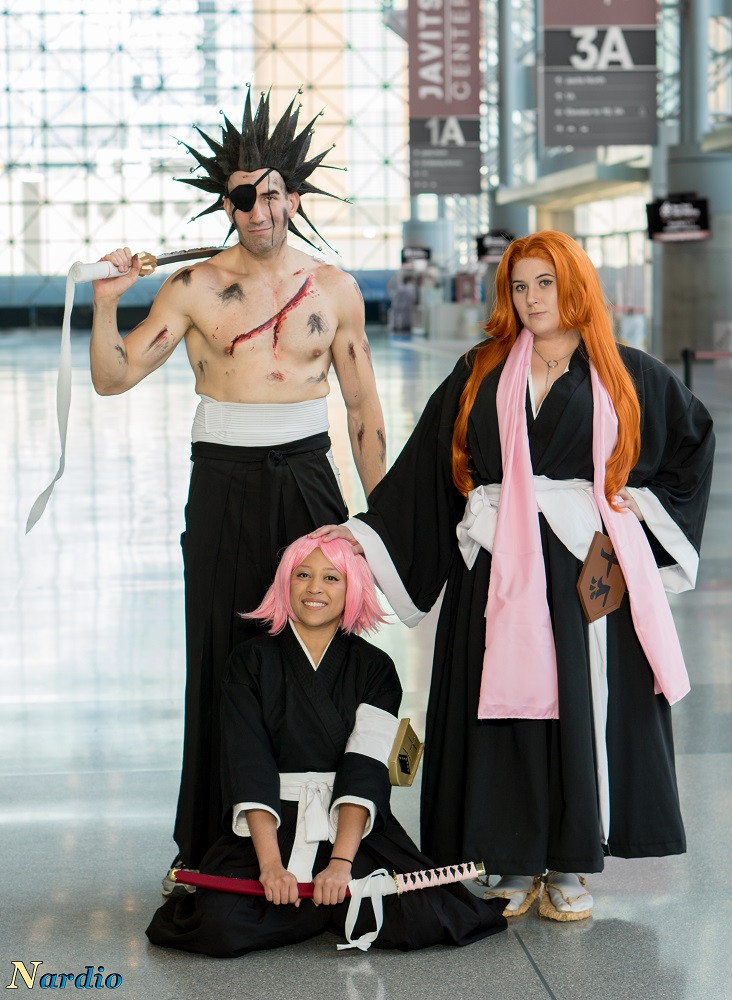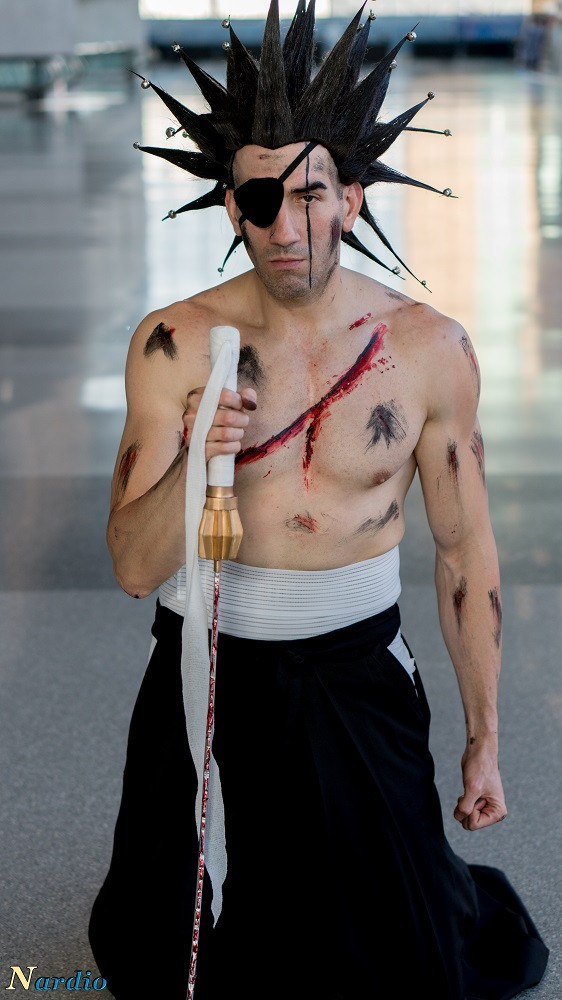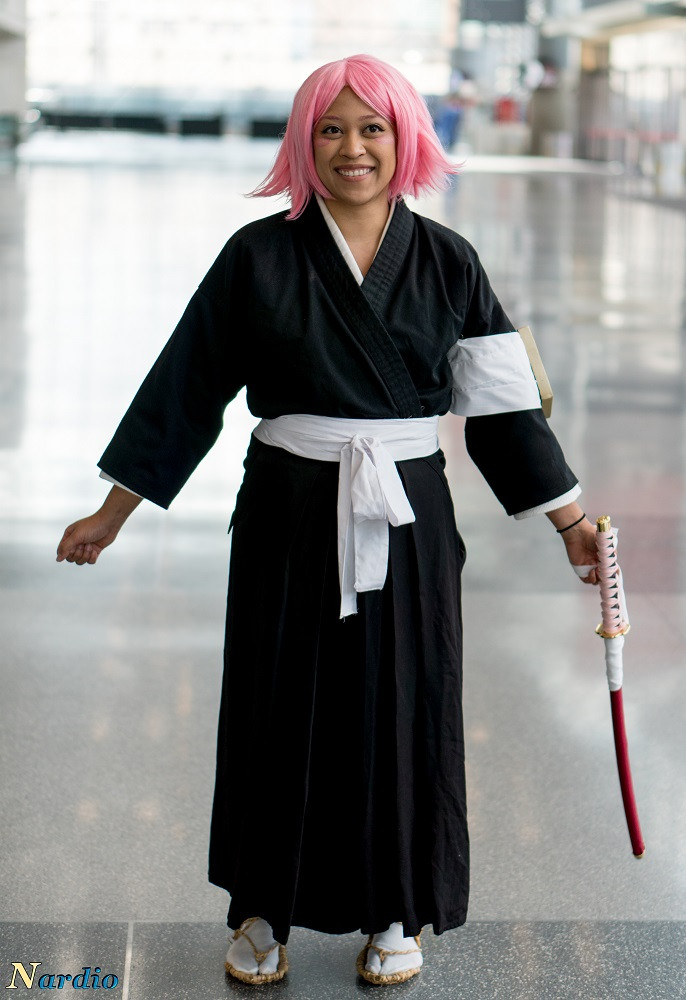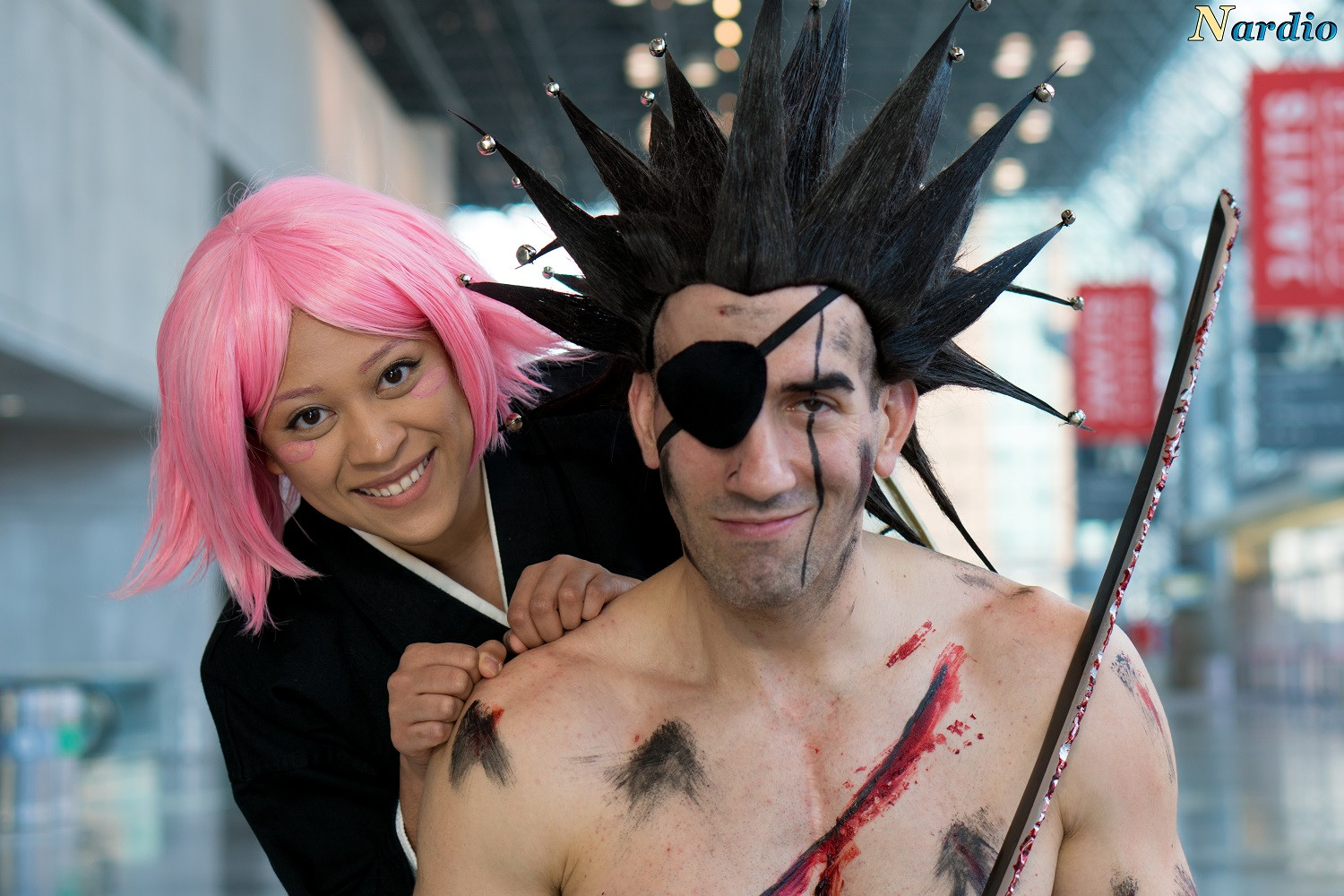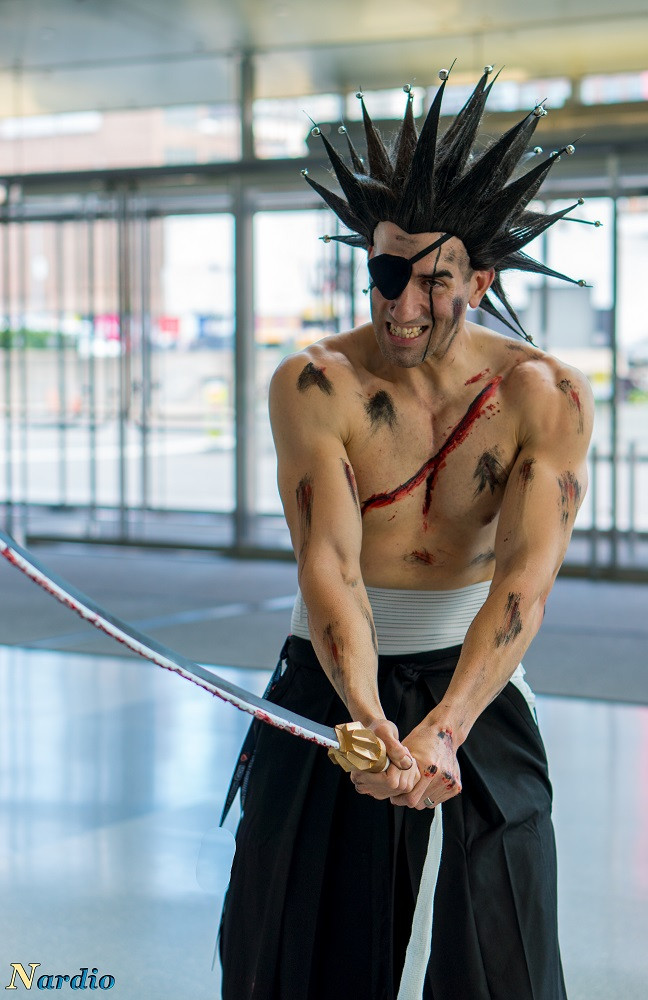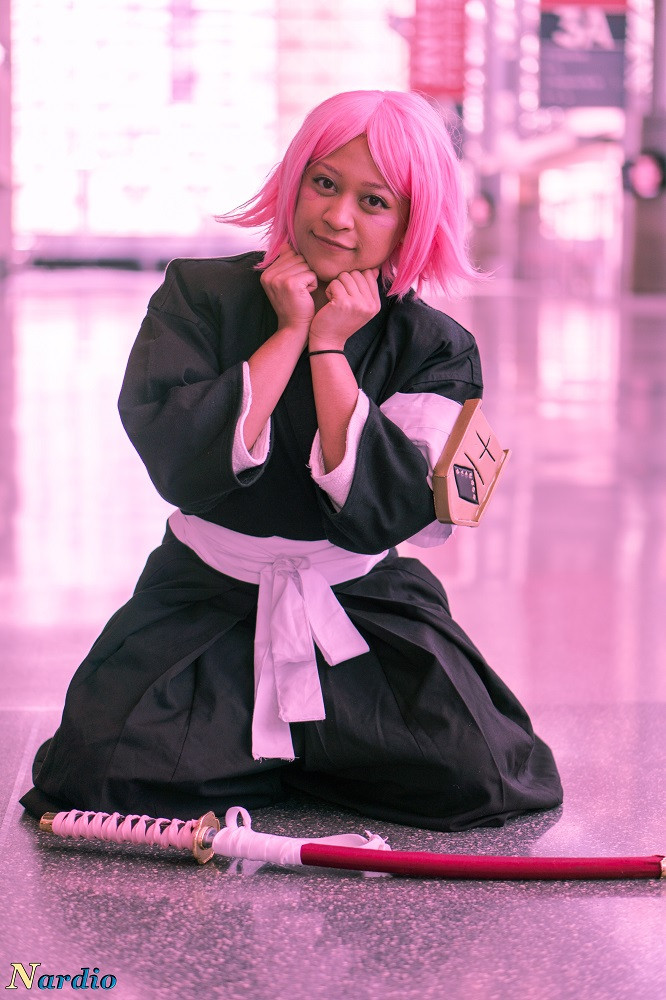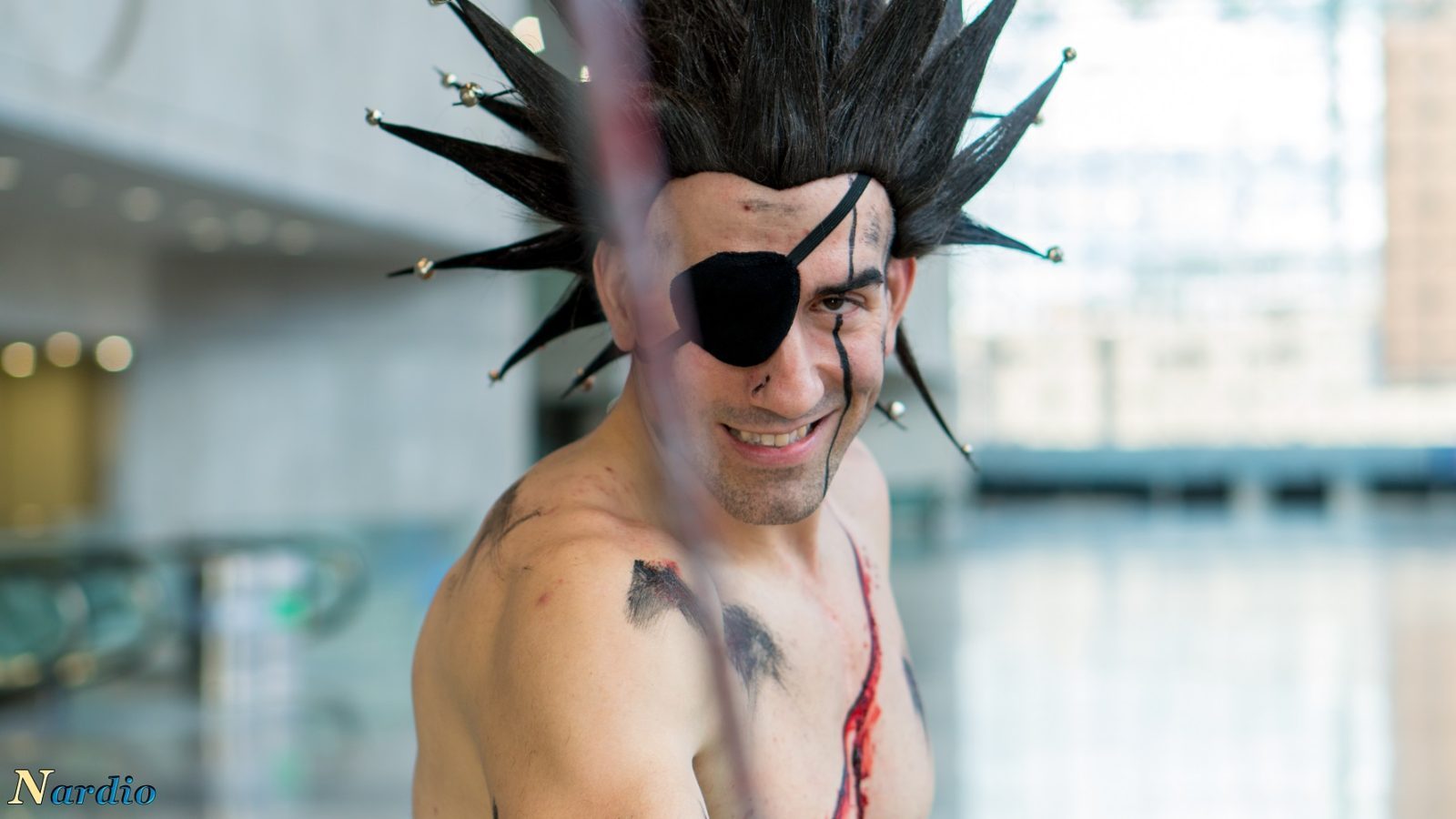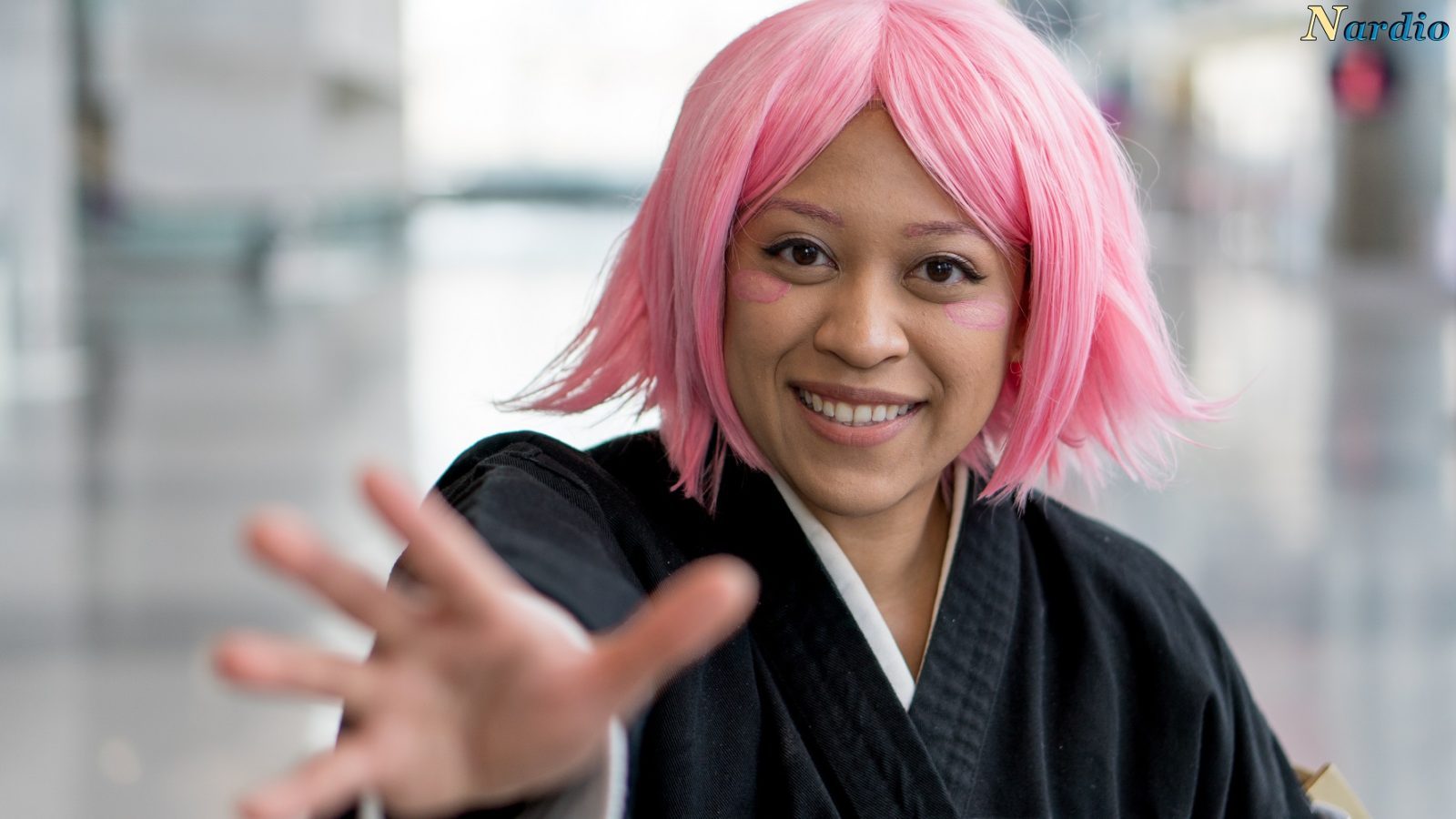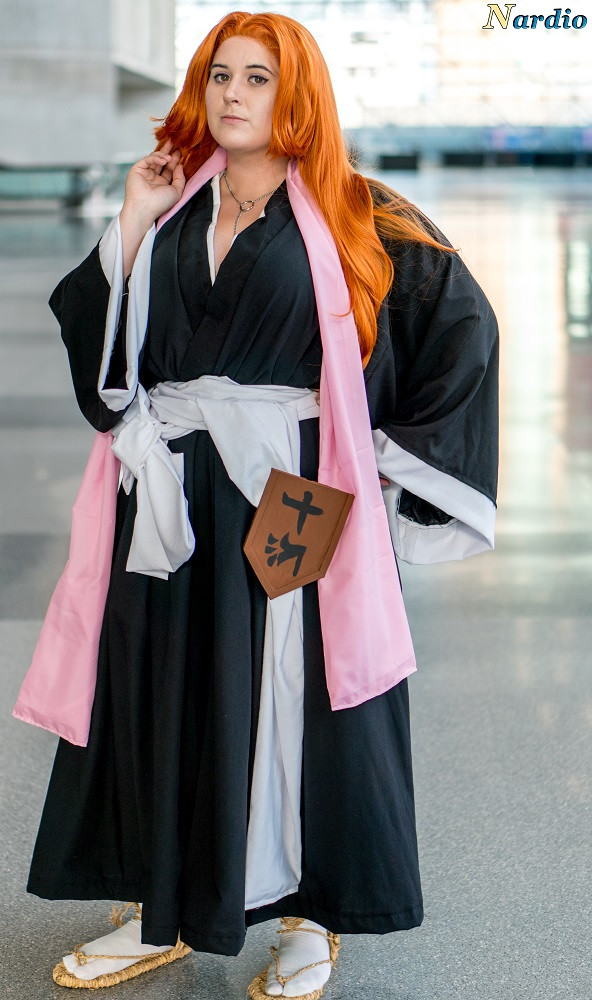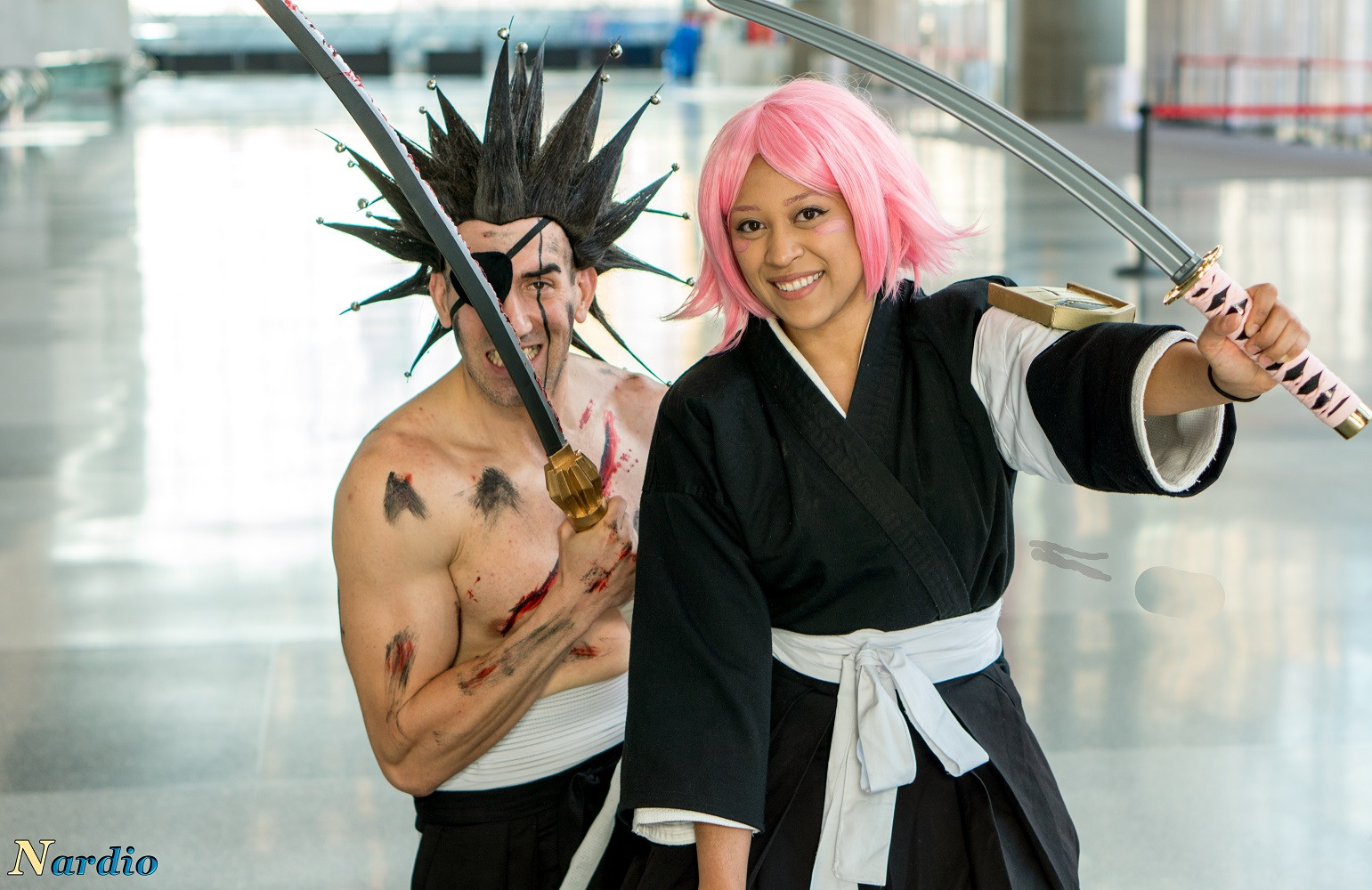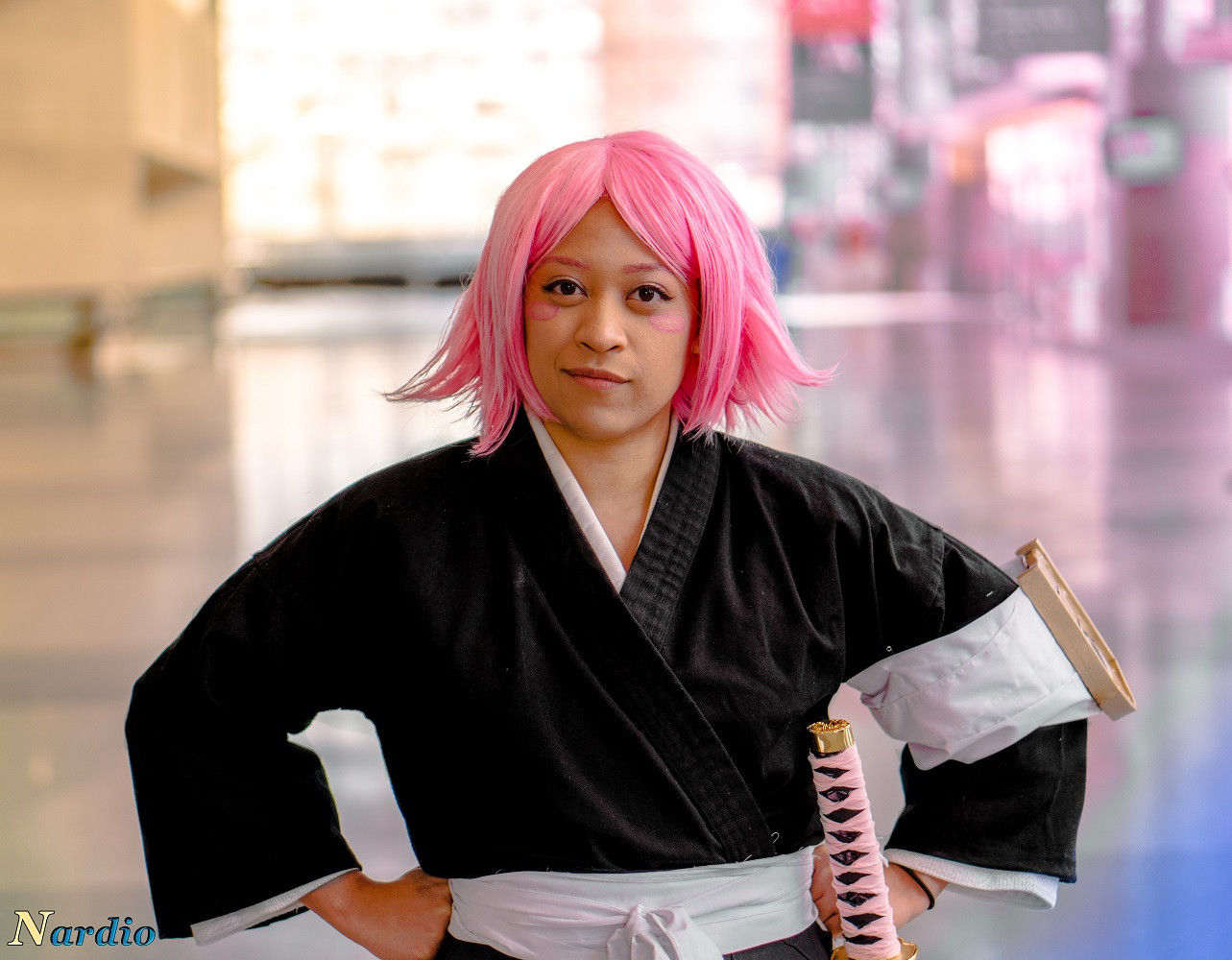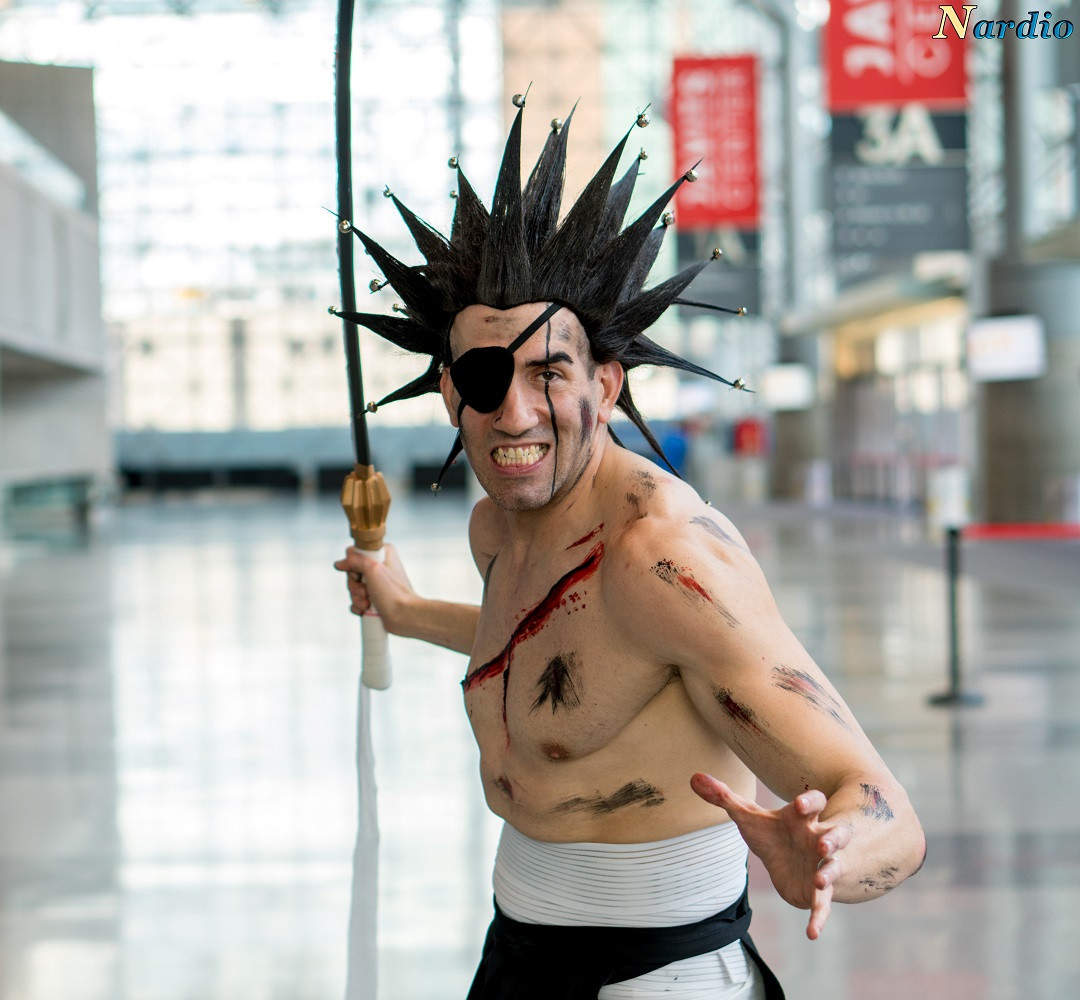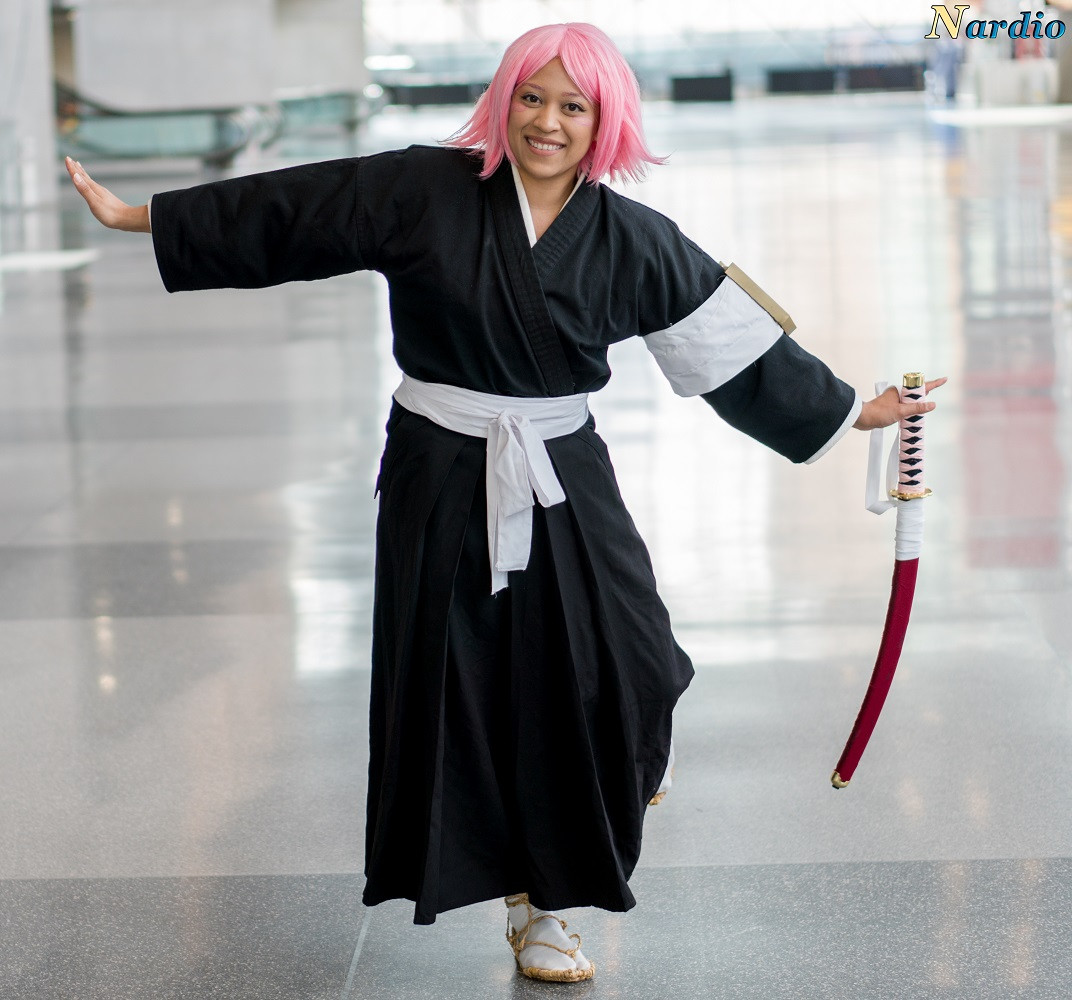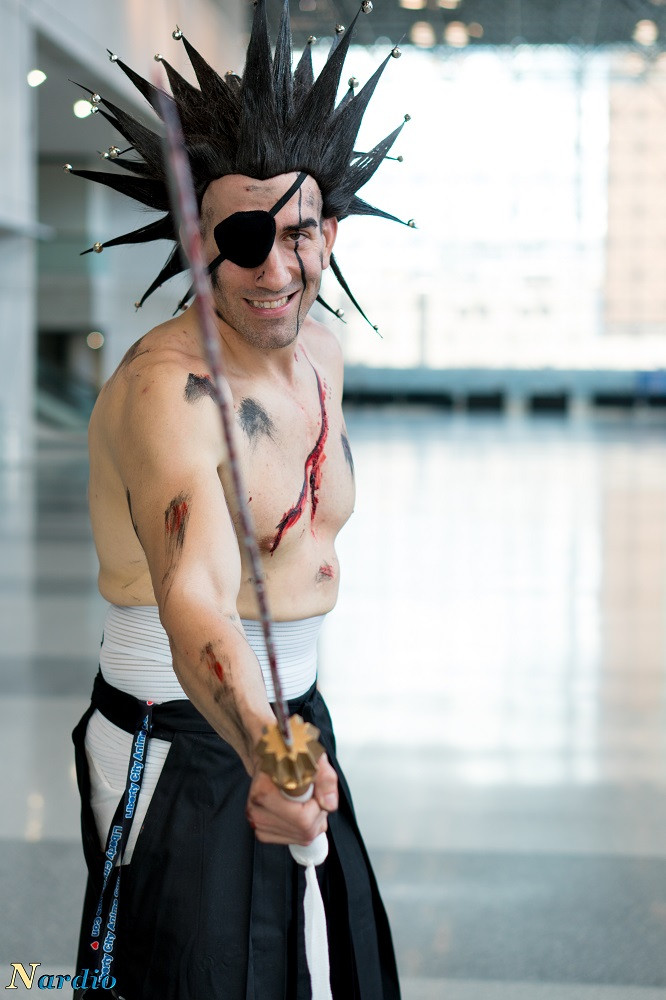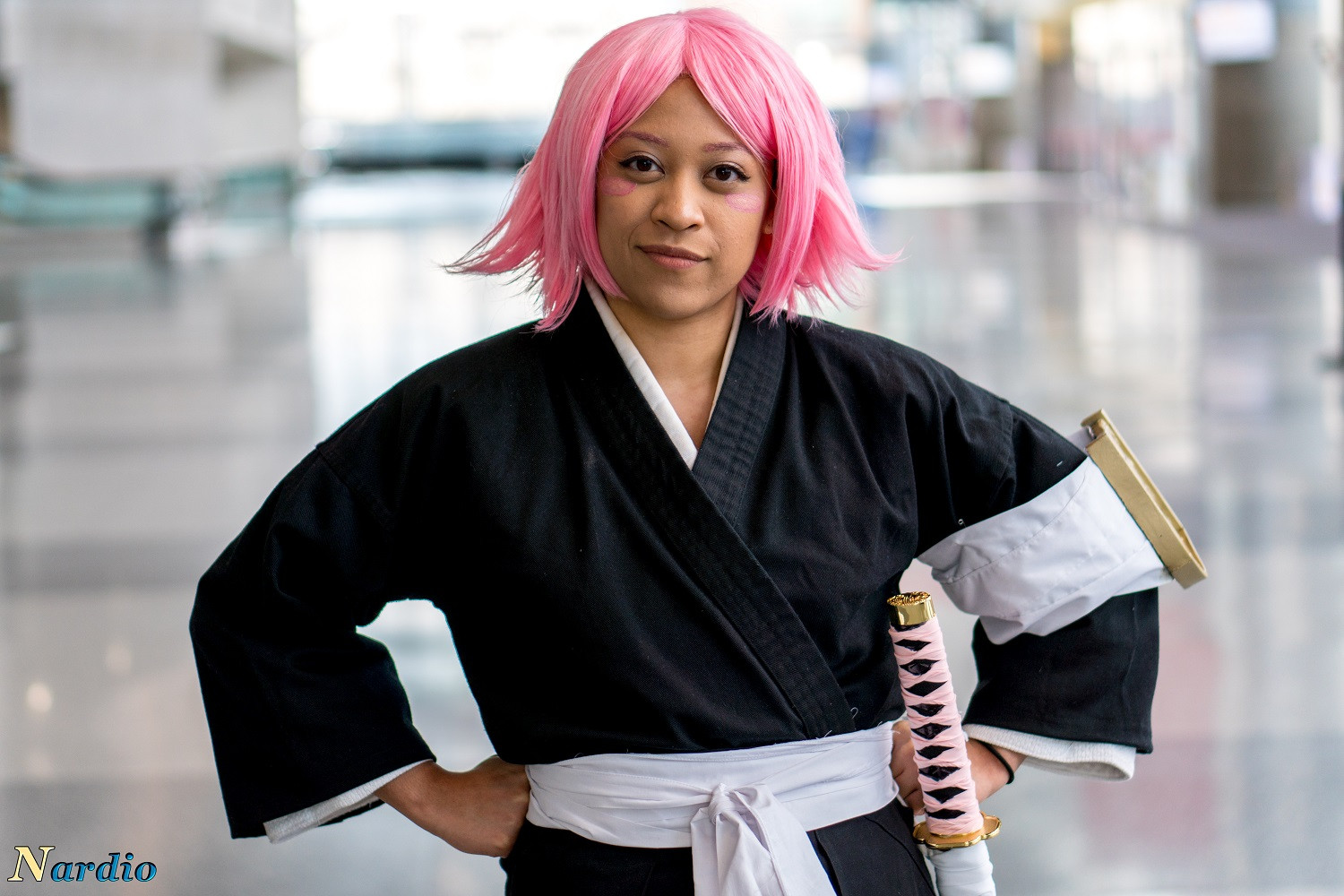 Of course I had to add in the epic group pictures that I love so much.
Thanks to all the cosplayers for allowing me to get shots. I had fun and I can't wait to see what you all do next.
Huge thanks once again to Anime NYC for allowing us as press. It was amazing and I am super excited about going back next year and doing even more. (Guest/staff interviews are going to happen!) It was a great event and I had a blast. Thank you all so very much for putting on a perfect event.
Be sure to follow Anime NYC as well as the talented cosplayers at the social media links below!
The following two tabs change content below.
Hi I'm Bernardo Español. I'm a guy with way too much energy and not enough free time.
Latest posts by Bernardo Español (see all)