Nardio Preview
Starlit Adventures by Rockhead Games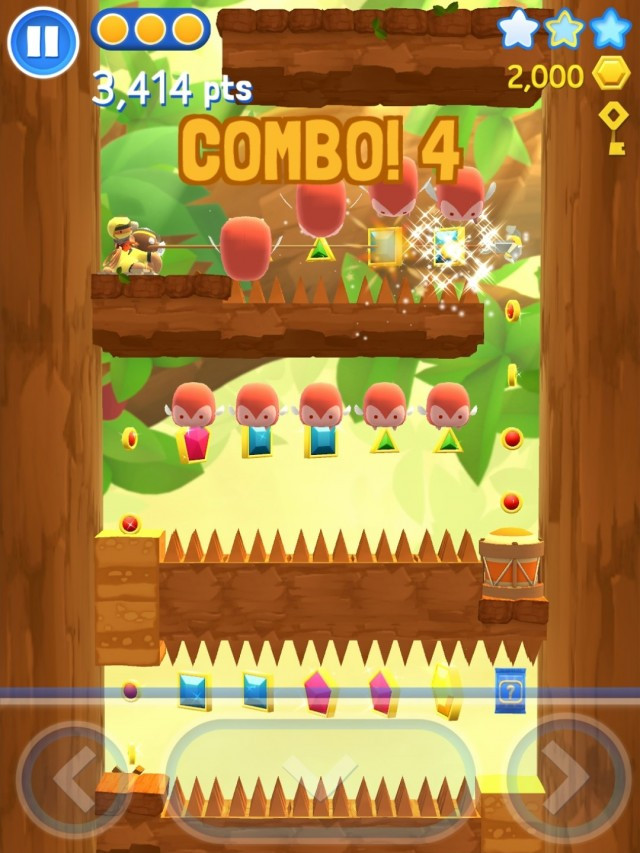 This is just a few early impressions because I think I am only a quarter of the way in.  Starlit Adventures is kind of blowing my mind right now. This game feels so polished I'd swear Starlit Adventures is an official Nintendo game. The character design, sound effects and gameplay so far are just insane considering this is a "Freemium" game. Honestly that doesn't even do this game justice. Starlit Adventures blows my mind as an iOS game period. If this were a $60.00 premium console game I'd still be damn impressed.
I totally see myself paying in down the line to unlock the different suits just for the replay value alone.  I'm going to try and beat Starlit Adventures with just the bomber suit.  Then try to go back and try the others. So far the content is there to keep me engaged and even a bit overwhelmed. The campaign along with the challenge modes are fun and straightforward. I can tell already the endless mode is going to be a huge time sink for me once I beat the game. If the quality stays the same until the end Rockhead Games has just raised the bar on iOS gaming. GET THIS!
The following two tabs change content below.
Hi I'm Bernardo Español. I'm a guy with way too much energy and not enough free time.
Latest posts by Bernardo Español (see all)