The Nardio Review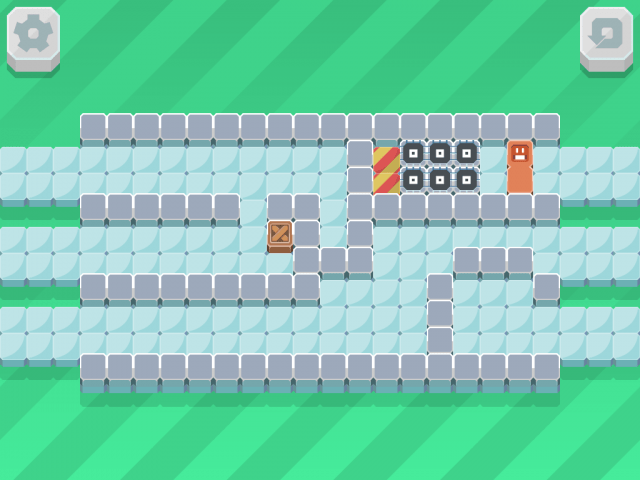 Is BLOCnog worth your time?
Yes!
What should I play BLOCnog on?
BLOCnog was originally for the Apple TV and is now a universal app. So far I've only enjoyed it on my iPad and iPhone. I'm sure this plays wonderfully on the Apple TV as well.
What Did We Think Without Spoiling It?
I love this little puzzle game.
BLOCnog is a gloriously simple yet challenging box moving puzzle game that works perfectly on touch screen devices. I'm over 30 levels in and I love it. One finger swipe to move gameplay along with short puzzles make this perfect for pick up and go gaming or long puzzle bursts on the couch or plane. At $1.99 BLOCnog is a steal.
!GET THIS!
How it Plays and Why it Works:
BLOCnog has perfect one finger swipe controls, cute art design and challenging addictive gameplay. You can beat some levels in under a minute. There were a few I racked my brain on, but none of them required me to look up videos online. BLOCnog is an all around great push box puzzle game. The difficulty scales up perfectly over time. BLOCnog is a premium game that is totally worth it's $1.99 price tag. I love it. 
No Like?
Nothing at all. BLOCnog is perfect.
Agree? Disagree? Write your comments below
Read our other App Reviews
Basic Info:
$1.99
32.5 MB
Universal app
Lots of replay
iOS 9.1 or later
Web Links: