The Nardio Review
Is Princess Nine Worth Your Time?
Yes!
What Should I Watch it On?
The only place to legally stream Princess Nine is on Crunchyroll.
What Did We Think Without Spoiling It?
Princess Nine is an amazing anime that is able to meld elements of sports, romance and friendship altogether. I cared about almost all of the characters and their struggle. You really feel like you're on a journey with these girls and you can't help but relate to almost all of them. While this might be marketed as an anime for girls, it's really great for anyone who wants a great experience.
Why it Works?
I feel like Princess Nine was ahead of its time. Released in 1998 it tackles the issue of women in a male-dominated sport – baseball – as well as general sexism in general in Japan. They're not shy about pointing this out as the chairwoman of the school even states, "Try being a woman in Japan." Still, this doesn't beat you over the head with its feminist agenda. If anything, it's slice-of-life combined with sports anime. You watch as these girls struggle to get along and form a cohesive team. There are only nine girls on the baseball team and each of them come with their own baggage and all of them just have great chemistry with each other. I love how the show tackles some very real issues among teenagers without it getting too heavy-handed. And the show really covers the gamut from first love to near-death experience to suicide attempt. There's a lot going on here, but it never seems unbelievable. In fact, the interactions between all of the girls are refreshing and true to life. They rib on each other like friends/teammates really would. Despite their differences, they are there for each other.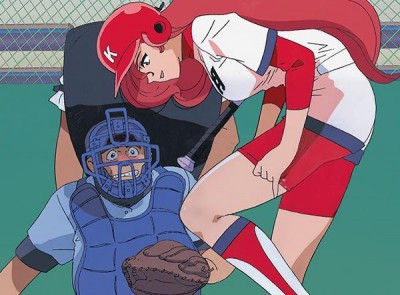 All of the characters are fairly likable. The main – Ryo – is just a really sweet and nice girl. She loves baseball and that as well as her dedication is what keeps the team together. But it's her kindness combined with her rival's – Izumi – straightforward nature that really strengthens the team. While the teammates thought of Izumi as a spoiled princess, she was always the one who said what others were thinking and pushed the team to improve. While some of her actions might be "low" it's completely understandable. While not all girls get a big spotlight, they all bring their own personality to the table to make this a really great anime to watch. No one was annoying, even the ditzy girl. You understand where they are all coming from and it made everything that much more relatable. I found myself rooting for all of them. At the end, I practically cheered for them. This show is at once funny, sad, touching, exciting and sweet.
I actually watched the dubbed version of the show and I have to say the voice acting was great. They really brought the characters to life and it seemed like the actors were having as much as I was watching. Heck, I didn't even mind hearing familiar voices because they just seemed so much more animated. I'm not sure how the Japanese voice actors are, but I highly suggest the dub – something I don't normally do.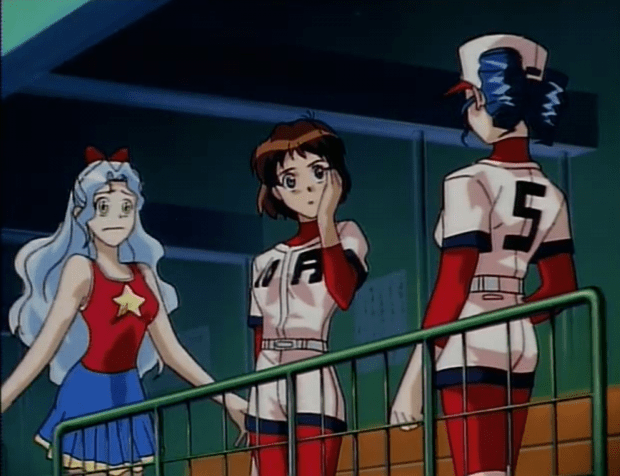 The art is pretty old school, which isn't surprising considering this came out 17 years ago. Seems like the studio didn't have too big of a budget because there's a lot of still frames and we kind of skip over about 90% of the games leading up to the finale. With that said, they did do a good job of showing the exciting parts of the game, expressing a range of emotions and even using it for some awesome symbolism.
Am I gushing? Well that's just how much I loved this anime. This is absolutely a diamond in the rough. Watch it.
No Like?
Princess Nine is only 26 episodes! This could have been so many more seasons. I literally watched this over the course of 3 days. The ending just begged for a second season. If someone has a lot of money, please bring this back!
Besides that, the only issue I had was with the coach. I get that this is supposed to be about the girls, but I really wanted him to play a bigger part. Maybe some internal dialogue showing the audience what he was thinking or more ways he was training the girls. As is, he provided some help, but he was mostly kind of useless.
Basic Info:
If you enjoy these sorts of posts please try and help us by supporting us on Patreon.