Katsucon isn't our first convention. We've been to Indiecade, Gameacon and Pax East, but it is our first anime convention so it will always have a special place in our heart. As you might have noticed by now, we really love all things "geek" like anime, comics and video games. So Katsucon seemed like a natural place for us to cover. After all it's a gathering of like-minded people who want to show their appreciation to the creators. And what better way to do that then through cosplay?
Cosplay has always been a huge interest of our's. We started off with Kitsune Kid (formerly known as KO Cosplay) and from there we expanded to the big names like Yaya Han and Jessica Nigri. The amount of detail that goes into these costumes blew us away and we were honestly hooked on seeing what crazy thing they would pull out next. For us, Katsucon was an opportunity to see these elaborate costumes up close. More importantly though it was a way for us to highlight some of these indie cosplayers to you guys.
We were only at Katsucon for a day sadly. Next year we definitely plan on going for the entire three day weekend. There's so much to see and a lot of the interesting panels were late night (Come on – who wouldn't want to attend a panel called Everything You Wanted to Know About Tentacles but were Too Afraid to Ask?) Of course there's also thousands of people in outfits. At 8:30 in the morning, there were already hundreds of people wandering the halls in their outfits. By the afternoon it got so packed it was hard to take pictures without getting in somebody's way.
Besides frantically taking pictures and interviewing cosplayers, we also attended a couple panels, which we'll go over later. We were honestly shocked at how time and effort these people but into their outfits. While there were definitely a lot of the same costumes, some definitely stood out to me.
See some awesome cosplay below!
If you enjoy these sorts of posts please try and help us by supporting us on Patreon.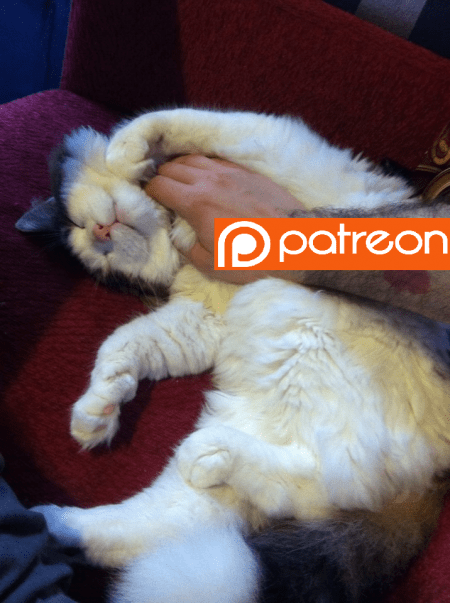 The following two tabs change content below.
Jasmine Greene has been a freelance writer for over four years with experience in video game, book and movie reviews. She lives in Manhattan. Nardio is her second of hopefully many (successful) web ventures. When she is not working as an executive assistant or at Nardio, Jasmine volunteers at Kitty Kind so that she can get her crazy cat lady on.
Latest posts by Jasmine Greene (see all)