The Nardio Review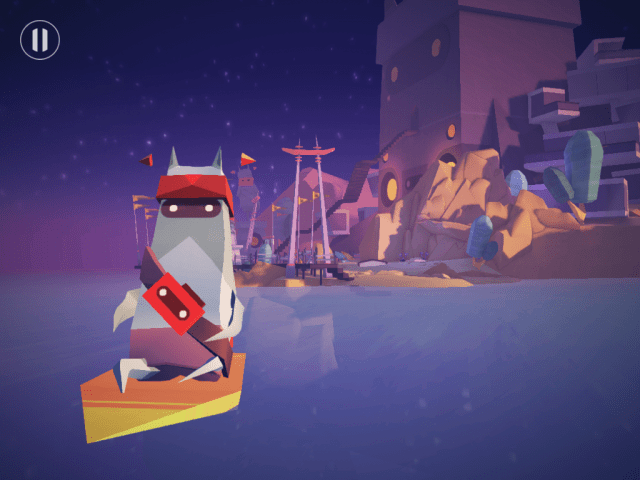 Is Adventures of Poco Eco Worth Your Time?
Yes!
What Should You Play it On?
Adventures of Poco Eco – Lost Sounds is available on iOS, Android and Fire OS. I suggest playing it on a larger screen so you can admire the beautiful voxel world.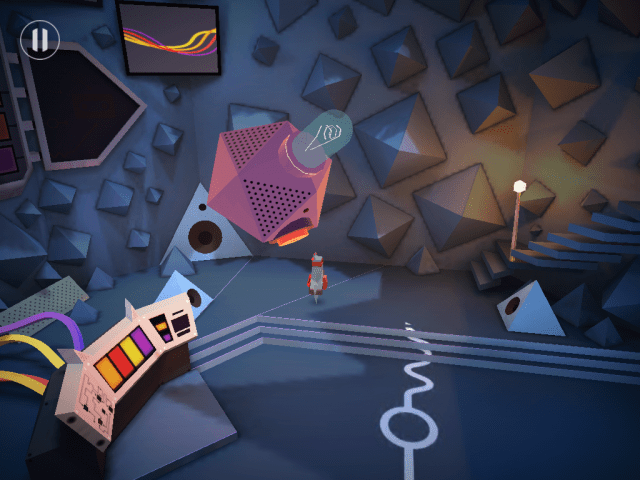 How it Plays and Why it Works:
Poco Eco is a fairly simple 3D puzzle game. It's meant to appeal to people of all ages and is simple enough for even a young child to pick up and play. This might make it a bit 'boring' for adults, but the beautiful graphics, amazing electronic music make up for it. That isn't to say the gameplay is bad. In fact, it's quite good. You move your character around the map by touching where you want to go and must press buttons and flip switches in order to restore the Sound back to your world. There are only 12 different worlds so the game is quite quick as the puzzles themselves take around one minute to solve (or less). You won't run into any bosses here though you will meet the different spirits of Sound that will provide some story and a little bit of guidance. Speaking of guidance, throughout the entire game (except the end) you'll have a guide who will show you where you should go next to solve the puzzle. This makes the game a little easy, but again it's meant for people of all ages.
But this isn't just a game. It's an interactive experience. Besides pressing the buttons to activate panels and platforms, you can touch on various objects on screen to produce different sounds. Some will be horn sounds while others will be drums. The sounds play whenever you press them so you can tap it to the beat of the background music. It's a lot of fun see your direct input turn into music. And the music – oh the music. There are seven different tracks here, each with their own personality and style. I loved listening to all of them and grooving to the beat like Poco Eco. It's never overbearing or out of place. It's obvious the game designer and composer worked very close together to ensure the music enhanced the experience rather than simply be in the background.
And speaking of background, the visuals in this game are amazing. This is truly voxel art at its best. Every level offers a new experience and you can't help but wander around in order to appreciate everything. There are cute little effects like your fellow tribesman tanning on a beach or fishing. One of my favorite levels is the Crystal Catacombs. It's breathtaking to see the pillars of crystals looming above your character. Every level offers such powerful visual stimulus. The developers took it a step further as they designed the actual puzzle layout to encompass the level's particular theme. I also love how they mapped the path out so you could really appreciate all of the effort put into the graphics.
Is it a short game? Yes. But it's absolutely worth the $2.99 price tag. After all, not only do you get the game, but you get the soundtrack as well!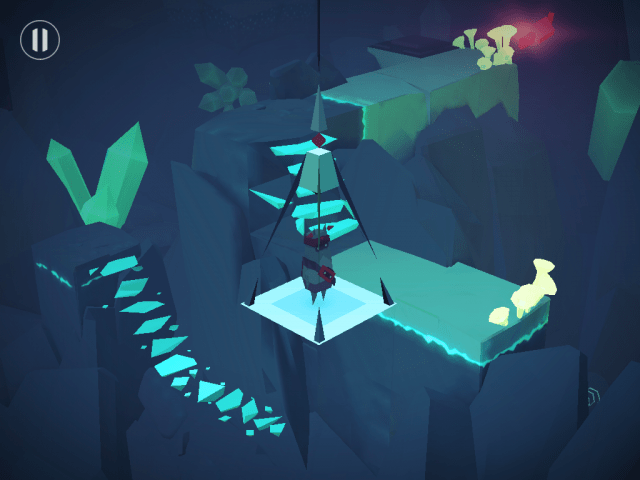 No Like?
The controls were not as responsive as I would have liked. There were times I would have to click multiple times to get Poco Eco to move where I wanted. The changing camera angles didn't help this out much either as there were times I couldn't see exactly where I need to press. Eventually I would just tap around the area I wanted to move and I'd hit upon the right spot.
Basic Info:
Weblinks:
If you enjoy these sorts of posts please try and help us by supporting us on Patreon.