Nardio News
The Green Expo NYC 2016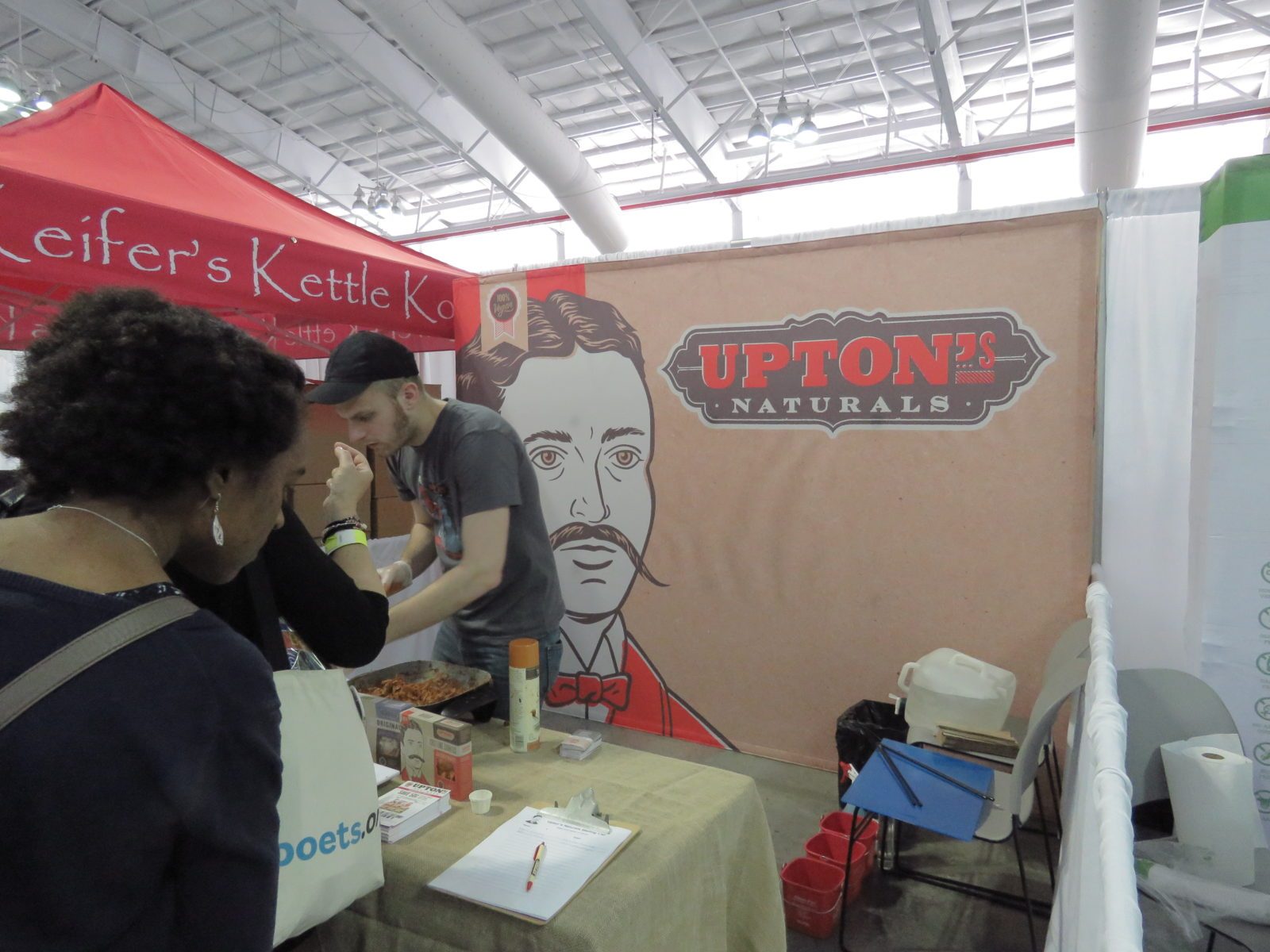 Upton's Naturals BBQ Jackfruit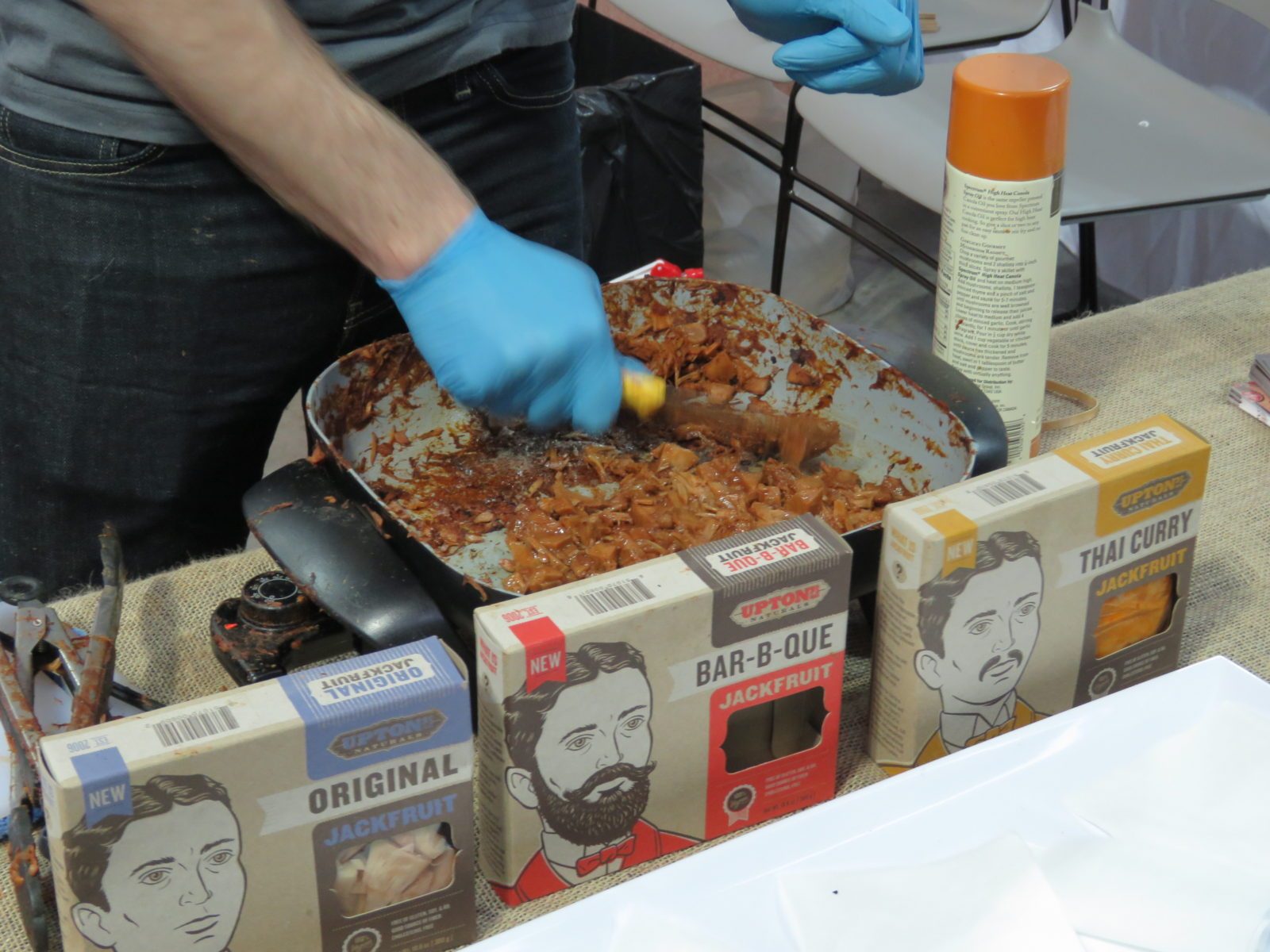 I've gotta say this product totally threw me. On my first day of the event I smelled the Upton's Natural booth from a good distance away as the familiar twang of BBQ invaded my nostrils and made my mouth absolutely water. I followed my nose and was just floored. Somebody was making and selling pulled pork here! HERE! Someone was crazy enough to make and sell pulled, delicious pork at The Green Expo that is all about sustainability and veganism. Even more shocking there was a line for the food! People were happily gobbling this up and walking away happy!
I happen to know the amazing woman in charge of the event – Dr. Corinna Basler – is a vegan and I am sure she would not be happy with this. What gives? Well that was my brain talking. My mouth totally wanted to walk on over, get in line and down this insanely delicious smelling pulled pork. But what should I do? I didn't want to start my first day at the event by eating pork.  Also I've been eating vegan recently and didn't want to cheat, so I just walked away confused and hungry.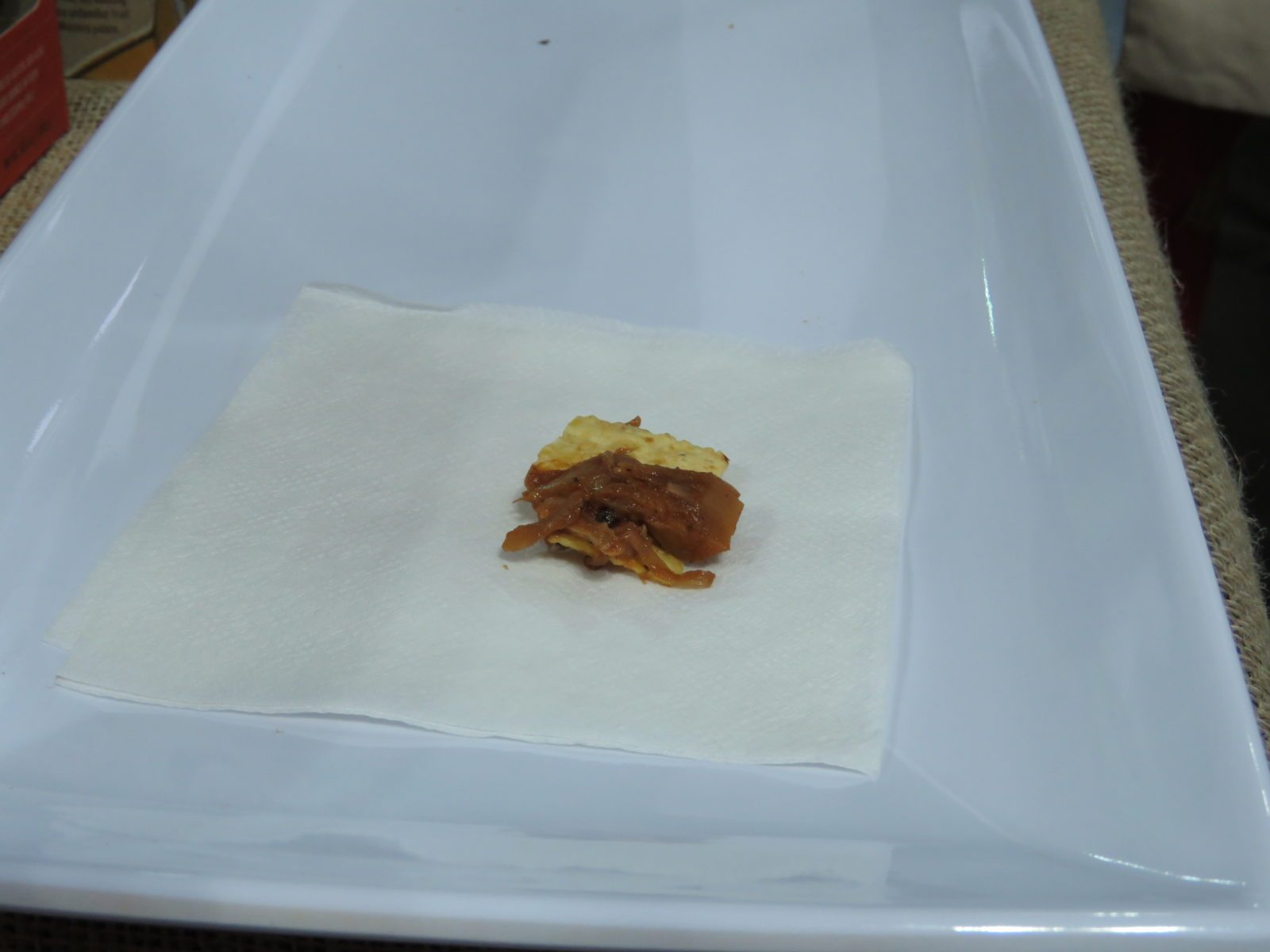 The next day Jasmine and I checked out the booth and to my surprise it was still there and the lines did not go away at all.  I was then surprised to find out it was fruit, not meat! At this point I was very curious.  Hoping the taste matched the amazing smell we jumped in line and waited for our samples.  Interestingly enough the booth was running out of food to cook and started to open and make the show boxes of BBQ Jackfruit. So the demand was definitely there. We recorded a bit of the line and people happily waiting for the new batch to cook. When the samples started coming out we could immediately tell the wait was worth it.  People loved it and so did we.  After that we just had to talk to the person showing off the BBQ and find out more.
So Upton's Naturals totally won us over with the BBQ Jackfruit flavor. Upton's really nailed this product. I never heard of Upton's Naturals before, but now I am going to keep an eye out for them in stores and try out more of their stuff. Jasmine and I are already planning on buying the BBQ flavor to keep on hand for burrito nights. We are also totally excited to try the original version of it to add to our vegan dishes. We both really enjoyed the texture and feel it would add a lot to our dishes.
Stay tuned we are going to show off a lot more from The Green Expo NYC this week. We are going to show off more products we like and believe in along with some local organizations that really stood out to and inspired us.
To find out more about the Green Festival Expo and Upton's Naturals products check out the links below:
The Green Festival Expo Website
Upton's Naturals Products Website