PAX East 2016

We were lucky enough to be press at this year's PAX East 2016. Even though we were there for the full 3 days, it didn't feel like nearly enough time to play all of the amazing indie games let alone interview all the developers. We managed to play a few games not on our interview schedule on Saturday and a couple managed to really blow us away:
Space Pirate Trainer
By: i-illusions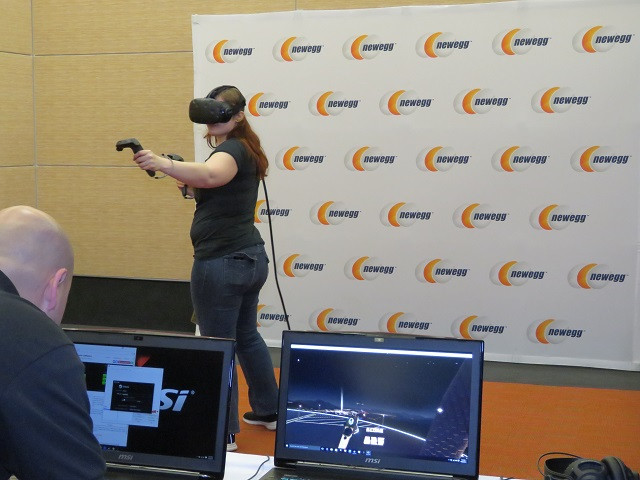 This was the first VR game I've tried and I have to say, I was really impressed. There was zero delay on the HTC Vive and the gameplay itself handled really well. I loved how immersive it was. The AI would appear in front of me and if I ignored them, they would circle around behind me. Luckily, you could hear when the enemies would charge up and had some time to react to the bullet barrage.
Combat was pretty straightforward as well. Point your controller to where you wanted to shoot and press the trigger. If you reached the controller behind your back you could switch between a shield or a pistol. I'm more of a cautious player so I opted for a shield and a single pistol. I think I only survived about 5 waves before the enemies put me down.
Space Pirate Trainer is available now on Steam Early Access so go grab it!
Armello
By: League of Geeks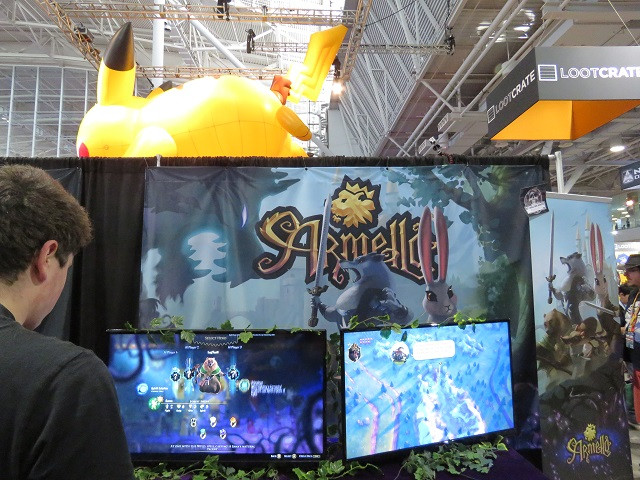 Combine the animal characters from Disney's Robin Hood and add the gritty story line of Game of Thrones and you've got Armello. I only got to play this very briefly, but it combines elements of card game with a tactical digital tabletop experience. The artwork here is gorgeous. As cute as the animal characters might be, they're deadly.
You play as one of the heroes of a faction. You and your people must scheme against each other in order to win the throne. This can lead to many options like political intrigue or more brute force options. You can play in single player campaign or wage war against friends in multiplayer.
Armello is available now on Steam so be sure to pick it up.
Masquerada Song and Shadows
By: Witching Hour Studio
One of the most intriguing games I played on Saturday at PAX East 2016 is Masquerada Song and Shadows. I started midway through the game, but I was able to pick up the story relatively quickly thanks to the developer walking me through it.
In Masquerada you play as a detective investigating deaths surrounding people with masks. These masks provide great power and strength to the wielder, deepening the divide and unrest among citizens in Ombre. Whenever a mask wielder dies, the mask disappears with it. And since there are a limited number of masks available, these murders are effectively taking these powers away from the upper echelon.
Masquerada is 2.5D tactical action RPG. From what little I played of it, the mechanics are fairly easy to pick up. It ran a successful Kickstarter and they're now aiming to release on Steam and PS4.