Nardio Kickstarter Promotion
KICKSTART THIS!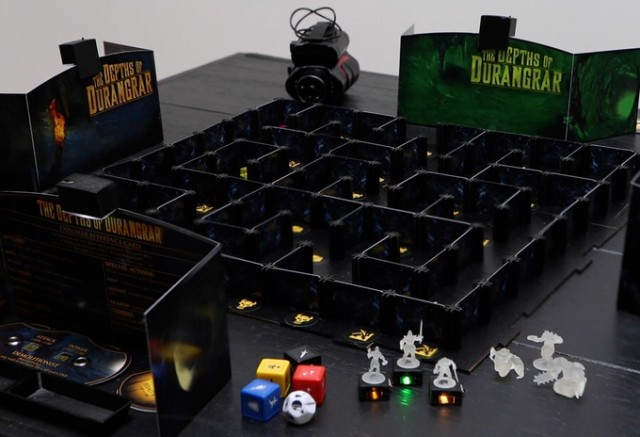 The Depths of Durangrar:
A Dungeon Crawler…in the dark
A little while ago we discovered The Depths of Durangrar at a Playcrafting event and thought it was super interesting. Check out our original post here and the video introduction to it by Jack Poon Below:

Well now Jack and his company Creative Cove Games has put The Depths of Durangrar on Kickstarter and it's kicking butt and is very near funding.  But it needs  your help to get over the top.  Check out Jack's Kickstarter video pitch here:

I gotta say The Depths of Durangrar seems super impressive to me. From it's genius and unique idea, to it's endless replay potential thanks to the modular board. I think The Depths of Durangrar is one of those games that can be an awesome experience that only gets better as time goes on. I am already imagining expansions and other rule changes that can be added.
It's really great to see a local NYC indie game dev creating such a wonderful idea and making it happen like this. I was really impressed with Jack's work and positive attitude at the Playcrafting NYC events. He was always willing to talk to other game devs and offer advice as well as offering encouragement. I really and rooting for his dream of The Depths of Durangrar to come true. If you want to know more check out the Kickstarter & Creative Cove Games at the links below:
If you enjoy these sorts of posts please try and help us by supporting us on Patreon.