Developer interview
PAX East 2016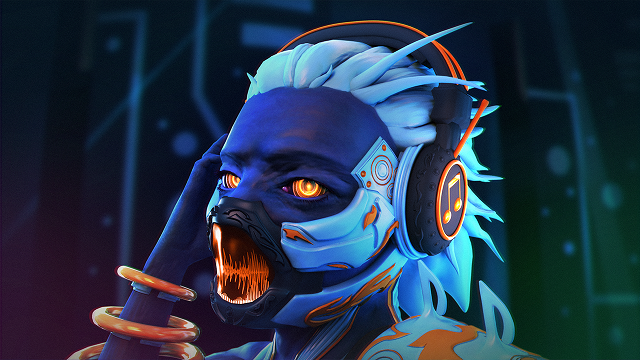 This isn't the first time developers have tried to meld a rhythm-based game with a platformer, but I think that Tom-Iver Artnzen of Tinimations is the first one who pulled it off successfully with Klang.
Klang combines platforming goodness with DDR. This might at first seem like a weird combo, but it works surprisingly well. You move around the levels avoiding obstacles and must battle enemies. In order to defeat the enemies you must reflect their attacks back to them by timing your attack not only to the right direction but to the beat of the music as well. While it was a bit awkward at first for me, once I got into the groove I started jamming out. I was a bit sad that I had to go because I wanted to see how far I could get once I mastered the controls. Things get pretty hairy early on so you really need to pay attention not only to the enemies but the hazards as well. It keeps you on your toes so there's never a dull moment.
Of course, just as important as mechanics is the music in rhythm based games and Klang delivers. Tom-Iver partnered with renowned EDM composer bliNd for a truly immersive experience. I'm not much of an EDM fan, but even I could appreciate the layered compositions of the songs.

While Klang is not yet out, it has already gotten high accolades from news outlets and game conferences alike. We're super excited to try it out once its released and we'll be sure to write up a review on our final thoughts.
When it is released, I imagine there will be more than a few people who will plug in their old DDR pads and figure out a way to make those controls work for Klang. I'm looking forward to seeing those videos. Watch the full interview with Tom-Ivers below.