Nardio Game News
Noodlecake Games & Flippancy Studios Presents:
Dig Deep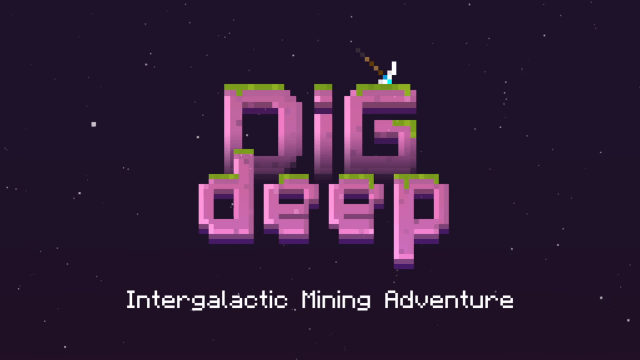 Noodlecake Games has just announced an endless mining game: Dig Deep.
Created by Flippancy Studios Dig Deep is an endless mining game where you go through procedurally generated areas, use power ups and character specific special abilities to make it as deep as you can. Check out the YouTube description below:
Join the Intergalactic Mining Guild and prepare for a wild adventure full of alien creatures, deathly traps and gold… lots of gold!

Meet Roger, the most famous mustachioed, toupeed miner of the galaxy! Help him and his friends gather valuable gold on a dangerous mission into the endless abyss of an ancient planet.

• Frenzied gameplay
• Explore a randomly generated planet
• Beat your friends in game and get more points!
• Simple one button controls
• Upgrade your mining gear
• Tons of side missions to complete
• Recruit new miners with special abilities
• Pixel Art graphics and a Chiptune soundtrack that will cause your moustache hairs to stand up
• No in-app purchases – buy it once and play forever!

Dig Deep is an independent game designed by two friends. By buying it you will not only get a fantastic game but also help us to continue creating new projects.

Music by RoccoW

Follow us!
https://twitter.com/NoodlecakeGames
https://twitter.com/FlippancyStudio
Dig Deep is coming out on June 12th!
This seems like it might be interesting. We may just have to pick this up for a review.