Nardio Kickstarter Promotion
Death Becomes Me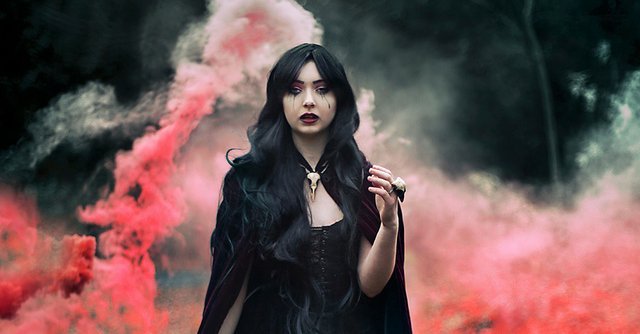 About this project

'Death Becomes Me is a dark tale – the monsters in my world have teeth, and claws. They represent the most difficult aspects of this life and this world, yet they also represent the miraculous, the wondrous, the insane, and the insanely beautiful.'

A project with a difference, Death Becomes Me is one small part of a much larger whole.The Deathly Insanity Series began as a form of therapy during the worst time in the author's life. Diagnosed with Rapid Cycling Bipolar Disorder after fifteen years of struggling with an unknown condition, Hazel quickly realised that having a label for her troubles wasn't the answer to them. Hazel embarked on a personal journey of discovery and, through her writing and art, gradually came to understand all that had befallen her.

Choosing to share those insights, Hazel published  Book 1 in the series, Chasing Azrael, in 2014. She has chosen to represent the full spectrum of humanity – good and bad, politically correct and not – in her words and art. The result is a series of stories that are not only a delight to read, but actively contribute to the fight against the stigma surrounding mental illness and various other issues.

'These stories are neither textbooks nor memoirs. They are fantasy tales, and although they reflect elements of mental health they are, at heart, still fantasy stories.'

While Chasing Azrael dealt overtly with issues surrounding Bipolar Disorder, depression and suicide, Death Becomes Me tackles the topics of child abuse and addiction, the effect such early trauma has on the development of a person's life, and how to find a way back from it.
A little while ago I discovered and devoured Bleizgeist by Hazel Butler. It was an amazing book that took me by surprise and really left an impression on me. If you haven't read it yet I recommend that you do. Now the amazing author behind Bleizgeist is on Kickstarter looking for help to fund the launch of her latest book – Death Becomes Me. This is a sequel to one of her earlier books and is part of an ongoing series. Check out the Kickstarter Video below to hear Hazel tell you herself why she needs help from Kickstarters like us:

I really dig how Hazel is working to fund this project herself as best as she can to retain creative control of her work. There doesn't seem to be much risk involved with funding this project. The book is already written so need worry about waiting on writer's block or life getting in the way. All of the costs she mentioned before seem realistic and she has a scheduled laid out for her project. Click the link below to find out more.