Developer interview
PAX East 2016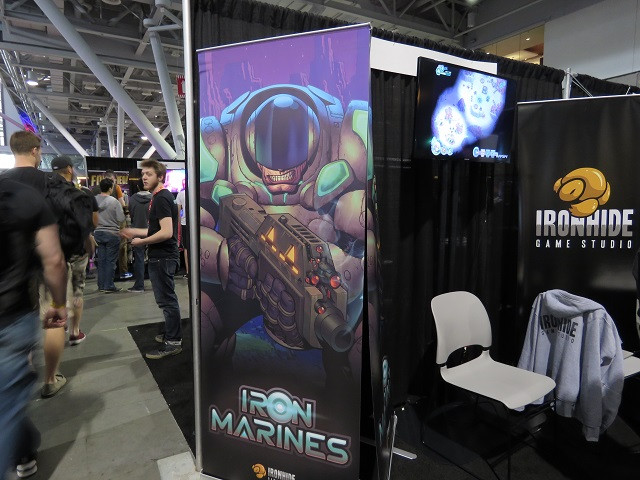 I hadn't scheduled an interview with Ironhide Game Studio, but when I saw their booth I just had to stop by for an interview. Bernardo and I loved their Kingdom Rush series (they saw our card and were like "oh yeah you guys are big fans") so you can imagine my glee when I saw they were working on a new game – Iron Marines. Watch the teaser trailer below:
Unlike Kingdom Rush, Iron Marines is an RTS game, but it's a bit simpler than something like Age of the Empires or even Starcraft. There's not really a focus on resource management per se, instead it's all about build order, leveling up your buildings, commanding units and creating enough of them to take over enemy bases. With that said, this isn't necessarily for the casual crowd, it's more for mid-core gamers. There will be many different worlds and enemies to battle to keep the gameplay fresh and require a change in tactics.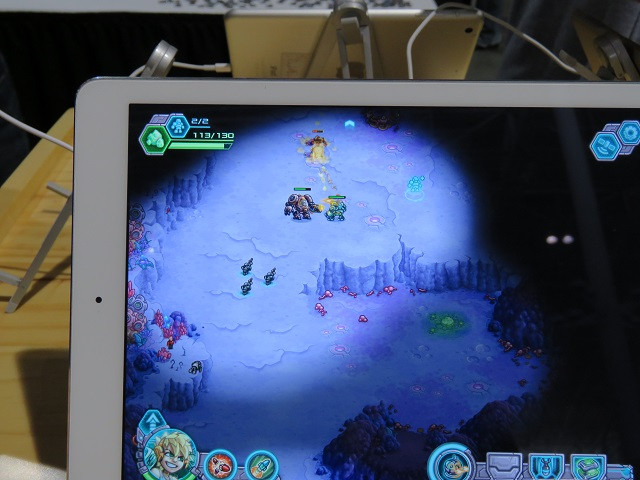 As you can see from the screenshot, it has a pretty similar look to Kingdom Rush in its cartoony appearance. Those aren't the only similarities though. You can watch the interview below to learn more about it. Those who are familiar with the Kingdom Rush series should feel right at home.
The studio plans on releasing Iron Marines first on iOS and Android by the end of 2016 and plan to bring it to PC early 2017. They also teased a new Kingdom Rush coming out (YAY!) and another exciting project that's in the works. They didn't tell me too much about it, but they said they were just in the beginning stages of it right now. Watch the interview below for more information on Iron Marines.

If you enjoy these sorts of posts please try and help us by supporting us on Patreon.