The Nardio Review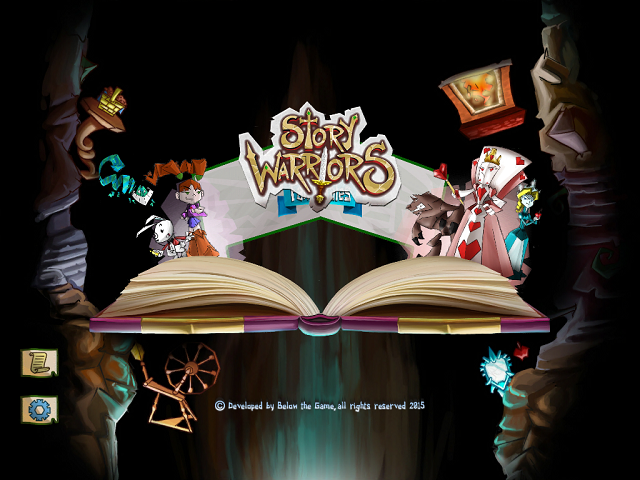 Is Story Warriors: Fairy Tales Worth Your Time?
Yes!
What Should You Play it On?
To appreciate the art and properly choose the right words, I suggest playing it on a tablet. Currently it is available on iOS and Amazon though they have plans to release on Android and Windows Phones.
Why it Works:
Story Warriors: Fairy Tales is an interesting take on interactive puzzle stories. Instead of just reading and choosing from pre-defined choices, you actually interact with the words to progress to the next page. That's right. You can pull out items, followers and even change the weather by swiping down on particular words. This makes for a much more immersive experience and really puts the interactive into interactive story.
You play as Bela, a young girl who finds herself inside the fairy tales. In order to move forward you need to solve the puzzles with the help of some well-placed items, some dwarves and your fairy friends. As you might expect, Bela turns into each of the heroines in the story from Snow White to Cinderella to Sleeping Beauty. In each area her outfit matches the setting and even her personality. For example, when you get to the Sleeping Beauty part, when you don't move her she's snoozing. It's really a nice touch and this attention to detail really shows the developers put a lot of time and thought into each world.
While the characters and general plot might be familiar, Bela isn't one to stick to tradition. She saves the day and even manages to get on the good side of the Queen of Hearts (that is after feeding her something that would choke her). I have to say I also really like how they introduce some of the darker aspects of the fairy tales, like the iron shoes for the witch in Snow White.
I think this is a perfect game for parents to play with their young kids. It's a great way to make reading fun and get the child involved in the story. Not only that but it also offers a new angle for fairy tales. The heroine isn't this helpless girl waiting for her Prince charming. She's taking the lead and owning the story. Sure, there are fairies who help her and yes, the game does retain some of the original story, but it's still quite fresh.
The difficulty progression for the puzzles is great. It starts off quite easy but as you continue you find you have to get the items in a specific order if you want to make it through. It takes some trial and error, but it never gets too frustrating. You're encouraged to work through the story quickly, but at the same time you need to make sure you don't make mistakes through the three candy system. If you manage to beat the level under a specified amount of time, don't collect more items than necessary and don't fail, you get three candies.
The game is short, but I think that's where it excels. It holds a child's attention and is short enough that parents can read it as a bed time story and play it. Plus, it helps improve your reading comprehension because you really need to pay attention to each word. I really think it's ingenious. The artwork is also top notch. The colors are lush and the character each have their own look and personality. Upon entering a new world, it unravels like origami. There are other amazing little touches that are easy to miss, but even if you don't notice them they add to this idea that you are playing a fairy tale book.
My only complaint is the inability to replay a level immediately after I've completed it. In a way, I get it because the whole point is to move the story forward, but it would be a nice option.
Before we played the game we actually did an interview with the developer at PAX East 2016. You can watch it here!
Basic Info:
Web Links:
If you enjoy these sorts of posts please try and help us by supporting us on Patreon.