The Nardio Review
Is HenNeko Worth Your Time?
YES
What Should You Watch it On?
As far as I know the only place you can watch this is on Crunchyroll.
What Did We Think Without Spoiling It?
HenNeko initially starts off as a light-hearted ecchi/rom com, but then surprised us with its depth. Sure, it maintains its humorous tone throughout most of the series, but it beautifully weaves in a more serious storyline.
Why it Works?
It's hard to describe why HenNeko works without giving away too much. You're introduced to main character Yoto Yokodera, a self-proclaimed pervert. He will go to any lengths to peep on girls, even if that means being a part of the track club so he can see girls in their swimsuits. The biggest problem is he can't say what he feels due to the façade he's nurtured throughout the years. One day his pervert friend has completely transformed and gotten rid of his 'impure' thoughts. He attributes this to praying to the stone cat. After seeing the transformation, Yokodera goes to the stone cat to get rid of his façade and runs into another person looking to be more adult-like and not show her emotions – Tsukiko Tsutsukakushi. Both of their wishes come true, but not as they expected. The rest of the series follows them as they attempt to regain what they lost.
This series has it all – humor, heart and good character development. Every one of the introduced characters have their reasons for acting the way they do. While there's still a lot of exaggeration and general craziness going on, ultimately these are characters you can relate to through their struggles. It's something we all deal with at one point in our life. How many of us have wished to be something we're not? If we could change something with just a wish, how many of us wouldn't take that chance?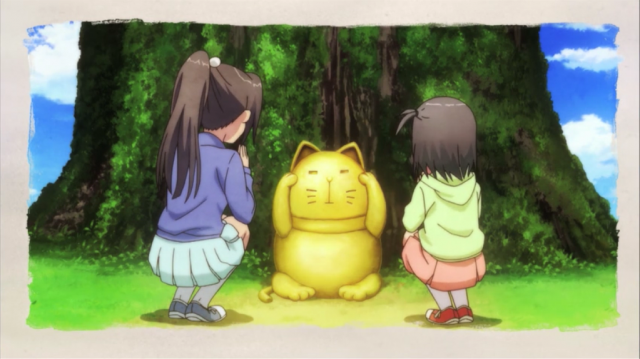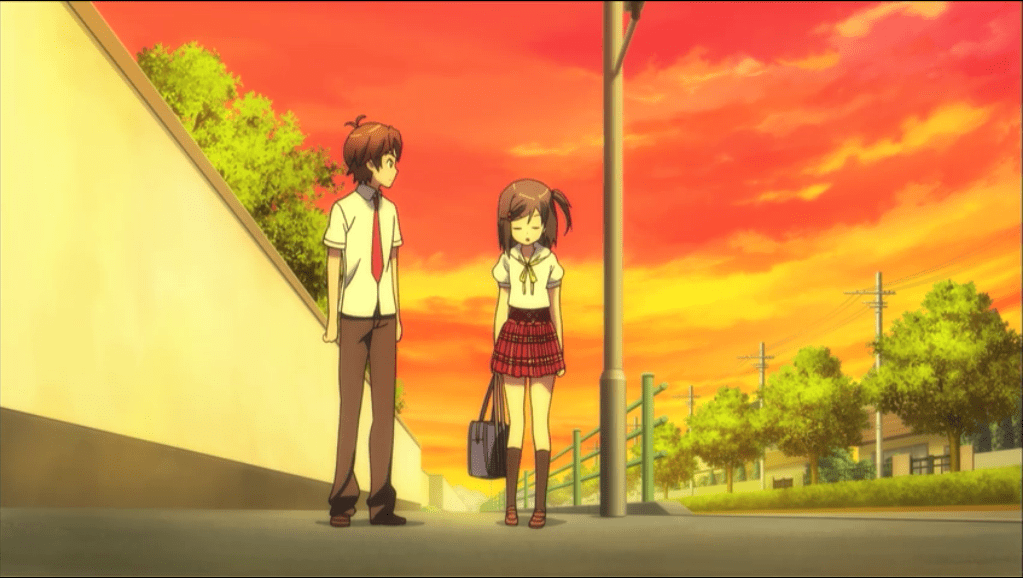 The art here is of very high-quality and smooth though the art direction itself isn't really worth writing  home about. There's nothing that sets it apart from the other typical slice-of-life/shoujo anime. Still, it's easy enough on the eyes and there are no inconsistencies.
My biggest issue is the loose ends. Azusa, a major player in the beginning part of the story, is pushed to the back burner and relegated to secondary status. Also, the reason why the stony cat relishes in chaos is never fully explained and is just pretty much thrown in there to explain the "wish" plot point. Honestly, I think it would have been better if the show didn't try to explain the why of the cat god, but just let it be this neutral force.
Despite some issues though, I think this is definitely worth a watch.
Basic Info:
If you enjoy these sorts of posts please try and help us by supporting us on Patreon.