Nardio Game News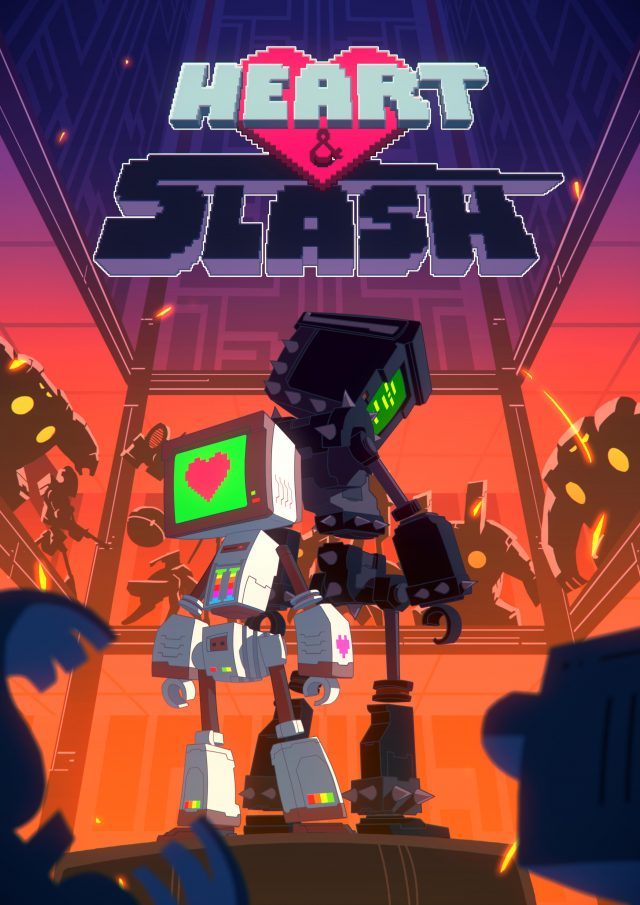 Heart&Slash launching today on XBox One. Coming to PS4 on June 28th.
I just got a really interesting press release that has me itching for a new console. Check out Heart&Slash's trailer and press release below:

Battling bots Heart and Slash start their journey today on Xbox One and PS4 EU! The charming robot roguelike from aheartfulofgames is now available for console gamers willing to take on a hearty challenge 🙂

Trailer:
https://www.youtube.com/watch?v=uwguCjkvZBk

(North American PS4 owners only have to wait a few more days.)

WHAT IS HEART&SLASH?
Successfully funded on Kickstarter in 2014, Heart&Slash is a fast-paced 3D brawler with roguelike elements set in a colorful post-apocalyptic world. Players initially take on the role of Heart, a malfunctioning robot trying to escape the grip of the evil and all-seeing QuAsSy (Quality Assurance Systems). Along the way, you meet Slash. Naturally, Heart tries to capture Slash's attention through several playthroughs — which is far from easy since Slash is a somewhat rough veteran. Heart&Slash is no walk in the park. Every death is permanent and means a new randomly generated level for you to start over with a different set of weapons and items you can use, new enemies to fight and secrets to explore.

KEY FEATURES
* Fight using 75 different weapons and 60 different body parts that will change the way the game plays. Teleport, stop time, fly with a jetpack, wall-jump, discover enemy weaknesses, and more. From the trivial to the game-changing, you can try thousands of different combinations.

* Die and try again. Permadeath means Heart&Slash is not an easy game — but dying shouldn't matter, since robots can be cloned easily and indefinitely. Every time you start a new game, the levels you fight through and the items or weapons you collect will change.

* Unique art style that will bring back the memories of game systems long gone.

* Almost no downtime. Levels are short and brutal.

PRICING & AVAILABILITY
Heart&Slash is now available on Xbox One (worldwide) and PlayStation 4 (Europe). The North American PS4 launch will take place on Tuesday, June 28th. The game is also available as a physical release in select territories. Pricing is set at $19.99 in North America.

Xbox Store: http://store.xbox.com/en-US/Xbox-One/Games/Heart-Slash/46d1e73c-cb61-45f9-8abc-00ee0ebc1e6e

PlayStation Store (UK):
https://store.playstation.com/#!/en-gb/games/heartslash/cid=EP1160-CUSA04531_00-0000000000000000
Battling robots, platforming, super cool art and level all from a successful Kickstarter that actually delivered! Ugh.. I wish this was out on PC.  I'm really excited about this game. I just wish I could play it.