Nardio Book Review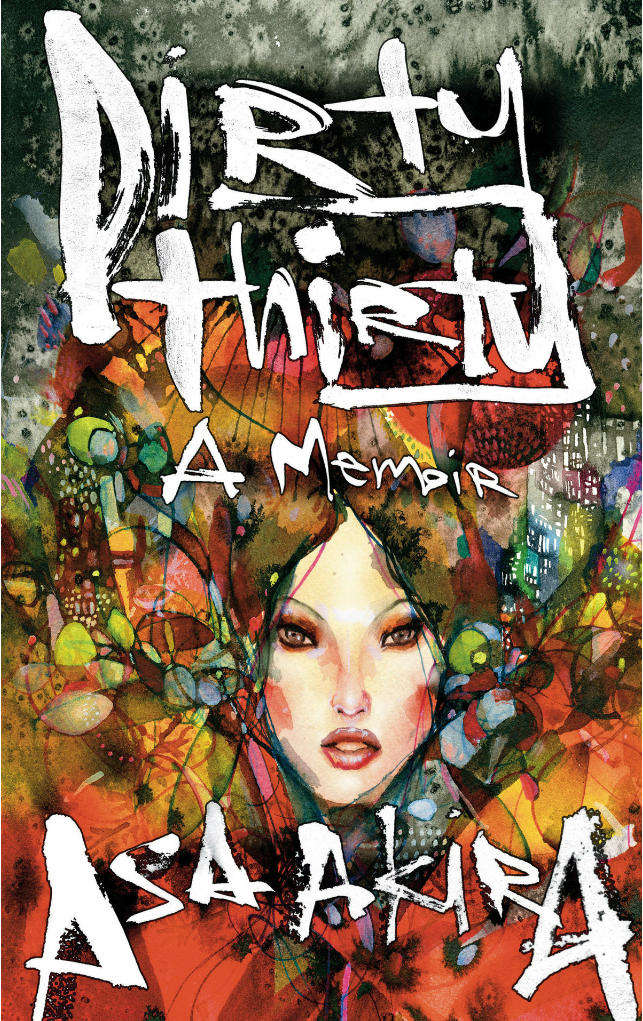 Dirty Thirty: A Memoir Review
Is Dirty Thirty: A Memoir Worth Your Time?
Yes.
What Did I Think Without Spoiling It?
If you read and enjoyed Asa's first book then her follow up Dirty Thirty is a must read that will not disappoint. If you haven't, you really have no excuse not to. Check out our loving review here.
While Dirty Thirty: A Memoir can also be a great stand alone book, I think it works better as a follow up. While you don't need to know any thing about Asa or what happened in the previous book, I found myself more heavily invested in all of her stories even more since I read(devoured) it. I also found myself understanding her devotion to Spiegler and absolutely adoring how perfect Asa's husband Toni is for her.
When I first read Insatiable I was worried that there would be a lot of forced shock or hyper sexualized content; thankfully there wasn't. Not that I'm against that in anyway, but I was worried it was just going to be a cheap smut read. Not that I don't love my(NSFW->) smut reading. Thankfully Insatiable was a smart and honest autobiography of a young woman trying to find and understand herself. Who just so happened to be a porn star.
I loved it.
Fast forward to Dirty Thirty, and once again I found myself wondering and worrying what I would get from Asa? What else could she possibly share with us? Would this turn out to be just random stories of smut and shock with no real value, meant to cater to fans who just wanted that sorta thing? Thankfully it isn't. That isn't to say there wasn't a bit hot story telling to find here, but once again Asa manages to capture the magic of the first book and expand upon it. Insatiable was built on a lot of little stories that read very quickly. Those stories explained how and why Asa became the woman she is today. Dirty Thirty manages to do more of the same, along with random fun chapters that feel like like she is talking to an old friend and gushing about fun stories. I think this is Asa's greatest gift as a writer, she is relateable and easy to read. Her voice is a familiar one. Each of her books feel like a conversation with a really good friend who has no problem opening up to you. I loved the first book and I found myself loving the second book probably even more. That's not to say it's better than the first, it's just really nice catching up with my porn pen pal.
I've always enjoyed having friends in my life like Asa. Sexually free, while trying not to care what anyone else thinks about them. Confused about the way our culture harshly labels them yet, loving to thumb their noses at the norm. Something about having that sorta friend was and is always fun. Living vicariously through their many sexual escapades. Hearing their stories about drugs I'd never dare to use. Not to say I am a prude, but I tend to love having friends who live life a bit more freely than I do. I enjoy hearing their stories over drinks or in between binge watching TV. I think that's why I fell in love with Asa's first book and it's why I gleefully devoured Dirty Thirty.
In Dirty Thirty Asa shares even more of herself while managing to still feel honest and sincere, all the while still being playful and interesting. Dirty Thirty had me laughing out loud, giggling like and idiot and even getting turned on a bit. Like I said above it also felt very relateable. I found myself totally connecting with several of her more personal chapters where she shared more of her insecurities and regrets. Dirty Thirty never goes to far in any direction, thanks to that it never feels boring, to dark, or silly.
I have to say I am very happy Asa put more of her husband Toni and their stories together in the book. I especially loved that she was willing to share some unflattering moments of bad behavior that Toni responded to perfectly. I found myself shocked at how perfectly he responded to those situations. I adored reading how thankful and appreciative Asa was to have found that love with him.
It's really hard for me to pick a favorite part of this book. So many chapters had excerpts that had me laughing out loud or really hitting home for me. I found myself bookmarking a lot of pages. Something I almost never do. I really wanted to share a bunch of my favorite excerpts from the book here in this review to give some examples of great lines, but then I feel like I would be taking away from your experience. I totally want to have a Meetup.com book club event for this soon. I need to talk about this book with a group of people. (Also I miss book clubs)
Just read this. Do yourself the favor and take a break from this crazy world and relax in Asa's. I will say that the ending of Dirty Thirty was absolutely perfect. It was a full circle that just felt right.
Agree? Disagree? Write your comments below.
Read our other book reviews.
Basic Info
If you enjoy these sorts of posts please try and help us by supporting us on Patreon.