The Nardio Visual Novel Review
Is Asphyxia worth your time?
Yes it is!
What did we think without spoiling it?
Asphyxia is an engaging, evocative and thought provoking experience that should not be missed.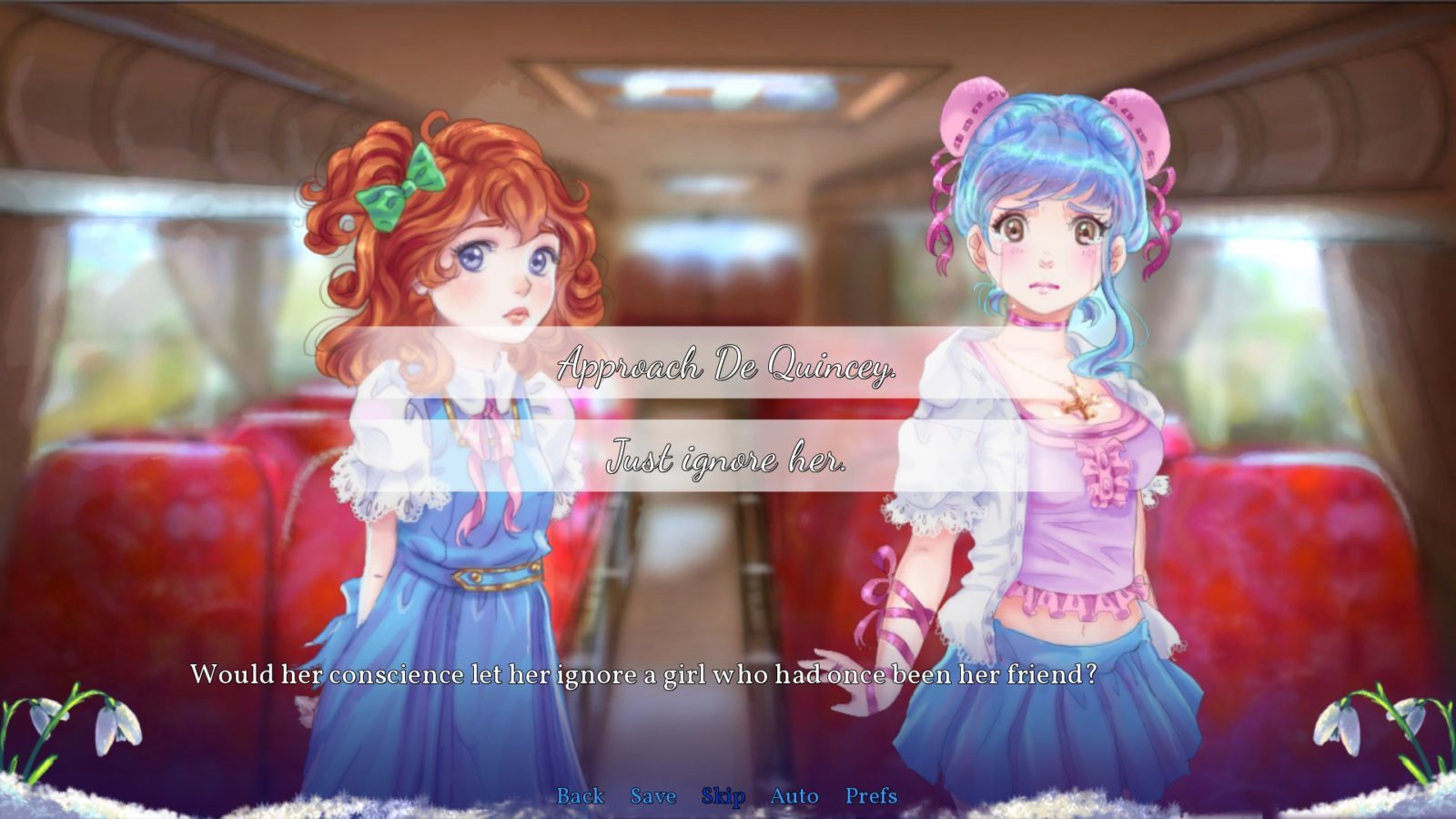 This!
This is the engaging, choice matters, amazing art and music immersive visual novel experience I have been waiting and hoping for. I always wanted to get into visual novels. I've always imagined them to be books, but only better.
So far I've only really played one visual novel (VN) that had branching choices and a few kinetic ones. While I loved the kinetic experience, I yearned for more. I wanted choices. I wanted those choices to matter. Well they are in Asphyxia and they matter!
Asphyxia has multiple endings and stories that take you there. It is an immersive and engaging VN that delivers on all fronts.
The art is seriously amazing and immediately draws you into the world. Both the characters and background art are simply stunning. I especially appreciate the character design because it's so different from the more traditional anime style you see in other visual novels. While you can certainly still see the anime influence, there's so much attention to detail not to mention the lovely water color style.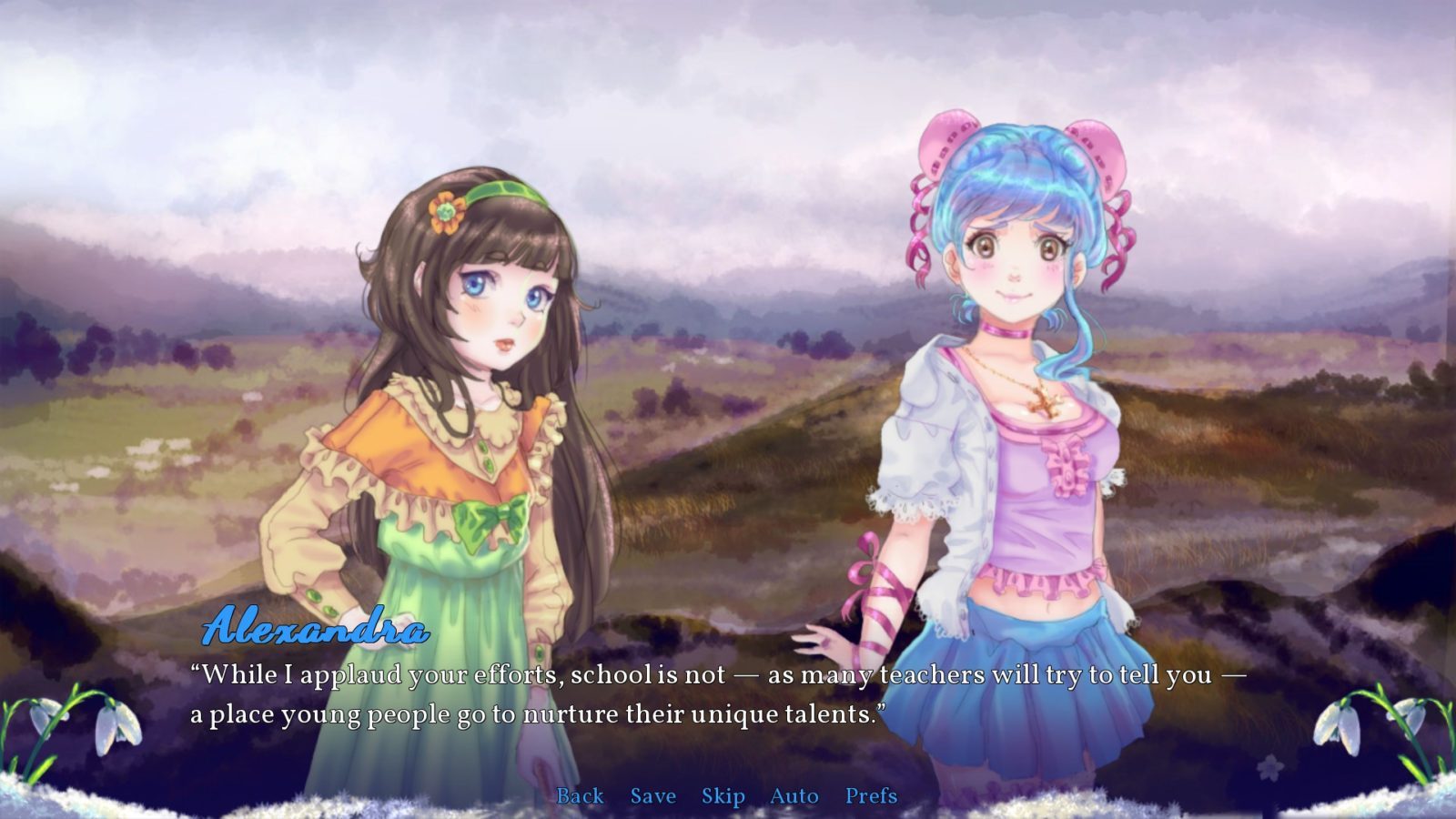 I mean seriously, this is some beautiful art.
It's not just the art though. The wonderful background music keeps you in the moment and matches perfectly with the story. More importantly, the writing moves and engages you. Ugh… I hate one of the characters. Every time she is on screen she is just such a bitch. Meanwhile the main character annoyed me to no end. That is until got to one of the endings. All of a sudden I found myself empathizing with her. I was shipping for another and fascinated by yet another. There is some really great story telling here. Best of all the stories make sense and feel right.
Now as the title implies Asphyxia is not a happy VN. It deals with some heavy subject matter and might strike pretty close to home for a lot of people. This is not a kids game. It is, however, a wonderfully fulfilling experience if you are looking for some more mature story telling that so happens to involve teenagers. Think smart YA, not the trashy lazy stuff. How good is it?
I adored it.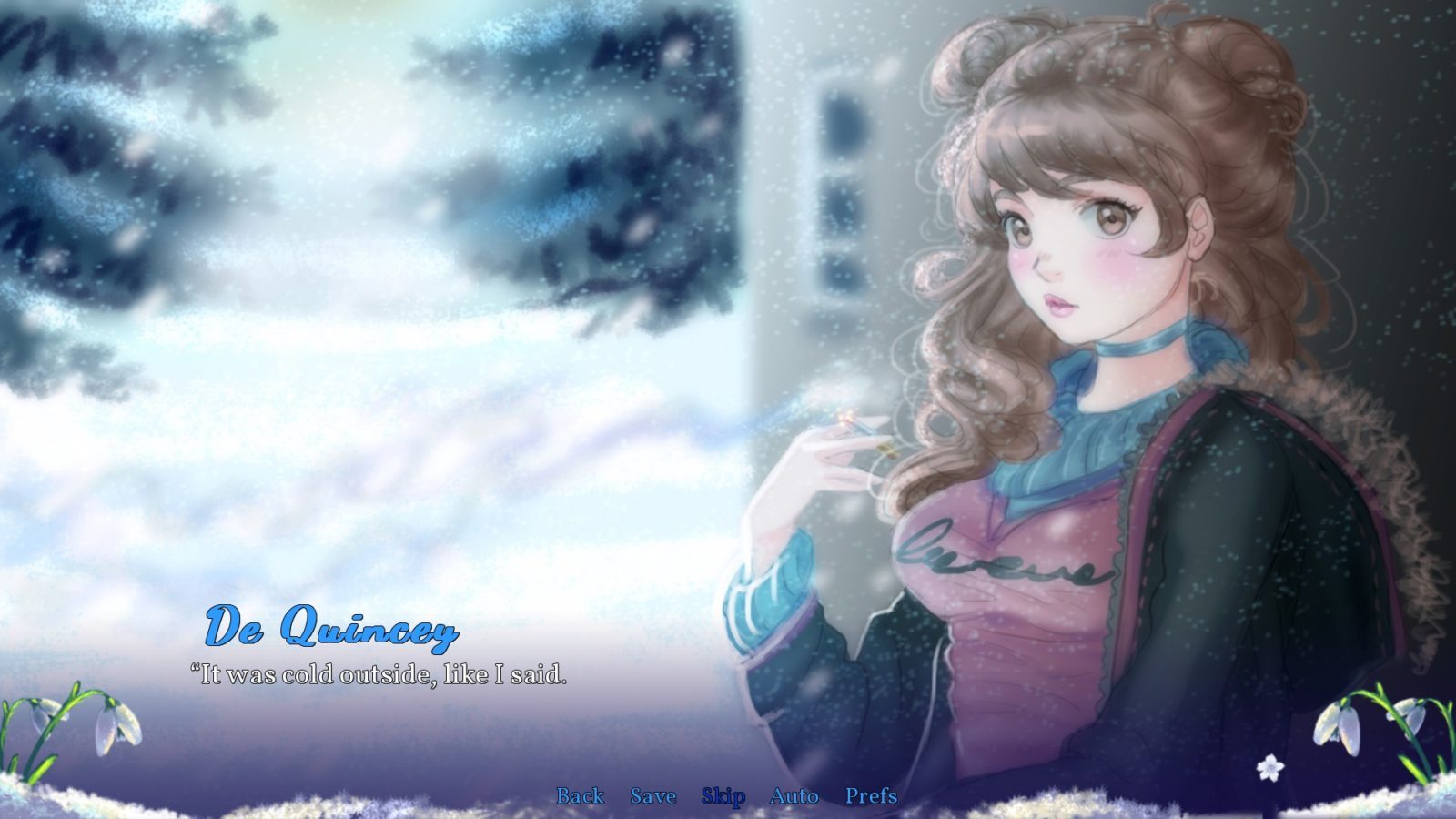 Once I started Asphyxia I couldn't stop. Even as I was shoveling dinner in my face, I wondered what was going to happen next. Jasmine was working next to me and kept checking out the game. Eventually she just stopped what she was doing and asked me to fill her in on what she missed and then read along for the rest. After we finished it the first time we actually found ourselves talking about the characters and choices. Debating who was right or wrong. It was like we both finished a really good book at the same time and were talking it over. Asphyxia would be great for a book club judging by the way our conversation went. Readers can really understand and empathize with these characters.
For the shockingly low price of $5.99 on Steam you get an experience that is immersive and lasts several hours. This took me about four hours to to one ending. I've since gone back and replayed it several times and am over six hours. Six hours of good immersive storytelling for six bucks is a steal. I'm not even done, I'm going to go back and try to experience all of the endings and plot paths.
EXPERIENCE THIS!
Agree? Disagree? Write your comments below
Basic Info & Weblinks:
$5.99 regularly on Steam
Branching story with choices that matter
Serious replay value
Steam Achievements
Steam Trading Cards