Howdy!
Bernardo here! I just wanted to give you all the newest Patreon update. I waited for my birthday to write this because it makes the most sense to me. Your Patreon support for my little dream is one of the greatest gifts I've ever received. Normally I'd post this Patreon update on the actual Patreon page, but that never felt quite right to me. I mean why should I post secret updates just for my supporters who support my very public site? So I figured for this special update I might as well post it on the site that you all choose to support.
If you haven't had a chance yet to check out our Patreon click this link or the pic below!
One year of support!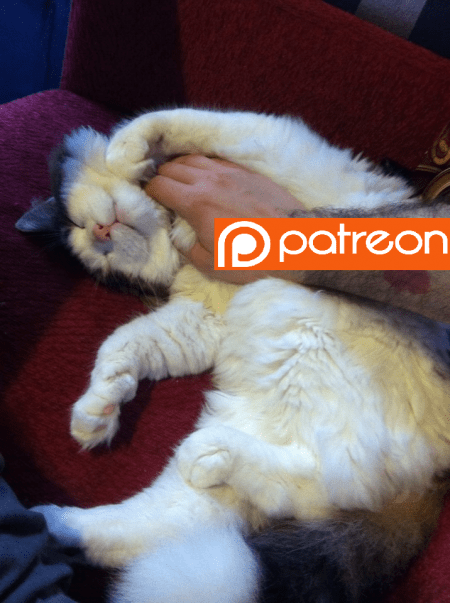 One year ago I was at a crossroads with Nardio. Does it matter? Is it worth it? Does anyone even care? For a startup website it's way to easy to get lost in the sauce of the internet. We tend to avoid flame posts and instead focus on what makes us happy. That was good and all, but it isn't great for hits. Nardio was (and still is) a big ole money pit that I started to second guess. Sure I loved it, but I was wondering if it was a waste of time. Well we turned to Patreon and found people who also believed in our little dream. Slowly more of you signed on to support the cause. Now it's still  a money pit, but it's back to being one we are really proud of again. Thank you.
This first year of Patreon support has been great. Well, more than that. It's been amazing. The constant reminder that there are people who believe in us blows me away. That you all decided to put in what you could to help fund us has been an endless font of support for us. Having that support motivated us to step out of our comfort zones and do new things. 12 months ago we decided not to give up and try even harder. We started covering even more game dev events and eventually we able to be press at Pax East. Because of that we have made a place for ourselves as real game press. We now get steam keys from developers who want us to play thier games. That is huge for us.
9 months ago we tried covering one of our lil hobbies which was cosplay. That was probably the smartest thing we have done for Nardio besides the Patreon. 9 months later we have made huge inroads with the cosplay community and found a new passion to cover and be a part of. It's been a heck of a journey and we have new friends and a lot of content to show for it. Best of all it's a welcome break from game review and news. It's hard for me to describe just how awesome the cosplay community has been to and for us.
Covering events is an absolute joy. Instead of walking into a room full of game dev salesmen and folks desperate for attention and or upset because we don't want to cover them, the cosplay community is like walking into a family party. Well actually like 50 family parties happening at the same time in the same place. Almost everyone there could care less about "press". Instead it's mostly about showing off to each other. Supporting each other. Catching up with each other. It's beautiful. It's inspiring. Best of all they have let us into the party and families. Most of the cosplayers we have interviewed were delighted to be interviewed and be complemented on their awesome work. They aren't trying to make a name for themselves or be a business, they just want to have fun. And if some goofy guy with a camera and mic wants to interview them and tell them how awesome they are thats great.
Just recently at DerpyCon I was able to see a bunch of cosplayers I interviewed before again. They didn't care that I was press, they just wanted to hang out again. To talk and share their personal stories and cosplay progress. I now consider them friends. It was a wonderful time that helped me realized covering cons and continuing to work on Nardio was a great idea. Thank you Patreon supporters for allowing me to do this.
Since we got motivated with Patreon last year we have invested in lots of upgrades for Nardio. From a new fancy wordpress site, to new camera, mics, and online tutorials and classes. It's been fun, expensive and educational. It's all paid off though. The progress is noticeable, Just recently we have upgraded our video interviews to 4K. I couldn't be prouder of what we are bringing to all of you now. Once again thats thanks to your motivation and support.
So what do we have planned with year 2 of Patreon support?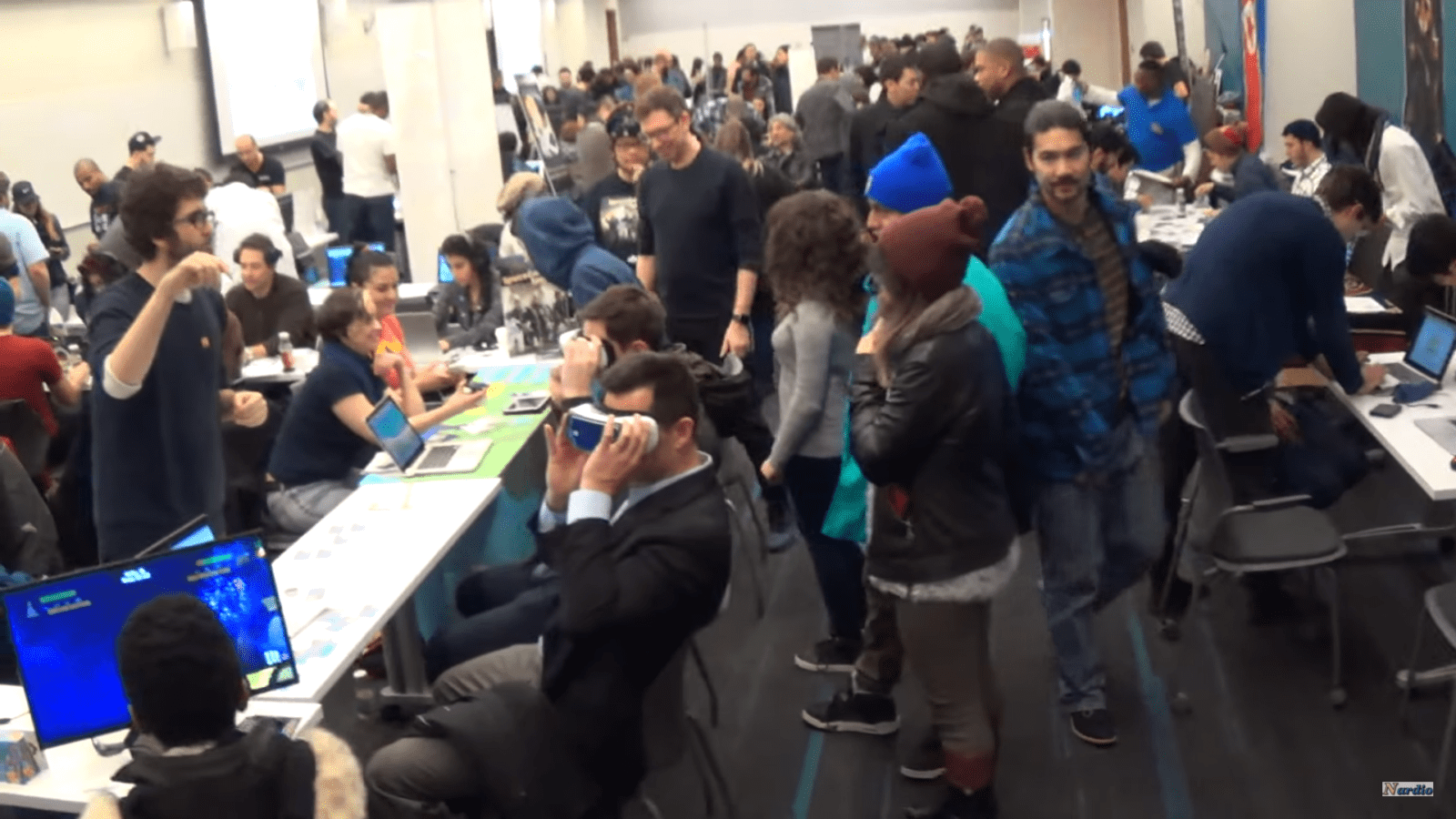 Indie game coverage will continue. It's fun and we love covering the community. If we get accepted as press again to Pax East that's totally a given that we will travel there and spend a few days getting coverage and interviews. The same can be said of most NYC indie game dev events. We are also in talks with several anime cons and indie game devs to bring the two communities even closer together. We are also speaking to a major hardware manufacturer to support said events with gear. We want to empower and expand the indie game dev community as much as possible. Lets see what we can accomplish in 2017.

Cosplay coverage will also continue. Sadly we have to skip Katsucon 2017. While it was an amazing intro to covering cosplay experience last year, it was also very difficult to properly cover. The con staff were adamant about us not using tri pods to record interviews. With the gear we had at the time it made the quality of the interviews we did do suffer. Also the space is really, insanely packed. That said it was an amazing time and we do plan on going back in 2018. We are planning and working on making the Katsucon experience better for us. First and foremost we are looking into getting a self-mounted rig so that we can interview cosplayers easier without having to use a tripod. We are also looking into getting a large hotel room for the next con that has a separate interview space so that we can comfortably interview those willing to sit down and share their stories with us. We have also made friends with several cosplayers who are willing to help us find people at the next Katsucon to interview so that we spend less time there hunting for folk.  We are going to spend this year trying to set all all of that up and make Katsucon 2018 a huge success.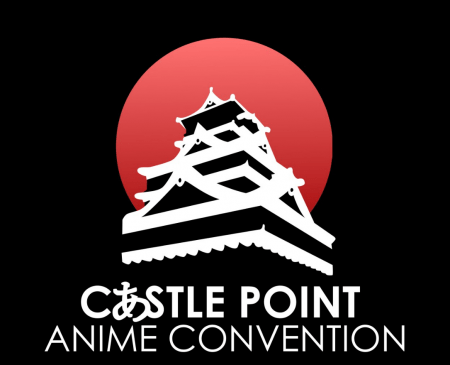 Castle Point Anime Convention, AnimeNext, Liberty City Anime Con, and DerpyCon are all on our MUST GO AGAIN list. There isn't enough praise I can lavish on these cons to do them justice. The cosplayers and staff at every one of those events welcomed us and made us feel at home. We cannot fathom skipping any of these events. This year was just the warm up. Now that we have covered all of these events we now know how to cover them better. The places with the best lighting to film at. The places to avoid. The areas with the best sound and the places that are a waste of time. We will now go into each of these events with a plan and a better equipment. I am sure that we will be able to at least double our productivity at covering these events. I am really, really excited by this. That said we are planning on attending even more cosplay events next year. We caught the con bug and we want to experience even more of them.
I could go on and on about what we hope to accomplish, but it's better to show than tell. Thank you very much. Thank you all again for supporting us and motivating us to keep trying harder. Thank you for being there on social media, emails and in person. Thank you for believing in this little dream. I hope you like what you have seen so far. I'll try to do even better in year two of your support.
Thank you!
Bernardo M. Español