Nardio News

DerpyCon 2016 
tl;dr: I loved the con and plan on covering it again next year.
DerpyCon 2016 was the first con that I spent the whole weekend at. Normally whenever we cover cons it's been a commuting experience. Some we can only hit for a single day thanks to the long distances and insane hotel prices. I've always wanted to stay over at a con for the full experience. We finally decided to pull the trigger and make our first weekend con, DerpyCon.
We learned about DerpyCon while covering AnimeNext a few months back. There was a booth in the dealers area advertising the con and they had a good pitch. 20 minutes from NYC by a bus that leaves you right in front of the hotel. Long running con with a huge following. After asking around a bit I heard a lot of good things. Fast forward a few months and the hotel was booked and I was on my way.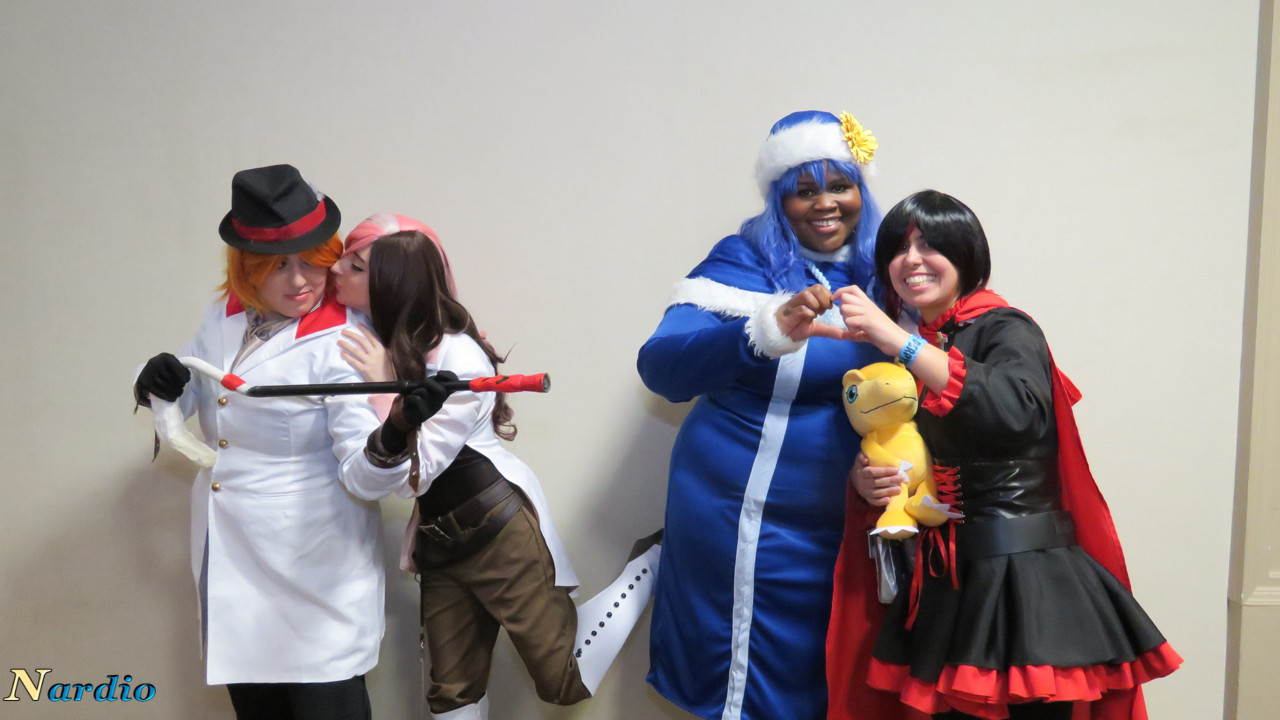 First and foremost I quickly discovered that the con was not the 20 minutes away from Manhattan as was described by one of the folks at the booth. I didn't even find a bus that took me to the hotel. It was a good bit further away. I found myself very glad about getting the hotel room after my Thursday night train trip. It wasn't super far away, but further than I expected it would be.
I was greeted with a 10 minute walk to my hotel and two new cosplay buddies I met at the station. I then dragged their huge bags full of multiple cosplay changes and food up a giant hill to the con hotel.
After checking in I immediately set out to to see the con layout. Thankfully the staff that greeted me at the con allowed me to have full access to the areas. I also found the staff to be very nice and helpful. Also understandably very stressed as they tried to get everything set up for the big event the next day and the early check in happening very soon.
This was my first time seeing a con set up and it was pretty interesting. I'm used to seeing game dev events set up thanks to my experience with the New York City, but this was a whole new ballgame. The scope was much larger and the stress was palpabul. As hectic as it seemed, it was a controlled chaos. People weren't freaking out to the point they were worthless, but a bit rattled. Little by little I watched things fall into place and enjoyed my initial impressions of the con areas.
The Hotel
I stayed at the con hotel: The Hyatt Regency Morristown. So as to be able to quickly get to and from the action and really experience the con. I am also a Hyatt Reward Card member so I was able to get the room at a not horrible price. I had even earned a free nights stay during the weekend. Despite all of that, for the most part the experience was bad. Not great, not good, bad.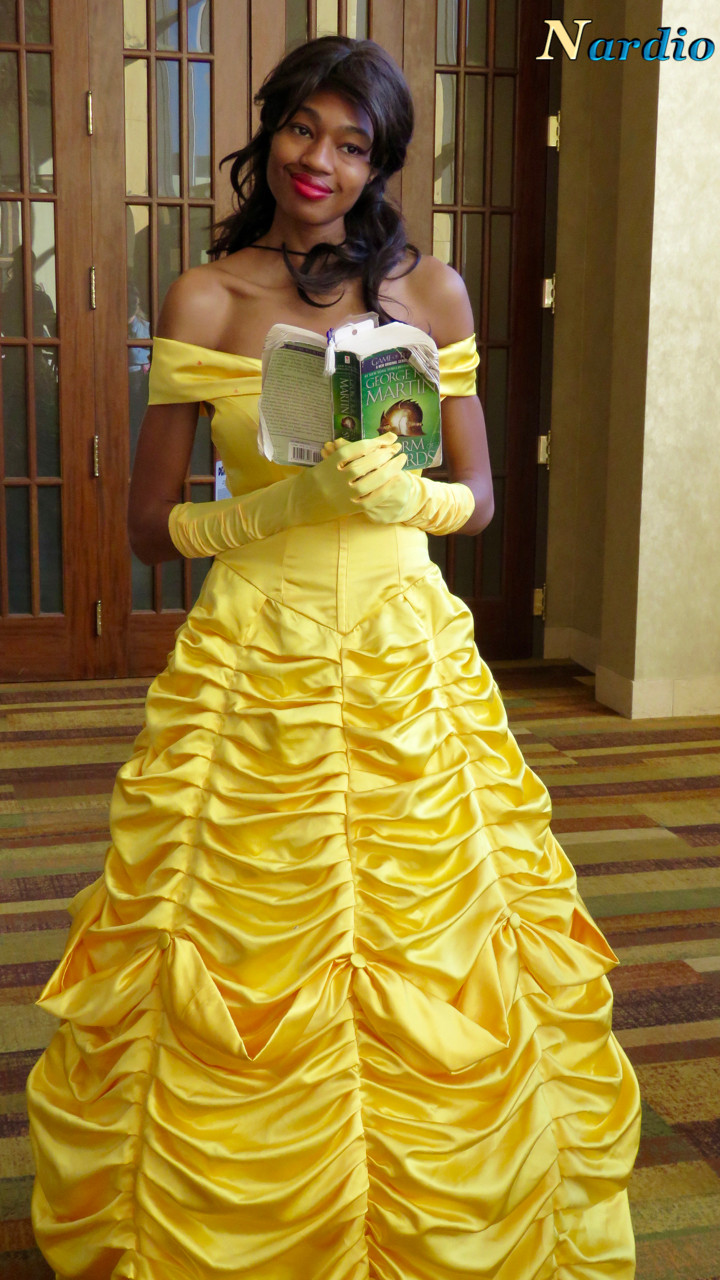 Thursday night after I finished my mini tour of the con area I decided to get some food. I ate the hotel food for dinner and was rewarded with a mild case of food poisoning that made me miserable the entire weekend. I spent the rest of the con warning every single person I could not to eat any of the hotel food.
Afterwards I spoke with a few of the locals who come by for drinks and I found out that the hotel had recently hired a new chef. Since then the complaints and returned food has been the new norm. I will say Sunday morning out of desperation I tried the breakfast buffet and was very, very surprised at how good it was. Maybe there is a morning head chef and a night screw up chef? I dunno.
Besides that the hotel room was nice, but suffered from unbelievably dry air. The bathtub was badly clogged and it took two days and two repair requests at the front desk before it was fixed. The room temperature controls were busted so the temperature in the room changed wildly no matter the settings I put into the thermostat. The final problem was the bed sheets weren't cleaned properly when I arrived. So Hyatt dropped the ball pretty badly here.
Thanks to these stupid, stupid problems I was a wreck the whole weekend. Thankfully no one seemed to have noticed. Unfortunately my con coverage suffered because of this. I was so exhausted and out of it I got lazy and shot most of the con in automatic on my camera. Wow you really could see the lack quality in the final shots. I just wanted to get my shots as fast as I could and focus my attention and energy on the interviews. Thankfully, thankfully I recently got a amazing 4K camera that shot wonderful video on auto.
I also discovered how bad the hotel lighting could get once the sun went down. This made night time shooting a nightmare. Thankfully the adrenaline from the cosplay interviews and all of my nearby friends helped keep me going.
How was the Con?
DerpyCon made up for the hotel's many failings. Friday morning I woke up feeling like hell. My stomach was a mess and I slept horribly thanks to the dry air and broken HVAC system in the room. (Hot, cold, HOT, COLD)
I got dressed, packed up my gear and groggily made it to the press check in to get my press pass. I was greeted by an awesome con staffer that I ended up chit chatting with for a while until another came in… and then we all chit chatted even longer! I immediately started feeling better. They were awesome. I started to learn a bit about con staff life, their motivation and what keeps them coming back. I spent at least an hour with these two loving what I was hearing. I also found myself fascinated by the con staffers and promised myself to try and interview them at all upcoming cons next year.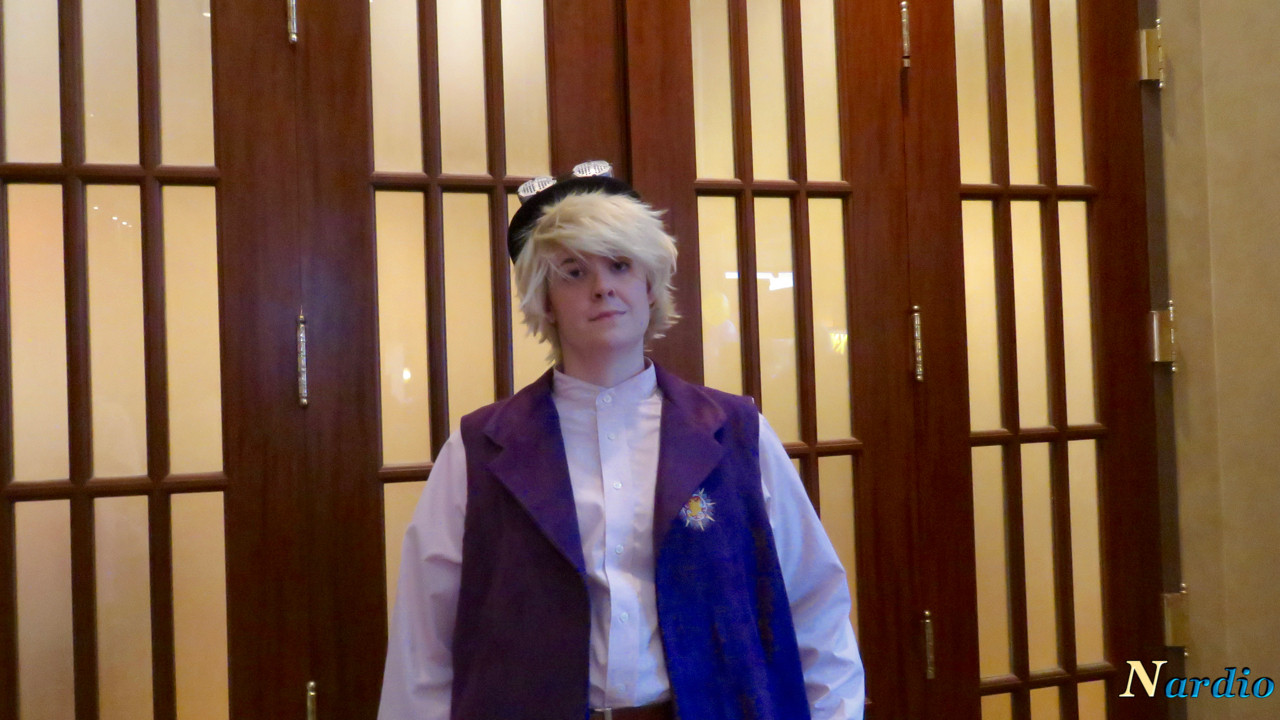 Friday morning at the con started off a little slow. The slow morning allowed me to see the fruits of all of the staffers hard work from the night before. Things were running flawlessly, people knew where to go. Con staff was good about giving out directions and there were useful maps stationed in visible places around the con. I was very impressed. Until I read my guide book, but more on that later.
I then bumped into a few cosplayers that I had met and interviewed at previous cons. To my happy surprise they not only remembered me, but were really happy to see me and chit chat. (Erin, Jared, Ash, Amanda and Chris thank you all) They all really surprised me and made me feel welcome. They weren't just being nice, they were acting like real friends. I've had that happen a little bit before, but this time it was kinda surprising. I guess in these past nine months of con coverage I made a good impression on folks. A bunch of them have been keeping up with the site and told me they were loving my interview vids each week. I was really, really happy to hear that.
As the con went on the next few days I found myself chit chatting and hanging out with them all more and more. When I was in between interviews I'd check up on them. When I was taking a break they would randomly find me and see what I was up to. Thanks to them I found I was able to get that stay over con experience I yearned for. That sense of familiarity, that feeling of belonging. I finally had folks to attend things with and relax with. It was so nice that I found myself skipping out a bit from my press coverage and con coverage just to hang. You know what? That was alright.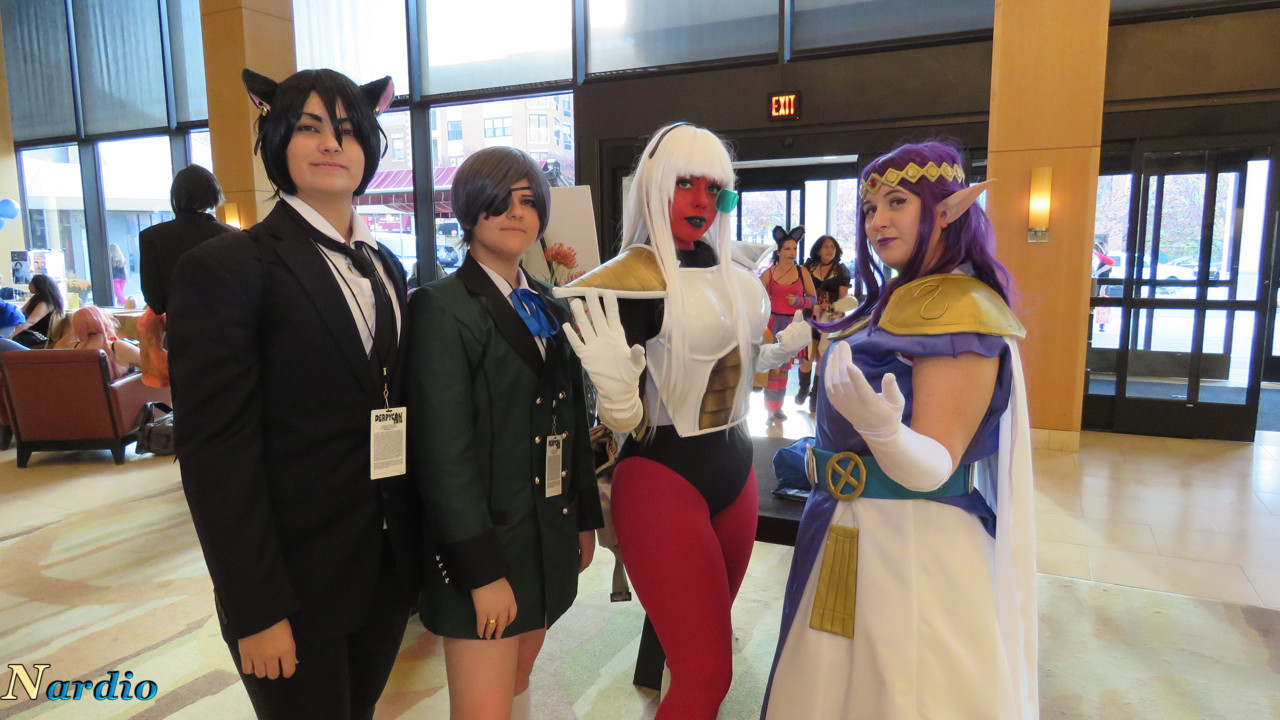 I discovered that for a lot of cosplayers the con was just a backdrop. An excuse to meet up with old con friends. I met cosplayers that weekend who didn't attend any panels or events at the con. (This was partly do to the horrid program guides) They were just there to hang out with old con friends. Connect and meet up with the folks they follow and love on Instagram. There was a group of cosplayer friends I chit chatted with that weren't up for an interview, but were cool about just talking to me about their experiences. They were all joking about buying tickets to a bunch of cons to then totally ignore them and hang out with each other. The cons were a sort of safe space for them to dress up at and go crazy with their friends who understand them. They had no idea what was even happening that day. This kinda blew my mind and at the same time totally made sense. They didn't pay for the con in the traditional sense, they paid for the community and the welcoming environment. I loved that.
I really, really did.
All that said there were still plenty of interesting cosplayers to cover and meet for the first time. I made a bunch of new cosplayer contacts and friends at DerpyCon. As per usual some were nervous to get interviewed, while others relished it. I've noticed that no matter how nervous someone is about being interviewed, they all love it when you talk to them honestly about their cosplays. Point out the little details and ask about their personal journeys. I pride myself on having my interviews end with the cosplayers smiling and feeling relaxed. DerpyCon had a lot of interesting cosplayers to take in and to interview. I didn't get as many interviews as I would have liked but I got enough for my first time there.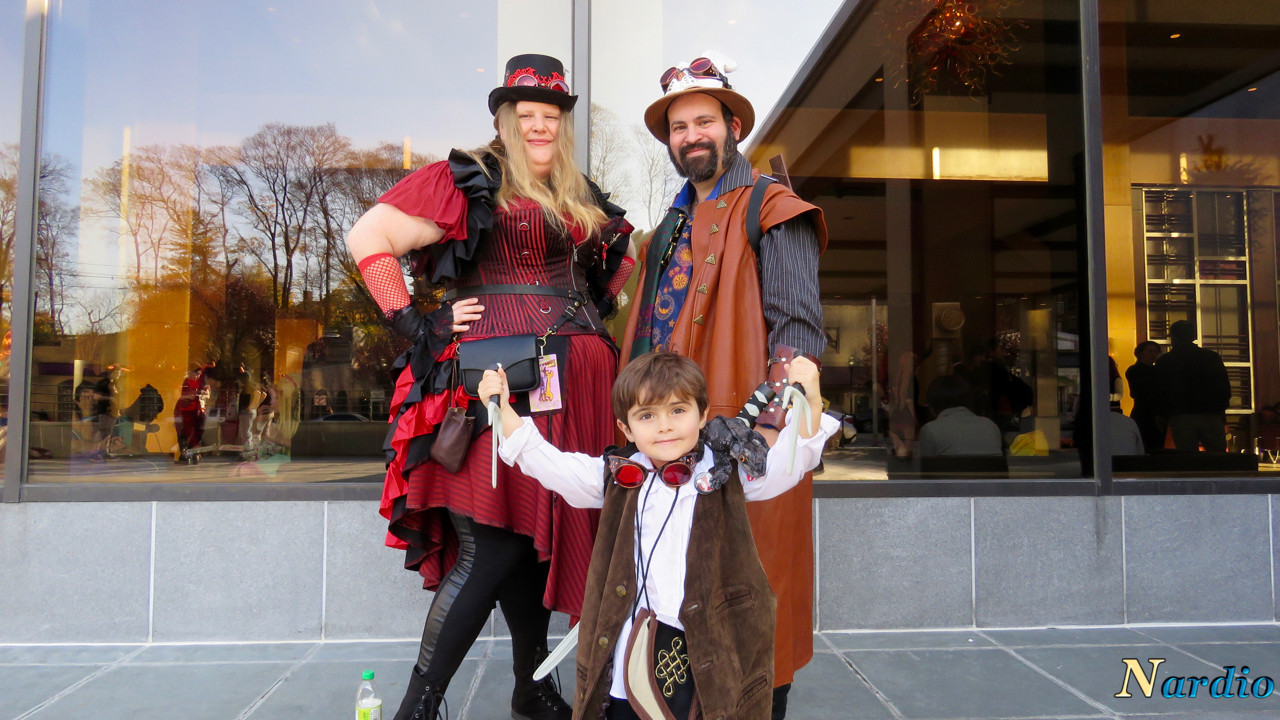 Friday was as expected a bit slow considering it's a work day. Thankfully as the day went on more and more folks made it in and the con was buzzing. I checked out a few panels, met some new cosplayers and even hung out with some more staff. I also ran into more con friends and hung out with them whenever I had a chance. Friday night I ordered pizza and food for a few of my cosplayer buddies and we all sat down ate, talked, complained and shared stories. I also had a chance to catch up with more of the staff and hear about some behind the scenes gossip and drama. All and all a great day and a wonderful introduction to DerpyCon.
I have to mention that the Arcade games at the con were great. The dancing games were a huge hit. I hope they add more of them next year because they were in high demand. I spent a good bit of time there with friends. I totally want that dancing game that you need to pose for and dance along to. That was super fun and a great workout! The retro game section suffered from a lot of broken controllers but had some gems. The indie game section was just bad. More on that mess later.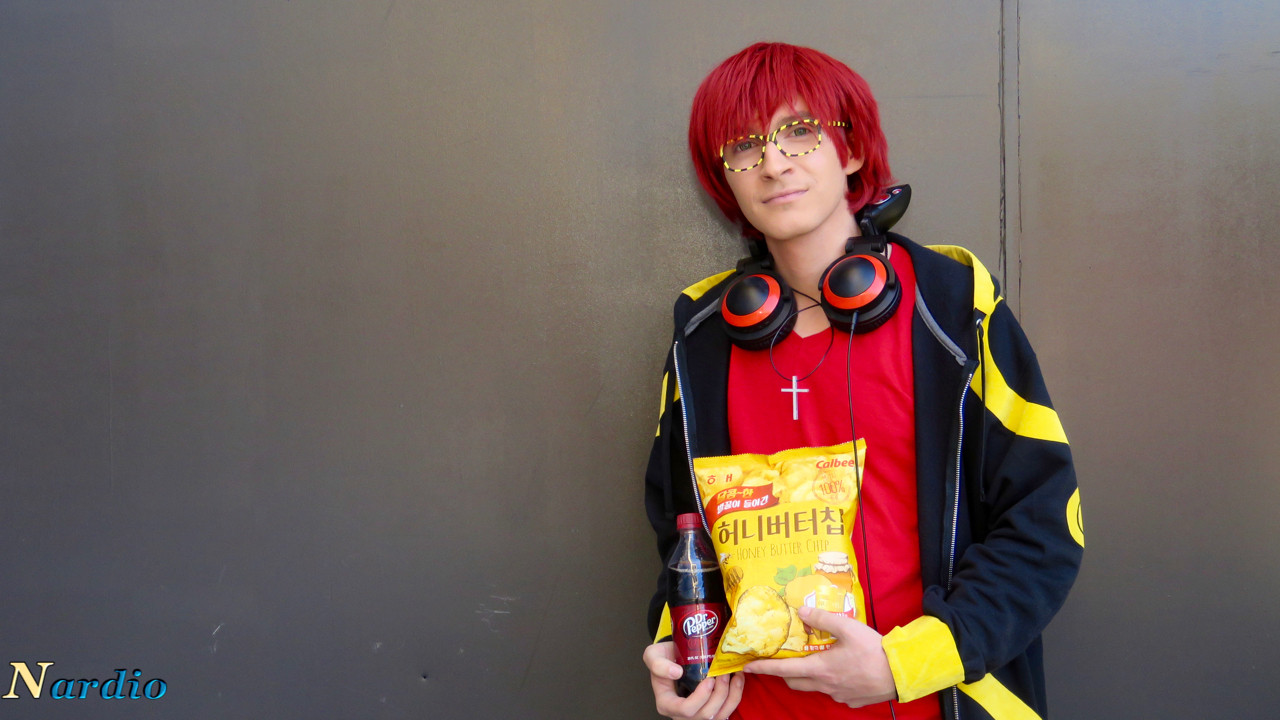 Friday might have been a slow start to the con, but Saturday came roaring in. The place was busy almost as soon as it started. Throughout the day more and more folks showed up and it was glorious. I got lots of cosplay interviews in. Made a lot of new friends and had a great time. Sure I once again slept horribly, but I was on a high throughout most of it. Add to that I was eating ok thanks to the take out food I got nearby and keeping myself plenty hydrated thanks to all of the provided water by the hotel.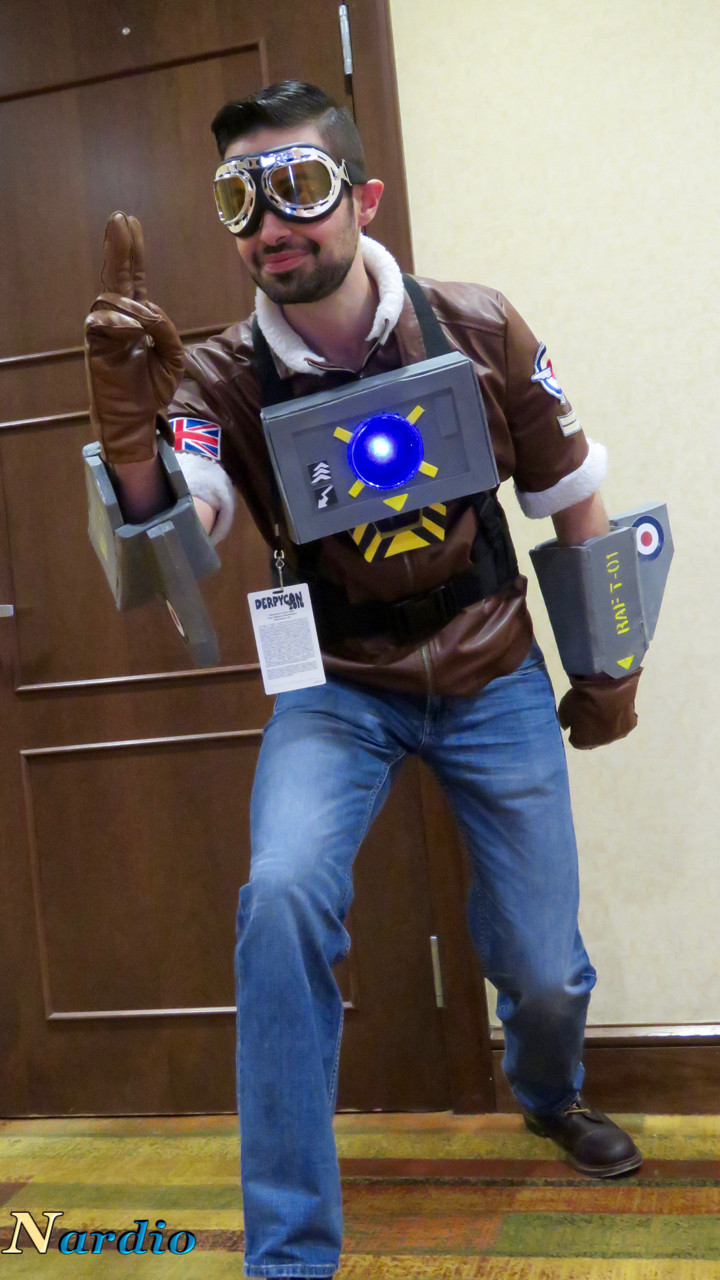 For folks looking into coming to DerpyCon for only one day, you gotta do Saturday. The panels were better that day. On Friday the panels were lacking. The sound quality for a lot of them was honestly bad. Volume levels weren't properly adjusted and a few of the speakers didn't get that they didn't need to scream into the mic. Satuday's panels were a bit better overall. Saturday night I stuffed myself silly with delicious food from a nearby Chinese restaurant and slept as best as I could.
Sunday everyone was drained. Everyone was worn out from the con and some late night parties. I was wrecked from the lack of sleep the past few nights.
I did a few more interviews and Jasmine went around the con getting shots. All in all it was a great wind down day. Jasmine and I even dared to eat the hotel breakfast buffet after getting a few encouraging reviews. Thankfully it was delicious and well done. The snow started coming down and we decided to leave the con a bit early. I think we ended our time at DerpyCon at 4pm and it felt right. I sadly said goodbye to all of my new friends and walked down that hill to the train. Thankfully the commute back to New York City was easy.
Was it worth spending the money to stay at the con?
Yes.
I'm glad I decided to get a hotel and spend a few days at DerpyCon. Being able to just go right upstairs instead of commuting totally helped me push through the stomach problems and exhaustion. It also made taking breaks obviously much easier. It also freed me from having to worry about the time and just immerse myself into the con and it's wonderful, wonderful community. I can't overstate just how awesome that was. I also really enjoyed being able to spend as much time as I wanted with my con friends. I was kinda sad I didn't get more of their phone numbers because I am sure I would have bugged them late night to hang out some more. Although maybe that was a good thing, considering I needed all the sleep I could get that weekend. I do wish there were more and better late night events and events that went past midnight. Sure there were some problems that I will get into later, but I feel like I had a worthwhile experience. With the con.
The clusterfuck that was the hotel stay experience was not DerpyCon's fault. I hope next year's stay will be better. (I'm emailing the link to this post to Hyatt customer service)
We discovered Saturday night that we were able to get a humidifier for the bedroom…that we found out was broken and useless as the night went on. At the very least my room was pin drop quiet. I think if the room was noisy, I wouldn't have made it the weekend.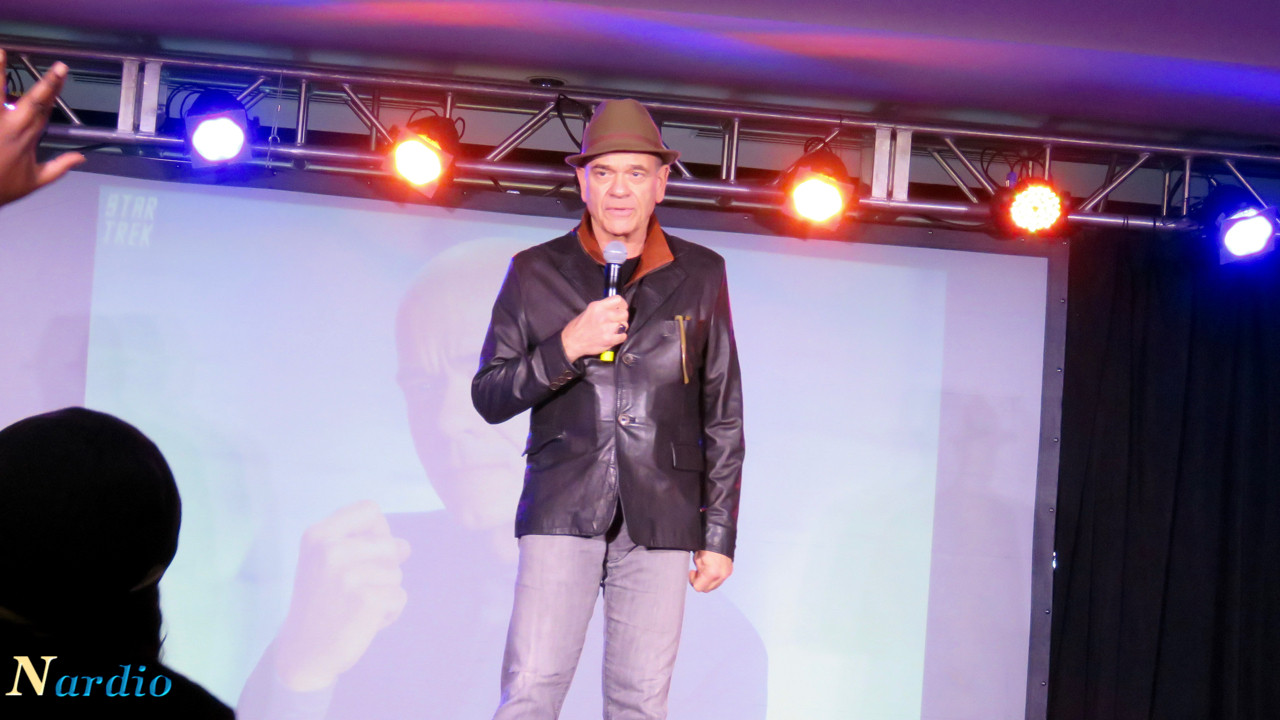 The Con Space
The event space for the con was good for the most part. The event rooms were for the most part large enough to fit people comfortable. The dealers room had a good layout and flow. The same could be said with Artist's Alley. Sadly the lighting in the lower level of con and artist alley was really dim and kinda depressing. A lot of people there were complaining about feeling tired because of the super dim lighting. It made shooting any video or pictures downstairs or in Artist's Alley hell.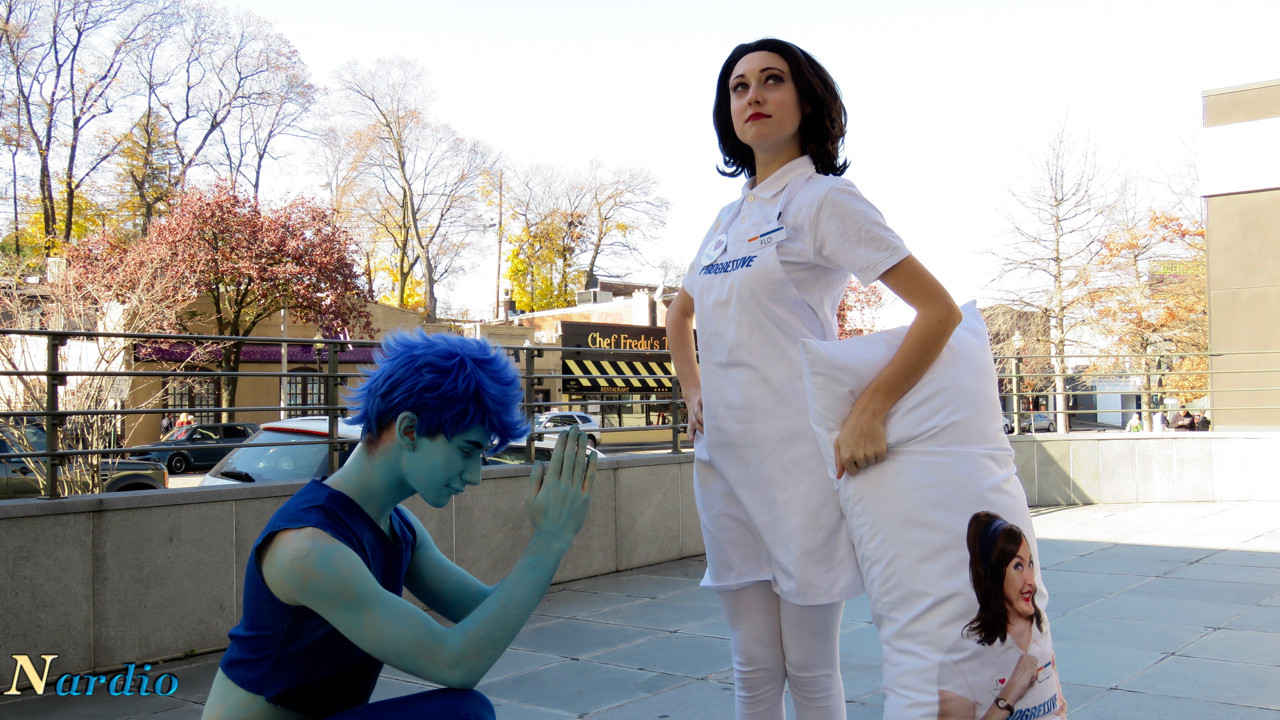 All that said there were some problems with limited seating and resting areas for the con. A lot, lot of folks were finding that the only areas to rest were the floors in the hallways. While this was sorta ok in the hotel, it was a big problem "outside" of the hotel. I mean that in outside of the hotel, while still inside of the giant building the hotel shared space with. Hyatt shares building space with a mini mall, a government building and a movie theater.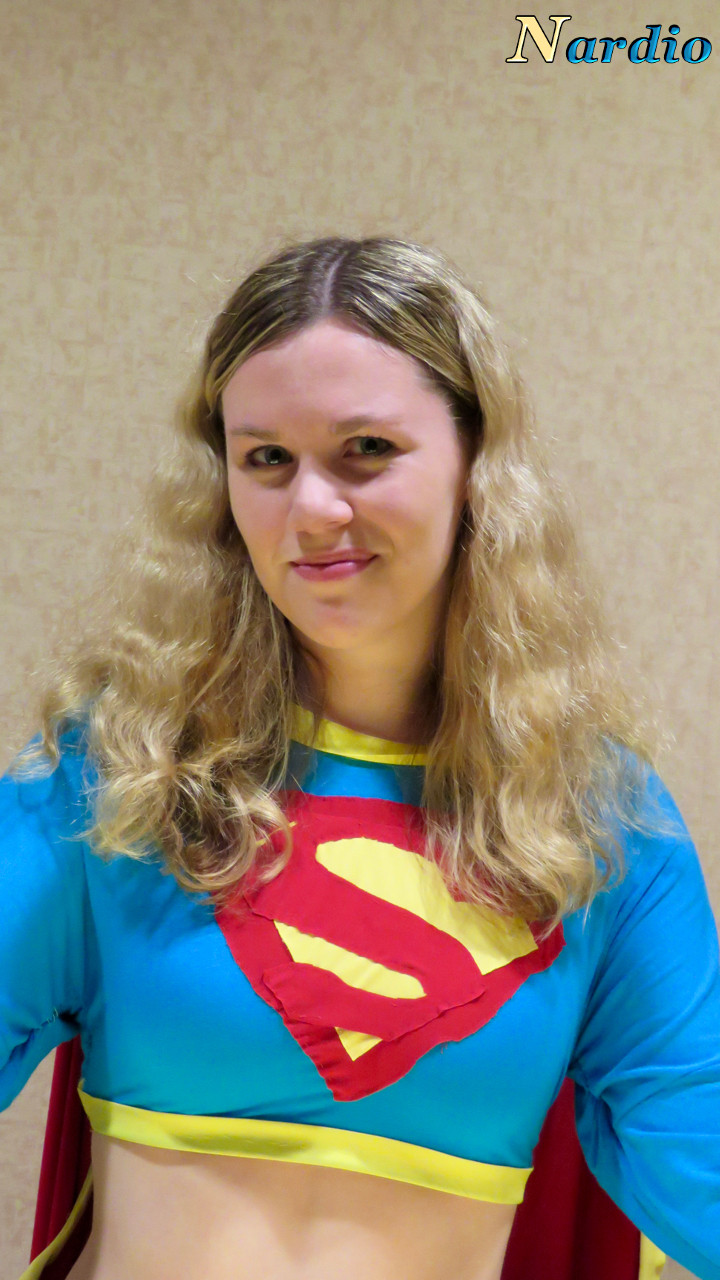 Depending on what building guard was on duty at the time dictated if you were able to sit down and relax there, take group photos and or do some interviews. It didn't hurt that besides the front entrance of the hotel that was full of natural light these in-between building giant hallways had the next best light. So a lot of people were understandably annoyed whenever there were told to move. A lot of groups there wanted to do group shots and had no other place to shoot with good light. A lot of other large groups had no place to comfortably fit everyone. I'm talking really, really large groups of con goers.
The front entrance of the hotel had the most seats available and it also had the best lighting thanks to it's many large windows. Unfortunately it was also for the most part always full. To make matters worse, later on on Saturday a lot of passing photographers showed up and started to bogart off a bit of the space.
Now this lil bit irked and confused me because a few of these guys didn't even look like they were wearing attendee badges. I really thought it was weird and messed up that, that was allowed to happen. Unfortunately for the most part con staff seemed to ignore what was happening in the front lobby. I would just walk up to my room whenever I had rest, but there were a lot of folks just sprawled out on the floors near the couches making do.
So again a lot of con goers would end up going back to the in-between building hallways. As the weather started to get colder outside and building security started cracking down more often a lot of angry grumbles and out right complaining started to be heard more and more often.
Unfortunately this was all for the most part out seemingly out of DerpyCon staff's control. Sure the folks minding the hallways in between buildings should have been better at alerting the people setting up shop there to move. But it was understood that there was no where else to go. Having to many people isn't a bad problem for the con. As long as they are kept reasonably happy. I did ask several staff members if it was possible to requisition more chairs for certain areas, but no one bothered to.
Panels & Guidebook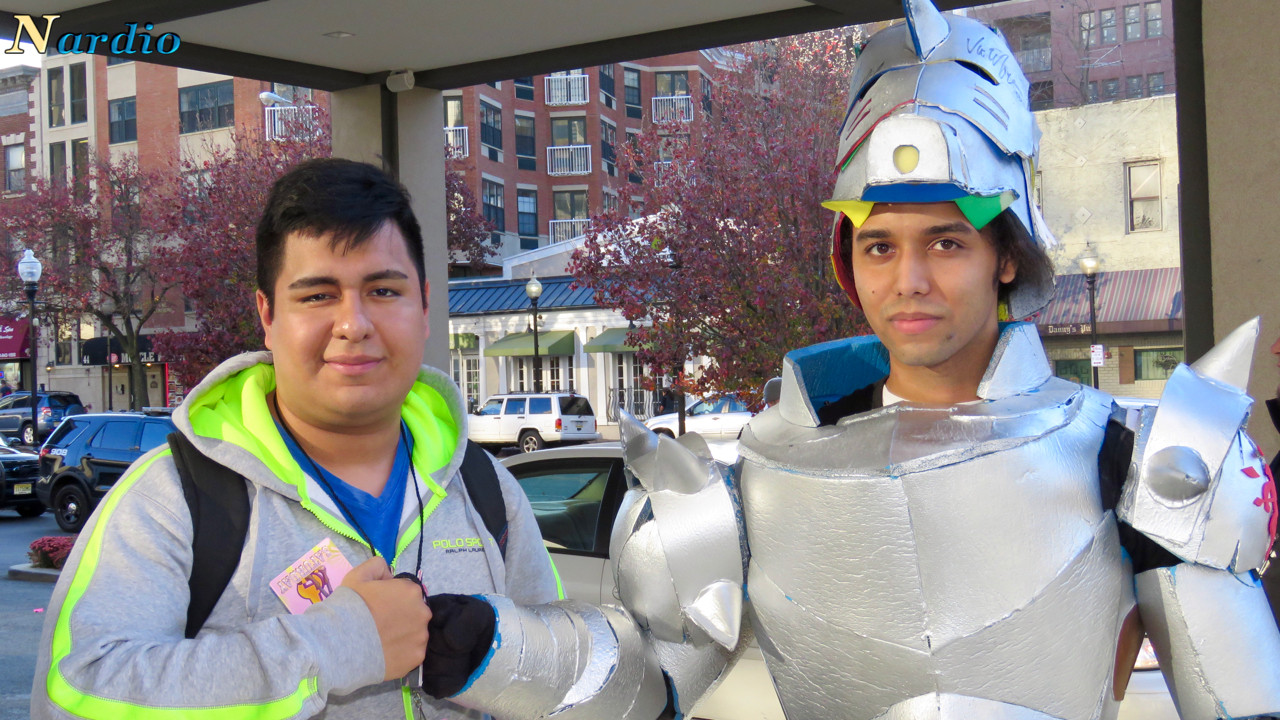 The panels that I attended were ok. I do wish there were more informative panels and less shouting panels. Quite a few of us weren't really happy with the selection that was there and wished there were more. That said space was really limited, so I kind of understand that tough choices had to be made. I just hope a few of the folks who ran some panels aren't invited back next year. Another issue I had with the panels and the events was that the schedule was it was given out to the public way to late. A lot of people I spoke to were upset by this.
The final problem I and everyone else at the con had was the program/guide book was a mess. The schedule didn't include descriptions. The discriptions were in an other part of the book in some insane order and they didn't list they time and location of event. It was a mess that made a lot of people just give up. A lot of con goers had no idea what was going on most of the time and they had given up on trying. Thankfully late Saturday room schedules started showing up taped to the doors of panel rooms. I still can't fathom how that program made it to press.
Next Year?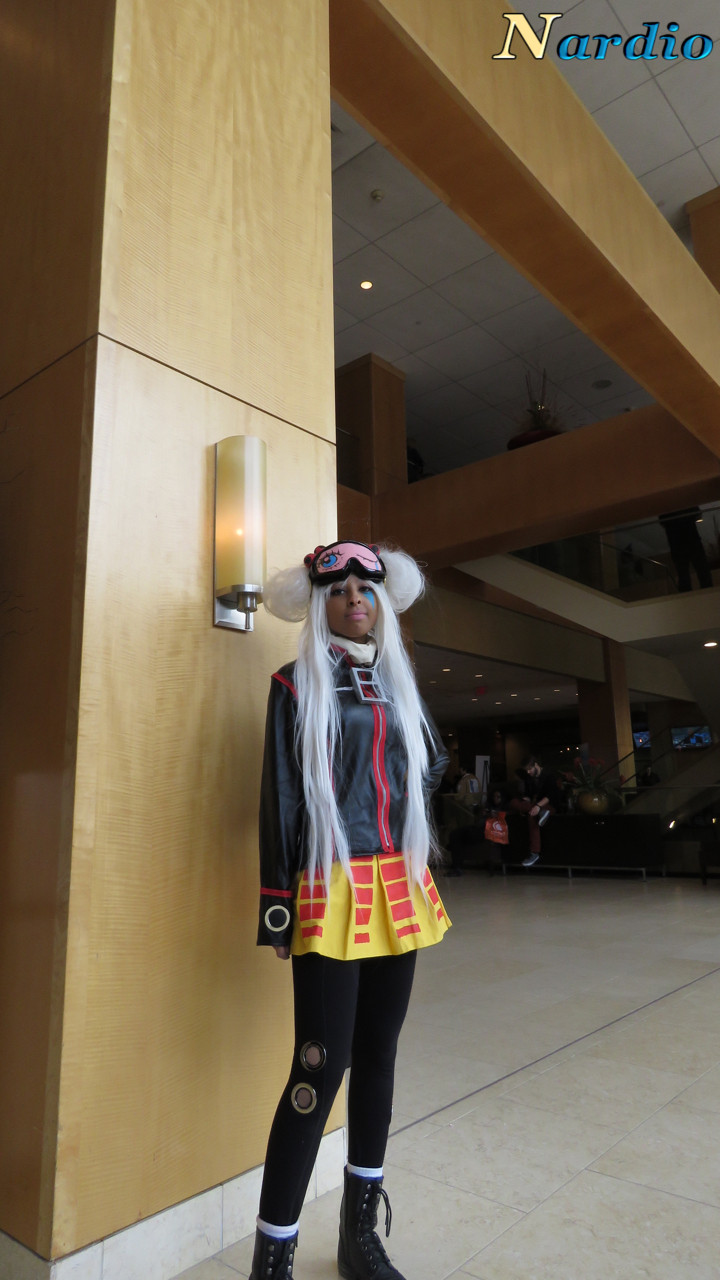 Yes I am planning on covering DerpyCon next year. Despite all of my problems with the hotel room and the food I had a great time. First and foremost the staff was amazing. I felt welcome and cared for. The many conversations I had with them made me really see and appreciate the other side of cons that I never considered before. I now plan on trying to interview as many con staff as I can next year. I also want to try and work with them to get behind the scenes videos.
Next year I plan on only shooting and doing interviews in the best lit area of the con near the entrance. All of the interviews I've shot there came out marvelously. I also plan on bringing a few board games to make hanging out in the con during the down time a bit more enjoyable. I'm thinking of looking into doing a few outings as well. Cosplay bowling anyone?
I am a little concerned for the con considering there is going to be a big NYC con happening at the same time as DerpyCon next year. That said most of the cosplayers I've spoken to so far have said they plan on doing both so we will too. I plan on once again staying at and covering DerpyCon while Jasmine is going to cover Anime NYC. I think the community is large enough for both to have great crowds.
What DerpyCon can do to improve?
Have a better guide book. This year's was a horrible almost unreadable mess.
Turn up the lights up downstairs and in Artist's alley. There had to have been a way to make things brighter. It was like a dim funeral home in there.
Expand to the large room that was hosting the wedding party. There was a wedding going on Saturday during the con and it could have easily fit all of the hallway sitters, meet up groups, extra chairs and some photograpy areas. That room was huge enough to fix all of DerpyCon's space problems. I really hope they get it next year.
Release the schedule much sooner.
Have a better dealers room. It was pretty lame this year. One dealer had some bad knock offs that he tried to convince me were Gundams… No. Of all the places to try and sell a bad robot toy and call it a Gundam an anime con would never be it.
Cut artists alley in half and put chairs there.
Get better artists for artist's alley. Personally I didn't want to buy from any of them. Weakest selection of artists I've seen at a con.
Have more late night events and panels that cater to anime fans. Again this may be out of the con's hands, but I loved how Katsucon's almost 24 hours amount of panels and events made you want to stay at the hotel. Made you want to spend all three days there. Can we please get some late late night events?!?!
 Open up your Facebook page so that people can post what they are doing and start trying to set up meet ups. Everyone I spoke to about the Facebook page hated it. Having to wait for someone to approve of posts helps cut down the spam, but it also kills the community building. I posted on the Facebook about a week before the con to introduce Nardio and explain what we were doing there. That post wasn't approved until the week after the con…
Do better with the indie developers. I put the con in contact with some great game devs who would have loved to have shown off their games. I was told by the devs later on that whoever was handling it just stopped responding to them. Instead we had some indie game devs that barely bothered to show up and had games that really just didn't work well for the crowd.
A much better board game room. The selection of games available this year was bad. The room could have been better served as a seating area.
I'm hopeful that DerpyCon 2017 will be an even better experience. I'm still on my post con buzz thanks to the tons of pics I took and the interviews that I am still editing to post. I made a lot of new friends, interviewed some amazing people and have lots of fond memories. Thank you DerpyCon for allowing Nardio to be a part of your family. I can't wait to come back to it next year and see it grow.