The Nardio Review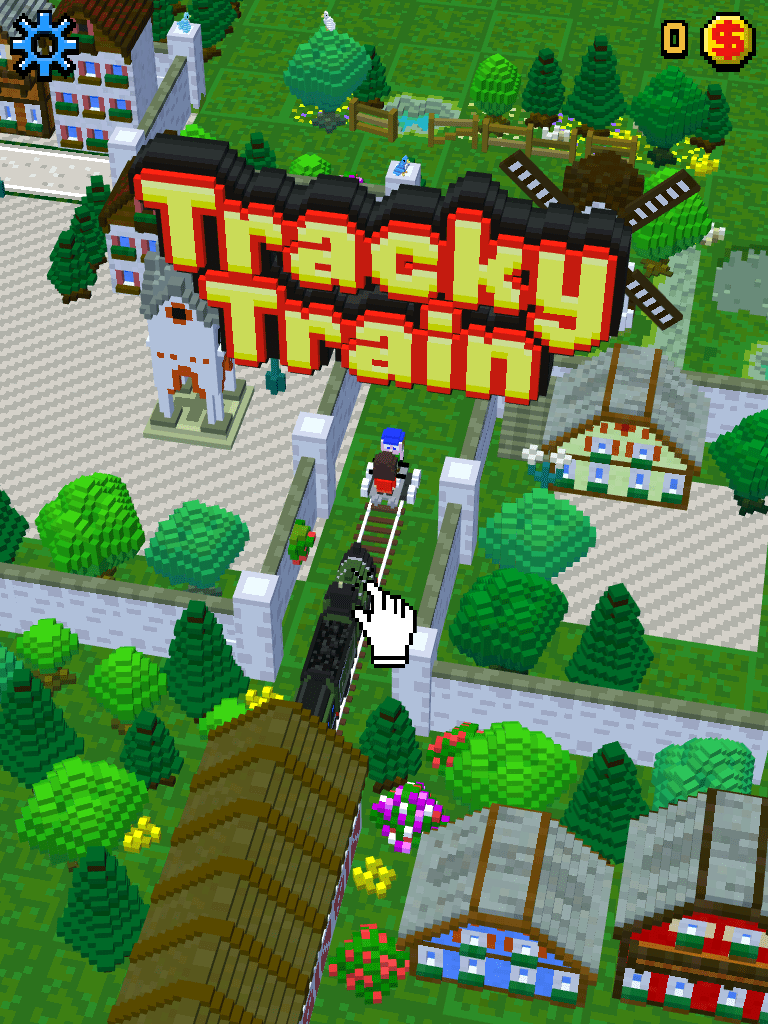 IS TRACKY TRAIN WORTH YOUR TIME?
No.
WHAT SHOULD I PLAY IT ON?
I've played and deleted it on my iPad.
HOW IT PLAYS AND WHY IT FAILS:
Tracky Train feels like an amazing concept that was kneecapped ad-centric design.  

Tracky Train is supposed to be an "endless" train game that has you directing a train to pick up passengers and maneuvering  through various landscapes to make it to the next station. The reality is this is an other ad-centric game focused on short gameplay bursts, poor controls and guaranteed failure to hurry up and show you the next ad. This like so many other freemium games is full of wasted promise, art and potential.
The controls are spotty. Be prepared for a lot of unregistered swipes followed by frustration. Sometimes you can pass over tracks you have laid and other times you cannot.
The art is nice, but there are plenty of times I've noticed in game that the view is obscured by floating clouds or hot air balloons. One or two of these distractions are fine, but there have been more than enough times where it's gotten so bad it's frustrating and annoying. It just reminds you that the game wants you to hurry up and lose so that you can hurry up and watch the next ad.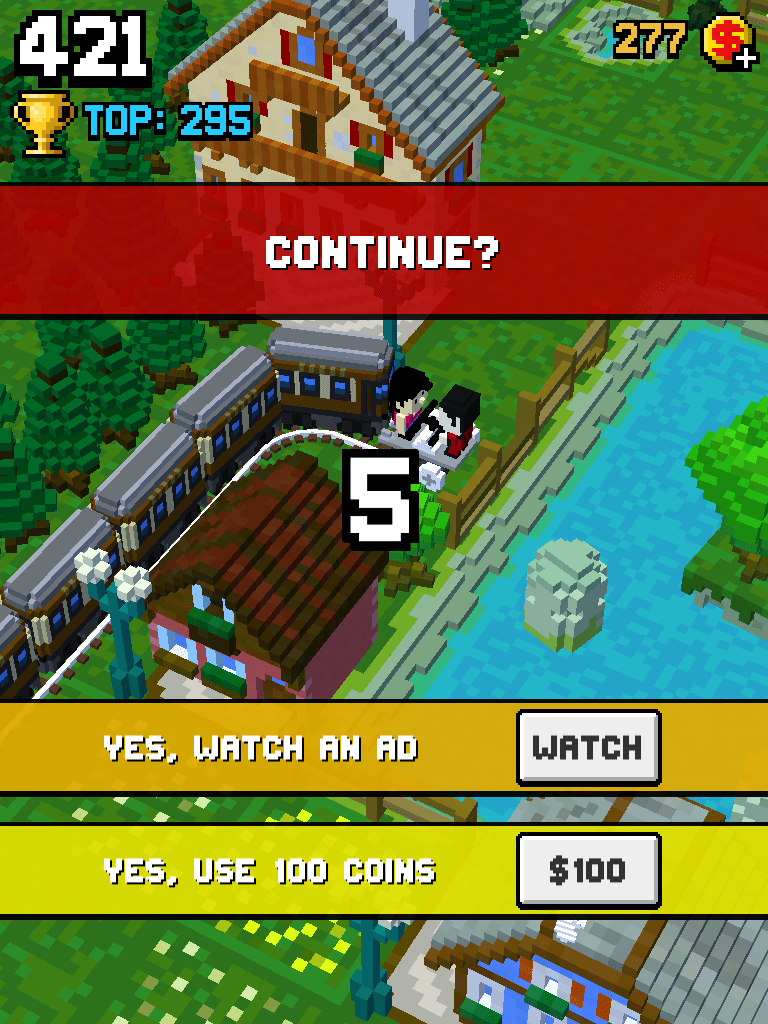 The biggest problem with Tracky Train is the train that trails behind you unexpectedly speeds up seemingly at random. When this happens it goes so fast that you are almost guaranteed to fail. What makes matters worse is sometimes it can be a very long while in-between stations that reset this annoying speed boost. Some runs you can avoid being trampled by your own train for a while. With plenty of stations to rest at the gameplay experience can almost, almost be enjoyable. Others you can't even make it to the second station because your train is hot on your heels trying to kill you and it's been seemingly forever and still no station in sight. It's stupid and an the very worst example of Tracky Trains piss poor kill the player motivated design. Of course the final slap in the face is when you have to endure a long video ad followed by an interstitial ads afterwards.
This could have been a fun game, but in the end it's just frustrating and disappointing. You can see how this could have been a better game. But it's never going to be. Crash Lab really phoned this game in. I am really, really, disappointed in this mess.
AVOID THIS.
Agree? Disagree? Write your comments below
BASIC INFO:
WEB LINKS:
I'm not promoting this mess.