Nardio Cosplay Adventures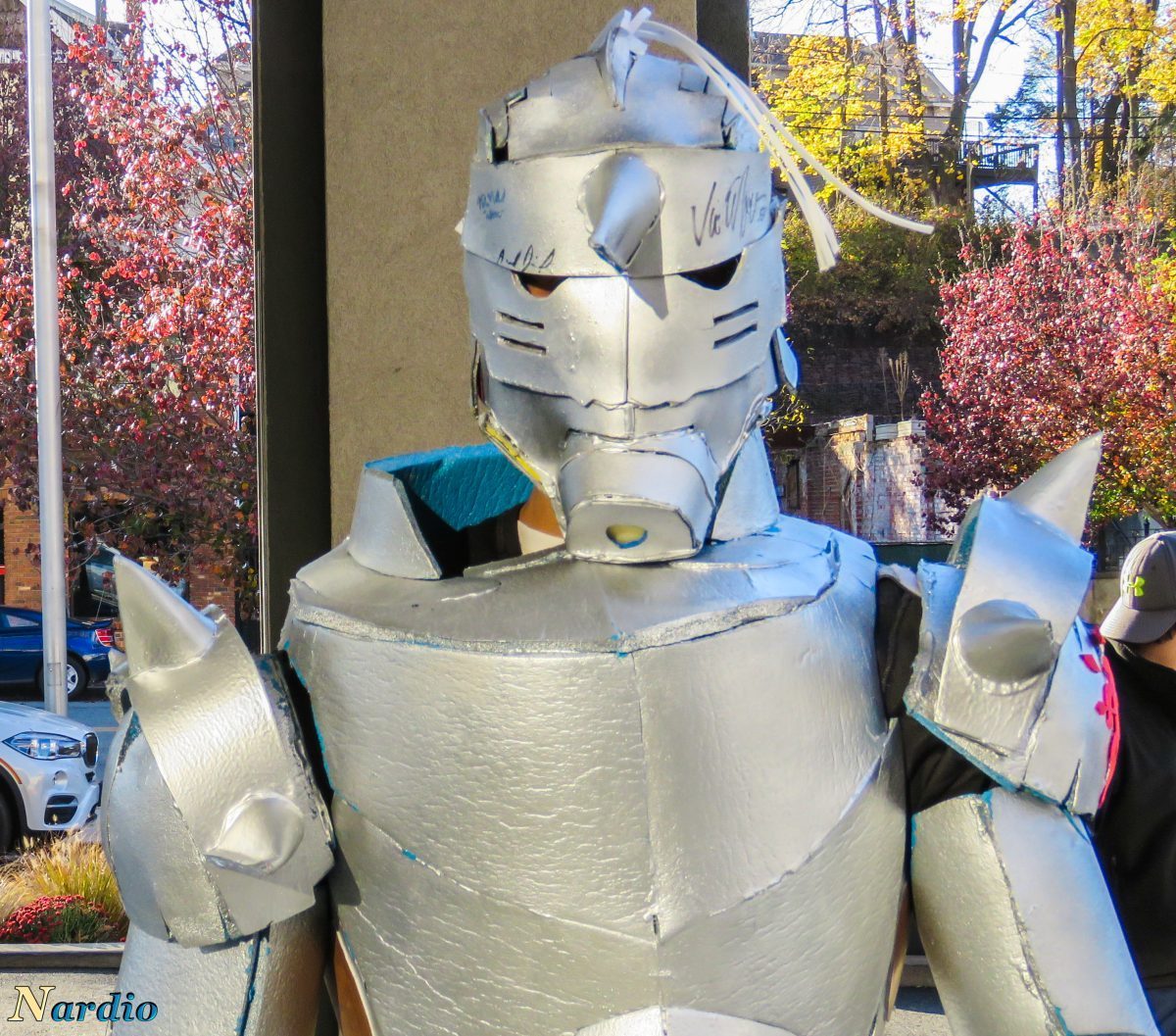 Alphonse Elric Cosplay
At DerpyCon 2016 I encountered one of my favorite cosplays yet: a Full Metal Alchemist Alphonse Elric Cosplay. It was awesome and it was done by the very talented and very nice Kryz Vega. Kryz has been cosplaying for while now and has an fun and enthusiastic story to tell.
Kryz is one of those fun and awesome cosplayers that will just tell you their story without much prodding because he is just that darn passionate about it. It works because he is proud of what he creates and loves his passion, but doesn't come off as over bearing, just honest. He is a lovable guy that wears his passion for anime on his sleeve. Well all over him in this video, but you get what I mean. Check out our interview below:

I loved this interview, but there was a problem. We got cut off! Seems 4k video eats up SD cards and I ran out of memory! I think the recorded footage ended at a good spot, but I do very much look forward to seeing Kryz again and interviewing him once more with a fresh SD card.
Kryz loves to make detailed cosplay armors and has a ton of social media links that you can follow and check em all out. I loved that he did a wonderful Alphonse Elric Cosplay. I am a huge FMA fan and loved seeing such an iconic character brought to life. It was especially great considering that I just interviewed a wonderful Edward Elric cosplayer. Sadly there were no Edwards around for the interview and the following pics. Check out the pics of Kryz and his pal below:
So the first photo I am showing here is Kryz and his pal. Cosplay is way more than the costumes people wear on the day of the con. It's also everything leading up to it and the people who help you along the way. I've noticed in the past year of cosplay coverage there are often people waiting outside the shots and the videos there to support the cosplayer. Kryz's pal was there for him every step of the way at DerpyCon and they cosplayed together later on.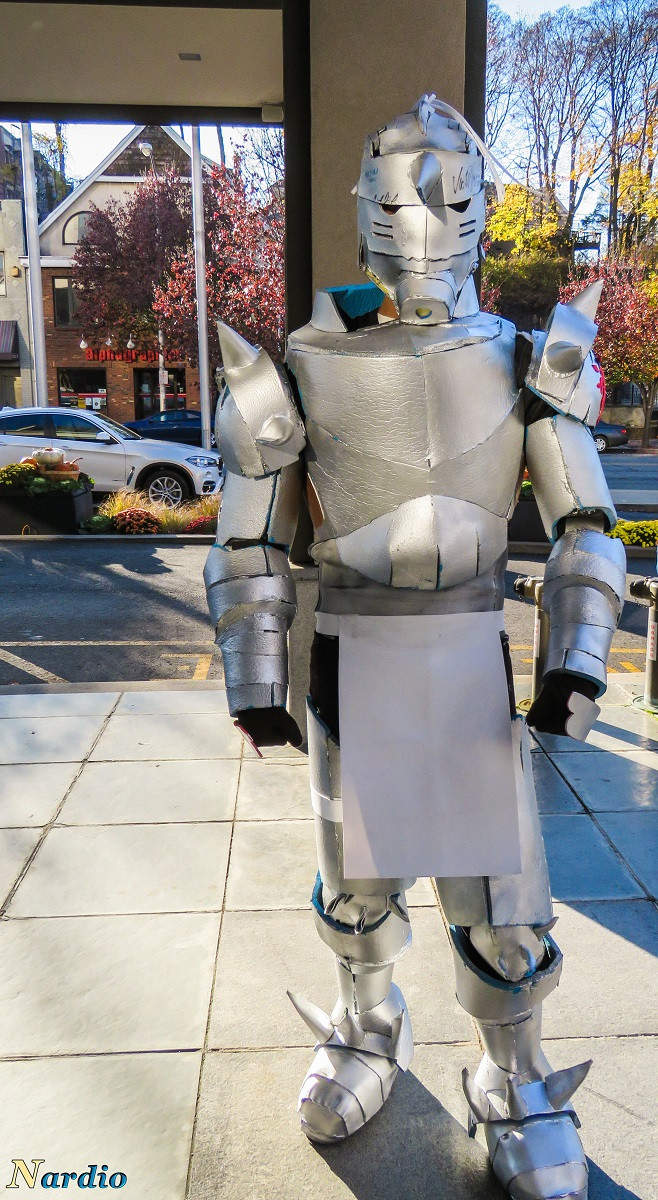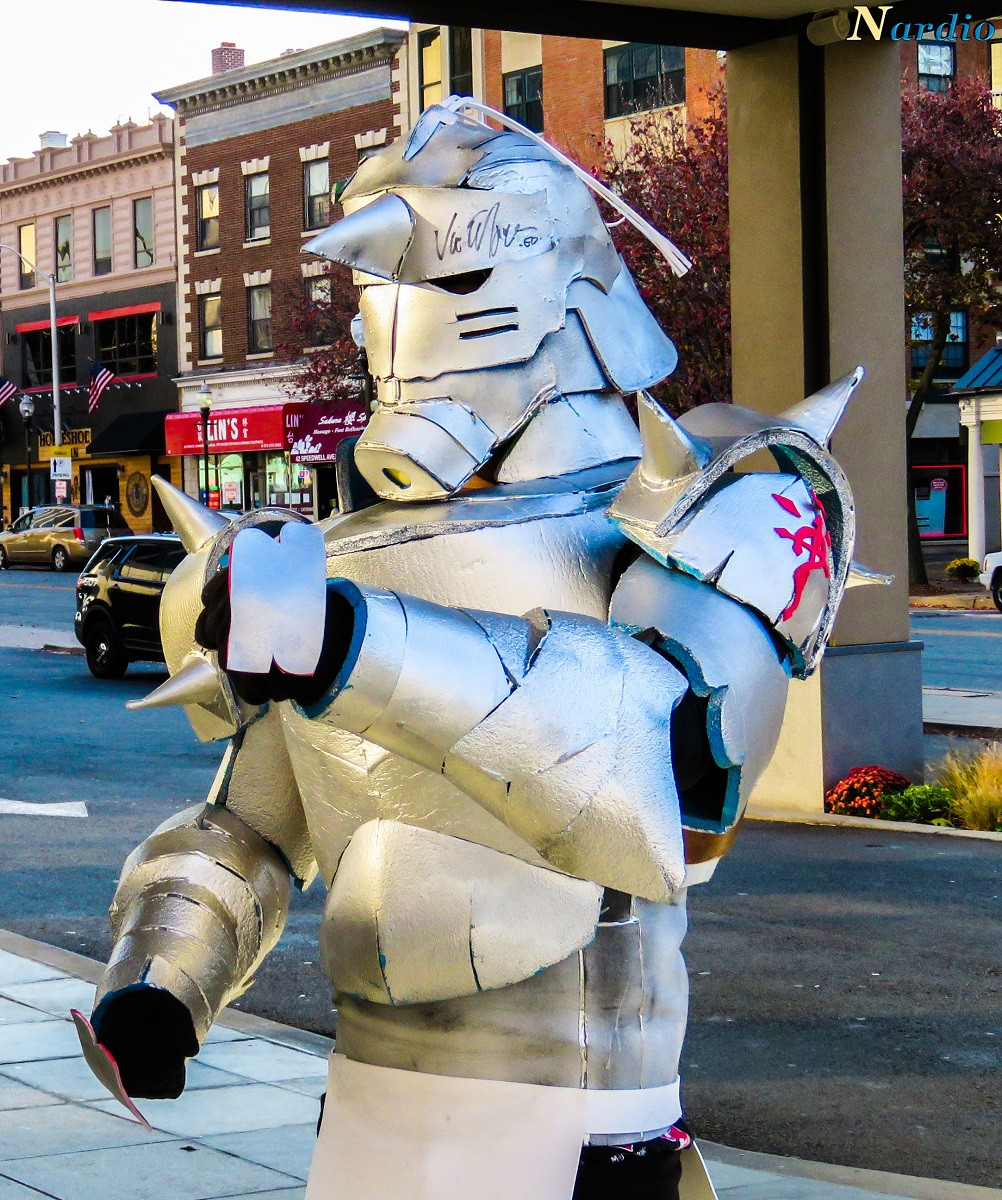 Huge thanks to Kryz once again for taking the time to share his story. He was so fun and energetic it was infectious. EVERYONE at the con loved his Alphonse Elric Cosplay. Later on he did a Dragon Ball Z cosplay with his pal that was fun. Sadly I didn't get any good shots.
Check out the links below to follow Kryz's social media posts and see what awesomeness he is working on next. Also be sure to check out DerpyCon's social media info below as well. As always feel free to leave a comment down below and check out more of our cosplay coverage every week!
If you liked this post be sure to check out more of our cosplay coverage here!