The Nardio Anime Review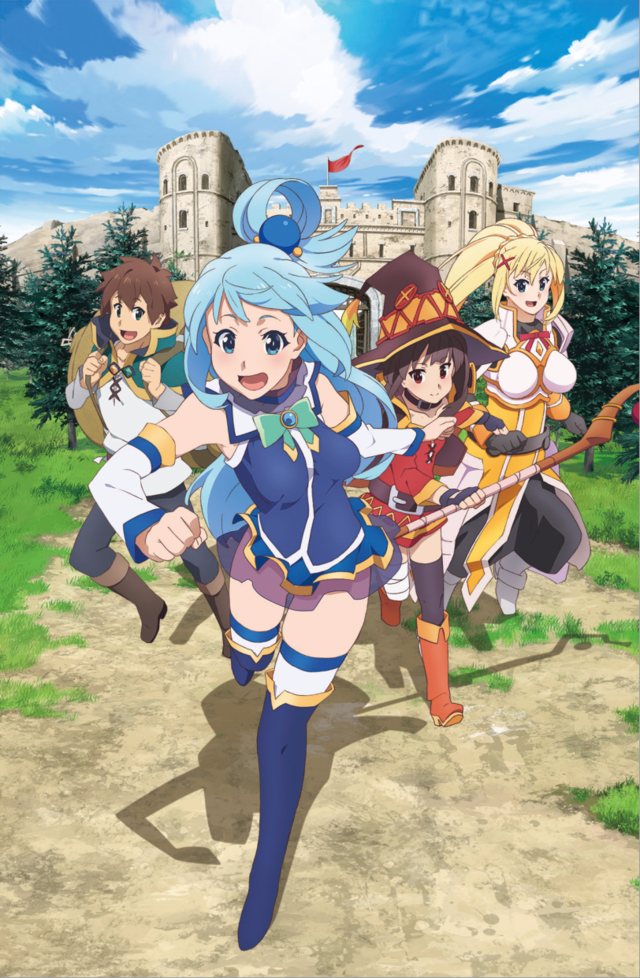 Konosuba Season 2 Episode 1 Review
IS IT WORTH YOUR TIME?
YES!
WHAT SHOULD YOU WATCH IT ON?
As far as I know you can watch Konosuba on Crunchyroll.
Check out the trailer for Konosuba's second season here:
WHAT DID WE THINK WITHOUT SPOILING IT?
KONOSUBA is a hilarious anime that we loved. The first season was insane and season two's first episode does not disappoint at all. Picking up right where season one's finale left off, our lovable cast is left to pick up the pieces and deal with the fallout from the last adventure. Our hero Kazuma Satō is on trial for accidentally destroying some rich nobleman's house even though he saved a city!
Everything about this episode is perfect. From the Star Wars like intro to the flashbacks that catch you up, the episode is fast paced and silly. Old fans will feel right at home. I don't think this is a good starting episode though. Most of the episode is devoted to callbacks to the first season. I really recommend that new viewers start with season one. Don't worry though, even though the episode was flashback heavy, it managed to make them feel fresh. It also had a good amount of new content to show that had me laughing non stop.
The entire episode was hilarious. The art was great and the way the episode starts, progresses and ends is classic Konosuba. Nothing goes right. Every time you think something will, hilarity ensues instead. I want to say more but I don't wanna spoil anything here. This will be a spoiler filled chat about the episode very soon that I will link to below.
I missed this show. It's just so damn fun. All of the characters are just wrong. All of the characters can be or are self centered jerks. If I had to compare this anime to anything it would be Louie C.K. comedy. It's in your face, selfish and totally bucks the norm. I love it. Konosuba Season 2 Episode 1 was a perfect start to the new season.
YOU MUST WATCH THIS!
Spoiler filled chat post talking about Konosuba Season 2 Episode 1 is coming soon!
BASIC INFO