Nardio Cosplay Adventures
ANIMENEXT 2016
Yuzuruha Cosplay from Muramasa: The Demon Blade
Say hello to Irene and her wonderful smile. This woman's cosplay had me floored at AnimeNext 2016 because she looked so darn awesome with her kimono, fox ears and umbrella. With a fancy kitsune ears and a regal demure look about her I was intrigued. Luckily I was able to get an interview with her and learn about the amazing cosplay she had on. Irene was a bit shy, but the interview went well and she was awesome to speak to.
Check out the interview below:

She was so nervous! But so fun. I loved that this cosplay was based on a game that I own! Sadly I have yet to get to it either. Lets face it game backlogs are a real problem these days. Anywho I really hope you like the pics we took of Irene and her beuatifal Yuzuruha cosplay.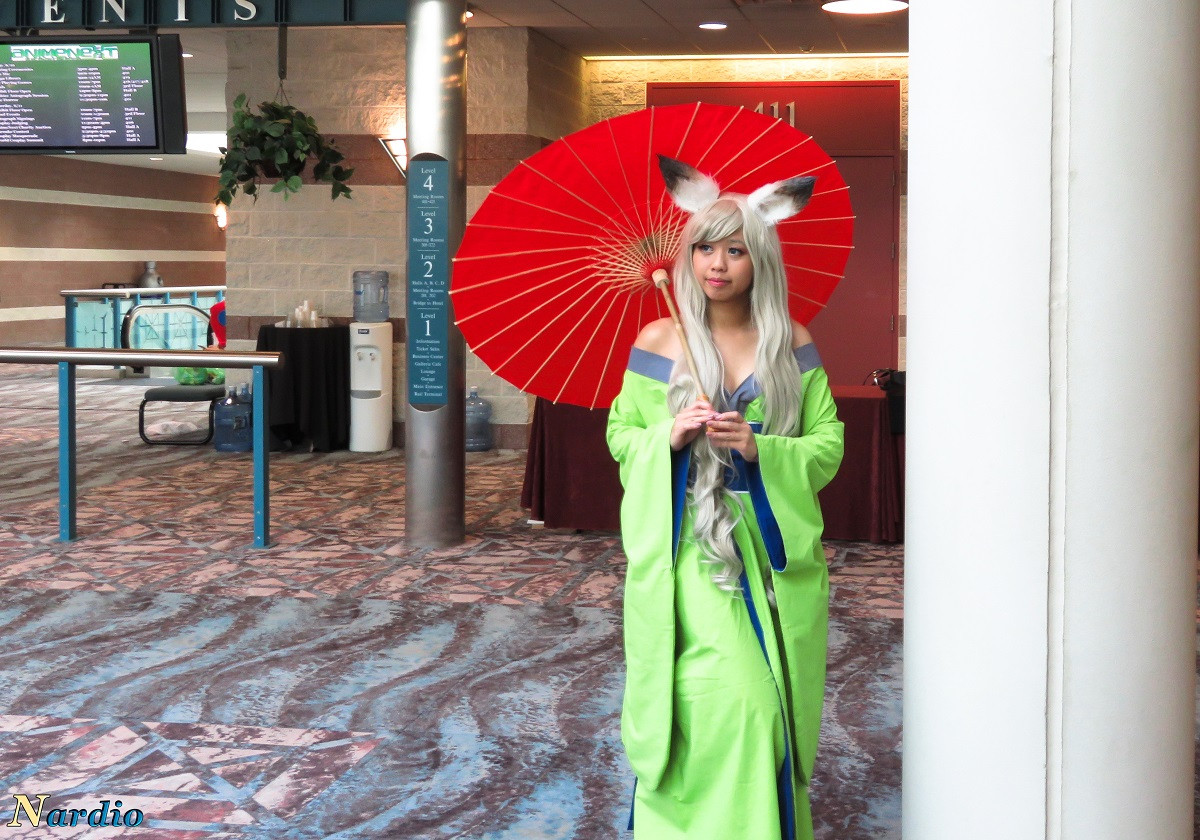 Thank you very, very much Irene for taking the time to share your story. I have to once again thank AnimeNext for having us as press for the event. To find out about AnimeNext check out the links below.
If you enjoy these sorts of posts please try and help us by supporting us on Patreon.