The Nardio Anime Review
KONOSUBA SEASON 2 EPISODE 2 REVIEW
IS IT WORTH YOUR TIME?
YES!
WHAT SHOULD YOU WATCH IT ON?
As far as I know you can watch Konosuba on Crunchyroll.
Check out the trailer for Konosuba's second season here:
WHAT DID WE THINK WITHOUT SPOILING IT?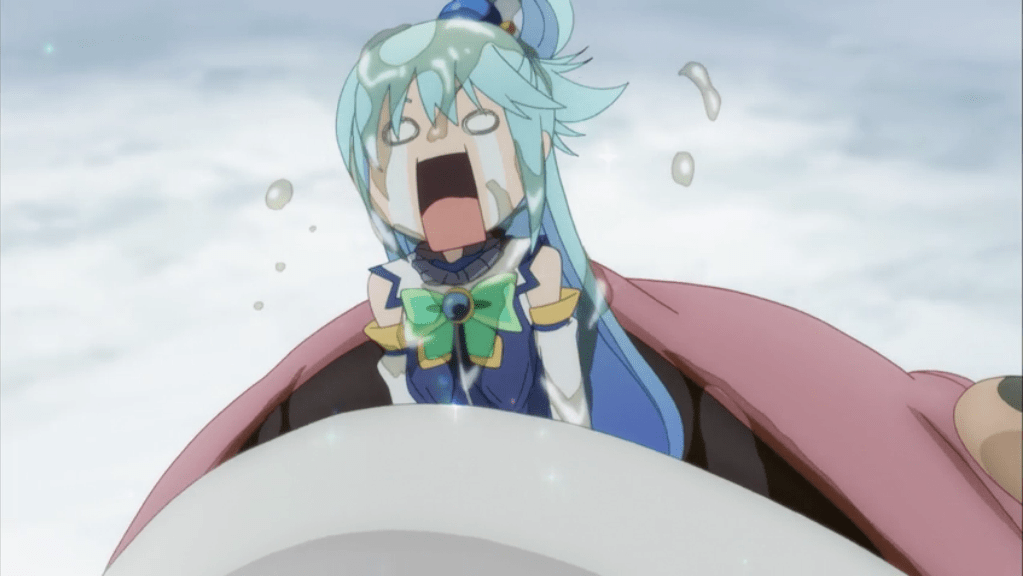 KONOSUBA is a hilarious anime that we loved. The second episode of season two starts off soon after the first and we find our party suffering, freezing, and totally in debt. To make matters worse the first job they get is a call back to season one…. killing giant frogs. Sufficed to say things don't go very well and the results are as usual totally hilarious.
Gods I love this show.
Once again everything about this show and episode is perfection. The art this season seems to be more goofy and less traditional than most modern anime and it works wonderfully. Expressions are over exaggerated and work perfectly considering the hilarious insanity happening. We got a wonderful new character and a kitty.
I still don't think this season is good for new viewers to the show to jump into. There are tons of callbacks to what happened in season one. I really recommend that new viewers start with season one.
The entire episode was hilarious.
YOU MUST WATCH THIS!
SPOILERS
SPOILERS
SPOILERS
Lets chat about this!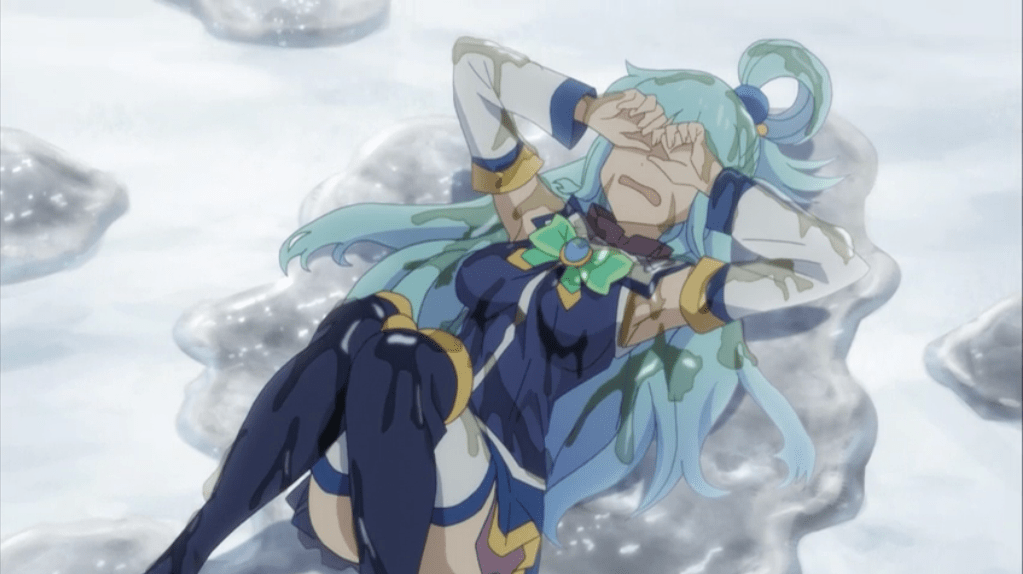 The sheer suffering and horror from Aqua made the episode for me. From near freezing to death and then running away from the frogs and the inevitable aftermath Aqua's voice actress nailed it. It was so damn funny to listen to and watch. The funny thing is the character is normally such a self absorbed mean bitch that it's fun to watch her broken down here and there.
The we get a new rival for our fave crazy demon girl Megumin. I love this. Not only does Megumin get a rival, she also gets a mean lil kitty. It's just great. I have been hoping for some Megumin character development and finally Konosuba has delivered. Her pathetic flashbacks were equal parts sad and funny. I really hope her rival joins the team… I kinda doubt it though, because besides being a little slow and shy, she is way too powerful of a fighter and would easily carry the team…
As much as I was praising Aqua's voice actress, Kazuma voice actor is no slouch. He goes from crazy to serious once again in seconds. His outraged bathroom rant to Megumin was hilarious. I know I'm gushing here but the whole episode was just great. I felt like I was laughing to hard at a few points and had to tone it down.
I love this show.
BASIC INFO