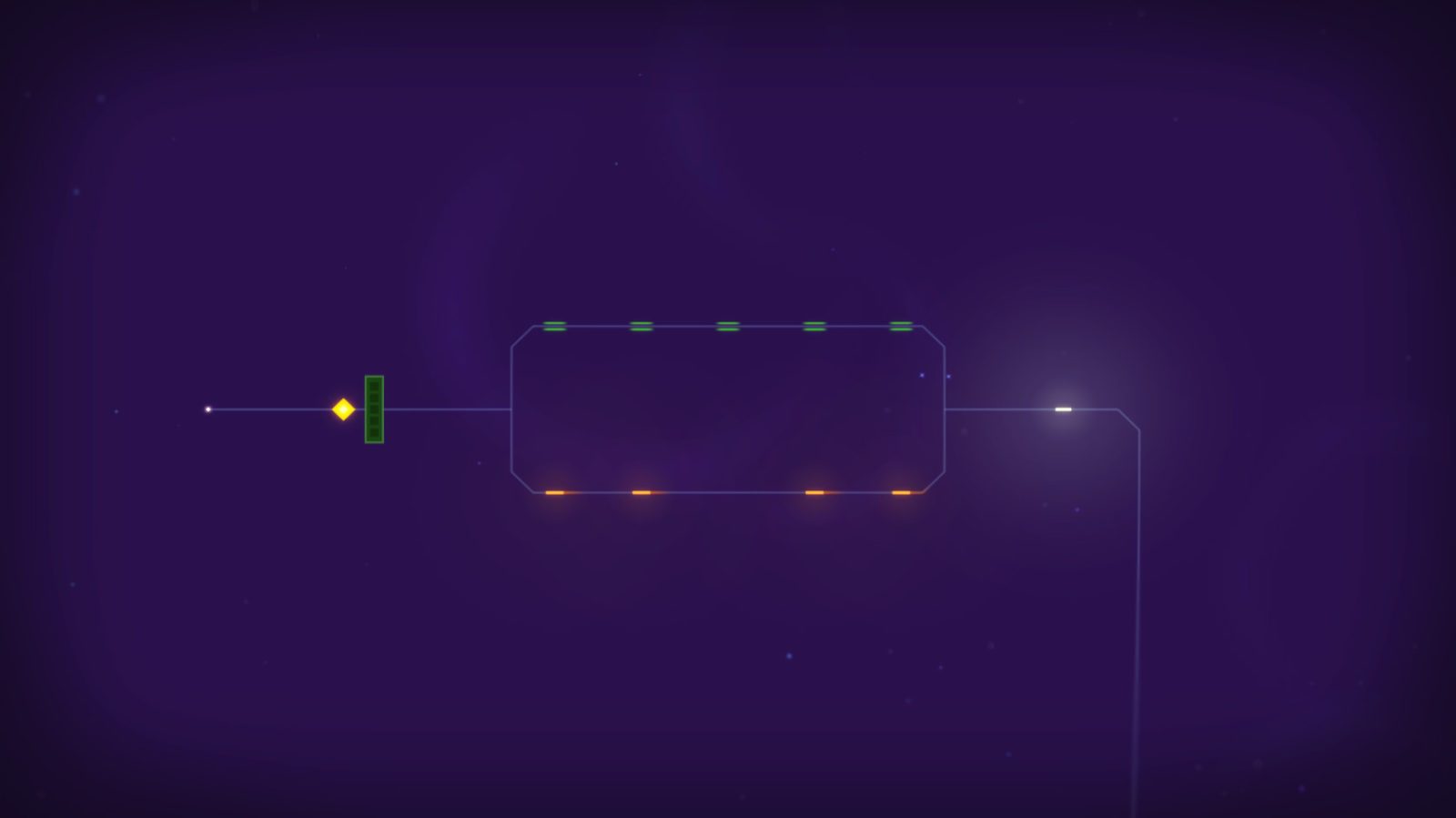 We discovered Linelight at our local PlayCrafting event one night. The developer, Brett, was super enthusiastic about it and we really dug the concept. Rather than focus on flashy graphics, the game takes a minimalist approach not only with its design, but gameplay as well. You need to navigate the main character, which happens to be a line, through a series of deceptively simple looking puzzles. Naturally as you progress, the puzzles get more difficult, but they're never impossible. It's currently on sale now on Steam  and PS4 for $9.99 so pick up your copy. You can learn more about the game below:
Press Release:
Another reason why 2017 is going to be way better than 2016: the minimalist puzzler LINELIGHT is finally landing on Steam and PlayStation 4 🙂

Set in a world made entirely of lines, Linelight's 300 levels and six worlds are woven with Zen-like music, rich gameplay mechanics, and elegant design that distill the puzzle genre down to its very foundation:

Take control of a line named "Dash" to explore the puzzles and mysteries of Linelight. The controls are irreducibly simple:

Move.

Activate color-coded switches to create a "bridge." Watch out for red moving lines — friendly in appearance, deadly on contact. Combine familiar gameplay mechanics to come up with one-of-a-kind solutions for exultant "Aha!" moments.

Linelight's simple presentation belies a world of rich complexities and secrets. Keep an eye out for stars, and concentrate to discover secret pathways that expand the scope of your journey. Can you stay cool, keep Dash safe, and follow the path to its ultimate end?

DEVELOPER QUOTE
Brett Taylor (founder and lead designer, My Dog Zorro)

"My goal was to take simplification to the extreme (initially for the fun design challenge), but eventually because that's where the most beautiful possibilities dwelled. The real meat and joy in puzzle games is when players have all the information they need, and every puzzle in Linelight skips straight to that moment. No fluff, no filler. Just puzzle-solving ecstasy. I hope you have as much fun experiencing Linelight as I did creating it."

KEY FEATURES

Bask in the soft glow of a world made out of straight lines.
Experience 6 hours of pure, unadulterated gameplay.
Solve more than 250 unique puzzles across 6 unique worlds.
Enjoy a Zen-like, ethereal soundtrack, and enter a state of flow.
Explore the intricacies of each world to uncover secret challenges.

ACCOLADES

Gameacon 2016 – Game of the Year – Winner
Bit Awards 2016 – Rising Pixel – Awardee (for the studio, My Dog Zorro)
Bit Awards 2016 – Best Style – Nominee
Bit Awards 2016 – Best PC/Console Game – Nominee
IndieCade @ E3 2016 – Official Selection
PAX East Indie Minibooth 2016 – Official Selection
Different Games Conference 2016 – Official Selection
IndieCade 2016 – Game Tasting Spotlight Selection
PlayWell Winter Arcade 2016 – Official Selection
The following two tabs change content below.
Jasmine Greene has been a freelance writer for over four years with experience in video game, book and movie reviews. She lives in Manhattan. Nardio is her second of hopefully many (successful) web ventures. When she is not working as an executive assistant or at Nardio, Jasmine volunteers at Kitty Kind so that she can get her crazy cat lady on.
Latest posts by Jasmine Greene (see all)