The Nardio Visual Novel Review
IS Winter Novel WORTH YOUR TIME?
Yes it is!
WHAT DID WE THINK WITHOUT SPOILING IT?
Winter Novel is an interesting visual novel that really captures the feeling of dealing with life as an adult.
Once again this is a visual novel that I had no idea what to expect when I started. I sorta remember buying Winter Novel when it came out because it looked interesting and then quickly added it to the backlog and moved on with life. I love doing this now. Whenever I pop open one of these visual novels, I have no idea what to expect and damnit that's the best way to enjoy them. All I knew about this game was it had a quirky art style, and it was short. What I got was a wonderfully imaginative art style that worked really well. Even better I also got a story that was engaging and evocative. Winter Novel is a kinetic visual novel, so there aren't any choices to be made. Just sit back. A little further. You wanna take in the coo art style. Now relax and lean in to read the tiny font. Yea.
I also got one hell of a unique art experience. I mean look at this! Its ASCII-art! So friggin retro! The cool part is yea, it's sorta gimicky at first, but it works. It works really well. I actually hope to see more VN's take this approach to art.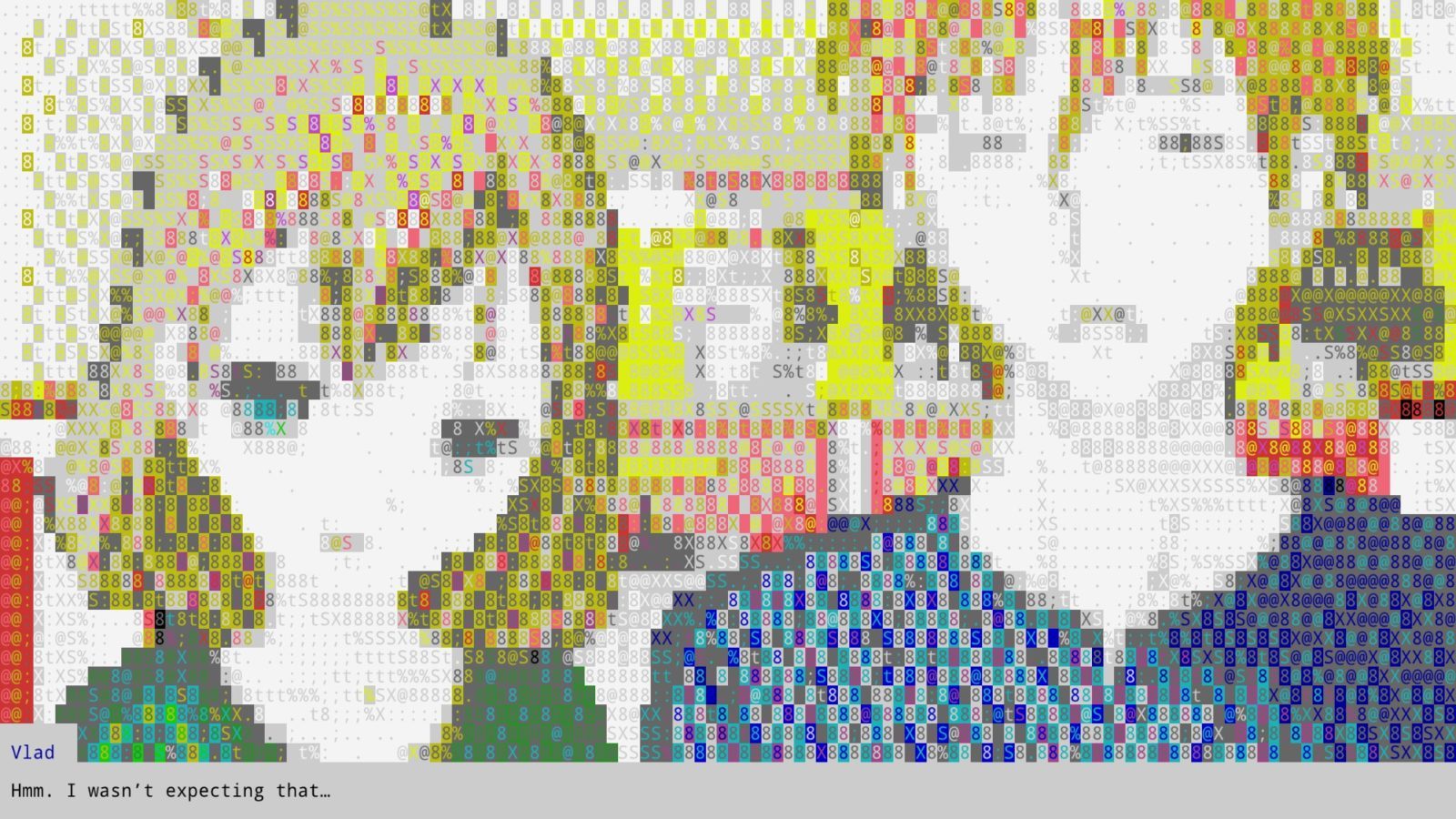 I found myself chuckling many times while playing Winter Novel, not because of anything really funny, but just how perfectly the writer nails that feeling of young hopelessness that happens to many of us. I didn't expect that, and I loved it. I loved it dearly.
There were many times in game that I found myself just reminded of my life. Of my friends lives. It blows my mind just how spot on this is.
Now everything isn't perfect. The phrasing is kinda weird at times. Also ya they could have made the text a bit bigger so I could have sat further back and enjoyed the art a bit better… And that's it. Besides that Winter Novel is perfect.
Yea it's short.
I finished it in 39 minutes. So yea, really short, but it was 39 absorbing minutes that I want to share with people. Seriously, I am gonna buy extra copies of this and gift it out to folks who are interested in visual novels. Winter Novel is like a quality, indie, short movie that you would see at some artsy midnight showing at an indie theater.
I loved it.
Agree? Disagree? Write your comments below
Check out more of our Visual Novel Reviews Here
BASIC INFO & WEBLINKS:
IF YOU ENJOY THESE SORTS OF POSTS PLEASE TRY AND HELP US BY SUPPORTING US ON PATREON.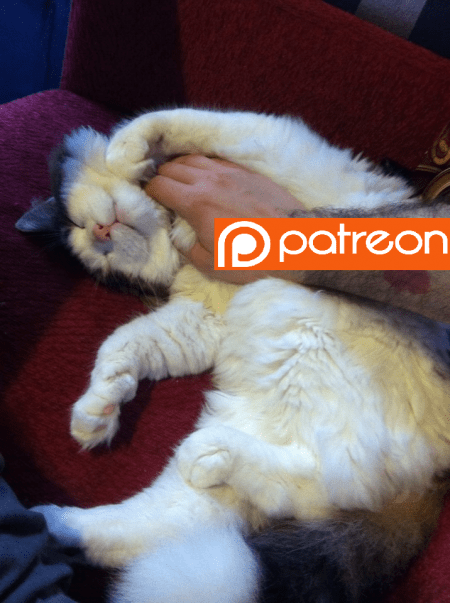 The following two tabs change content below.
Hi I'm Bernardo Español. I'm a guy with way too much energy and not enough free time.
Latest posts by Bernardo Español (see all)