The Nardio Anime Review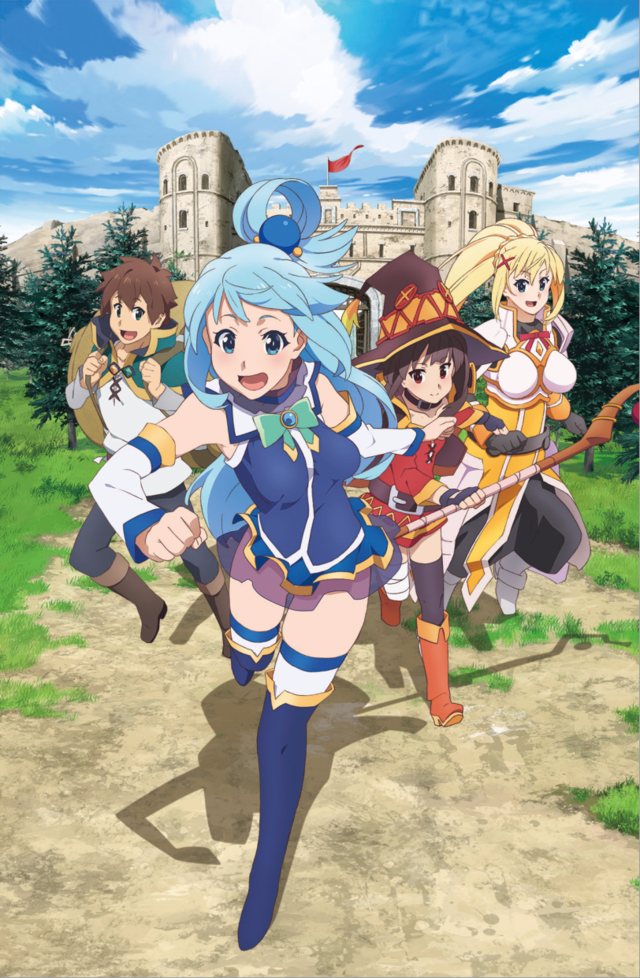 KONOSUBA SEASON 2 EPISODE 3 REVIEW
IS IT WORTH YOUR TIME?
YES!
WHAT SHOULD YOU WATCH IT ON?
As far as I know you can watch Konosuba on Crunchyroll.

WHAT DID WE THINK WITHOUT SPOILING IT?
KONOSUBA is a hilarious anime that we loved. The third episode of season two starts off with our heroes miserable and near starving. Out of desperation they take on a quest in a dungeon to try and make some quick cash. Of course hilarity ensues.
This was a great episode. While there were a few callbacks to last season, episode three was it's own story. That makes me happy because while I enjoyed them, episode one was almost totally a recap episode. Granted a hilarious recap episode, but a recap episode non the less. Episode two was a call back episode that mirrored season one episode two. I was starting to worry that Konosuba season two would be a weird mirror version of the first season,thankfully episode three put those fears to rest.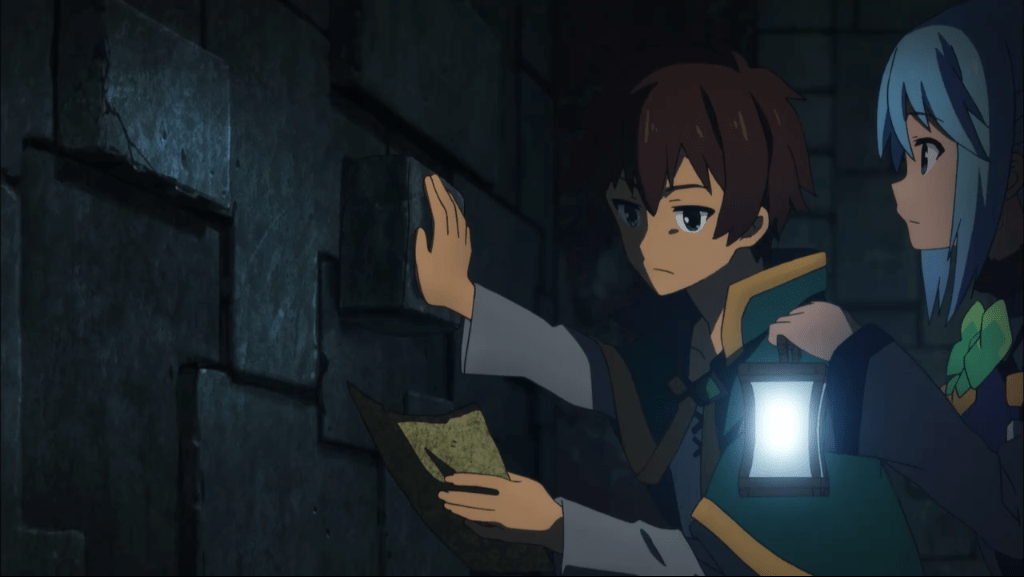 This episode has our heros Kazuma and Aqua spending most of the episode alone together and its just magical. These two still don't like or respect each other much and it still works. I realized that there hasn't much alone time between the two characters and thankfully the disliked/dependacy mechanic they share with each other is still marvelous and hilarious.
Season 2 of Konosuba is shaping up to be even crazier than the first.
YOU MUST WATCH THIS!
SPOILERS
SPOILERS
SPOILERS
LETS CHAT ABOUT THIS!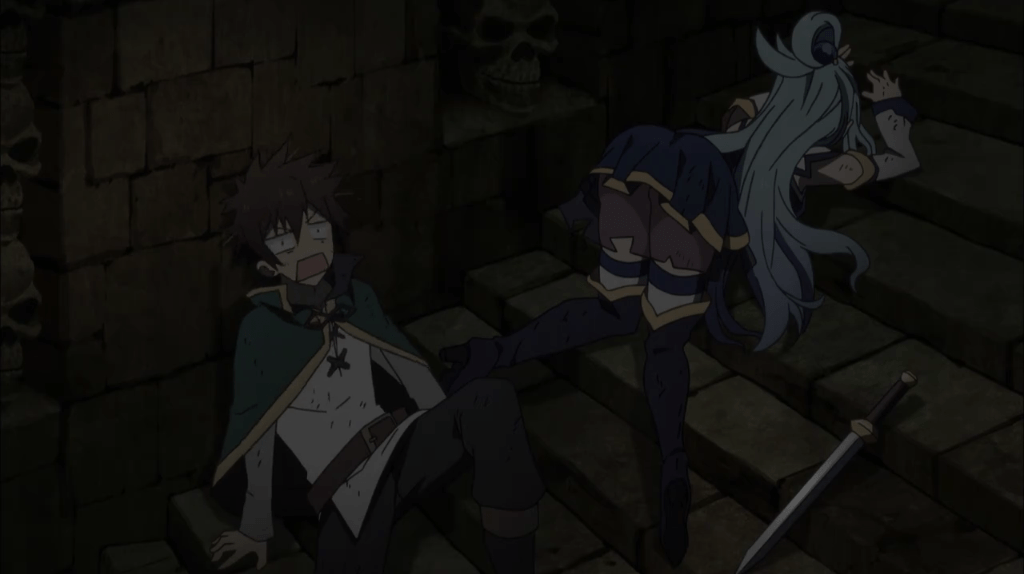 There is something about Aqua suffering that just makes me laugh. Maybe it's how way over the top the voice actress is when she is miserable. That and the extra crazy animated faces this season and I am in Aqua suffering heaven. Its also great how she can go from high and mighty cocky self important jerk to shamelessly crying and begging in a second. It's kinda nuts.
I'm sad we don't get much Megumin time and Darkness is still out of the picture, but these two needed some more time together and the show didn't disappoint. I love how in the end Aqua surprised everyone and was super nice and godlike for a bit. It was so weird to watch I felt as weirded out as Kazuma was.
I love this show.
BASIC INFO