Nardio Cosplay Adventures
INTERNATIONAL COSPLAYER INTERVIEW
It's cosplay Wednesday time. For this, the month of our five year anniversary, I wanted to expand our cosplay coverage to amazing cosplayers around the world. Just like in our regular cosplay interviews, I looked for talented cosplayers whose works made me say wow and spend time admiring their pictures and talent. This month I have a wonderfully diverse group of cosplayers. I am proud of each and every one of these interviews and delighted to share their stories and work.
It is my great honor and pleasure to present our second international cosplayer interview – Sanne's Cosplay from the Netherlands. When looking for talented international cosplayers, I stumbled upon her work in progress World of Warcraft Stormwind Guard armor and I was floored.
It is amazing. I was, and still am, totally wowed by that magnificent cosplay. I knew right then and there that I had to interview her. After checking out more of her cosplays on her Facebook page I found she is a relatively new cosplayers. That said, the cosplays she does have are great. I feel like I found a budding talent who is rapidly growing and getting the attention she deserves. It is my absolute pleasure to share this interview with you. I hope you all follow my lead and keep an eye on this talented cosplayer on social media.
I hope you all enjoy this interview as much as I did.
Enjoy my friends!
Sanne's Cosplay
Can you please introduce yourself and tell us where you're from?
Hello, my name is Sanne from Sanne's Cosplay. I'm 26 years old, and I'm from the Netherlands.
What got you into cosplay and can you tell us a bit about what your first experience was cosplaying?
I always loved the world of cosplay but never lived it until about three years ago. My first step into the world was when someone invited me to a fantasy fair. I immediately loved the feeling of it. Everyone was so relaxed and proud of their cosplay and costumes. It felt like a big family that I wanted to be a part off. And so I began my first cosplay.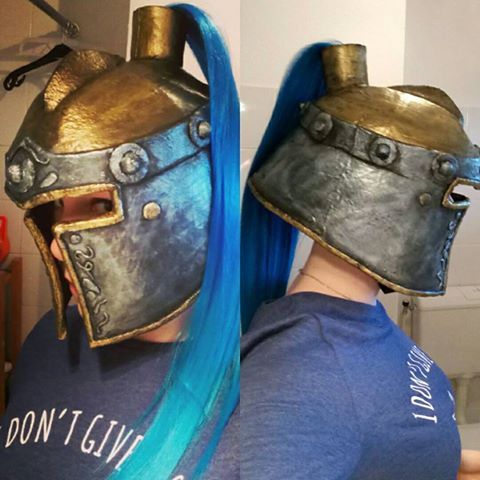 What do you like about cosplay?
I like the fact that you can be how you want to be. You can put all your creativity in your work. I also like the people who see you, and they see you as a hero, a beloved character and like how you cosplayed the character. The reactions are very heartwarming.
What was the first convention you attended?
The first time I showed my cosplay was at Elfia. It is a big fantasy fair in the Netherlands which takes place twice a year. It is a whole weekend. My first convention was Dutch Comic Con. It's new in the Netherlands, and this March will be the 3rd year.
How often do you cosplay?
I only cosplay at cons or fairs.
How many conventions do you try to attend every year?
I try to go to every event there is, but that's a lot of time and money besides that I have two jobs. I wish I could go to more.
What do you like about going to conventions?
It is a big fun family reunion. It's a wonderful place where you can talk to people who have the same interests as you do and nobody thinks you are strange because of your shared hobby.
Are there any cosplayers you admire?
I don't have a cosplay hero, but there are tons of people who I admire for their cosplay craftsmanship. They give me wonderful ideas for costumes. Which I work hard to bring to life.
Do you have any fond memories of cosplaying that stands out?
The first time my sister and I cosplayed was at Elfia. We were cosplaying Cosmo and Wanda from Fairly Odd Parents. It was a very easy first cosplay, but I worked hard on the details. Because of that our first fair was a success. There were tons of people who wanted pictures or a hug. We had never thought that we would get that popular.
You make your own cosplays, how did that start?
My first two cosplays were made out of other clothing that I bought and modified. The new cosplay that I'm working on now is all made by hand. It's made out of foam and worbla. Even though it's not finished yet, I'm already very proud of it.
Cosplay is not an easy or cheap hobby. What motivates you to continue cosplaying when the going gets tough?
It isn't easy. Sometimes I want to throw my sewing machine out of the window or smash my heat gun on the floor. But after some research on the internet and a good nights sleep, I can continue. I have to because I really want to get my cosplay perfect. Like I said mentioned before. I fund my cosplay with two jobs and occasional part-time work.
What materials would you recommend for beginners when making cosplays like yours? Any online tutorials you would like to link to?
I recommend foam and worbla. I know a lot of people who only use foam and it works just fine. I've found that worbla makes the piece extra strong and looks even better. Unfortunately it's not cheap. For tutorials, I searched on Youtube and also Pinterest is my best friend.
Are you a gamer? If so what games do you enjoy?
Yes! I play online games like World of Warcraft, Elder Scrolls Online, Overwatch, Minecraft and even Maple story.
Are you an anime and/or manga fan? If so what do you like?
Yes! really like anime and manga. I watched Dragon Ball, Dragon Ball Z, Naruto, Elven lied, Hellsing, Lucky Star, Clanned and a lot more. I also own Dragon Ball Z and Naruto mangas.
What do you do for fun when you aren't cosplaying?
Well, I'm a creative person, besides my making cosplay, I like to paint and craft. Gaming is also a hobby of mine.
What cosplays are you hoping and or planning on doing this year?
I'm looking for something new, something a bit more girly. All my cosplay costumes have been male, so I was thinking of Jaina Proudmoore (World of Warcraft) or Mei (Overwatch).
What encouragement would you tell someone who is shy and nervous but wants to get into cosplay?
You don't have to be scared, the world of cosplay is a good one. Yes, some people will say that your cosplay is not good enough. But there are also lots of people who will love and admire you for your costume and work. You just have to do it. It will be scary at first, but you will see the happiness in it soon enough.
What advice would you give someone who just started cosplay?
Don't stop! It is a fantastic hobby, good for your creativity and your social skills; there will be a lot of people who will want to talk to you. You will make friends!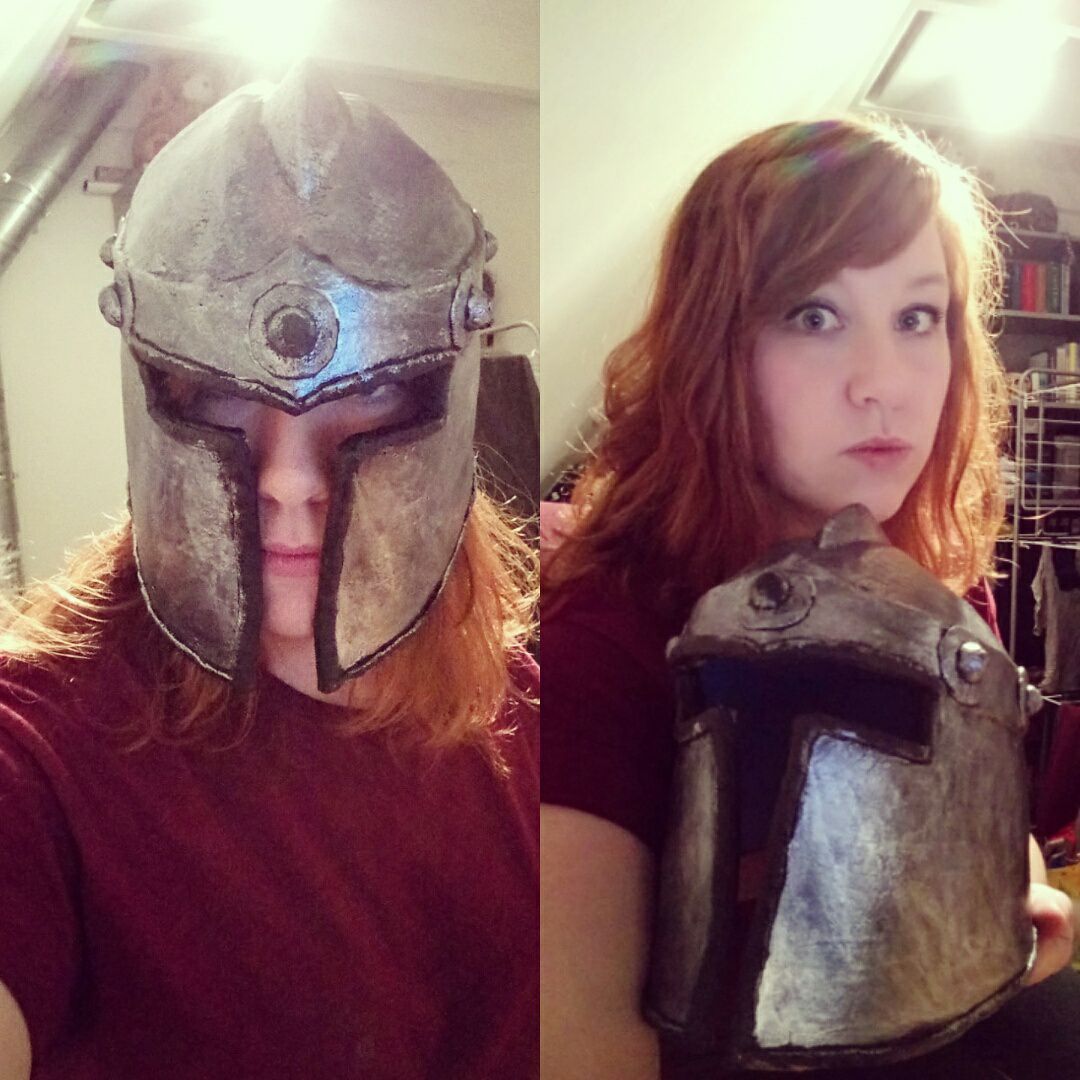 What draws to want to cosplay certain characters? What do you avoid cosplay wise?
I like fantasy characters, but I want to make sure it fits me. I'm not a fan of characters with too much exposed skin.
How do you go about creating a costume when you have decided on what to do? Do you have a regular plan by now or do you wing it?
I scour the internet for information and pictures so that I can see every detail. Then I make a list of the costume parts and then a list of materials I'd need. If I know what the materials are I compare prices online to help minimize costs. After that, it's a mess because I never know where to start.
What book/movie/show do you recommend everyone experience?
I would go for a YouTube channel. Is from Kamui Cosplay, she is very good!
What conventions are you planning on attending this year?
I am going to Dutch Comic Con, Fantasy Fair (Elfia). I hope to go to Animecon, Xmascon and First Look.
Tell us something interesting about yourself.
I work as a cook at a restaurant. Not everybody knows that. I love to learn more techniques for my cosplays. I'm not afraid to try something new. I can't keep things organized, my room(workplace) is one big mess. I hope that one day I can have a big, nice workplace and do this for a living.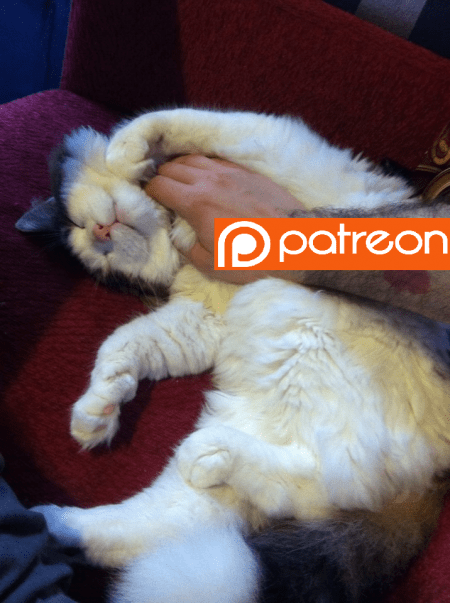 The following two tabs change content below.
Hi I'm Bernardo Español. I'm a guy with way too much energy and not enough free time.
Latest posts by Bernardo Español (see all)