Nardio Cosplay Adventures
Hey all, Bernardo here. We started covering cosplay last year at Katsucon and fell in love with the community. After that we decided to make it a regular feature on Nardio. After going to some more cons, we figured we would bring in some new voices to provide you guys with an inside look into cosplay and the people behind it. So we've brought on some guest bloggers to cover their experiences and journey. Our first cosplayer is SpookySurgeon who we interviewed at DerpyCon. Her craftsmanship and upbeat personality impressed me, and I thought she would be a perfect fit for this new series. So here we are. This will be the first of a two-part series about her first KatsuCon. This chapter of the story is all about her pre-katsuCon experiences.
The Hopeful Beginning
by SpookySurgeon
A little bit after my birthday in November my partner, Toastyboxx, and I decided we were going to go to Katsucon for the first time together this coming year. We had already missed most of the deadlines for ticket purchases, so we ended up getting a weekend pass for $70 right before pre-registration closed entirely. One crisis averted, or so we thought.
Since we're stuck in "Idol Hell" most of our cosplans were from Love Live. Nico and Umi are our favorite girls, and we really loved the Arabian Nights set but since it is so detailed, we both decided that buying them would be best since there are so many details we wouldn't be able to make ourselves. For Sunday we decided we would be Kanan and Dia from the new Love Live series and the Aquarium set was new and cute. I reluctantly agreed to cosplay Lux on Saturday, mainly because I don't play League of Legends anymore and know virtually nothing about the characters, but the designs were beautiful. I'll also cosplay almost anything with Toasty, so it was hard for me to say no. The only day left to plan was Friday.  It's rare Toasty and I don't cosplay a duo, so when deciding our lineup, we had some difficulty balancing my schedule of full-time school and work, plus cosplay. We had a ton of ideas, but when realizing our time frame, some of them had to be scrapped, like the NGE plug suits. I would have liked to cosplay Mei from Overwatch, to go with Toasty's D.Va. Unfortunately, the amount of effort I would have wanted to put into that cosplay could not be done in time. Not when including all the other outfits I decided to make. I know if I rushed it I would have felt unsatisfied. I finally decided on Pidge from Voltron because I felt confident in my foam crafting abilities, and there was very little to sew, so it balanced out with my other projects.
We heard all the horror stories of #katsucrunch and decided on our lineup ASAP so we could get started early to avoid the stress. That worked for about two weeks. We bought fabric, and I got half of a skirt finished and the base of another cosplay done. Over the weeks after posting our lineup on Instagram, other cosplayers wanted us to join their groups, which was great, but only locked us into our commitment of making each new cosplay.
After the initial energy of us going to Katsu died down, weeks turned into months of procrastination, and minimal progress. This wasn't anything new as a cosplayer, but we had yet to realize what we really signed up for.
The Dreaded Crunch
So like every con, the pressure wasn't on until the last minute. In our case this was about mid-January, meaning only a month before Katsucon. The second I realized the date, I looked around and saw almost nothing done. The anxiety kicked in, and I started to make most of my Paladin armor and began the true monster, Magma Lux. Remember how I said I was confident in my crafting? That went right out the window. I have made smaller armor pieces in the past but never a full suit like this and there were no blueprints. Magma Lux was even more challenging because not many people have made the cosplay, let alone something similar. Despite drowning in Eva foam and Worbla, I was quite proud of my finished efforts, considering I made them from pretty much nothing.
What little time I did have, I managed quite well. Any spare time I had between work and school went to crafting. I would spray paint my armor and props quickly before my 8 am class, depending on what time I'd get home I could work for about 7 or 8 hours before needing to go to bed (usually around 2 am.) Sewing and crafting around work days were a little easier if I woke up at 10 am I could work on cosplay until about 5 pm before I had to go go to the store for a closing shift and then craft until 2 am again. Despite having minimal time to finish four new cosplays, plus a commission I agreed to do, things weren't at their worst.
To be honest, if I only had to tackle one of these projects it wouldn't have been so stressful. The amount I had to do in the time left is what caused the almost paralyzing anxiety. This particular bout of con crunch made me promise to myself that I would never try to complete this many new projects in such a short amount of time.
Rock Bottom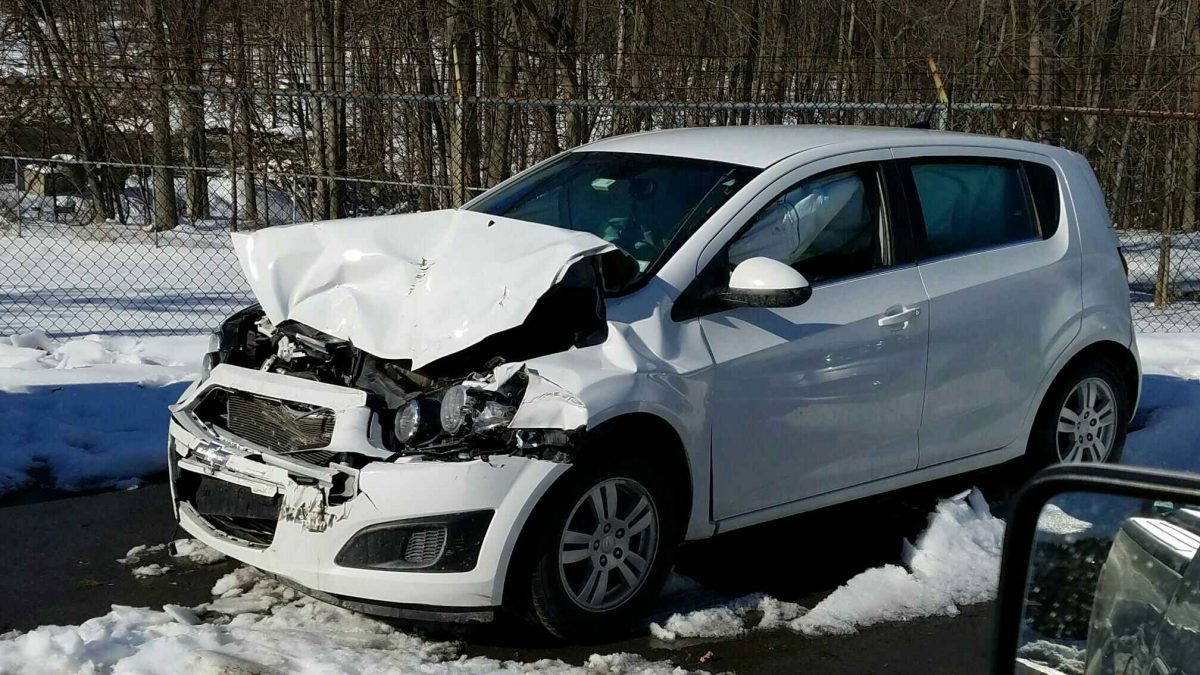 The lowest point of my pre-Katsucon experience came two days before we were set to leave. On February 14th, I got into an accident and totaled my car. Among some cosplayers and stressed out teens, death is kind of used as a punchline for a joke. I remember thinking that morning nonchalantly, "If I die before this con, all my hard work will be for nothing." I'll spare the details of the accident, but I'm honestly lucky to be alive (and also pretty lucky no one else got hurt.) Between that and neither of us having our cosplays done, it looked like the universe was telling us not to go.
I was under a lot of sedatives until Thursday morning, which meant no driving or operating machinery, which meant no sewing! I was ready to call it quits on the last cosplay I had planned because the other two were essentially done, and I could do little more than sleep off the pain.  Luckily Toasty came to the rescue and helped finish the commission and my outfits, while still working on her own. Plus we were able to stay in all the groups we planned for!
All wasn't rainbows and puppy dogs just yet, though. We still had the issue of actually getting to Katsu. Toasty notified our friend about the accident and she rearranged her schedule to give us a ride, but then her car broke down as well! The two days before the con were very stressful trying to figure things out, but I was able to borrow my mom's car for the weekend. And thus, we were on our way to Katsu around noon on Thursday, and I was behind the wheel again for five hours.
I promise the story gets better! Our amazing experience at Katsucon really made up for the horrible days right before it. Stay tuned to hear all about the ups and downs once we actually got to National Harbor!
Check out the next part of this story here!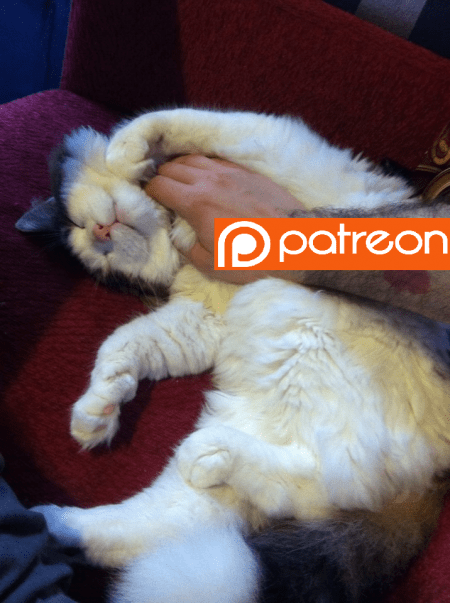 The following two tabs change content below.
spookysurgeon
New York novice cosplayer apart of the cosplay duo TwoMoonsCos
Latest posts by spookysurgeon (see all)