The Nardio Review
 
IS Boor WORTH YOUR TIME?
Ehh not really.
WHAT SHOULD YOU PLAY IT ON?
PC only on Steam.
HOW IT PLAYS AND WHY IT FAILS:
Boor is a mostly boring game that picks up a bit of steam here and there and then just gets cheap.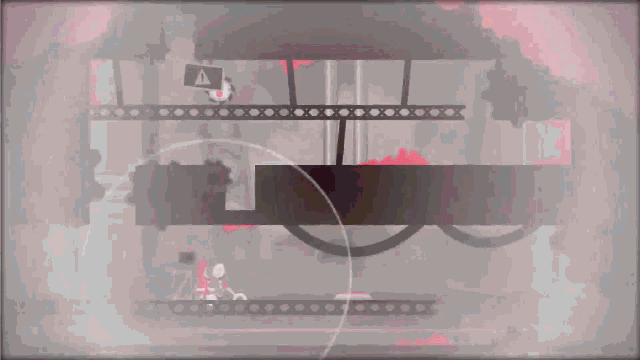 Puzzle platforming games have an interesting line to walk. The have to challenging but not cheap. The challenge has to ramp up, but not feel cheap or a hitting a brick wall. On top of all of that they have to get the platforming elements right. These are tricky games to make. When done right they are amazing and engaging, when they are done wrong they end up not being finished.
I'm 82 levels in and I quit.
Considering that the Boor prides itself on having over 80 levels that means that I made it just about to the end and gave up.
Yup, Boor just was not fun for me. It had moments of cleverness, quite a few of them actually. The art style was sort of interesting,but animation was poor and the enemies were lacking in variety. Boor was more boring and frustrating than fun. The story was dumb and made no sense for most of the game. The character you controls movement is painfully slow. The levels go from super easy, to punishing and luck based in the end. I gave up and I'm OK with that. This isn't to say that Boor is a bad or horrible game. It just wasn't very engaging.
Boor felt soulless and kinda half-assed.
It was ok for a few hours with some breaks in between. Sure there were some interesting moments that helped keep me playing, but the final act of the game just got cheap. To make matters worse the levels went from single room puzzles to multiple room puzzles that felt frustrating and luck based. With a character that moves painfully slow the game just felt unnecessarily punishing towards the end.
The enemies I had to deal with in game were painfully lacking in variety and the games puzzles felt lacking most of the time as well. Again there were some good parts here and there, but without a story to hold it together this experience was just forgettable. I tried coming back to the game a few times, but level 82 is the game breaker for me.
Is it worth it? 
Meh…. Not really.
I just sat through most of it while bored. Sort of like a bad movie rental or  To be completely honest, I forgot I bought the game myself and thought I got the game from a publisher and felt obligated to try and finish it. Had I remembered I paid for the game myself I might have just stopped less than an hour in and ask for a refund. Boor was boring.
Agree? Disagree? Write your comments below
BASIC INFO:
Single Player
Controller Support
Steam Trading Cards
Steam Achievments
WEBLINKS
I don't like it enough to recommend it.