Nardio Visual Novel Review
IS Sounds of Her Love WORTH YOUR TIME?
No
WHAT DID WE THINK WITHOUT SPOILING IT?
Sounds of Her Love is boring and badly written.
Sounds of Her Love was a chore to read. A slow, frustrating and disappointing chore to read. The writing was so bad I was never able to become invested in the story at all.
The protagonist talks to you. the reader. as well as to other characters. This happens so often it kept me ripped out of the experience and annoyed the entire visual novel.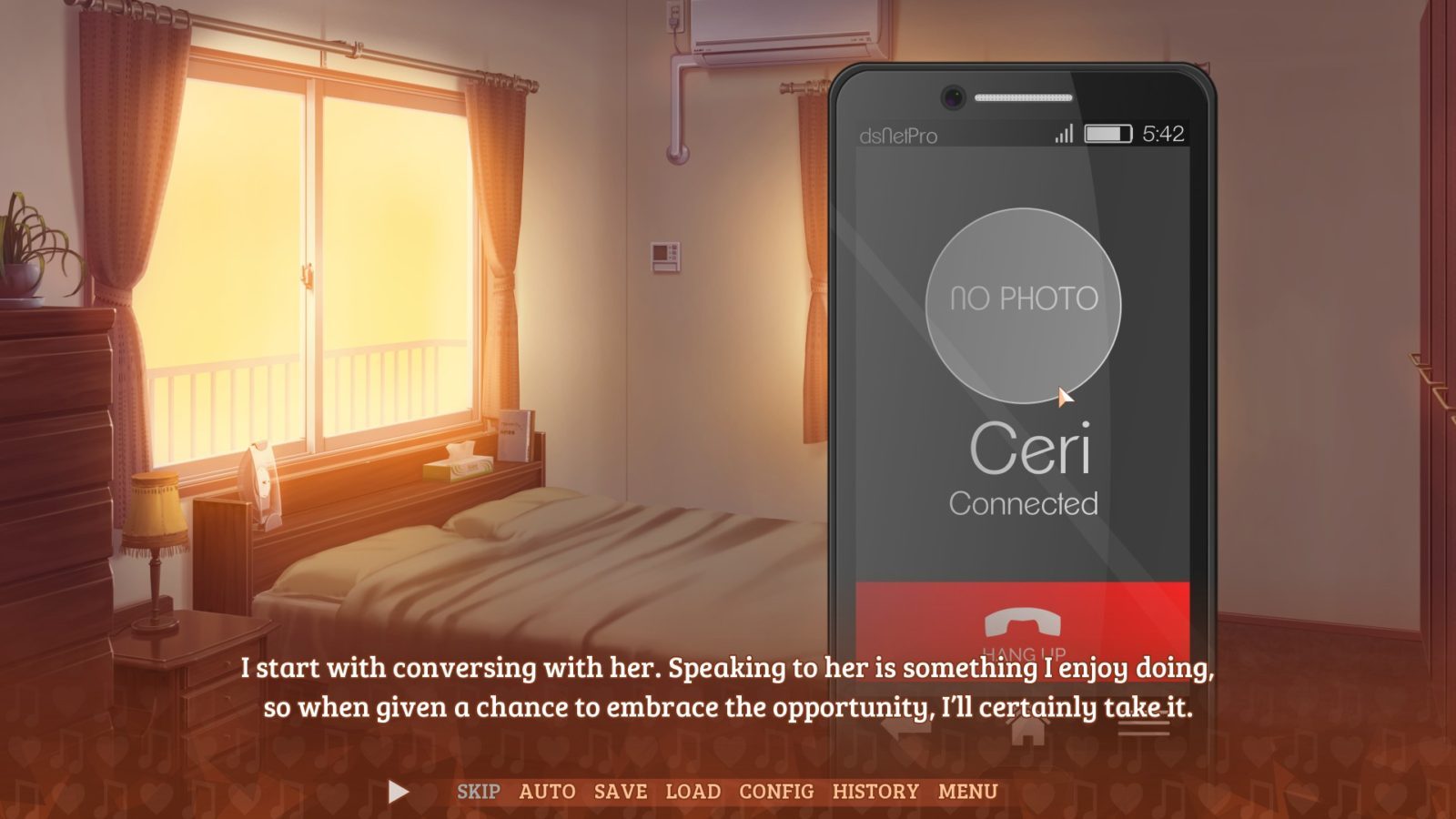 The way the characters speak to each other is also totally unnatural. Finally, the story is just boring. Besides being hard to read it's no fun to read or listen to. The voice actress that voices the love interest is talented, but her script is horrible. It's like hearing someone with a nice voice nervously read a phone book.
The art side of the visual novel also fell flat. Decent backgrounds, but the rest of the visual novel fails from there. While the original love interest looks ok to start, every other picture of her is just bad. Sounds of Her Love only has one visible character in the visual novel so that was also really disappointing.
The music was ok, but honestly, it was more enjoyable when I would tab out and use it as background music when I often got bored and browsed the internet.
As usual for my visual novel reviews, I just picked what I had and didn't bother to look at what it was. In this instance, I found myself very disappointed. This was a vapid experience that should have never made it onto Steam. Thankfully after looking up the visual novel, it was free! So while it was a painfully boring experience, it was a painfully boring free experience.
Avoid this.
Agree? Disagree? Write your comments below
Check out more of our visual novel reviews here!
BASIC INFO & WEBLINKS:
I'm not promoting this mess.