Nardio Cosplay Adventures
Mira Scarlet
Can you please introduce yourself and tell us where you're from?
I am a self-taught seamstress based in the US whose main inspirations stem from anime, video games, comics, and fashion.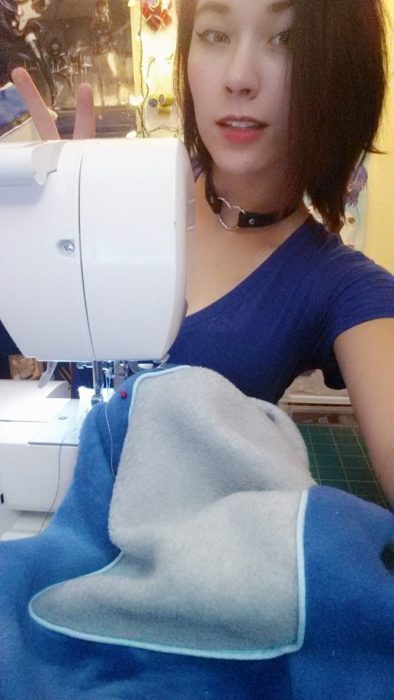 What got you into cosplay and can you tell us a bit about what your first experience cosplaying was like?
My very first experience cosplaying was just wholesome fun as a child growing up loving Sailor Moon and everything else on Toonami, and then in middle school, I attended my first convention and cosplayed as Tifa Lockhart and Edward Elric. It wasn't until about 2012 that I was inspired to being making my own costumes from scratch because of the Spiral Cats Team and their Diablo III cosplays. From that point on I started teaching myself all that I could and I absolutely love the art of cosplay!
What do you like about cosplay?
I get to show my love for a character, meet other fans of the series, and feel really pretty with all the makeup and work I put into the costume itself. I also really enjoy getting into character and doing photoshoots to really bring the character to life! There are so many aspects of cosplay that are so fun!
What was the first convention you attended?
Anime Weekend Atlanta
How often do you cosplay?
I don't get the chance to attend many conventions but I do like doing most photoshoots outside of cons, so on average, I cosplay at least once a month since I am always working on something new.
How many conventions do you try to attend every year?
I never have a set number, I just try and make it to whatever I am able to make! Usually, it is about 3 cons a year
What do you like about going to conventions?
Seeing my friends, meeting new people and getting all dressed up and showing off all the hard work I put into my cosplays, and of course kigu partying at night!
What are your thoughts on the cosplay community?
Overall, I love it, at least the community I know. There will always be drama somewhere but the ones that I know are passionate, talented and very kind and supportive to one another!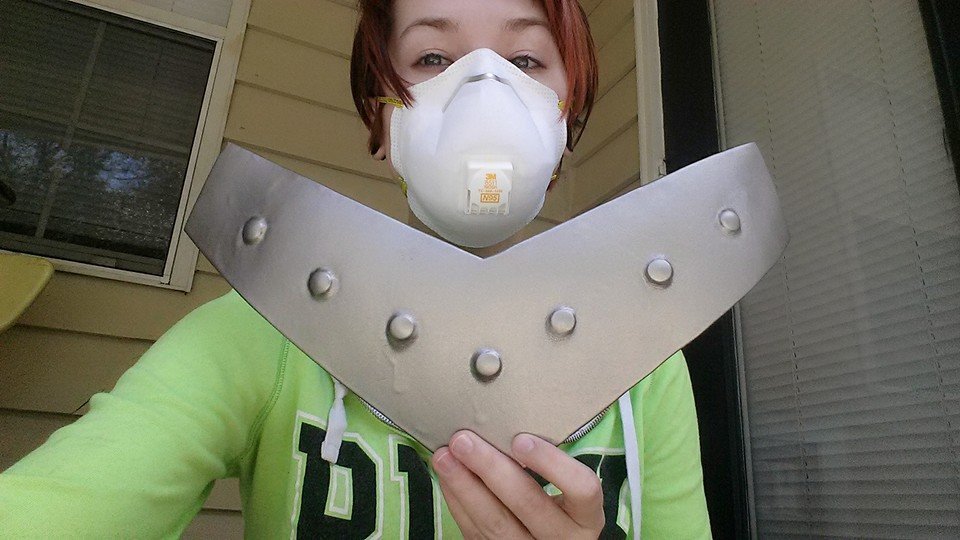 Cosplay is a hard and expensive hobby, how do you stay motivated when the going gets tough?
I am constantly motivated to make something new and will work with what I have if needed. I have stockpiled enough materials over the years to be set for a while haha as long as I can sew then my cosplay list is long enough to always have something to make out of whatever I have on hand!
What cosplays are you hoping and or planning on doing this year?
I am hoping to do Saber from Fate Zero, Gentiana from FFXV, Guardian of Time Cia from Hyrule Warriors and many more!
What advice would you give someone who just started cosplay?
If you make your own costumes, DO NOT RUSH THEM! If you get frustrated, take a step back before you keep going. Cosplay can sometimes be really stressful, especially if there is a deadline for a convention, so try not to overwhelm yourself.
How do you go about creating a costume when you have decided on what to do? Do you have a regular plan by now or do you wing it? 
I try to sketch out the costume I am planning first, front and back, to help me get familiar with the details (or create them if it's an original design). Then I look for commercial patterns that I can modify, I much prefer altering patterns than designing them from scratch but sometimes that's what you have to do! Once I have my pattern I create a mock-up with cheap fabric like muslin, make any fit changes I need, then I begin working with my nice costume fabric! That tends to be my process but I sometimes do just wing it haha
Speaking of money, you are on Patreon to support your cosplay and streaming. Can you tell us a bit about it?
Patreon has been a great way to offer special goodies to the ones that want to directly support my work as an artist and it has helped me grow immensely! Thanks to Patreon I have been able to get a camera, materials, and tools for costumes as well as upgrades for the stream itself! Patreon is a lot of work but I think it is very much worth giving it a shot.
What conventions are you planning on attending this year?
I am cutting out most conventions so I can put most of my time and money into my craft as well as improving the stream. The only conventions I am planning to attend this year are Anime Weekend Atlanta and possibly Momocon. I have a better chance of attending more cons in the future if I am invited as a guest!
The following two tabs change content below.
Hi I'm Bernardo Español. I'm a guy with way too much energy and not enough free time.
Latest posts by Bernardo Español (see all)