Nardio Cosplay Stories
My first cosplay contest at Dutch Comiccon
By Sannes Cosplay
Dutch Comic Con has been around for 3 years now. I attended every year but this year was my first time in a big cosplay and in the cosplay contest. Or I should say, this was my very first time in a big cosplay anywhere.
Dutch ComicCon or DCC is one of the most popular cons in the Netherlands, it is not that old but already quite big. It is a weekend convention that has about 30.000 people visit the event.
For me, there were no problems at all traveling convention. An amazing thing about living in the Netherlands is, its small so you never have to travel far to reach your destination.
That said, you would think there was no stress for me at all right?
Well, I happened to mistakenly drive the wrong direction, and my navigation kept telling me to drive 20 more minutes. So yeah, there was quite a lot stress. I was on a tight schedule but thankfully I made it on time.
I started working on my armor in July 2016. Luckily I finished my cosplay in time. It was the first time I worked with foam and worbla so it took me a while to create everything.
Thankfully, even my props were on point and we were ready to go. The helmet and the sword were a pain in the butt, it took me three attempts to make those parts.
Thanks to youtube, a lot of imagination and persistence they turned out just the way I wanted.
Unfortunately, I could only attend the event on Saturday. I had no time to go on Sunday even though I would have loved to have gone.
With two big bags of armor parts and props, I walked into the convention hall. There was somebody that was waiting for all the contestants, with a group of cosplayers we entered the con early so we could make sure we had enough time to change into our costumes for the competition.
Backstage there were some fitting rooms where we could change into our costumes. The organization gave us some bags of water and candy which was really nice. Everyone was nice to us and wanted to help us out with any and all questions we might have had. Everything was handled by Team Chaos Cosplay.
Next step was the photo shoot!
After that the prejudging.
The three judges were: BakkaCosplay, Enji Night, and Leon Chiro
I was a bit nervous as I entered the room for prejudging. but the judges were really nice and seemed impressed when I told them it was my first cosplay made of foam and worbla. The fact that my chainmail was made out of nonskid sheets blew their minds. After that it was time to go on stage, I was so nervous my heart felt like it was beating out of my chest.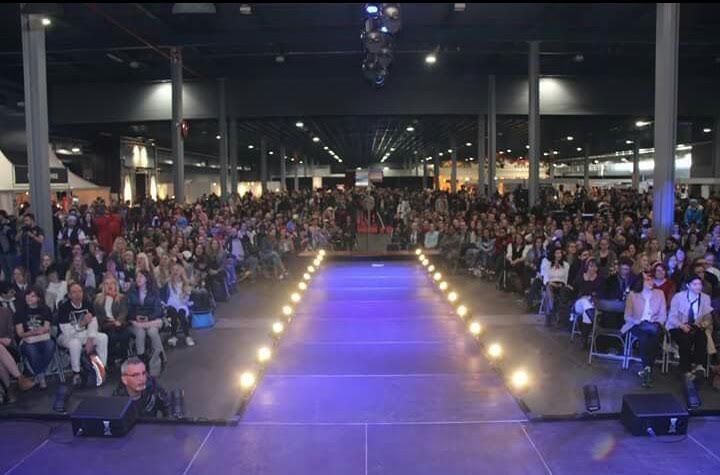 Then it was time to go and it was better than I expected. It was very crowded. So many people were looking at me. Everything was going well in my performance, the music, the poses, and my helmet came off perfectly. Thankfully my props didn't break, so I was happy. At my final pose, I got a big applause from the audience and that was overwhelming. I got off stage and I was shaking like crazy but I had so much fun and all I wanted was another round on stage.
Then it was time to see everything at the con. There were more places to go this year than ever before and it was very well organized. There was a game corner, a screen with all the new releases of games and tv shows and comics, of course, the merchandise place was bigger than ever. There was a corner for all the famous guests to get a signature and pictures, a speed date corner and lots and lots more. I didn't have a chance to see it all myself because I was wearing my colossal armor and everyone wanted pictures and even videos.
Around the end of the day, it was time to reveal the winners of the costume contest. We were all invited to the stage. At this time I wasn't nervous at all. I didn't care if I won or not, I just wanted a fun day with my friends and to meet new people. But then they announced the overall winner and it was me!
WOW!
I was so happy and couldn't believe it. It was just unreal and it took me a nights sleep to realize that I was the winner of that day.
It was a very fun, hectic, hysterical but awesome day.
Next up, Dutch Comiccon Winter edition!
Special thanks to our amazing photographers: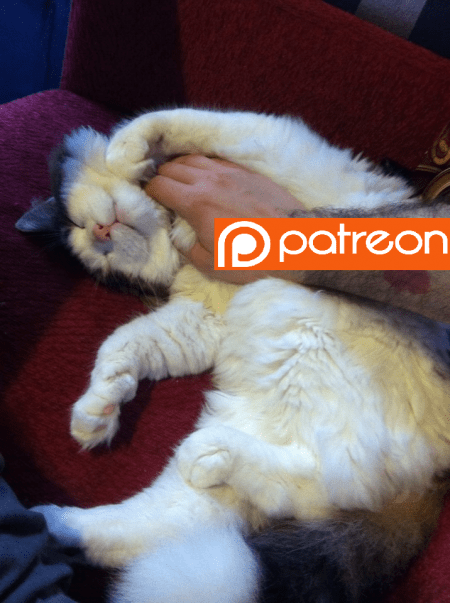 The following two tabs change content below.
Hi I'm Bernardo Español. I'm a guy with way too much energy and not enough free time.
Latest posts by Bernardo Español (see all)