Nardio Steam Greenlight Promotion
GreenLight THIS!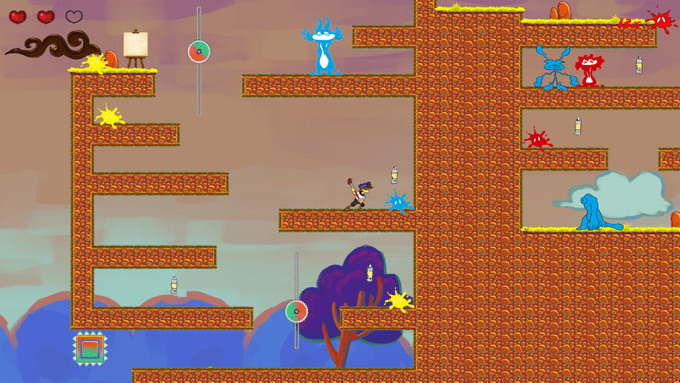 The Painter's Apprentice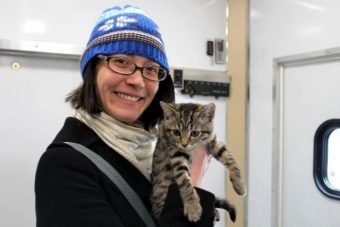 The Painter's Apprentice is a fun 2D platformer created by Nardio Co-Creator Jasmine Greene. This has been a passion project of her's and her team at Luminosity Mobile for the past two years. I have had the pleasure of seeing and playing the game as it evolved. It went from a really rough concept to a really interesting, fun and tough platformer.
It has eight different worlds, each representing a different art style. It looks really good. The worlds are bright, vibrant and full of life. Screen shots don't do it justice. In fact the team has started to update the worlds art even more so in a little while the game will be looking event better.
Thankfully there is smart level design throughout so it never feels so busy that you lose yourself with all the details. Each world does feel different thanks to the art, but it also sounds amazing. The music in this game is pretty mind blowing.
Jas has been showing the game off and building an audience for it as soon as there was a rough playable demo. Showing off at Magfest, PG Connect, Playcrafting and many other events around the country. She has been hard at work traveling on her own time and dime to make this game a hit. The feedback has been pretty awesome. Bugs are found, suggestions are made and people everywhere really enjoyed it. The best part about going to all of these events are the fresh eyes and hands that helped shaped the game. Suggestions were and are always taken to heart.
Every Sunday Jasmine meets with her team from all over the world over Skype and they go over what needs to be done. Progress is tracked on Trello and the team keeps in contact via Facebook and Skype. I've been lucky enough to be able to sit in on these meetings and its amazing how much everyone on the team is invested in this project. They have been doing this together for two years for free.
Yep there is a little bit of bias here. Jasmine is my partner in Nardio. So yea free plug! All that said I do honestly really enjoy the game. Spending so much time with it from it's inception to it's current state is kinda mind blowing.
I played it from it's shaky beginnings, to  the not so sexy bad controls phase, to the getting better controls phase. With broken AI, to better AI, to slightly broken AI to working AI. I've watched this lil platformer grow up and dammit I'm proud.
The Painter's Apprentice is on Steam Greenlight right now and can really use your support. Click the link below to vote yes to bring the finished game to Steam.
Thanks
B
Check out the links below to find out more about the game!