Nardio Manga Review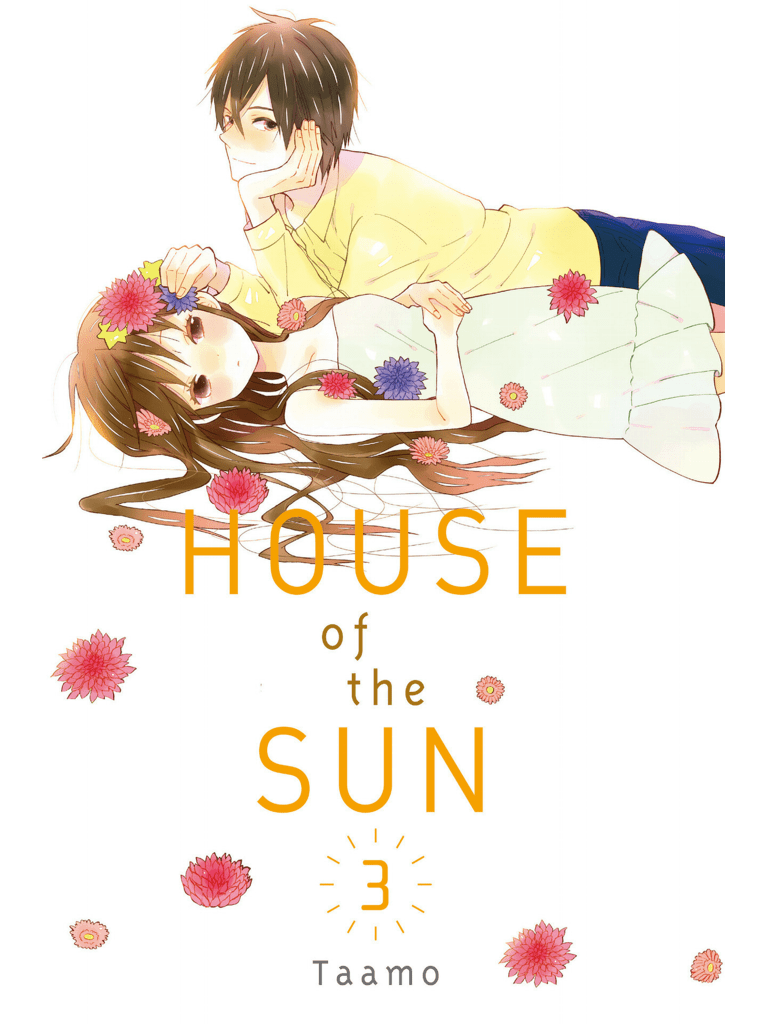 IS HOUSE OF THE SUN VOLUME 3 WORTH YOUR TIME?
Yes!!!!!
WHAT DID I THINK WITHOUT SPOILING IT?
I LOVED IT. 
First, immediately go read our review of volume one then buy it.
House of the Sun Volume 3 continues to tug my heartstrings and keep me invested. Unlike most mangas of this genre, House of the Sun is not afraid to push the story forward and have characters talk thinks out. I loved it. I love, love, love that I am reading a story where people do what they want and don't over think things. I love that the characters always behave in a reasonable way. It's just damn amazing writing and I am honestly hooked.
Last we left off Mao is starting to get used to living at her new home while still struggling with her feelings toward her childhood friend/roommate Hiro. In this chapter we see her confronting some problems she was ignoring while trying to better herself. All the while Hiro is trying to help Mao deal with her many problems all the while juggling work, his feelings and his crush on his coworker.
Still a damn good read and an amazing slice of life manga to fall into and forget about the rest of the world with. I still identify, empathize and love both of the main characters.  The side characters also get some more time to shine and ugh… how am I just finding about this series now? I love it!
House Of The Sun is a wonderful, lighthearted slice of life manga that continues stake a claim in my heart and has not officially become an instabuy for me. I already bought part four and I eagerly await part five. I cannot wait to see where this story will go or know how it will end. This is amazing manga writing.
You need to read this.
!!!!!!!!!
Spoilers Below!
Lets chat about this!
Ugh.. I mean  I was floored so many times here. Mao and Hiro hugging with two totally different feelings in thier hearts was sweet and kinda sad. Hiro's new confused feelings for Mao was out of left field for me. I honestly thought/hoped that he would end up with his coworker and maybe for once the heroine would not get with the main male character. Not that I dislike Hiro, but I think he would work better for Mao as a father/mother figure. I think it would be interesting if Hiro's little brother ended up with Mao, but then again maybe it's best if she ended up with someone outside her family.
Mao and her friend chatting it up was wonderful! OMG I love they behaved like real best friends and talked it all out instead of annoying manga friends, while keeping the drama to themselves. House of the Sun seems to get so much right it blows my mind that this series is aimed at younger readers.
I am really rooting for Hiro and his coworker to get together. I think they would be an awesome support system for Mao. As easy as it would be for her to just end up with Hiro, I think she needs a family and a strong group of friends more. Maybe I am overthinking this, but Mao is for the most part all alone in her head. Sure she has Hiro and her best friend, but that is it. I want her to make more friends and be supportive of Hiro and his possible romance. I think she can get over this crush.
So that cliffhanger? Ugh..
Chapter 4 is bought….
GET THIS!
 Agree? Disagree? Write your comments below.
Read our other manga reviews here.
BASIC INFO