Nardio Cosplay Adventures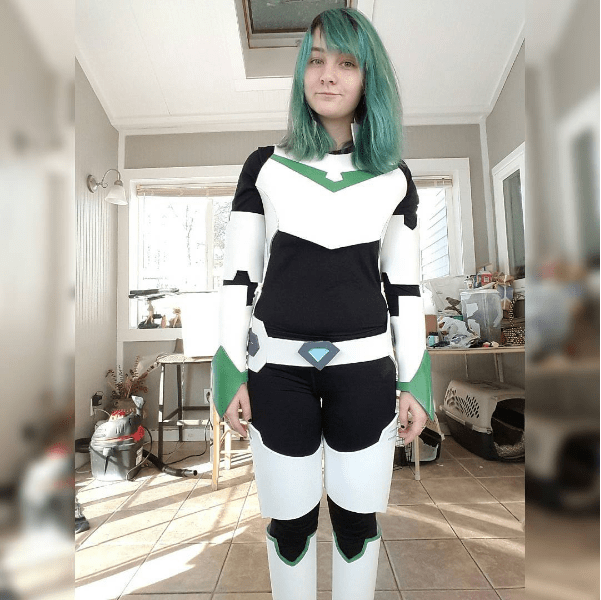 No Longer a Katsucon Virgin
If you haven't yet check out the first part to this story here!
Most East coast cosplayers have at least heard of Katsucon. It's a pretty big deal. I remember a few years ago I watched MangoSirene's vlogs about Katsucon and was totally amazed! There were so many beautiful cosplayers in such a beautiful location, I mean just look at the gazebo! Yet, at the time, Katsucon was merely a fantasy for me. Katsucon wasn't even an option for me back in back in 2012, how could a young cosplayer convince her mom to drive all the way to Maryland, skipping school in the process, to go to an anime convention of all things. I knew it wasn't happening any time soon. Actually, up until halfway through the 5 hour drive, it still didn't feel like I was going to Katsucon.
The Journey
I am perpetually late, that's just the kind of person I am. So when we planned to leave February 16th at around 10 am I figured if I went to sleep at 4 am the night prior, that would be plenty of sleep! I planned to wake up at 9 and hit the road with Toastyboxx and our friend Ame, but then con crunch got the best of me as I realized I still had gloves to finish, and zippers to attach, and just none of my stuff was ready.
For the record, Toasty wasn't ready either!
We ended up starting our 5 hour journey closer to 12 after picking up some last minute items and shouting "What do you mean Target doesn't have dark purple cruelty-free lipstick!?" And "OMG I forgot to take my nail polish off!" Luckily, Ame was very patient with our new-to-Katsu antics.
The drive was long, but nothing I wasn't used to. That is until we actually got into Maryland. The roads there are nothing like New York…. but the scenery was incredible.
Close, Yet so Far
Ame was staying in the Gaylord, so Toasty and I made our way over the state line into Virginia where we planned to stay Thursday night. I say planned to because we weren't allowed to check into the original hotel I booked because neither of us were 21 at the time- even though the website said 18 to check in. I'm still salty, but we found a Motel 6 that would do for just the night and then made our way back to the Gaylord to pick up our badges for the con.
Linecon~
We both knew the pre reg line would be pretty packed and we'd have to stand a while but the line was insane Thursday night. We got there at about 7 pm and the basketball court size room was 75% full. By 8pm the room was full and the line was out the door.
Despite the sheer volume of people, the line moved pretty frequently and we weren't stagnant for more than a few minutes at a time. Props to Katsu staff. It took a little over 3 hours, yes hours, to get our badges but while on like we got to see some friends, play some games, and check out the cosplayers dedicated enough to get dressed up.
I do suggest to eat BEFORE getting on line!!! Standing that long with a grumbling stomach was torture and I almost ordered the whole McDonald's menu when we finally got out of there. Several people were smart enough to bring snacks and I was almost hangry enough to steal them.
First Day at Katsu
Friday was our first official day at Katsucon and I'll be completely honest, I teared up a little bit. I was at my first Katsucon! The whole venue was breath taking and one of the shops was playing a cool instrumental song it honestly felt like I was at Disney Land. Friday was also the day I debuted my Paladin Pidge armor so I was pretty excited to show off my hard work. I got to meet tons of cool Voltron cosplayers and everyone was so sweet I got tons of compliments on my armor!
We didn't visit many events or dealers booths because taking in the whole experience of the con was enough to keep us busy. And then we both had daytime photo shoots with Depth of Light Photography which were amazing!
The absolute best moment of Friday was when we met Stella Chuu!! Stella is one of my cosplay idols, I just admire everything she does, I actually started crying when she stopped what she was doing to talk with us and take a selfie. When I professed she was my idol, she comforted the two of us by saying "we're all the same here, I'm just like you, a big nerd!" Looking back, it's such a simple thing to step aside and say a few words to a fan, but it really made my day to feel like I was that much closer to someone I admired so much.
Friday Night
After meeting Stella, Toasty and I changed into Love Live cosplays and met up with some friends! We were all cosplaying the Arabian nights/ dancer set from Love Live and managed to have a whole group! It's no easy feat coordinating 9 cosplayers, let me tell ya'. We ended up forming a beautiful rainbow~  Then we had another photo shoot with Depth of Light Photography! Photographer so nice, we booked her twice!
Toasty and I had planned to go to the Idol Pj party/gathering, but were quite exhausted from our eventful day! We made our way back to the second hotel I booked, and hunkered down with the hot glue gun to finish any last minute props and cosplays. Luckily this hotel was only a mile away from the convention center, which meant we could almost sleep in since the drive was so short!
The Big Day
Late as always.
In our defense, Toasty and I were up burning the midnight oil to finish all of her Lux cosplay because she helped me finish my Aquarium outfits when I was unable to sew. (x) With a hearty 4 hours of sleep and a free continental breakfast, it was a mad dash to get into our cosplays and prepare a makeup look- all for the first time. We were only 5 minutes late to our 11 am photo shoot, but our photographer understood since it was his first shoot of the day too.
After our shoot, we didn't have much planned except maybe walk around the dealers room, so that's exactly what we did! Or- it's what we would have done if we didn't get stopped every 5 minutes for pictures! The cosplays were big hits!! All the blood, sweat, and tears we poured into these outfits paid off, and even though not everything was perfect, we got tons of complements.
The majority of the day we enjoyed hanging around the con and exploring the entire venue, inside and out. We grabbed a bite to eat, and then headed over to the League of Legends meetup at 3 pm. The only issue there was the meet started at 2! This time the tardiness was not my fault though, just a mix up of our schedules. After managing to jump into some group shots, and finding another Elementalist Lux, the meetup was deemed a success since so many more people recognized our characters!
At around 4:30 we considered changing out of our masterpieces and back into the Arabian Love Live cosplays, since that was our original plan. I wasn't really up for it considering how comfy my jumpsuit was, and the sheer amount of makeup I'd have to wipe off and then reapply, but figured I could rally. Unfortunately, Toasty wasn't feeling well enough to change out of one intricate cosplay into another one, so we decided against it and found a nice spot on the floor to sit and rest.
Throughout the day we ran into a ton of our cosplay idols including: Moderately Okay Cosplay, AKRCos, Super Mary Face, and Stella Chuu again! (Also Squirrelman238 on Friday!)
The Last Day
It was saddening to think that our Katsucon experience was almost over so with a heavy heart, and exhausted feet, we headed back to our hotel for the last time that weekend. I did stay up a little later to finish my Aquarium Dia outfit while Toasty passed out in the bed, on top of everything we left out from that morning.
Some time early Sunday morning I realized my feet had swelled an enormous amount from the previous day. My cosplay actually restricted the blood flow to my feet -eek! I was actually prepared however, because I brought a pair of white sneakers that replaced the white go-go boots I had planned to wear! So even though I finished it in the hotel room, Dia was my most comfortable cosplay, as it should be for a Sunday.
I checked us out of the hotel room after filling up on one last free breakfast, at 10 am. Of course the one day we're running on time is the last day of the convention! Nonetheless we had another Love Live meetup with some other friends and had a photo shoot on the pier with Honey Beats Productions! After the shoot we all danced to the song Koi ni Naritai AQUARIUM from Love Live, although it was really messy and bad, it was also lots of fun!
After our sad attempt at a dance, we said goodbye to our friends and met up with another familiar face, Prwincess Quinn aka QuinLyn Photography. Quinn is a good friend who we met at Derpycon, so Toasty and I got a quick photo shoot with her, and caught up with the usual girl talk. Because we were so caught up in talking though, we didn't leave the convention until almost 4 pm!
After our final goodbyes, we hit the road back to New York, another 5 hour trek with me behind the wheel. We made it home at 9 pm with lots of great memories, a few feet blisters, and the determination to make the next Katsu even better!
Little Katsu Specific Tips
Order your tickets early!!! Nothing sucks more than seeing you just missed the deadline and now the price went up $10
If you can, stay as close to the convention center as possible. Our hotel was really close but our friends who stayed in the convention center had so much more freedom to change and relax and to sleep in.
Cut down on hotel and gas prices by carpooling and sharing a room. (Kinda general con etiquette but still worth mentioning.)
Bring snacks! The food is really expensive inside the convention center, and not worth it in my opinion, so stock up on granola bars and healthy snacks. (There is a McDonald's just outside the convention center though.)
If you're driving- reserve a parking spot/pass as soon as possible because it really saved our bacon! There was almost no where to park without it being way over priced or reserved ahead of time.
Thanks for listening to my tips! This experience has changed the way I handle concrunch and conventions now and I hope it helps you too! Keep an eye out for more posts by me, SpookySurgeon in the future here at Nardio!
Huge thanks to the photographers who allowed me to use their photos for this story: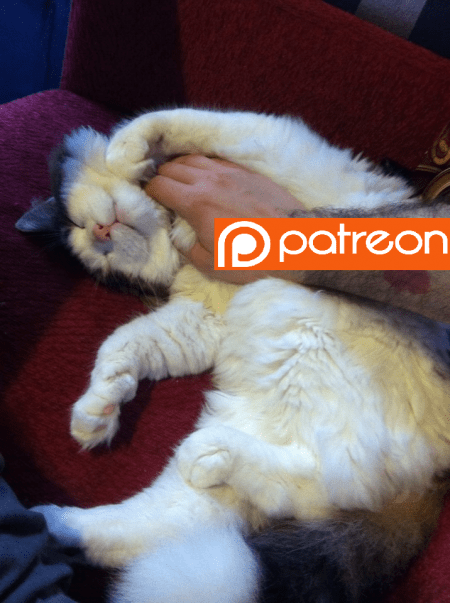 The following two tabs change content below.
spookysurgeon
New York novice cosplayer apart of the cosplay duo TwoMoonsCos
Latest posts by spookysurgeon (see all)