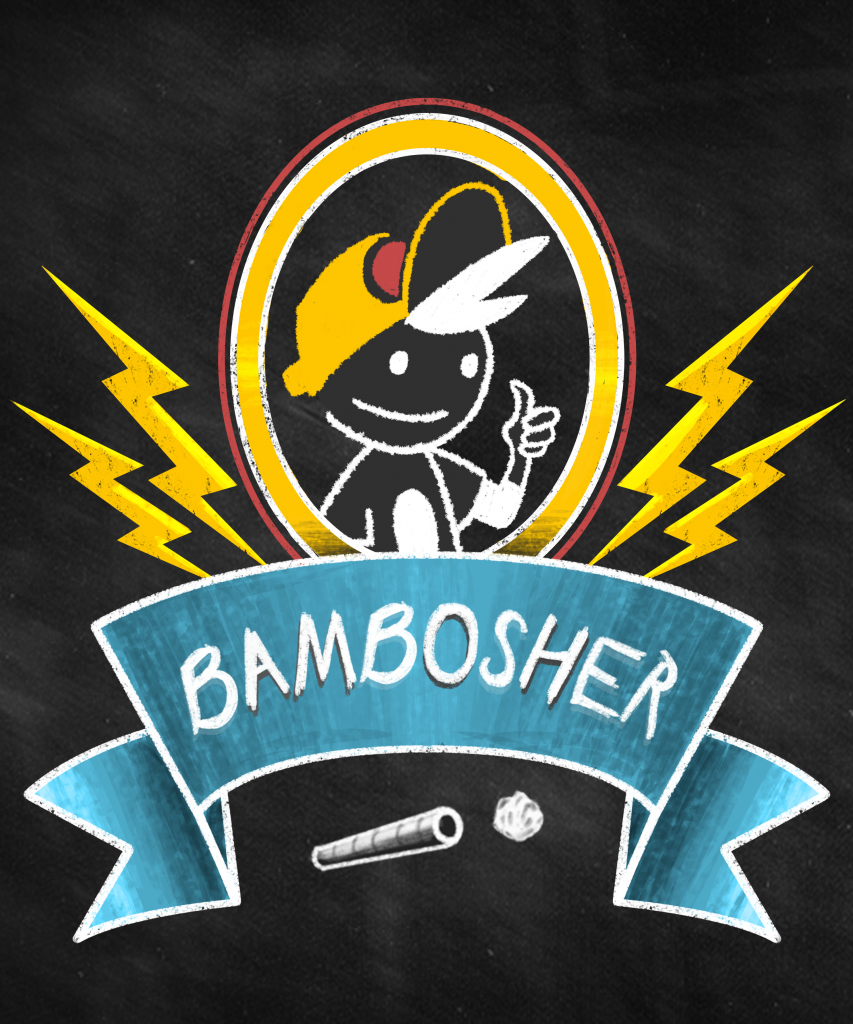 Ever imagined what it would be like if you became a hero in a chalkboard world? Well look no further than Bambosher – a 2D endless runner for iOS. The graphics are reminiscent of childhood scribbles on school chalkboards (with a bit of finesse) and the game itself offers upgrades, school bullies, scary dogs and more. It seems like a fun game and, best of all, it's free. With that said, nothing is really free nowadays so you can expect some in-app purchases to extend your run. Check out the trailer below and read the press release for more info:

Bambosher Press Release
BULLIES BEWARE
Once upon a time, Sally reigned supreme as the "chief bully" at her old school, Posh Prep. After transferring to a new school, Stalwart Elementary, Sally must establish her "bully credentials" all over again – so she enlists local bullies Bruno and Maxo to help her put the school on notice with threats, intimidation, and downright bad behavior.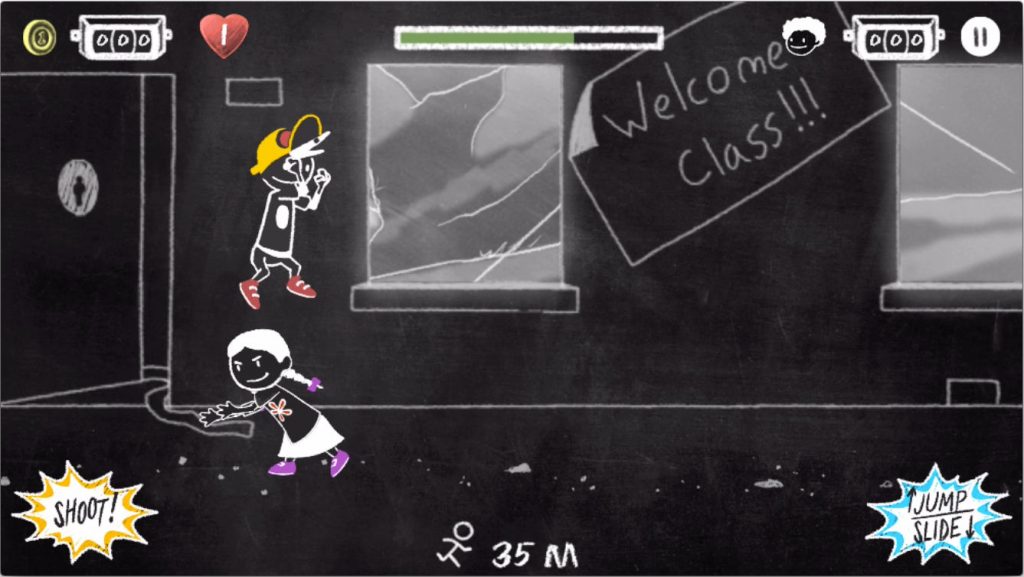 But Sally didn't count on Winston – a brave student at Stalwart Elementary who isn't afraid to stand up to Sally and the rest of her gang!
As Winston, run, jump and slide to avoid obstacles scattered throughout the school and playground … or use your trusty straw to hurl spitballs at those bullies and teach them a lesson. You can also rescue "victims" stuck in lockers, bushes, and even cabinets by clicking on the life preserver icon. Keep the pressure on the bullies by collecting coins: It's the only way to upgrade your spitball abilities and unlock improved armor and other fun skins.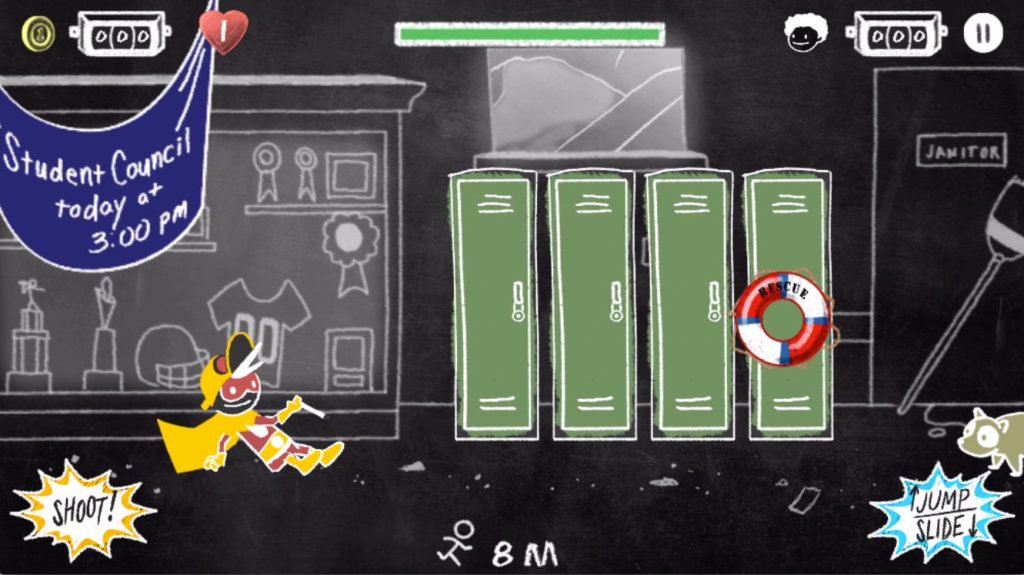 Ready to take back your school and put the "kibosh" on the bambosh?
KEY FEATURES
Run through a fascinating chalkboard world.
Shoot spitballs to defeat bullies and eliminate hazards.
Customize your character with awesome unlockable armor and costumes.
Become a hero by rescuing other kids.
Explore the school's interior and exterior locations.