Nardio Kickstarter Promotion
FIVE DAYS LEFT!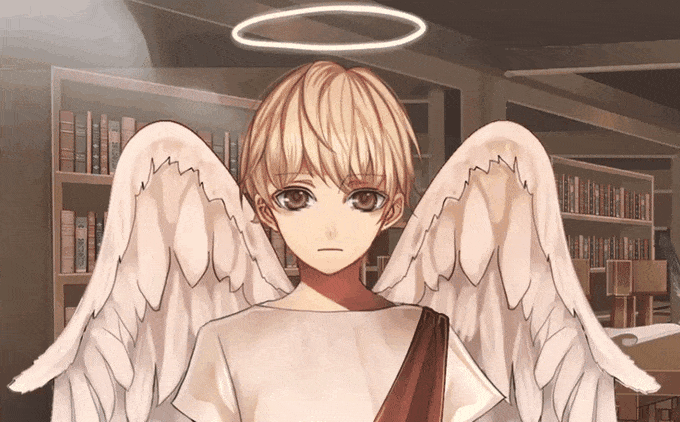 ON EARTH AS IT IS IN HEAVEN
Afterthought Studios is one of our favorite visual novel creators out there. (Check out our interview with them here.) They have a Kickstarter that thankfully hit it's goal and is now in it's final week. Lets help this new visual novel come to life with all the possible extras that can be thrown in! I already put my money into this because I believe in Afterthought Studios.
Check out the description for On Earth As It Is In Heaven below:
Sencil is a scribe in heaven that works for the God of Calamities. However, as he is kind of heart, he has repeatedly lowered or completely negated the casualties of disasters ordered by the God of Calamities.

He is finally caught and banished to the mortal realm – To be exact, Laguna de Duero, Valladolid in Spain. However, he is helped by the kind Montero family that owns a meat and sausage shop.
I love me some kinetic visual novels. Visual novels like this are amazing for engrossing experiences because the lack of choices helps the authors focus. Overall I've noticed that my experiences with kinetic visual novels has been better than with those that often times forced fake/bad choices on me.
Afterthought Studios has a pretty darn good track record with me so I put money where my hope is and backed the project. I think you should to.

Click below to support this Kickstarter and bring this visual novel to fruition.