Nardio Cosplay Interview
A brief introduction
When I was looking for international cosplayer talent to showcase for our cosplayer interviews, I came across Sheres Cosplay's Facebook page and I was floored. Insanely detailed and lovingly crafted cosplays along with great work in progress shots were all over her Facebook page. After chatting with her a bit and doing this interview I can honestly say that she isn't doing this for fame or money. Sheres genuinely loves the craft and the community. Her talent is amazing and her love for what she does even more so. Sheres Cosplay is exactly the kind of talented creator that I was hoping to spotlight and promote.
I can honestly say this is my one of my favorite interviews yet. Best of all Sheres Cosplay has agreed to write for us! This Friday you can read her tutorial on how she made her perfect Jane Foster Thor cosplay right here on Nardio in our very first Cosplanation post!
Enjoy meeting Sheres Cosplay!
Sheres Cosplay
Can you please introduce yourself and tell us where you're from?
My name is Sheres Cosplay, I'm 22 years old and I'm from the Netherlands!! About 4 years ago I made my first fully self-made costume, although I have been cosplaying since 2009. I mostly attend conventions in the Netherlands, but I have been to a few in Belgium. I really want to visit some conventions in England and Germany too, America is also on the list but that is the big dream at the moment.
What got you into cosplay and can you tell us a bit about what your first experience cosplaying/first convention was like?
In 2009 my sister was invited by a friend to go to Chibicon here in the Netherlands, and I tagged along. Before the convention we found out that people dressed up at these events, so we really wanted to do that too. We went to a thrift store and put together cosplays from the anime Soul Eater. She went as Death the Kid while I went as Maka Albarn. When we drove to the convention we were so nervous and thought we would be the only ones dressed up, but then we saw the line all the people were dressed up and we marveled at all the costumes. A lot of people also knew the anime Soul Eater and recognized our cosplays. Everyone was very friendly and we went to a lot more conventions after that.
What do you like about cosplay?
I love how people show their love for a fandom, a series, a movie, a game, etc. through such a creative hobby and the costumes that they make are so amazing and inspiring to see. Making the costume is a really fun creative process and wearing it and meeting people who also love the fandom that you are representing with your costume is a great feeling. I met a lot of my close friends on conventions!! The best feeling is when you make something and it fits, and it looks great and you managed to make it even though there were challenges. The accomplished feeling when a project is finished, that's the best feeling for me.
How often do you cosplay?
I'm in cosplay when I go to conventions, or when I have a photoshoot. The amount of conventions I go to varies each year. I only try to go if I have the time and if I can afford it.
How many conventions do you try to attend every year?
I always try to, at least, go to Dutch Comic Con and Animecon here in the Netherlands. There are a lot more but I'm not always sure if I will be able to attend those because of work, school, and finances of course. So I roll with what I have and when I do have time/money I always try to go.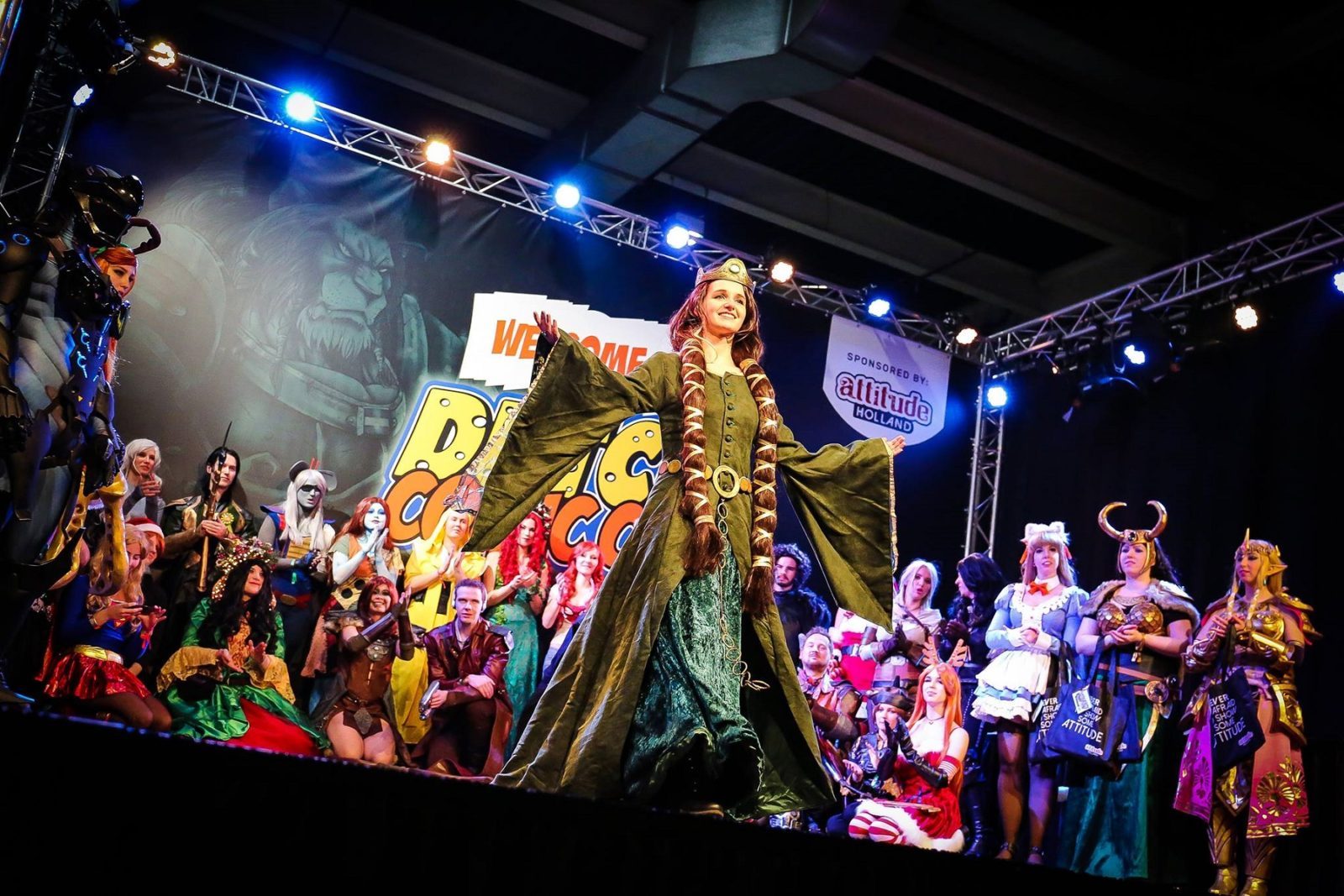 What do you like about going to conventions?
The people! The community is great and it's the best way to meet people that love the same fandoms and to see old friends again. It's always great to wear a new costume and to get positive comments on it. It's also great for meeting new photographers and to be able to have a nice picture taken of your costume for the memories.
You recently had an awesome time at Dutch Comic Con. Can tell us a bit about the experience?
Where do I start?! It was the third year of Dutch Comic-Con, and it has improved so much throughout the years. This year was the best year yet for sure! There were a lot of amazing cosplayers and I marveled at their costumes. I saw my friends again (they live on the other side of the Netherlands so we can't meet up a lot) which was lovely. Finally, I participated in the cosplay competition on Saturday, in the solo category.
Backstage I became a huge fangirl over everyone else's costumes and wanted to know how they made them and touch them. So there was a great vibe there. Then came the award announcement, I won the award for "Best Costume"!
I felt, and still feel, so blessed and appreciated and just eternally happy. It was such a great experience. Now I'm super pumped to build new costumes, but school is a priority! Soon I will have some free days to (hopefully) build something!!
What are your thoughts on the cosplay community?
I think we, as cosplayers, should be the nicest people to each other! We all have such an amazing creative hobby, we all should support, appreciate, compliment each other and each other's costumes. We all go to conventions to celebrate our fandoms, our love for what we are cosplaying as, and to meet people with these same interests. I want it to be this positive, supporting community that I try to contribute to. 🙂
Are there any cosplayers you admire or are inspired by?
A lot! Of course, there are the popular international cosplayers that have inspired me and learned me a lot through blogs/tutorials/books. Like Kamui, Yaya Han, Jessica Nigri, Erza Cosplay, Evil Ted. Their craftsmanship is amazing and they keep amazing me with their builds. I follow a lot of cosplayers on Instagram that inspire me every day with their pictures and crafting progress.
Do you have any fond memories of cosplaying that stands out?
A really fun memory of mine was when I cosplayed with "Aurore's geeky wardrobe" (facebook)/roxannaurora (Instagram). This was the first time I really worked together with someone and planned out a lot of our costumes together. Our costumes were from the Disney movie Brave, she as Merida and I as Queen Elinor. We met up a few times to practice our skit. We both made two costumes each and we both had a costume change on stage. It was really awesome that it all worked out.
Being able to share with each other throughout the crafting process and being supportive of each other when things didn't go well was such a great experience. We spent the whole con day together and I had the best of fun with her.
You make your own cosplays, how did that start? How did you learn to do this?
I was watching the show "Heroes of Cosplay" and even though it had a lot of backlash, it inspired me to start making my own costumes. The creative process and the performance looked like so much fun to me. I learned everything through Google. I discovered and then ordered Kamui's books and watched the foam build tutorials of Evil Ted. My mom helped me out by teaching me how to sew. After that, it was a lot of trial and error. It still is, but it somehow has worked out every time!!
Are there any cosplay builds that you are particularly proud of?
That would be my Thor cosplay.
I have adjusted and altered this costume for 2.5 years. I am always thinking, it's done now, but then "oh wait, I can add more stuff!" Now that it is really done, and finished, and that I won the "best costume" award with it, this is really the cosplay I'm most proud of. I really like how I managed to do the armor and can't wait to start on a new armor project.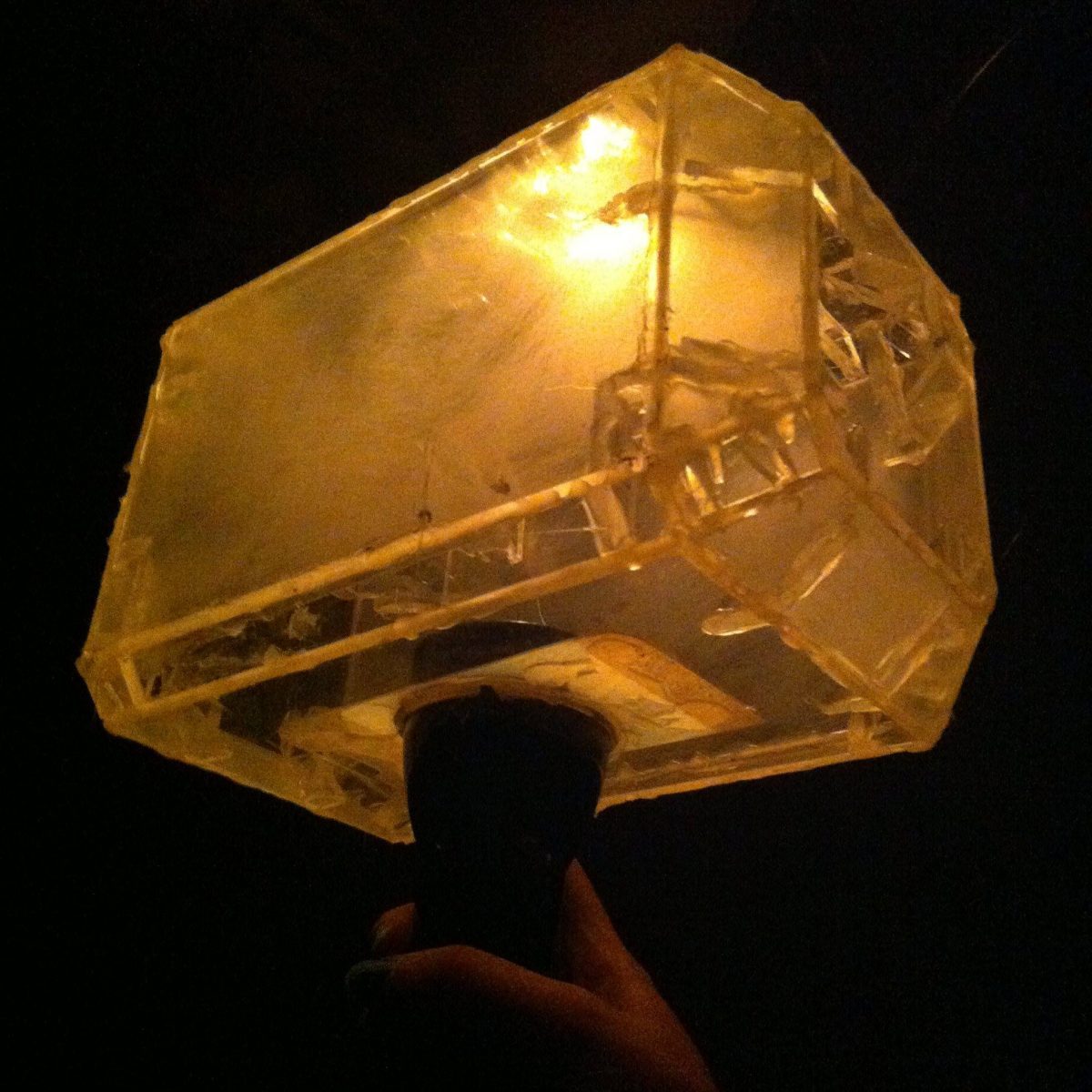 Cosplay is not an easy or cheap hobby. What motivates you to continue cosplaying when the going gets tough?
You can make it as difficult as you want for yourself. The difficulty actually motivates me because the end result will be so much more satisfying. But then there are costumes that may be a tad easier to make, while I still love the costume/character a lot, those are fun to make to.
It is not a cheap hobby, I do look at the price of fabrics and materials a lot, if I can budget on those I do that for sure. Unless the fabric is really super perfect then my hand slips and I might buy it, but it doesn't happen too often. If I don't have the money to go to a convention, because of the ticket and/or traveling expenses, I don't go. There will be another convention when I have the money for it again. This doesn't happen often but when it happens, this is how I deal with it. Don't sulk, stay positive, keep calm, and go to the next con.
What materials would you recommend for beginners when making cosplays like yours? Any online tutorials you would like to link to?
For beginners, I would recommend (EVA-)foam. It is the cheaper option and I have used it for most of my armor builds. Thermoplastic materials like worbla/thermoflex are really nice for things/props that need to be sturdy (I used it for shoe armor, my crown and belt), but they are more expensive. I would again recommend Kamui and Evil Ted for armor build tutorials. For sewing, you need to understand patterns a bit. You can buy a lot of patterns online to help you out. Also just browse Google, there is a lot that you can find just by searching "armor tutorial" "worbla pauldrons tutorial" "foam breastplate tutorial" "bodysuit pattern tutorial" so go out there and google! 😀
Are you a gamer? If so what games/genres do you enjoy? Anything you recommend that we try out?
I am! I really love MMORPG's, I'm playing Black Desert Online, Tera Rising, and Guild Wars 2 when I can. Black Desert Online is such a big open world where you can do anything, and the battle mechanics are great! Tera Rising also has a really nice battle mechanic system that makes it really fun to play. Guild Wars 2 has such a pretty world that is super fun to explore with friends and I love their living world content. Finally, I absolutely love the Dragon Age series, the stories and characters are so lovable, it's my favorite game for sure.
Are you an anime and/or manga fan? If so what do you like? Any recommendations?
My first big manga/anime was Fairy Tail, and I am still reading it to this day. I'm actually planning to cosplay from that series soon!
My all time favorite manga is Berserk. It does have adult content, a lot of gore, and serious themes in it, but damn that story sucked me in so hard. I'm working on a Casca cosplay as we speak, I hope I can really honor her as a character. Also, Boku No Hero Academia is really hype! The second season of the anime is airing right now and it's amazing already, the manga is worth reading for sure too!!
What do you do for fun when you aren't cosplaying?
I build cosplays, haha, but I also have rehearsals every week for drama club right now. I do enjoy theater quite a lot. I also play video games, make 2D and 3D art, play board games with friends, walk with my dog, or just hang out on the couch with my boyfriend.
What cosplays are you hoping and or planning on doing this year?
This year, well, Casca for sure!
I also want to make the red jacket for Bilbo to add to my female Bilbo cosplay. Furthermore, I am tempted to start on an armor from the game Tera Rising. Finally, I want to start on my Fairy Tail cosplay. I think those are enough/to too many plans already hahaha.
What encouragement would you tell someone who is shy and nervous but wants to get into cosplay?
Just, do it! Put something together if you like, there are a lot of resources out there that can help you get started, or buy a costume online and just go out there and have fun! The cosplay community is very accepting and I'm sure you will be able to make some friends. 🙂
What advice would you give someone who just started cosplay?
Keep doing what you are doing, as long as YOU have fun! If you want to go and make some stuff yourself, go and make some stuff yourself! If you enjoy buying and wearing the costumes for fun, keep doing that! As long as you enjoy this hobby, be positive to other people, and fangirl about each other's costumes and about fandoms, you doing it right!
What draws you to cosplay certain characters? What do you avoid cosplay wise?
I found myself drawn to armor lately, it's the majority of my cosplay wishlist at the moment. I also really do enjoy strong female characters and putting myself in their clothes, or armor for that matter haha. Also, an amazing prop/weapon makes it even more tempting to cosplay. I avoid boudoir shots. I guess I'm just too prudish to do that myself hahaha, and blackface for sure.
I don't do that because it upsets people for legitimate reasons and that's not worth it.
How do you go about creating a costume when you have decided on what to do? Do you have a regular plan by now or do you wing it?
Planning it all out!
All. Of. It.
It's one of the things I really enjoy a lot in this creative progress, doing a LOT of research. Planning out how it should fit together and how it should be attached. What kind of fabric is it? Can I make this with foam? Do I want additional details on there? After that, I start making the patterns for the clothes, make mock-ups, see how much fabric I actually need, and buy those. For armor, I make patterns in paper, see if that works, make it with foam, and start detailing!
What is your dream if money and time and help aren't an issue solo cosplay and what is your dream group cosplay?
There are a lot of Black Desert armors that look so amazing but have so many details which will probably cost a lot of money. So I would love to make an armor from that game as solo cosplay dream. For dream group cosplay, a full Berserk Band of the Hawke group, or the group that is currently in the manga, would really be amazing. If I could have a group like that, I would be absolutely thrilled.
What TV show do you recommend everyone experience?
I'm really enjoying Vikings right now!! It's got a great story, and it's Vikings. I mean who doesn't like Vikings?!?!
What conventions are you planning on attending this year?
Animecon and Gamescom hopefully. There are a few more but nothing is certain yet of where I will be able to go, so we will see that along the way!
Tell us something interesting about yourself.
I'm currently studying 3D visual art for video game architecture and design. Next year I will probably go on internship and I'm really excited about that! A dream would, of course, be that in the future somebody will cosplay a video game character that I helped work on. 🙂
What does cosplay mean to you?
Being creative, being in a supportive/inspiring/positive community and environment, and just having a lot of fun while wearing costumes with friends!!
Huge thanks to the photographers who allowed their photos to be used for this interview:
Be Sure To Follow Sheres Cosplay On Social Media!