Nardio Picture Of The Day
Cosplay & Friendship
It was Sunday afternoon. Already about forty minutes past when we were supposed to leave and I found myself exhausted. AnimeNext 2017 was amazing. The hotel stay at the Sheraton and the food at the Atlantic City Convention Center and a few nearby restaurants were not. I was spent from a horrible lack of sleep and food in my system. I think I would have been totally forgiven if I were in a cranky mood. Instead, I found myself smiling and relaxed.
Sure I knew that I was bound to run into rush hour traffic and it would take several extra hours to get home. But strangely I didn't mind. The sights and sounds around had me relaxed. I was still at the Atlantic City Convention Center as I was waiting on my ride. We all went from quick goodbyes to longer good byes. Friends old and new kept appearing and we were reluctant to leave them. Right when I thought we were going to head out someone starts blasting a radio and the Macarena. All of a sudden two dozen cosplayers started dancing in formation….along with my ride.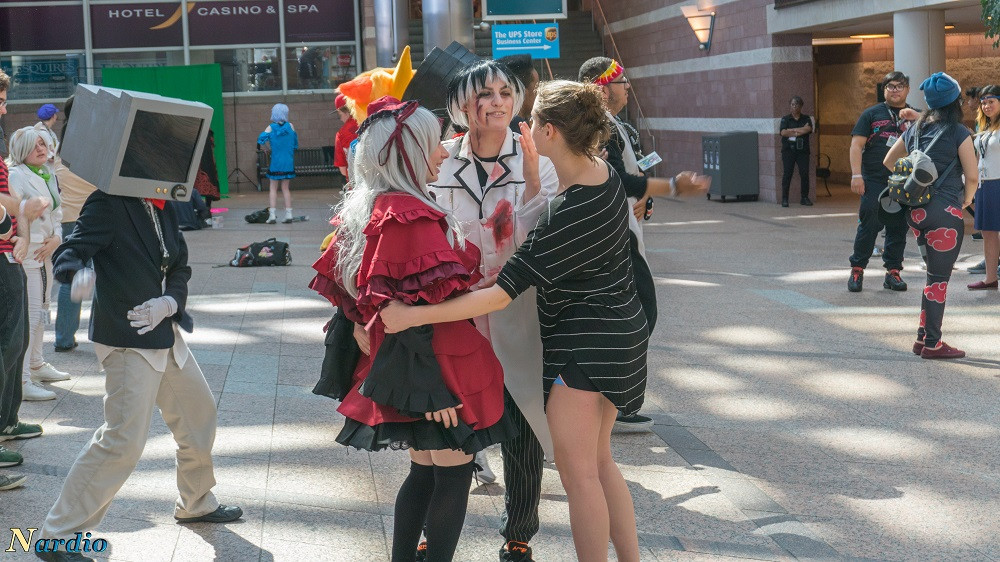 For a second I was annoyed, but then looking at her happy face along with her silly moves and then seeing everyone else's smiles, it became infectious and I quickly gave in, smiled and decided to sit down on the floor. It wasn't so bad to be there at that time.
It wasn't bad at all to be late going home because I was watching this marvelous scene in front of me. A scene that played out countless times over the weekend and many con weekends before it.
Cosplay making friendships.
It was honestly beautiful. A friend I made a year ago was all of a sudden best friends with someone we met that weekend. My ride had decided to become best friends with them both. Then some other friends I had met ages ago at a different con entered the dance area and just instantly started to dance with the first two. BAM. Just like that the circle of friendship grew. I always find myself happy when I make new friends and they befriend my other friends. Seeing that happen randomly on the dance floor was great. I snapped a picture, sat down and then watched it happen again and again as more people showed up for the fun.
One of the best things I hear at almost every interview I do is how great cosplay is for making friends. How being at a good con can make all the barriers we developed growing up to deal with life suddenly evaporate. It's surreal. It's amazing. It happens at almost every great con. It happened over and over again at AnimeNext 2017.
I am thankful for the new friendships I made on the way to and at AnimeNext 2017. From my new bff who gave me a ride to all the con staffers I chatted with, all the cosplayers I geeked out and interviewed and then the random folks my old amazing friends introduced me to, I was a lucky man this past weekend. I made a lot of friends. I was lucky enough to introduce awesome people to one another and foster new friendships. I was also able to stand back and just watch it happen naturally.
It was amazing.
Special thanks to FloWithIt Cosplay and Puts the Play in Cosplay for being such amazing and fun natural models.
Camera: Sony a6500
Lens: Sony SELP1650 16-50mm Power Zoom Lens
Range: 50mm
f/5.6
ISO: 1250 (I was exhausted and foolishly trusted auto ISO)
Shutter Speed:1/160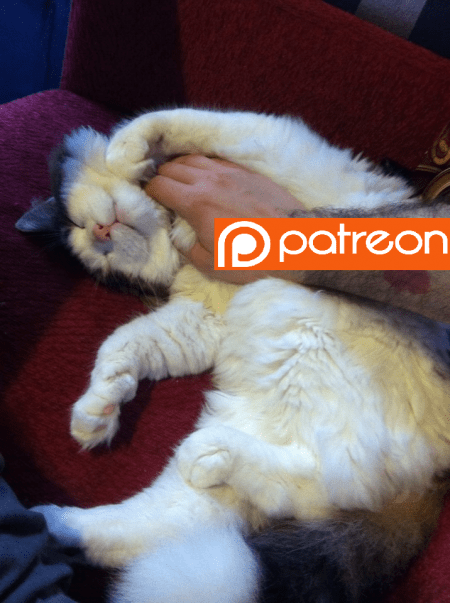 The following two tabs change content below.
Hi I'm Bernardo Español. I'm a guy with way too much energy and not enough free time.
Latest posts by Bernardo Español (see all)