Nardio Game News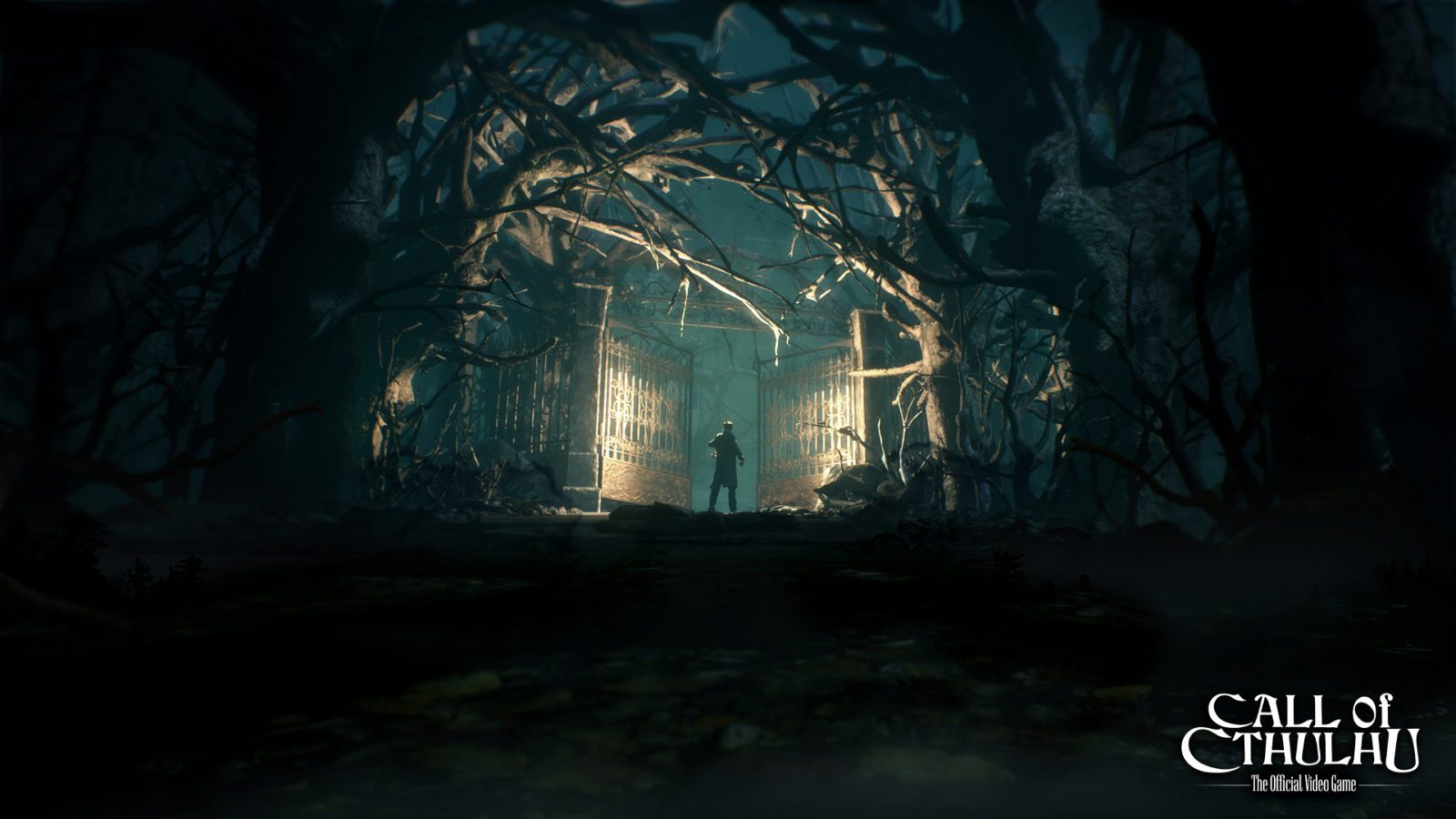 Call of Cthulhu
I was just sent a really interesting trailer for a game called Call of Cthulhu. Now it's one of those trailers that is just to tease you about the world, not give you any insight into the game itself. I half love these for the way they can tease you with a story when done right and make you want to know more. Other times they are totally spoiler filled misrepresentations of the final product. It's a bit of a gamble, but I still like to check these out and hope for the best.
Check out the trailer below:
Yea… That is all sorts of creepy awesome. Check out the offical synopsis below:
Plunge into the troubled mind of private investigator Edward Pierce, as his perception of reality becomes more and more skewed the closer he gets to the Great Dreamer's sphere of influence. Clutch to your withering sanity to discover the conspiracies, the cultists and otherworldly terrors that inhabit the twisted universe imagined by Lovecraft… it is said that madness is the only way that can bring you to the truth.

Sent to Darkwater Island to uncover the truth behind a mysterious death of a family, your original assignment spirals out of control against a backdrop of suspicious locals, mutilated whales, and disappearing bodies. Pierce's mind will suffer – balancing a razor-thin line between sanity and madness, your senses will be disrupted until you question the reality of everything around you. Trust no one. Creeping shadows hide lurking figures… and all the while, the Great Dreamer prepares for his awakening.
I love the way this is shaping up to be a mind screw sort of game. Now lets hope the gameplay lives up to my high expectations. Check out the rest of the press release below:
About Call of Cthulhu

Call of Cthulhu, the official video game adaptation of Chaosium's emblematic pen & paper RPG developed by Cyanide Studios, is a RPG-Investigation title, packed with psychological horror and stealth mechanics for PlayStation 4, Xbox One and PC.

The Cthulhu Mythos has grown to become one of the largest shared universes ever envisioned, giving birth to countless stories, novels, and even movies ever since the original publication of Lovecraft's The Call of Cthulhu.

The game will take players to Darkwater Island, a grim, disturbing place and let them control Edward Pierce, a former war veteran and private investigator in 1920s Boston. He will be investigating the tragic and mysterious death of Sarah Hawkins, an acclaimed artist who has recently moved with her husband and their family to Darkwater Island.

Call of Cthulhu will offer a dark and oppressive ambiance that shall pay tribute to Lovecraft's work and universe. This banal investigation might indeed lead you to more sinister forces and darker secrets buried deep within Darkwater Island.

Find out more on the official website: http://www.callofcthulhu-game.com/ 

Key Features

Investigative RPG set in the Lovecraft Universe, developed with Unreal Engine 4
Play as Edward Pierce and shed light on Sarah Hawkins murder, while facing the horrors of a grim island filled with monstrosities lurking in the dark
Doubt your own senses and experience true madness, thanks to the game's unique sanity and psychosis crisis mechanics. Enhance your character's abilities and use new skills to discover the truth
Recruit and lead a small team of investigators, sending them across the island to solve various cases
Experience rich, open exploration, full of deep dialogue, with meaningful choices that impact the narrative and relationships with your companions.

About Cyanide Studio
Cyanide is an independent and privately held video game studio based in Paris and created in 2000. The studio is best known for its sports game such as Pro Cycling Manager series and its console version, Tour de France. Cyanide also boasts games drawn from a wide variety of universes including Blood Bowl ® (sport/fantasy/ 2009), the video game adaptation of Games Workshop's famous board game, Game of Thrones (RPG/2012), Styx: Master of Shadows (Infiltration/2014) and its sequel Styx: Shards of Darkness scheduled for release beginning of 2017. The studio is currently working on the Videogame adaptation of H. P. Lovecraft's famously twisted universe; Call of Cthulhu.
If you want to learn more about Cyanide Studio: http://www.cyanide-studio.com

About Focus Home Interactive
Focus Home Interactive is a French publisher based in Paris, France. Known for the quality, diversity and originality of its catalogue, Focus has published and distributed original titles that have become benchmark titles worldwide, available both in store and for download across the world. Focus publishes games on all major platforms, consoles and PC. The publisher's catalogue will get even richer the coming months and years with eagerly awaited games such as Vampyr, The Surge, Mordheim, Space Hulk: Deathwing, Call of Cthulhu – the official video game, and many more. More information about the company at: http://www.focus-home.com