Nardio Picture of the Day
The Joy of Interviewing
One of the best parts of every convention we cover is getting to know new people. It's even more fun when it happens on camera. Those little surprise genuine moments are amazing. As nervous as a lot of people are to be interviewed, they mostly all tend to open up when I express genuine appreciation of what they are wearing. This is also why we are so darned picky about who we interview. We never, ever want to fake enthusiasm.
As the minutes pass they almost all open up and let us into their worlds. We usually ask the same questions, but the answers we get back vary wildly. Sometimes, people will answer all of our questions before we can even ask them. Other times, we have to pick and patiently poke and get the hidden treasure of their stories. Sometimes we are treated to personal stories that hit close to home. Others are so nervous that we just get the basic answers. Most people are just fun and on a high of being chosen to be interviewed because of the cosplays they are wearing that day. Their enthusiasm and happiness is infectious and it's part of why we love doing what we do.
I know some of our friends worry that we aren't enjoying the con because we are working, but it really is a lot of fun meeting new people and getting to know them on camera. Sharing those connections, being privy to what motivates them every day. Learning what cosplay means to them and what it's done for them is wonderful. I find myself thinking during every great interview that I wish my friends get to meet these cool people.
Well, that's what we are doing.
Hopefully, you find these folks as interesting as we do. We do these cosplayer interviews because we find them fascinating. We love meeting new people. We love talking to talented people who bring joy to others. We love highlighting talented people and giving them a well-deserved spotlight.
Sure at cons, we may look tired, busy and even a bit stressed, but we are having a great time. It's just self-imposed pressure to get as many quality interviews done as possible. We are our hardest critics and after every interview, we think about what we could have done better.
Anywho, let us get to the pic above, shall we!
So at AnimeNext 2017, I was lucky enough to meet a cosplayer by the name of Stella. I was fanboying over her work since she shared it on the group Facebook page. She was just as magnificent in person as she was on screen and the interview was great. This was one of those amazing interviews where I immediately wanted to introduce her to all of my other cosplayer friends. Thankfully, for those who weren't around during the interview, they can watch it when it's posted later. This shot is a screen shot of when I was going over my interviews. I love the way she is genuinely smiling and it's clear on my face that I am having a great time seeing her happy and hearing her story. Moments like this are why I do what I do. Moments like this is why I record these interviews to share with fellow fans.
Camera: Sony FDR AX100
Cosplayer: Stella Kisarazu
Still of 4K shot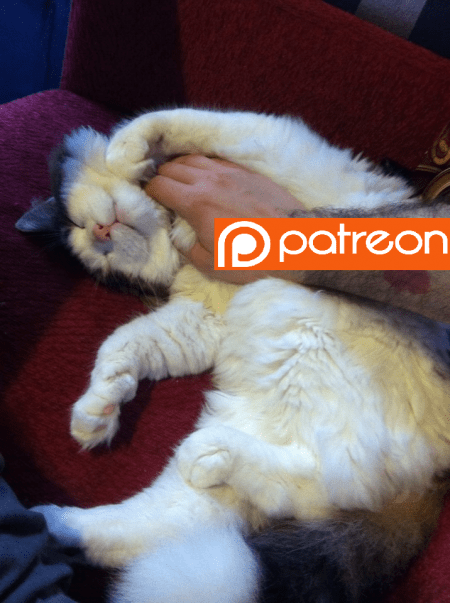 The following two tabs change content below.
Hi I'm Bernardo Español. I'm a guy with way too much energy and not enough free time.
Latest posts by Bernardo Español (see all)