Nardio Cosplay Coverage
[ above photo taken by Manchanst Photography at Animecon ]
Hello friends! Sheres Cosplayer here to tell you about my day at Animecon 2017. I hope you enjoy my short and fun day.
The days before Animecon in the Netherlands I still didn't have my Casca cosplay finished. I decided to just rest and pack. I didn't want to end up doing con crunch. While I didn't have every part of the costume that I wanted to have done, I also knew that I wouldn't get it done if I would have started on it. Or even worse, it would have been rushed and not how I had wanted it to be. That would have meant that I would have to remake it after the con, and if there is something I don't like, it's remaking things haha. So I postponed that till after the convention. I made due with the parts of the costume that I had finished and had plenty of good sleep.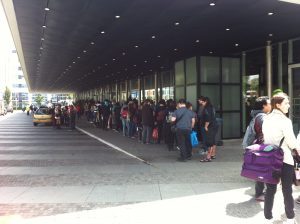 Friday the 9th of June 2017, Animecon was finally here. I took the bus and the train to Den Hague, a 2 hour trip from my home town give or take. There were no delays, fortune was upon us! I met my friend Titania Cosplay at the station as we headed over to the buses that would drive toward the World Forum where the convention was held. We weren't sure where we were supposed to go, but quickly enough we saw other cosplayers who were either already in cosplay or dragging along their huge suitcases full with cosplays for the weekend. We all tagged along together till we arrived at the convention. We were a half an hour early, but there was already a line! Luckily the sun was shining, and the doors even opened up 15 minutes earlier to let people in, let the convention begin!
Inside we got badges that had our names and cosplay aliases. We also got a map of the convention grounds and a little book with all the events that we could attend. Before anything else, we looked on the map and found the location of the dressing rooms, it was time to get into cosplay! My friend Titania Cosplay put on her Erza cosplay from the Fairy Tail series, and I got into my Casca cosplay from the Berserk series.
Within the first hour of the convention, I got the chance to have a little photoshoot with Manchanst Photography. I had seen photo's made by him before because he had a shoot with a good friend of mine before, Ylvaissotwoyearsago, and their results were really beautiful. He was such a young, enthusiastic, and kind guy, funny too because after our short shoot he was like "I think I can deliver you around 10 photo's for this shoot, is that alright?" Are you serious, that is 10 times more pictures than I would have expected, I felt blessed. (He also delivered his edited pictures the day after the con was over, that's super fast!! And with amazing results, what a dream photographer). And I must say, seeing the pictures makes me feel much more confident about my Casca cosplay!! <3
One of the reasons Animecon is so great is because of it's great location. It's perfect for taking pictures. You got the gardens and also the while modern buildings for great backgrounds and scenery. You will always find cosplayers and photographers out and about the con taking advantage of this wonderful location to make amazing pictures. So if you want some great cosplay pictures, this is the place to go!
Don't worry, there is more to this wonderful con besides the scenery. There is also a cosplay repair station, a great dealers room, wonderful food, amazing international guest cosplayers, lectures and workshops to enjoy throughout your day, or weekend for that matter. Competitions in cosplay, photography, gaming, etc. you could say that there is something for everyone!
After that little shoot, my friend and I went back inside and met up with old friends. Seeing old friends and making new ones, that's what conventions are all about for me for me. I was happily surprised to see some friends I only know from comic cons at an anime con. Kinnaris_cosplay and Dutch creeper are really fun people and cosplayers to be around for sure, it was really nice to spend some time with you!
I also was glad I got to see linny_la_vante again, a well-known Dutch cosplayer, and that we got to chat a bit. She is such an open and kind hearted person, we fangirled about each other's costumes and were excited about each other's upcoming cosplays. Motivating and supporting each other gives the best friendship feelings!
After all these bonding moments (and a lot of french fries), there was THE event of the day (lasting for two hours!). The cosplay competition, I had to see this! There were a few friends of mine competing, which I rooted for quite loudly. The acts were amazing. What really surprised me were the stage lights! They upgraded them big time since last year and it was a sight to behold, adding a lot of atmosphere to the performances. It was so inspiring, I can't wait to use this inspiration for my own costumes.
Then it was time to go home already. Exhausted and with painful feet we went back to the station. We were in pure bliss when we looked back on the fun day we had. We wished we could have gone a full weekend. There was so much we could have experienced like expert wig lectures, LED light tutorials, play games in the game room, and see so much more amazing cosplay. Going a full weekend will be something we will be looking forward to for next year!
Thank you Animecon, you were amazing!
With love,
Sheres Cosplay
HUGE THANKS TO THE PHOTOGRAPHERS WHO ALLOWED THEIR PHOTOS TO BE USED FOR THIS INTERVIEW: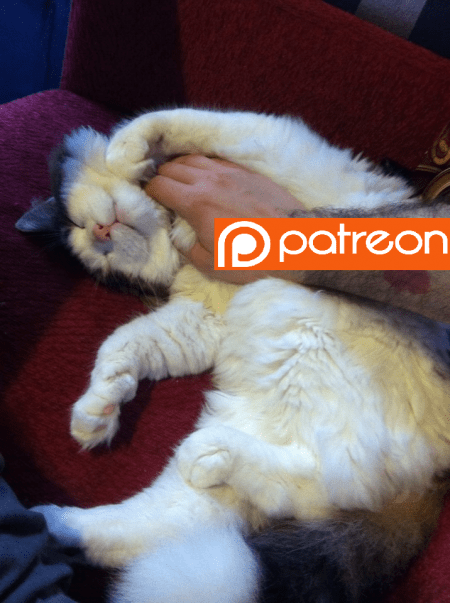 The following two tabs change content below.
Latest posts by Sheres Cosplay (see all)